'She could create 30 movements out of the same musical beat.'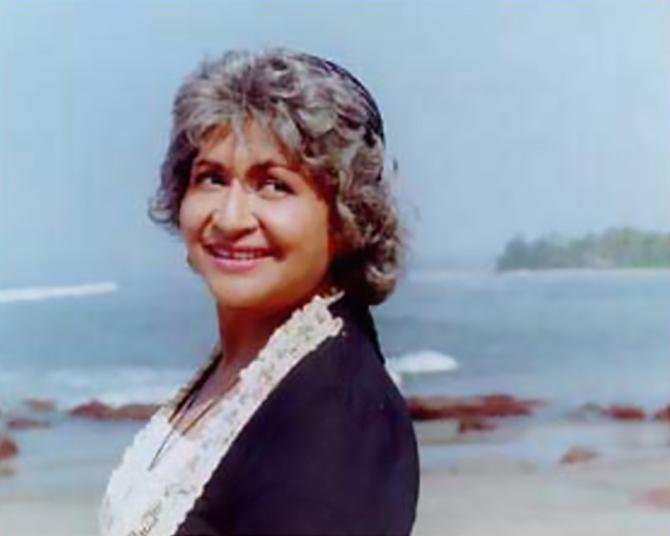 Saroj Khan and Sanjay Leela Bhansali go back a long way.
"The first time I worked with Sarojji was the first time I directed a film. In Khamoshi: The Musical, Sarojji choreographed Helen Aunty's dance," Bhansali tells Subhash K Jha.
"These two legends had worked together in number of films together. I decided that whenever I turned film-maker, I want to work with them. What a joy it was to see these two ageless divas at work together! I had looked up to them all my life and there they were in my film."
Bhansali recalls Saroj Khan as an adaptable artiste.
"Sarojji's mind was ever alert to changes. She was spontaneous and always eager to embrace changes. This ability to adapt and be adjustable is what fascinated me about Sarojji's brilliant mind."
"She could create 30 movements out of the same musical beat. She understood the importance of a beat. It was sacrosanct to her."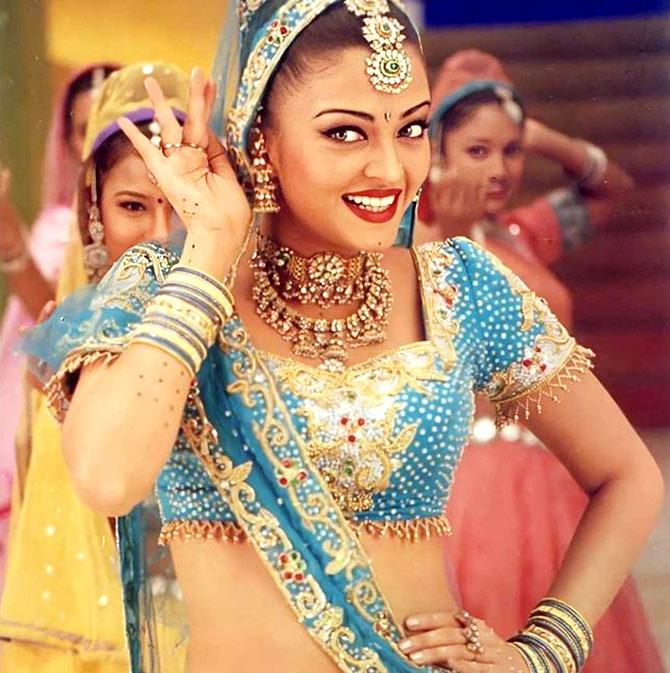 Bhansali recalls Saroj Khan's choreography in his films from Khamoshi: The Musical, Hum Dil Chuke Sanam, Devdas and Saawariya with affection.
"She was an absolute genius. Her rhythm patterns were so unique that one couldn't imagine them being interpreted in any other way. When she came to see the rushes of her work in Nimbooda in Hum Dil De Chuke Sanam, she said, 'Yeh mere achche kaam mein se hai (this is one of my best work)'."
"She came to Hum Dil De Chuke Sanam after doing those blockbuster songs with Madhuri Dixit, and if she still rated Nimbooda so high, then you can imagine how much this meant to her."
Bhansali says the most difficult choreography for Saroj was Dole Re Dola in Devdas.
"Not only did she have to match the steps of two superstar dancers, Madhuri and Aishawrya, Sarojji was also not well. At times, she would be lying down on the studio floor and choreographing Aishwarya and Madhuri."
"On the day Devdas released, Sarojji was in hospital. ;Aishwarya and I went to meet her. In her semi-conscious state she asked, 'Dola Re Dola pe paise miley ya nahin? (did the audience shower coins on Dola Re Dola?)'."
"Imagine her passion for her work! Even in that state, she wanted to know if her work was being appreciated."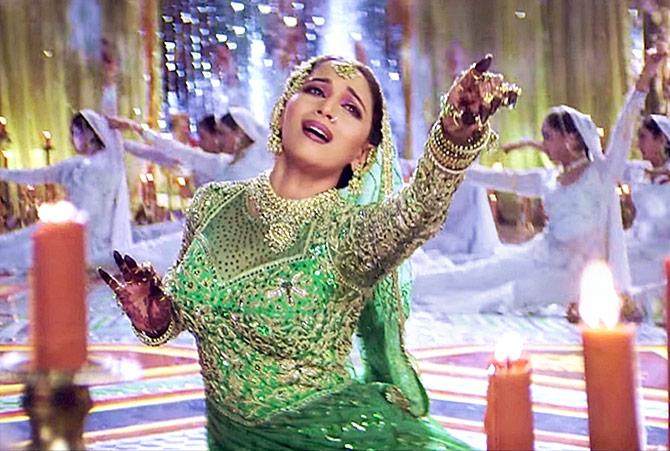 Bhansali recalls Khan's passion for her work while shooting Maar Daala in Devdas.
"She came straight to the set from Canada after a long flight. Who but Sarojji could do that?" amazes Bhansali.
"One of my favourite dances in my cinema is in Saawariya with Rani Mukherji. Sarojji represents that old world choreography; she represented that world. That legacy of Bollywood dancing blossomed in her creative space," he says.
"She was wonderfully outspoken," he adds. "I loved her professionalism. For Nimbooda, she would be at the Mehboob studios (Bandra, northwest Mumbai) at 8 am even before the gates opened. When I arrived, I'd see her sitting at the gates reading a newspaper."
"'aath baje aaya ki jiye (come at 8 o'clock)' she would scold me. I enjoyed every conversation with her."
According to Bhansali, Saroj Khan's biggest contribution to choreography was this: "She brought stardom to choreography just like Salim-Javed brought stardom to scriptwriting."
"There were great choreographers before her, but Sarojji brought an aura to choreography."
"She was as important as Madhuri Dixit to the songs they did together. She was a legend in her lifetime."
"We should never forget her contribution to Indian cinema."