'Madhuri and Aishwarya adjusted well with each other.'
'They did not crib that one got good moves and the other did not.'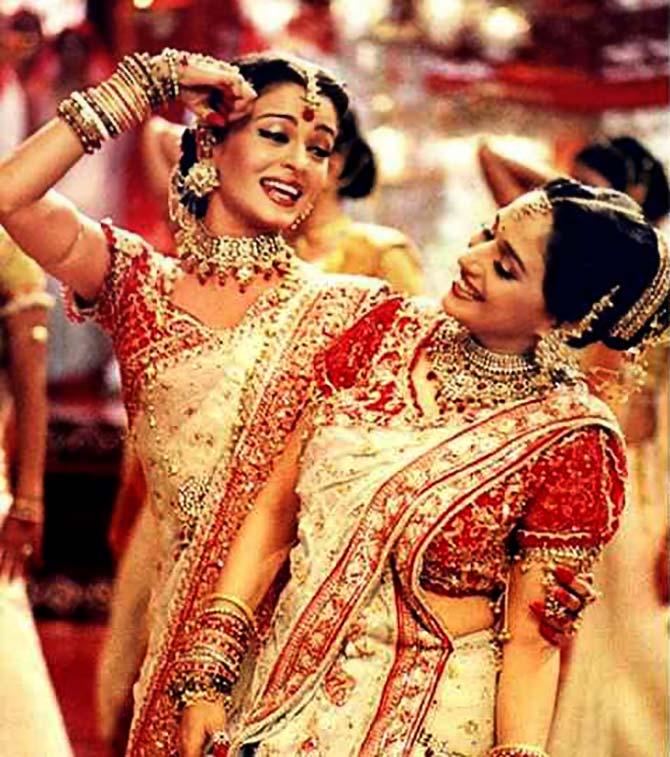 Sixteen years after it created waves, Dola Re from the 2002 version of Devdas topped the list of best dances ever in a poll published by British magazine, Eastern Eye.
Featuring Madhuri Dixit and Aishwarya Rai, the song is among its choreographer Saroj Khan's favourites as well.
"The dance is out of this world," Khan tells Ronjita Kulkarni/Rediff.com, looking back at one of her best creations. "I told (Devdas Director Sanjay Leela) Bhansaliji that it was a feather in my cap!"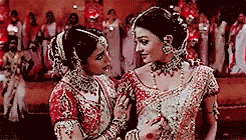 There was no rivalry between the two actresses, the choreographer insists.
"Both of them were very co-operative. They adjusted well with each other, like one would go from the front, the other from the back, to make sure their hands didn't touch by mistake," she recalls.
"They did not crib that one got good moves and the other did not," she adds.
Miljulke, they did the song so well, she says. "Dil se kiya."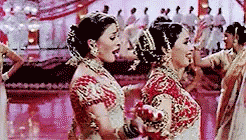 How hard did she have to work on the choreography?
"It's not that I sat down for hours to think about the movements. That just came naturally," she replies. "The song composition was done in one or two days."
Khan explains the brief given to her: "When a song comes to us, they brief us about what happens before the song, why the song is happening, and how it will end. Everything else is mine."
The costumes were already decided, as the song was in continuity with the scenes before it.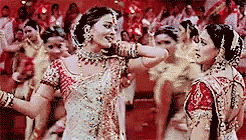 The dancers rehearsed for nine days under Khan and Bhansali's watchful eyes.
What feedback did Bhansali give her after he saw the song?
"It's not necessary to give me feedback," Khan says. "He called me and showed me how the song had turned out. We sat for the editing together."
"He showed his appreciation by making Pinga (in Bajirao Mastani) exactly like Dola Re. He couldn't think of anything else," she says.
Pinga's choreography, by the way, is credited to Remo D'Souza.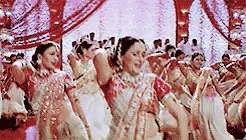 "Aishwarya is a graceful dancer, and God has given her out-of-the-world beauty. She is very obedient," Khan gushes.
But ask Saroj Khan who is the best dancer in Bollywood, and she replies instantly, "Madhuri Dixit."
Saroj Khan choreographed Madhuri in her breakout song Ek Do Teen for 1988's Tezaab.
Ek Do Teen ranks third in the Eastern Eye list, which means Saroj Khan has two among the three best dances on the list.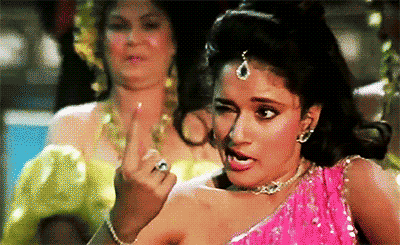 "The Ek Do Teen song was very beautiful, I composed it in 20 minutes!" Khan exclaims
"Those days, Madhuri didn't know how to dance. She was a Kathak dancer, not a Bollywood dancer. She didn't know how to shake her hips or make faces and expressions," Khan recalls.
Madhuri rehearsed for 17 days for the song.
Khan had to then rehearse with the background dancers and told Madhuri that she was ready, and that she did not have to come.
"But she said, 'No Maaji, I'll practice in a corner. I will keep coming'," Khan remembers.
The rehearsals would stretch from 10 am to 7 pm, and Madhuri would make sure to stay on.
"That's called dedication!" Khan says.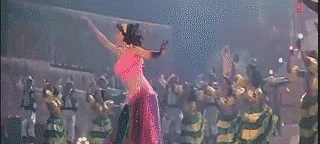 Saroj Khan and Madhuri Dixit have worked in many songs through the years, and will work on the climax in Karan Johar's starry production, Kalank.
"She has become more graceful over the years. She has understood what is dance, what expressions to have. Sometimes, I don't have to tell her. I just tell her the movements and she does it on my style only."
"She treats me like her mother, and even I treat her like a daughter. We have a very meetha relationship."