Hours before her film Zara Hatke Zara Bachke released in theatres, Sara Ali Khan visited the Mahakaleshwar temple in Ujjain to seek blessings.
While Sara was welcomed at the shrine, readers may recall how Ranbir Kapoor was prevented from worshipping at the temple before Bramastra's release on account of his comments in an old video which surfaced suddenly.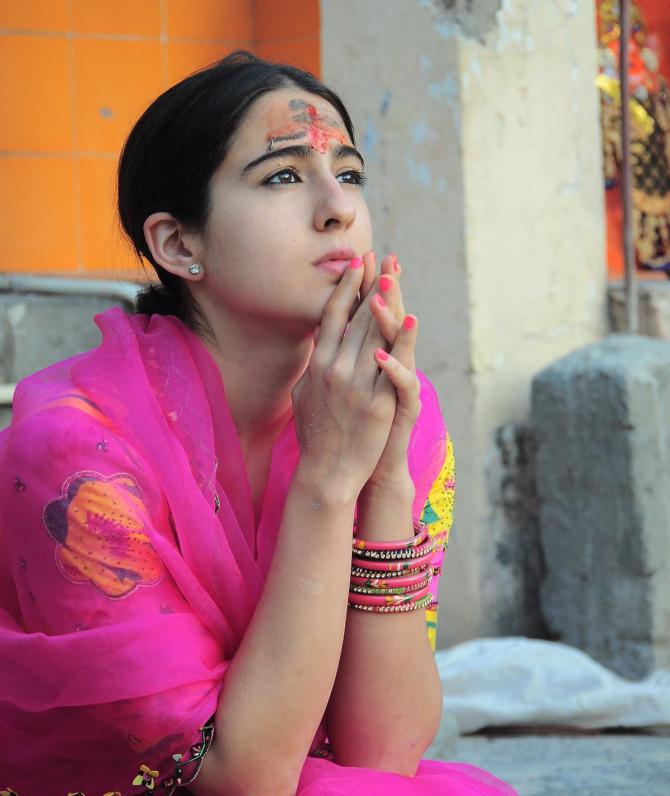 The trolls, of course, couldn't stop their chatter about Sara's visit, but she gave them a befitting reply at a media interaction.
"I take my work very seriously," Sara said.
"I work for people, for you. I would feel bad if you don't like my work, but my personal beliefs are my own. I will go to Ajmer Sharif with the same devotion with which I will go to Bangla Sahib or Mahakal. I will continue visiting.
"People can say whatever they want, I have no problem. You should like the energy of a place...I believe in energy."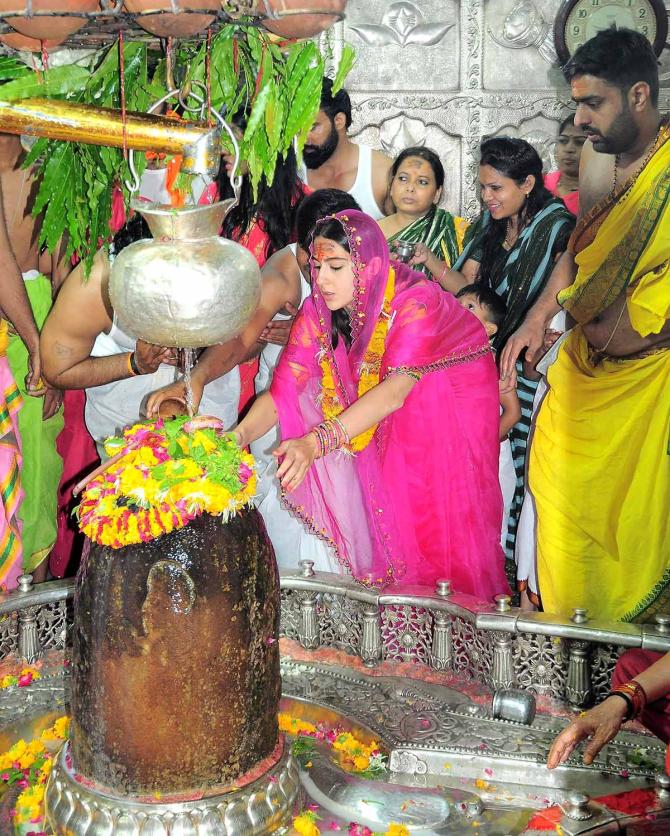 Sara performed the Bhasma Aarti at the temple, which is done between 4 am and 5:30 am.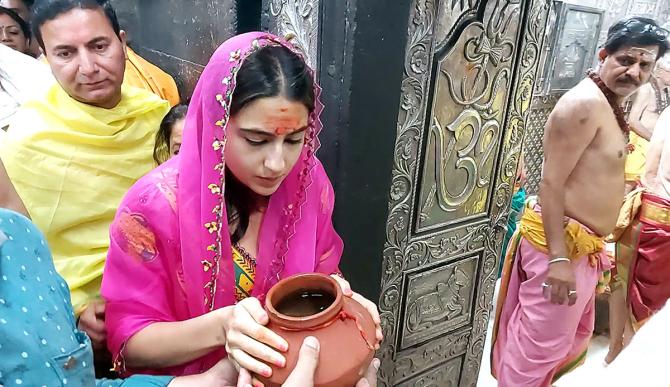 Sara also performed the jalabhishek inside the sanctum sanctorum.
Sara wore a pink sari for the rituals. It is mandatory for women to wear a sari for the Bhasma Aarti.
Sara sits in the nandihal at the temple to pray.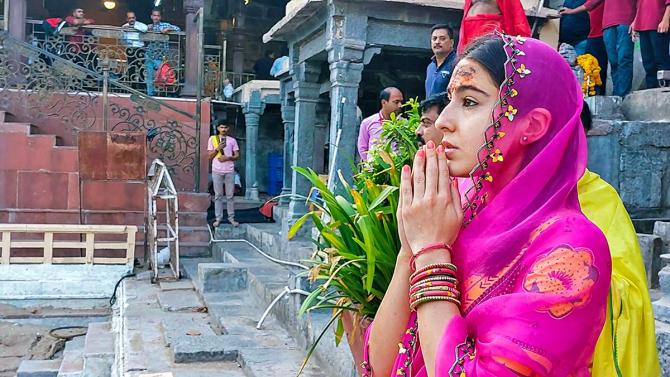 This is not the first time Sara has visited the Ujjain temple.
Watch: Sara offers prayers at the Mahakaleshwar temple.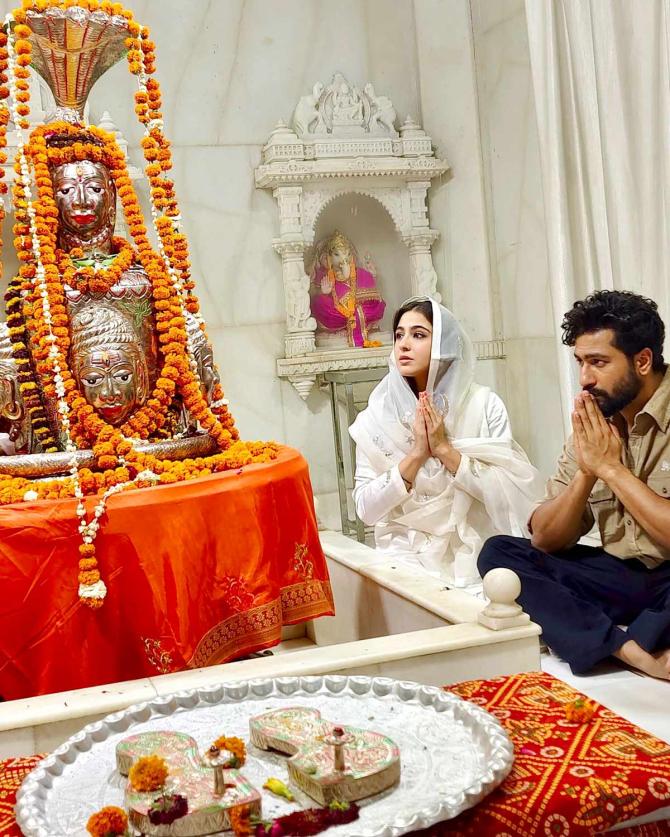 A day before, Sara and Zara Hatke Zara Bachke co-star Vicky Kaushal prayed at the Bholenath temple in Lucknow for their film's success.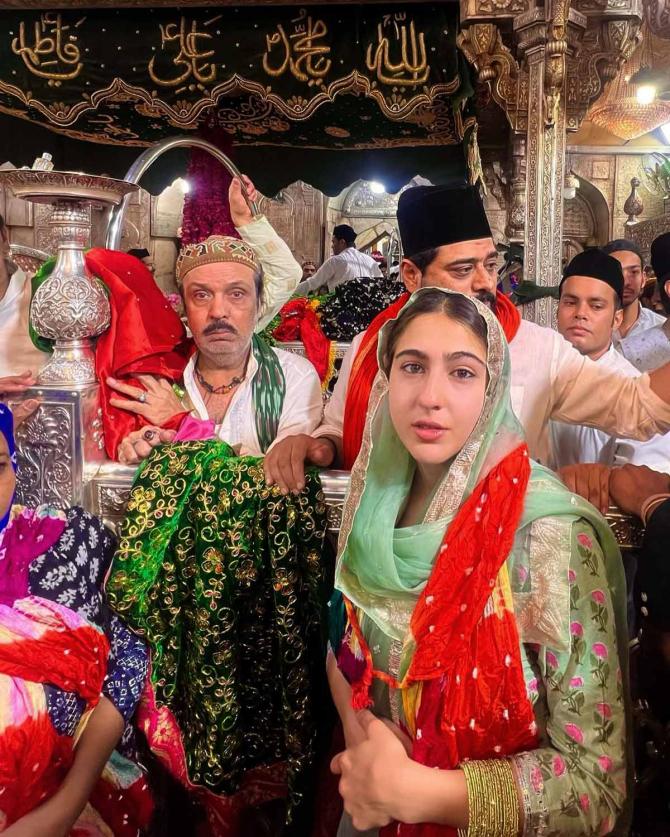 Sara also visited the Ajmer Sharif dargah in Rajasthan on Sunday.
With inputs from ANI