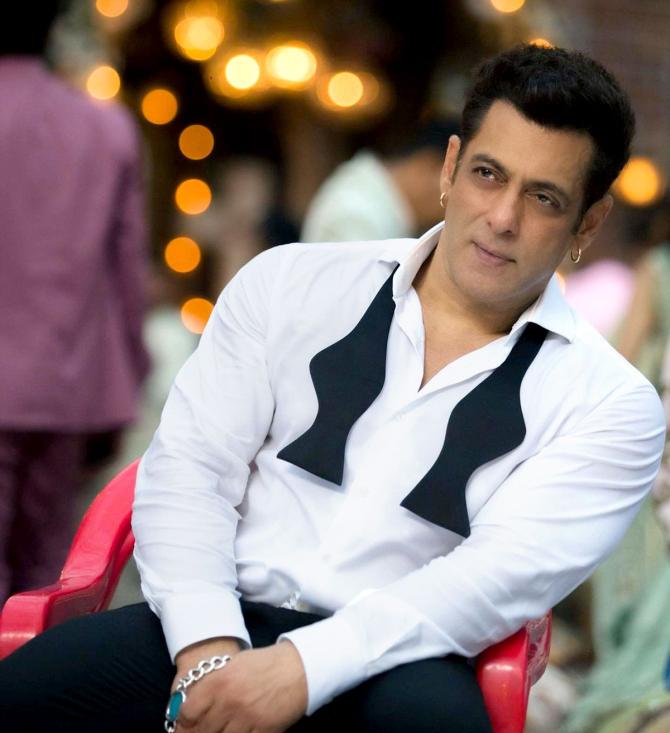 Salman Khan's fan-meet from his residence has come to a halt, at least for now.
After the security threats, the actor has been strictly forbidden by the Mumbai police from waving out to his fans from the balcony of his residence in Mumbai's northwest suburb Bandra.
The newly-delivered threat to Khan by the Lawrence Bishnoi gang members has his family, friends and fans worried about his safety.
But the one who is the least perturbed by the danger to his life is Salman himself.
A close friend of the family tells Subhash K Jha, "Salman is taking the threats casually... or maybe he is acting casual so that his parents do not get worried. The best part of this family's hum-saath-saath-hain rule is that no one shows his or her true apprehensions."
"So outwardly, Salimsaab (Salman's father Salim Khan) is keeping very calm and cool. But the entire family knows Salimsaab is getting sleepless nights over the threat."
The family friend adds that Salman was against the beefed-up security after the threat.
"Salman feels the more attention he pays to the threat, the more the attention-seeker will feel he has succeeded in doing what he wanted. Besides, Salman is a fatalist."
"Jo jab hona hoga tab hoga (what has to happen will happen). However, due to family pressure, he has cut down on all outings except for the post-production work of his Eid release Kissi Ka Bhai Kisi Ki Jaan which cannot be delayed."