'I think we can agree she was the lucky one there?'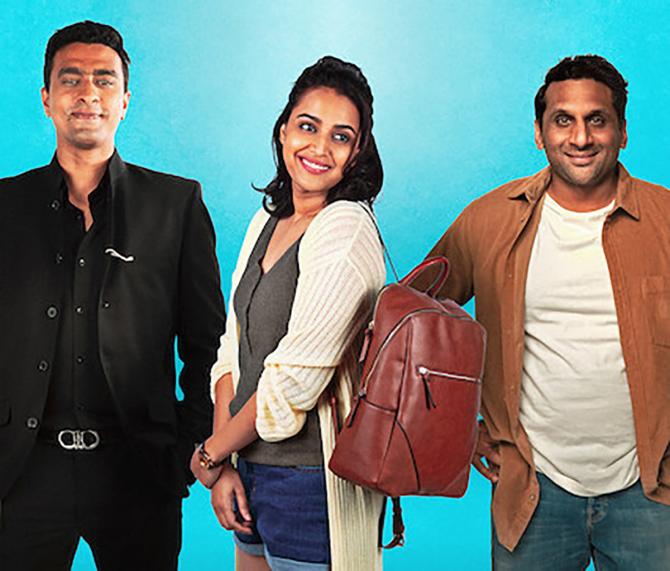 American actor of Indian origin Ravi Patel gets together with Swara Bhaskar in her latest Web series, Bhaag Beanie Bhaag.
The two actors play stand-up comics.
Patel, interestingly, has worked with Charlize Theron as well as Gal Gadot, but he tells Subhash K Jha, "It's been a lifelong dream to make something in India."
What brings you to India For Bhaag Beani Bhaag?
It's been a lifelong dream to make something in India.
I love working with friends. Neel Shah and Dave Bernad are two of my closest friends.
All of us wanted to make something in India together because Neel and I are Indian, and Dave is Jewish, and Jews are basically Indian!
Are they?
(Laughs) This was a fun adventure between close friends from the start.
I specifically wanted to do something in the Indian stand-up comedy scene, knowing that it plays an important role as a platform for emerging voices.
That's why we insisted on the lead character being female.
Tell me about your growing up years.
I grew up going to my parents's villages in India.
The biggest cities I experienced were Baroda and Ahmedabad.
To live and work in Mumbai, to see this innovative and creative side of India, was mind-blowing.
I made some lifelong friends, went to some of the best restaurants in the city, and made zero progress on my Hindi.
Making a show in India was really difficult with many literal 'lost in translation' moments but that was also why it was so fulfilling.
I just hope the show is better than terrible because I have no idea what to expect.
You even got to share a kiss with Swara?
You'll have to ask Swara about the kiss.
I think we can agree she was the lucky one there? (laughs)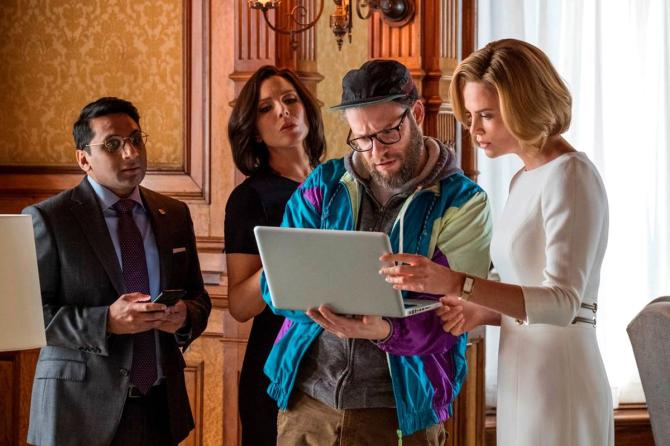 How did you develop a taste for acting?
I fell into acting!
I was working in finance and got laid off, came to LA.
I was bar-tending and tutoring.
I got to be a last-minute replacement emcee for a variety show that my sister was producing and did about 30 minutes of improvised comedy throughout the show that night. The next week, I got 15 calls!
I was a full-time actor within a few months.
But I was never comfortable with being an actor. I didn't respect the career, and I never thought I should be doing It.
It wasn't until my sister and I made Meet the Patels that I really got to understand how this career can be fulfilling. That's when I really started to enjoy being an actor.
You got to work with the incandescent Charlize Theron in The Long Shot.
Charlize and Seth Rogen. Two of the greatest actors in the game.
It was incredible to watch them work.
I have noticed that a lot of Asian actors are playing important roles in American and British films, like Riz Ahmed in The Sound Of Metal. Are we over those times when Asians played cabbies and terrorists?
(Laughs) Have you seen my career? I've done ALL of those roles!
I'm happy that I'm past that point in my career.
I'm even happier that society is past those stupid tropes.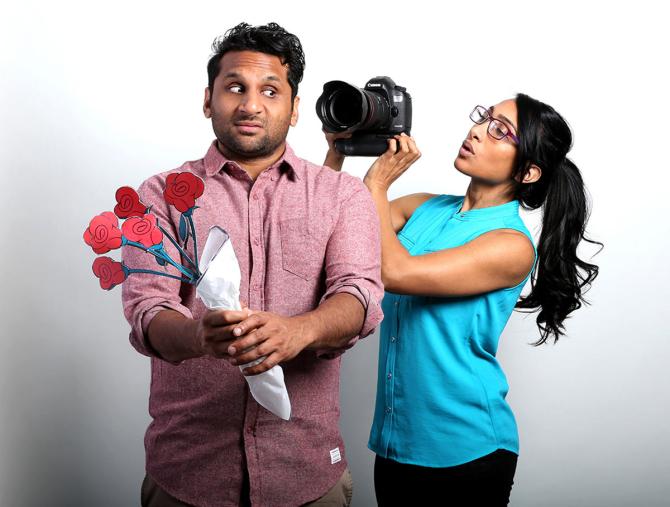 What were your breakthrough roles?
Meet the Patels and Master of None really took my career to another level.
Overall, my plan is to make my own stuff, and find a way to help others in the process.
Who are your favourites in Bollywood? Whom would you like to work with?
The sad truth is I know nothing about Bollywood, outside of the classics.
And I don't care much for celebrities.
The one dream person I'd probably like to work with is Ronnie Screwvala.
His daughter worked on Meet the Patels, and they are very much like family, so it would be nice to do something together.
You star in the upcoming Wonder Woman 1984.What was it like working with Gal Gadot?
Yep! She's an impressive person. Like the full package -- Kind, witty, charming, talented and perfect.
I'm not allowed to discuss my role, but it's a fun one!
I don't play an Indian.