'If luck favours you, with your hard work and your karma, nothing is impossible.'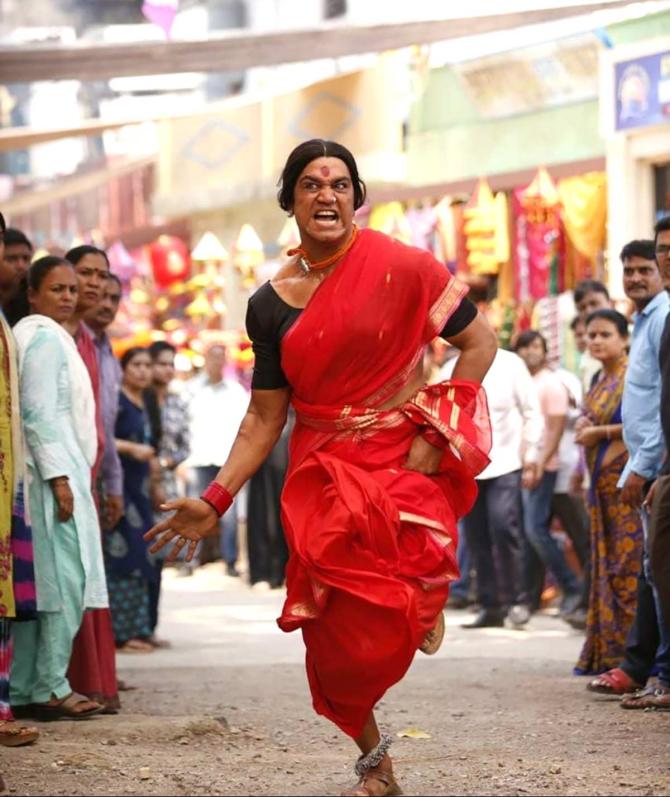 Sharad Kelkar is a famliar face and name to audiences, thanks to his television shows Kuch Toh Log Kehenge, Agent Raghav - Crime Branch and Koi Laut Ke Aaya Hai.
The actor is venturing into films and Web series, making an impact even in relatively smaller roles.
Like his most recent film, Laxmii.
The Akshay Kumar starrer was panned, but Sharad was much appreciated.
"I will keep trying to convince people that I am an actor. I want to try different stuff and prove that I am capable of doing that," he tells Patcy N/Rediff.com.
People are appreciating your work more than Akshay Kumar's in Laxmii.
Which I am not liking because people don't understand how much effort goes in playing four characters in a film.
But that's their choice and their preference.
If they are appreciating it, I am happy.
What kind of prep did you do for the role?
Look-wise Raghav (Lawrence, Director)sir and I were on the same page. We did not want a lot of makeup and unnecessary things.
We went for a simple look.
The sari is simple, we did not want a jhatak matak sari.
About the body language, when I signed the film, (Producer) Shabina Khan showed me Akshay sir's footage, as I had to match him. He had already shot before me.
After watching that, Raghav Lawrence -- who had played the transgender in the original film Kanchana -- taught me because he knew exactly what he wanted.
I was interacting with a lot of transgenders at that time on the shoot, so I learnt their nuances.
Normally, we feel they are loud, but it's not like that.
If there is a situation, they become like that. Otherwise, they are normally soft like us.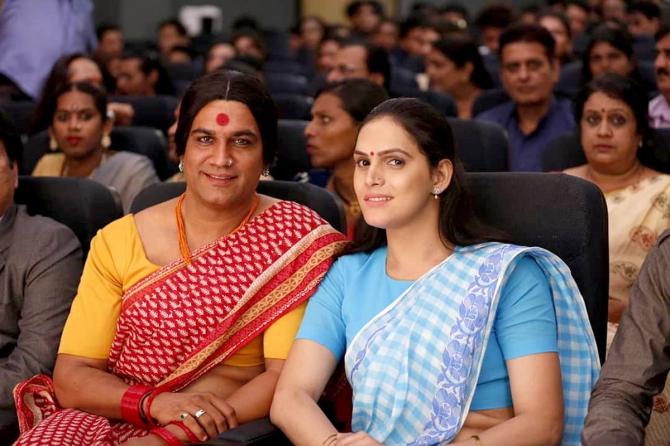 Did you feel bad that you were not in the climax even though the film is about Laxmi's revenge?
I didn't think much because I go by the script.
When I was shooting it, it did not occur to me, so I don't have bad feelings.
It could have been there, I am not denying it. The thought came to me too.
But even if they thought about shooting it again, we couldn't have done it due to COVID.
It's their creative call.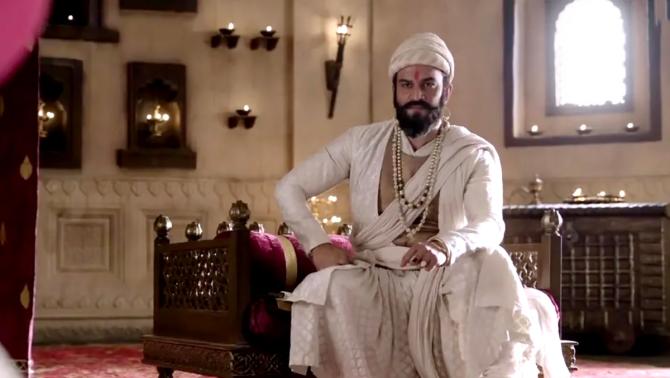 2020 started with a bang for you with the blockbuster Tanhaji: The Unsung Warrior, where you played Shivaji. You are also exploring new characters in Web series. How do you feel as an actor?
I am going through a very thoughtful process.
On television, I was doing the same stuff every day. I was the hero of those daily soaps.
After three-four years, after the shows finished, I wondered, what am I doing?
Am I growing as an actor? No.
Is my popularity is increasing? Yes.
But there was no growth.
So I started doing movies like Ram Leela (Goliyon Ki Raasleela Ram Leela), Lai Bhaari, Rocky Handsome and Hero.
I had a softer role in Hero, but it did not do well, so nobody noticed it. I played a caring brother.
Then I did Bhoomi.
Doing Family Man was a conscious effort.
They were normal characters.
People had started typecasting me because I was this tall, dark, big guy, with a heavy voice, so they considered me for certain kinds of roles.
I wanted to break those shackles.
I decided to do a role which will give me satisfaction even if it is not a main hero or main villain.
I wanted film-makers and audiences to notice me in these small but important roles, where I was trying new things.
In Family Man, people saw a different side of me, where I played a nice, simple, guy.
In Housefull 4, I played a double role.
Then came Rangbaaz, Tanhaji, Special Ops...
I'm trying to do different stuff.
I don't do what I have done before.
I don't want people to typecast me again.
I will keep trying to convince people that I am an actor.
I want to try different stuff and prove that I am capable of doing that.
What made you decide to work on the OTT platform?
I tell my colleagues and younger actors that it's not just about being a hero. It has to be about being a good actor.
Any actor can play a role, the actor is replaceable, but the story can't be replaced.
My parameters of choosing roles is how important my character is to the story and how much potential there is to perform.
Then comes the platform, the maker...
Money is also important but that's not the primary thing because if you are doing good stuff, you will get the money.
I am from a middle class family so I don't think much about money.
Being an actor, you have to be aware of what's happening around you. I knew about the OTT platform.
Through Netflix, I could see the impact it made.
Technology was changing, 5G was coming.
People shifted from Doodarshan to satellite channels.
I was looking for a change as I was doing more of the negative stuff, so when (casting director) Mukesh Chhabra offered me The Family Man, I grabbed the opportunity.
I like Raj and DK, they are the finest.
I have loved their work like Shor in the City, Go Goa Gone...
When will The Family Man 2 start streaming?
Hopefully, January.
The shooting is over, post production work is going on.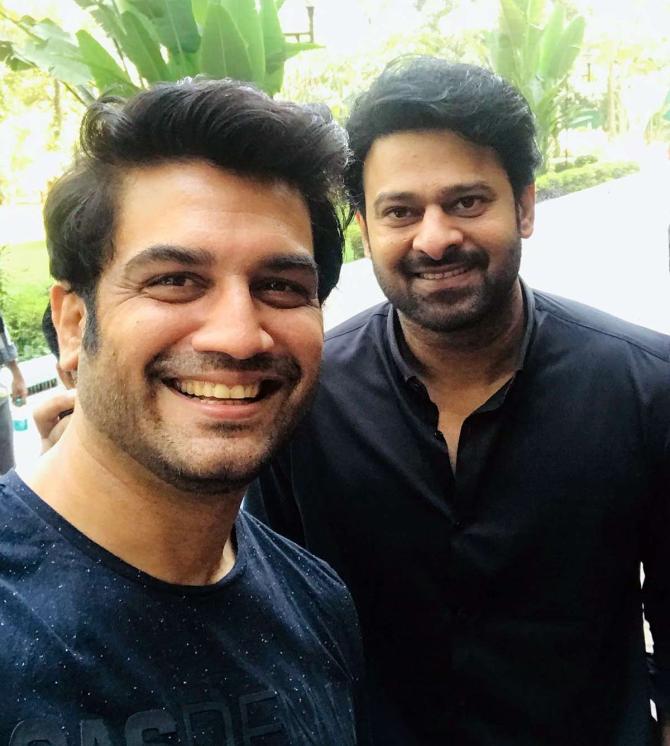 You have been dubbing English films in Hindi since 2014, but people noticed your voice only in Baahubali when you dubbed for Prabhas. Have you stopped dubbing now?
I do selective things.
In the last six-seven years, I have dubbed 10 to 12 films only.
I was fan of XXX so I had dubbed for Vin Diesel.
I was a fan of Fast and Furious so I had dubbed for Jason Statham.
I am the fan of The Rock, so I dubbed him for Moana.
I missed out on Avengers because I was out of the country.
I do promos and voice overs for shows if I like the subject and the lines.
I don't do much now, as people aren't approaching me.
Maybe they think I am expensive.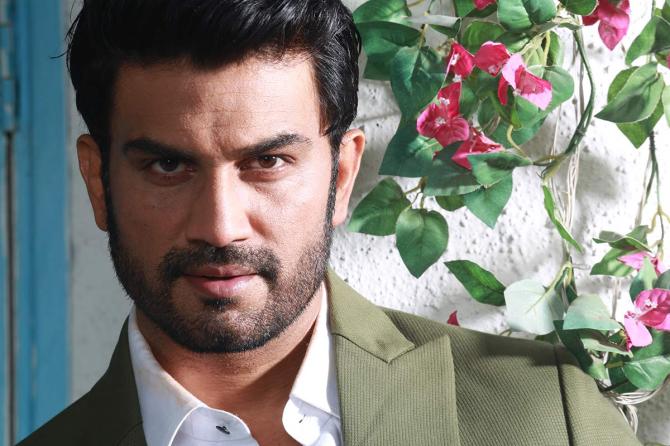 You are a star today, but you had your fair share of struggle. Your father had passed away and you were raised by a single mum. From a physical instructor to modeling, what kept you going?
There is a backstory to it.
When I was in college, all my friends came from affluent families.
There was a huge status difference, but they never made me feel that -- it was very sweet of them and we are friends till date.
But inside, you have that inferiority.
Suppose we go to a restaurant, I can't pay the bill.
I can't share the bills either.
That's why I started working in a gym, so that I could share those bills and treat them sometimes.
If I wanted an expensive bike, I would save for six months for the down payment.
So that hunger to be self-sufficient was always there.
I did not want to depend on anyone.
I had no choice, but work continuously.
That was also the reason why I did not try films because I wanted to settle down first.
I got married early -- I was dating my wife and thought I should not waste time, so we got married.
Both of us worked non-stop.
After eight years, we had a baby and that was the time I tried to shift from television to films.
I knew I had the back up of television, so the shift was not a very ambitious.
I wanted to try out roles, not the main hero ones.
Some actors fall into that trap of being a hero in a film, When the film flops, they go into depression.
But I wanted to start the way I did it on television, with small character roles.
I was not in a hurry.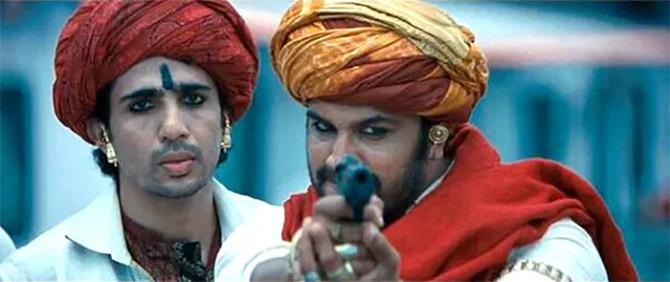 What would you say was the turning point in your career?
I would say Ram Leela (Goliyon Ki Rasleela Ram-Leela).
That gave me an identity that this actor is from television and he can act.
He is not a star, he is an actor.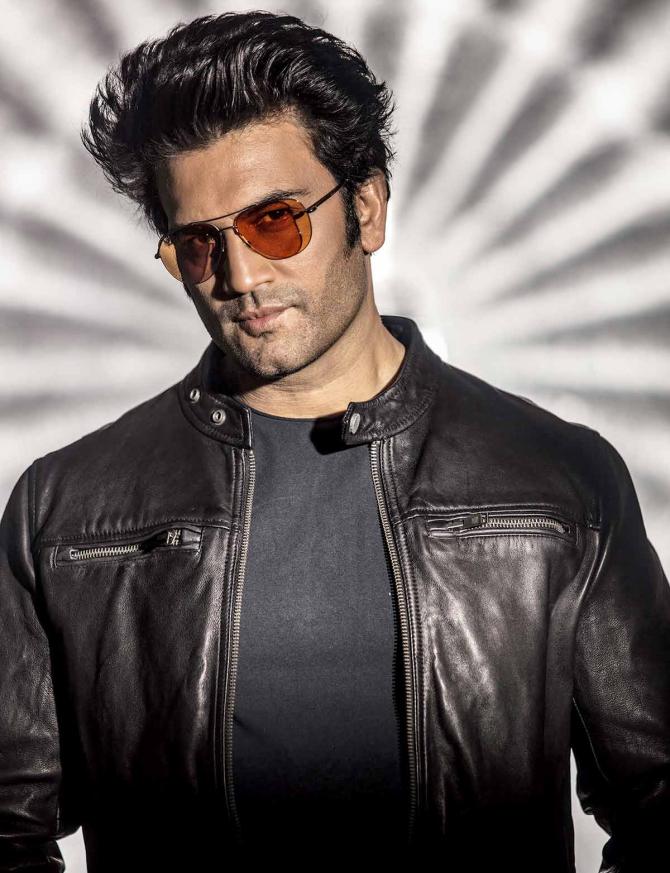 For someone who has no connection in the industry, how difficult is it to get a role?
You have to make your own identity.
In today's times, nobody serves you on a platter.
It's your hard work, your destiny.
Luck is very important in our industry.
So if luck favours you, with your hard work and your karma, nothing is impossible.
You don't need anyone to help you.
You have to prove yourself again and again.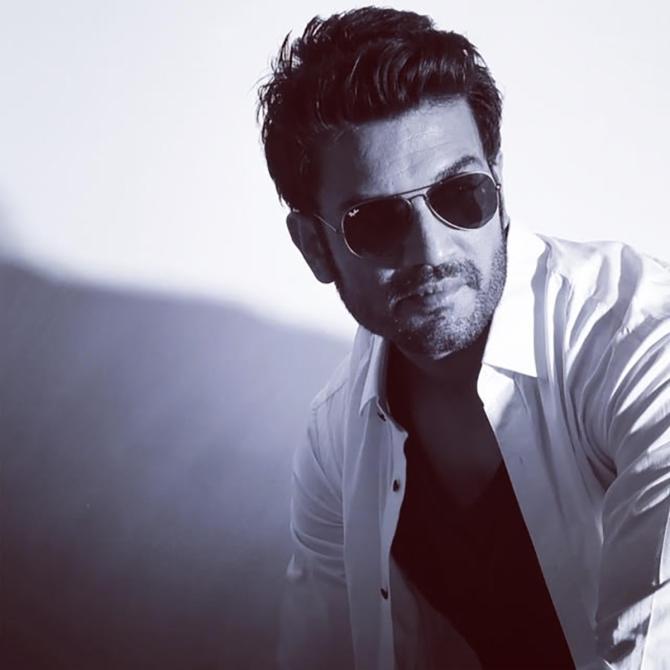 What are your forthcoming films?
I have a release on December 4 called Darban.
It's a small role, but a very beautiful film with amazing songs.
Darban is based on a short story by Rabindranath Tagore. It's a story of a caretaker, played by Sharib Hashmi.
Next is Bhuj, followed by a Marathi and Tamil film.
I will start shooting a Hindi film in the second week of December.