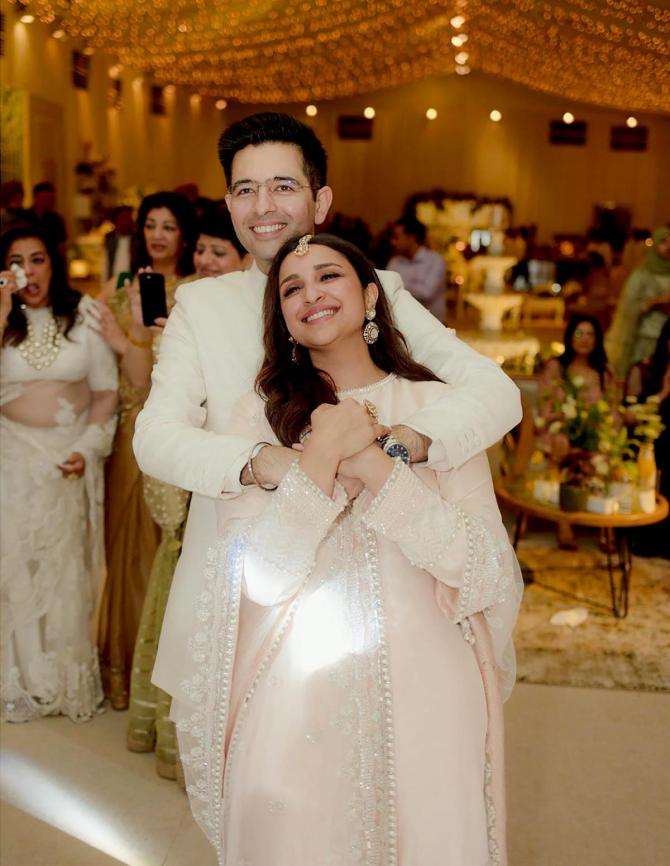 Aam Aadmi Party MP Raghav Chadha, who will marry actor Parineeti Chopra later this year, briefly spoke about life after their engagement in an interview with The Quint.
'My colleagues, co-workers in the party, and my seniors tease me a little less now... Earlier, they used to ask me to get married, now they tease me a little less because they know I am getting married soon,' Raghav said in The Quint conversation.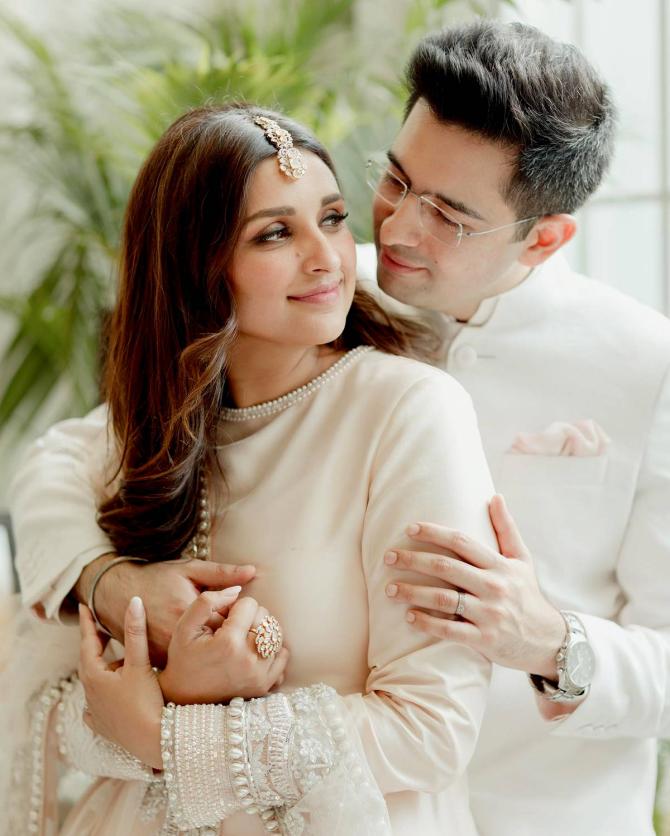 Pari and Raghav were engaged on May 13 after months of speculation about their relationship.
Dressed in white, they looked very much in love, and even wrote loved-up messages for each other on Instagram.
The wedding, it is said, may be held in Rajasthan, the destination that Pari's famous cousin -- her Mimididi -- Priyanka Chopra picked for her wedding to Nick Jonas.
Or will it be a Punjab destination shaadi? After all, Punjab sent Raghav to the Rajya Sabha, and if one source is to be believed, the young man is said to be the 'remote control' for Chief Minister Bhagwant Singh Mann's AAP government.