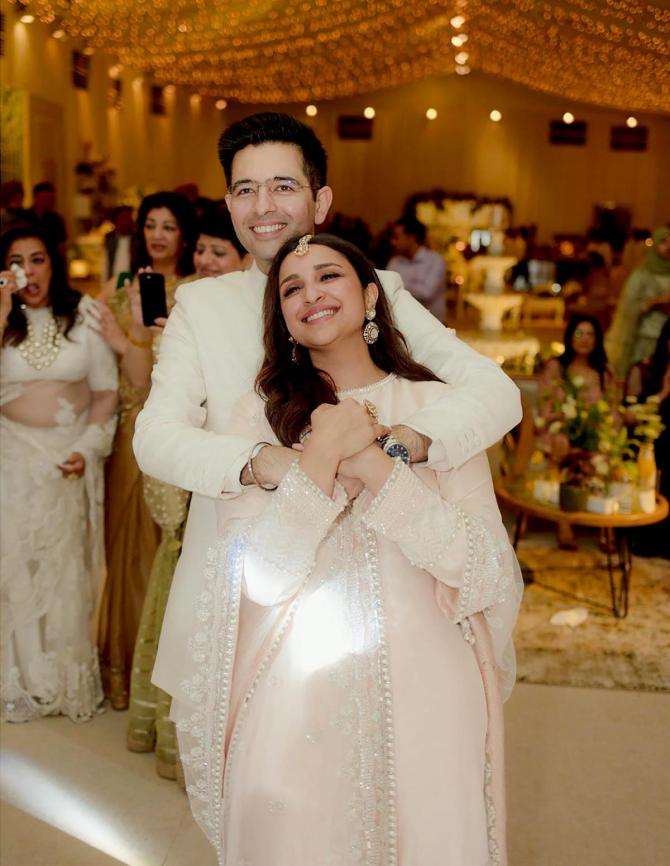 Parineeti Chopra give us glimpses into her engagement ceremony to Aam Aadmi Party MP Raghav Chadha.
'When you know, you know. One breakfast together and I knew -- I had met the one. The most wonderful man whose quiet strength would be calming, peaceful and inspiring,' Pari writes.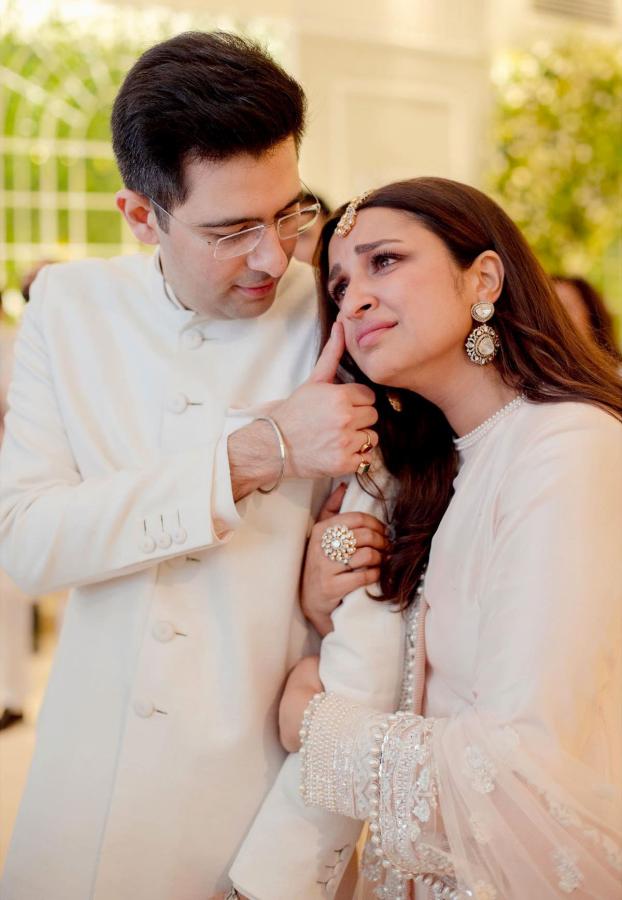 'His support, humour, wit and friendship are pure joy. He is my home. Our engagement party was like living a dream -- a dream unfurling beautifully amidst love, laughter, emotion and loads of dancing!' she adds.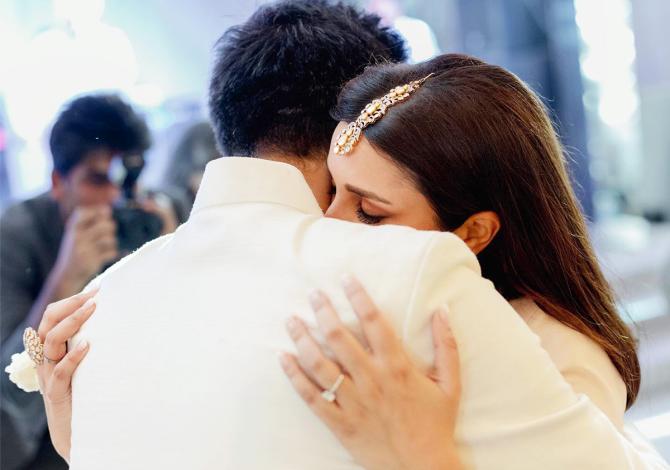 'As we hugged those we loved dearest and celebrated with them, emotions overflowed. As a little girl in awe of princess stories, I had imagined how my fairytale would begin. Now that it has, it is even better than I had imagined.'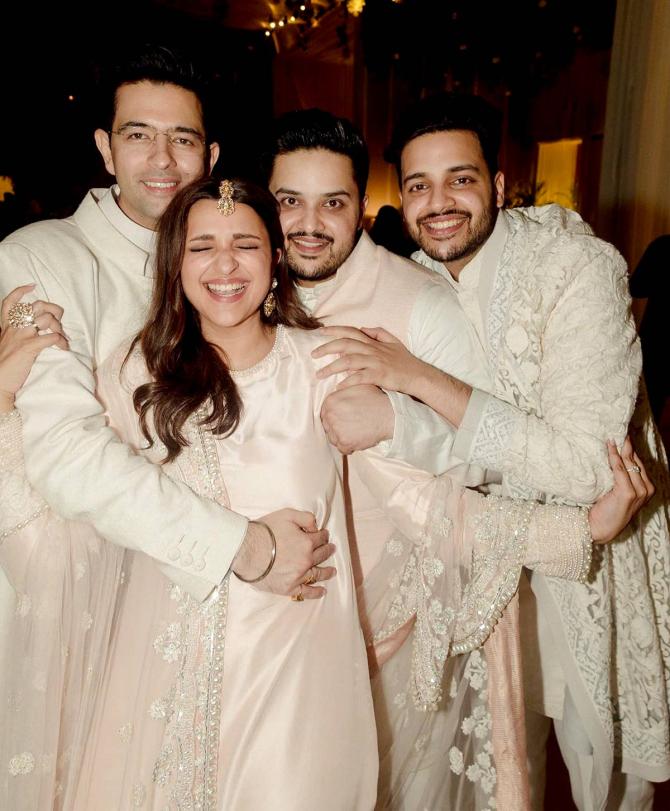 Pari and Raghav got engaged on May 13 in Delhi. Here, the couple is with Pari's brothers, Sahaj and Shivang Chopra.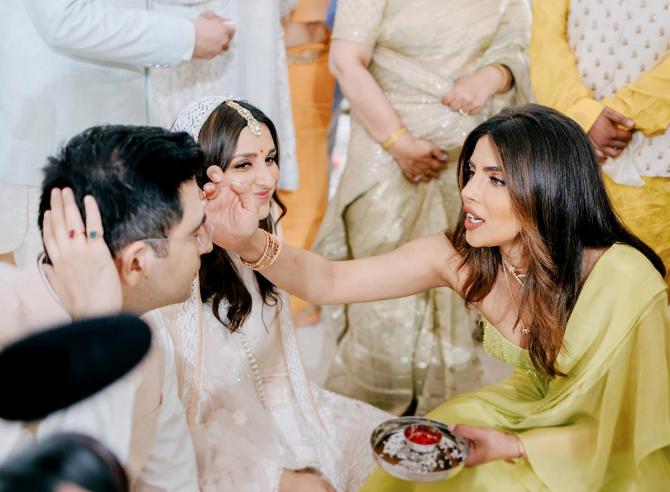 Pari's 'Mimi Didi' Priyanka Chopra, who flew in from Los Angeles, performs the tikka ceremony.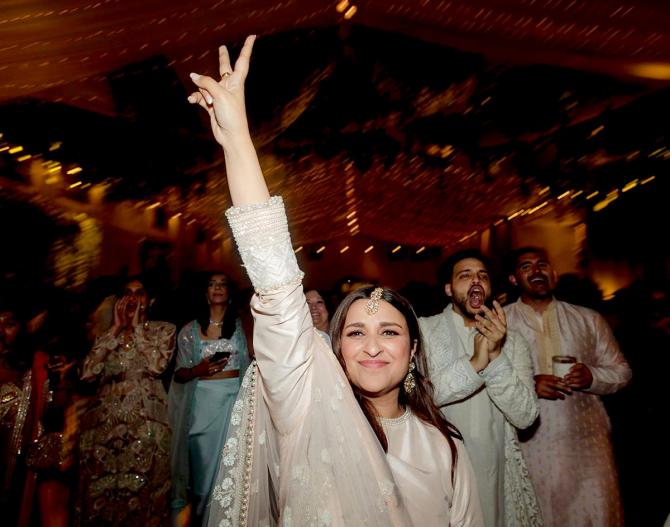 'And one fine day, this beautiful girl entered my life, adding a colourful dash of smiles, laughter and sparkle to brighten it up, and whose gentle, reassuring embrace promised eternal love and support. No wonder our engagement was such a happy occasion where tears of joy, laughter, happiness and merry dancing brought our loved ones even closer --quintessentially the Punjabi way,' Raghav writes about Pari.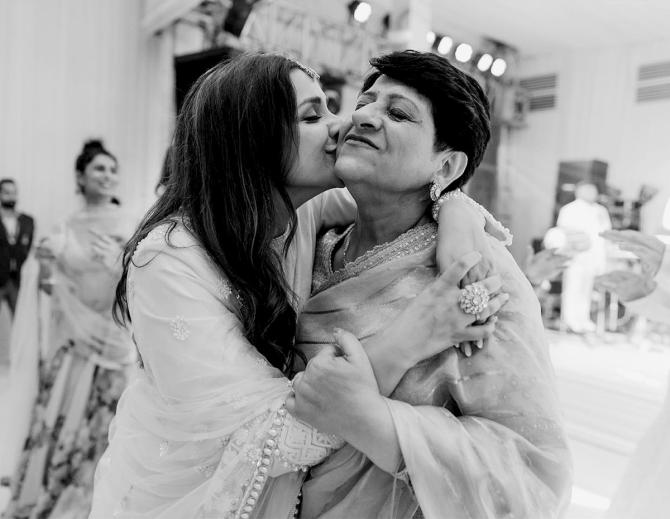 Parineeti will be seen next in Imtiaz Ali's Chamkila, opposite Diljit Dosanjh.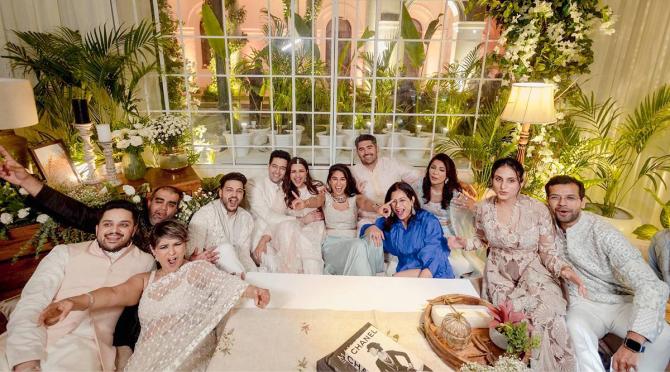 Guests at the engagement.