The coronavirus pandemic may have postponed a lot of plans but cinema-lovers refuse to get daunted.
The 51st International Film Festival of India (IFFI), which usually takes place in November, was postponed to January and saw a good attendance.
Between January 16 and 24 in Goa, as many as 224 films will be screened under the Indian Panorama Films section.
Here's how the festival kicked off: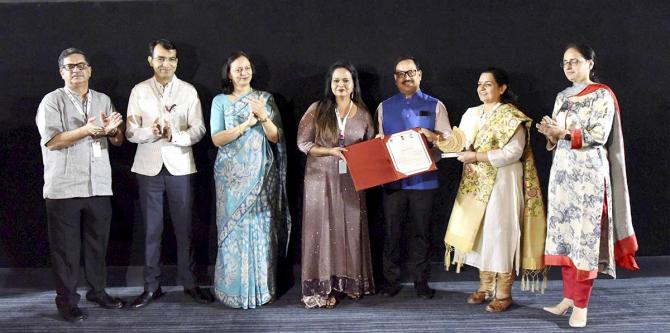 Choreographer Kala Master, third from right, receives a citation and memento from Goa MLA Subhash Phal Desai, second from right, and
Information and Broadcasting Additional Ministry Secretary Neerja Sekhar, right.
Directorate of Film Festivals Additional Director General Chaitanya Prasad, Director (Films-I) Dhanpreet Kaur and other dignitaries shared the stage.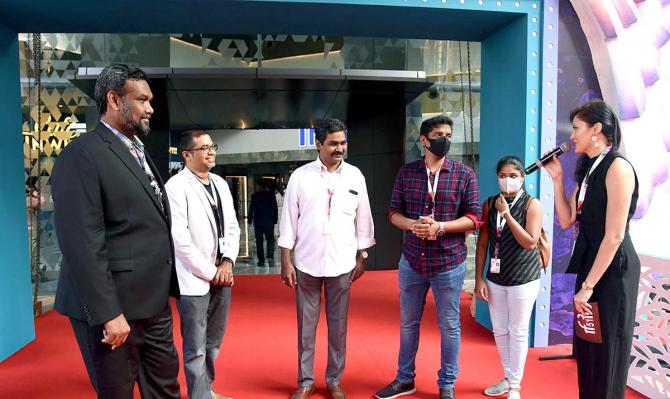 The Telugu film Gatham kicked off the festival.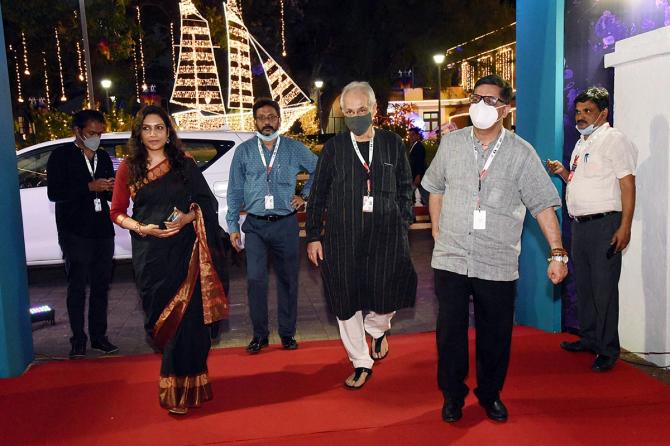 A few film folk were spotted at the festival, with their masks securely on.
Here, we can see Dhritiman Chatterjee, the veteran actor from Kolkata.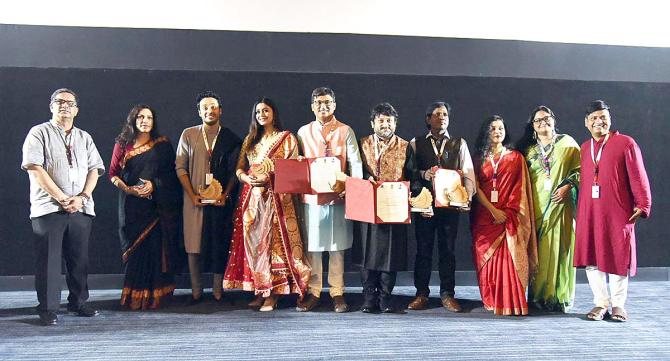 Films like Drama Queens and Brahma Janen Gopon Kommoti will be premiered at the fest; its makers get felicitated here.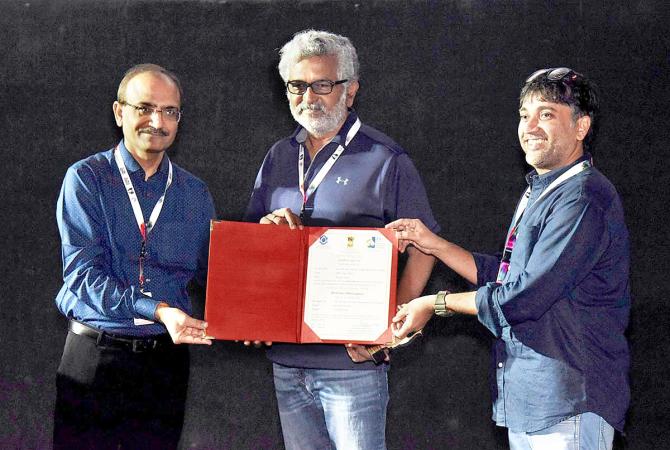 Director Blessy, whose biographical film 100 Years of Chrysostom, will be screened at the fest, is felicitated.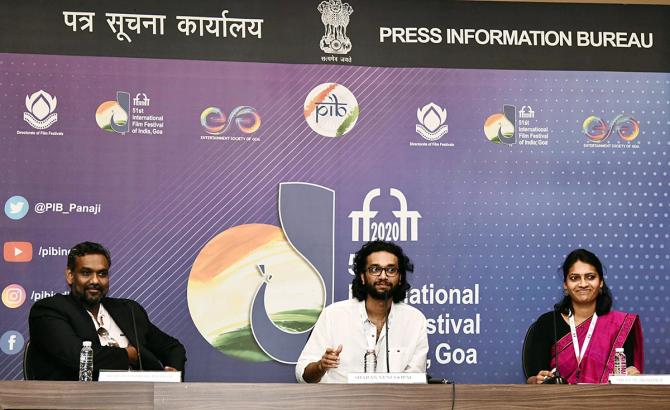 Oru Paathira Swapanm Pole Director Shravan Venugopal addresses a press conference along with Bhargava Rambabu Poludasu who stars in Gatham.