Asha Bhosle, who has added such amazing songs in our playlist -- celebrated her 86th birthday in Dubai with her friends and fans.
This is the first time she has celebrated her birthday in 17 years.
The celebrations took place at her restaurant, called Asha's, where the singer cut a piano-themed cake.
Pictures from her celebrations.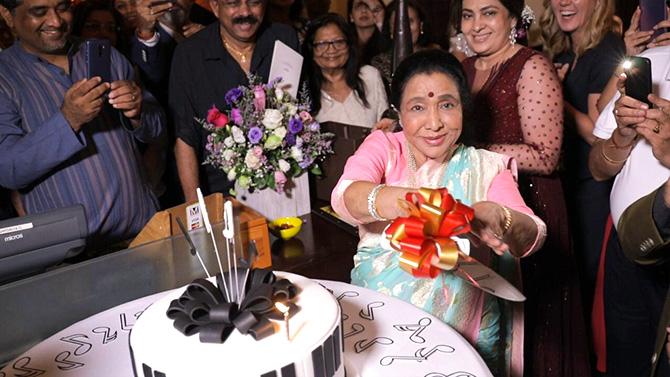 'Celebrated my birthday at my restaurant in Dubai!! Surrounded by my lovely staff, guests who came to see me and my wonderful family!! Couldn't have brought my birthday in any better. Thank you so much for everyone who came to see me, it means a lot and thank you to everyone who organized this!!' Ashaji posted on Instagram.
Besides the cake-cutting, there were a lot of surprises in store for Ashaji.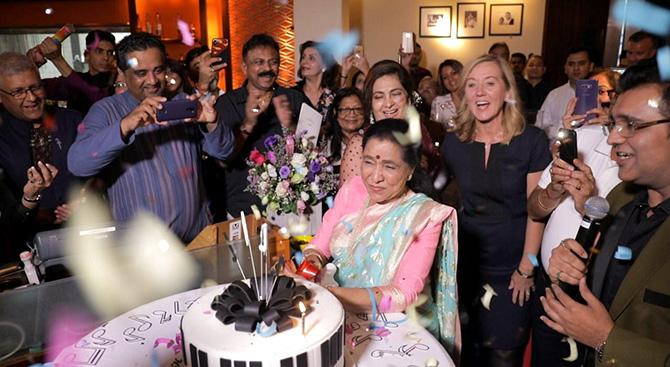 Ashaji was gifted flowers, a handmade card, rasgullas and much more.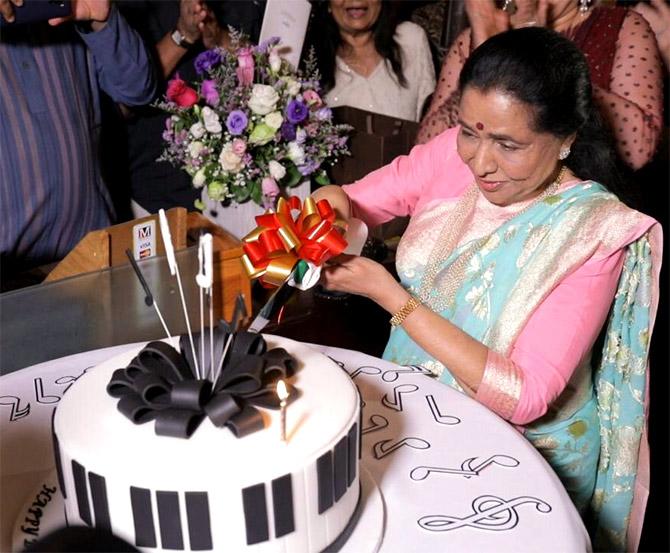 Ashaji cuts her cake.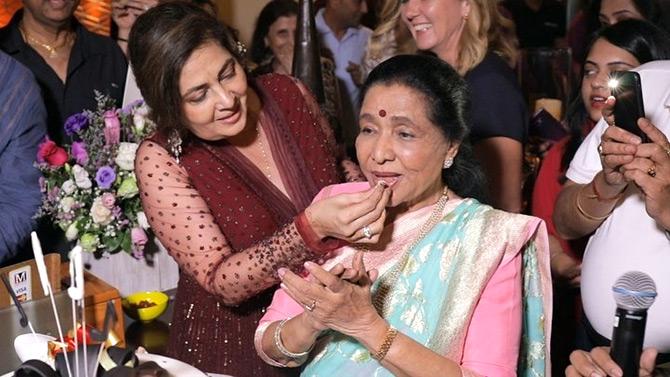 After Asha's, the celebrations continued at the Caesar's Palace, where the chefs gathered around to sing 'happy birthday' once again.