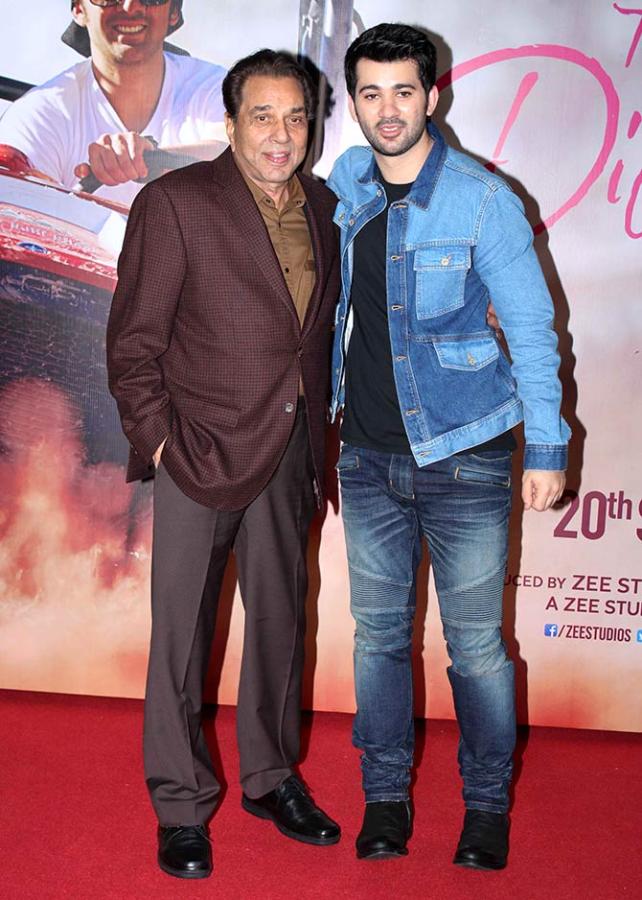 It was an emotional moment for Dharmendra when he introduced his grandson Karan Deol to the world.
Karan will make his acting debut in Pal Pal Dil Ke Paas, directed by his father Sunny Deol.
Now, Dharmendra hopes that audience will shower their love on Karan just like they loved him and his sons, Sunny and Bobby Deol.
"My heart is beating faster than yours," Dharmendra tells Karan, drawing in the laughs.
Watch the emotional moment in the video!
"I came from a village," Dharmendra tells the audience. "I haven't been to any acting school but I know how to react. Acting is just a reaction. An emotional person reacts faster. We are emotional people and we do react fast but we also know we have to react according to the situation."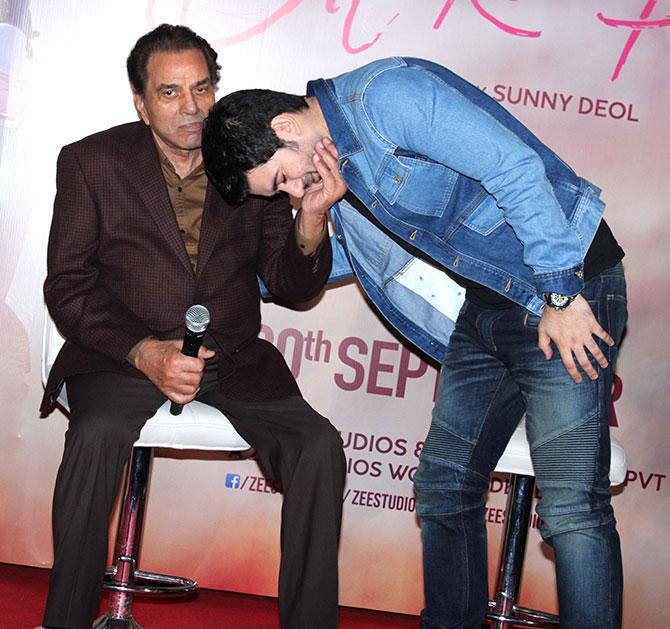 The film gets its title Pal Pal Dil Ke Paas from one of Dharmendra's evergreen songs in Blackmail.
Does Karan feel the pressure?
He answers in this video below.
Karan's superstar father Sunny Deol had to skip the trailer launch due to the tragedy in Gurdaspur.
Sunny, who had successfully contested the 2019 Lok Sabha elections from Gurdaspur on a BJP ticket, rushed to his constituency when he heard the news.
"For Sunny, this is a big and very important day but he chose to be with the families in Punjab, and this is the sign of a good human being. He told me to take care of the launch, and I said I will," Dharmendra says.
Dharmendra, who was an MP from Rajasthan's Bikaner constituency from 2004 to 2009, said his family is in politics for public service.
"I have not learnt the ABC of politics," he says. "We don't know what Rajya Sabha or Lok Sabha is. I just followed my heart and orders of the Almighty and started working towards the progress of Bikaner. I request and challenge media people to go to Bikaner and see my work there."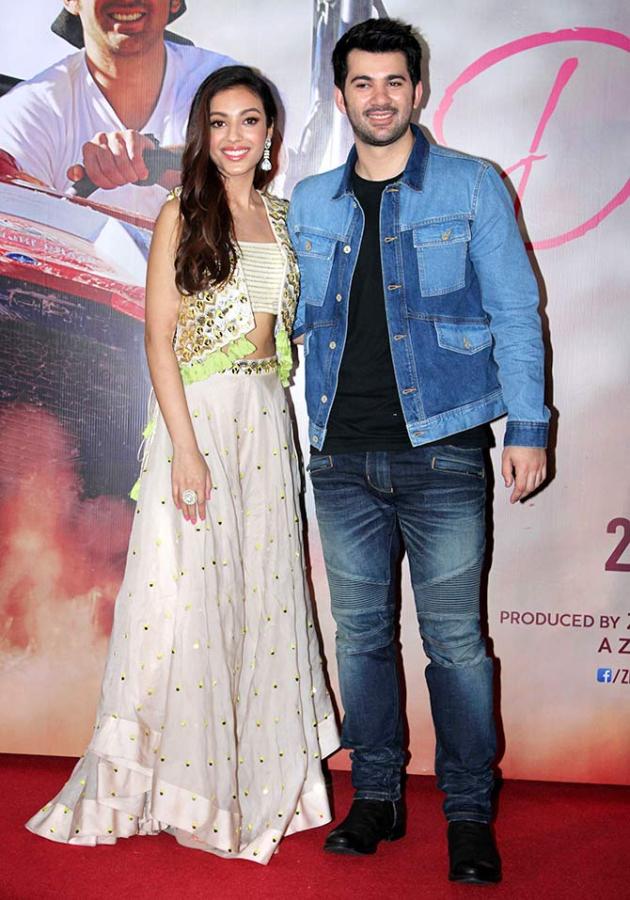 "Karan is a friend for life," Sahher Bambba, who makes her debut with the film, says shyly.
"My performance is as good as her's," Karan replies instantly, showing her support.
Just how strong is their chemistry? Watch the video to see!
Pal Pal Dil Ke Paas will release on September 20.