And the newlyweds went off on the bike too!
Priyanshu Painyuli -- who played the mysterious Robin in Mirzapur 2 -- and his actress girlfriend Vandana Joshi wed in his hometown Dehradun on Thursday, November 26.
The couple had been dating for seven years.
Vandana and Priyanshu were seen together in the television show, Dil Se Diya Vachan in 2010.
The wedding pictures have been clicked by The Delhi Wedding Company, and the couple look lovely.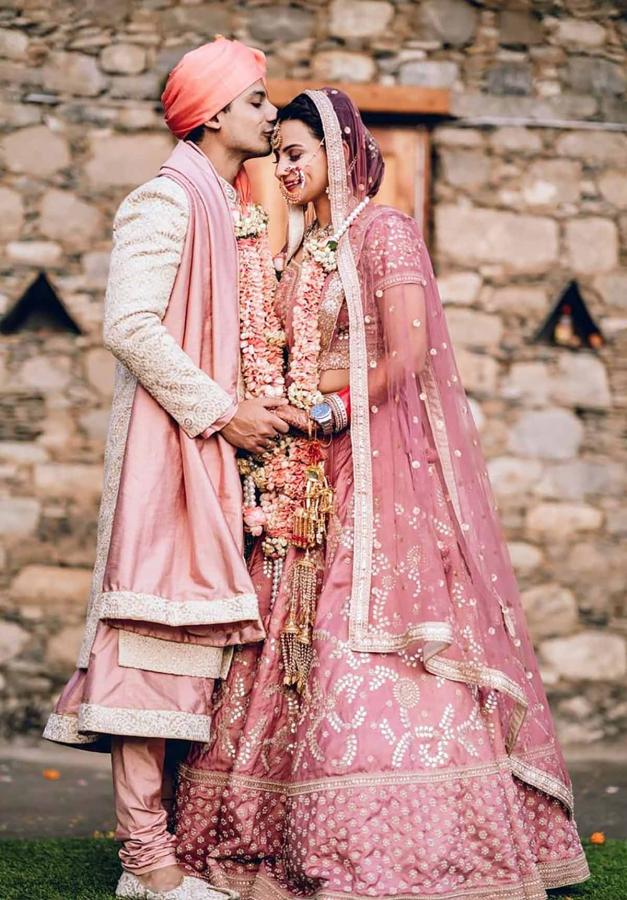 Priyanshu played a Bangladeshi gangster opposite Chris Hemsworth in the Netflix film Extraction.
He also played Bhavesh Joshi in Vikramaditya Motwane's Bhavesh Joshi Superhero.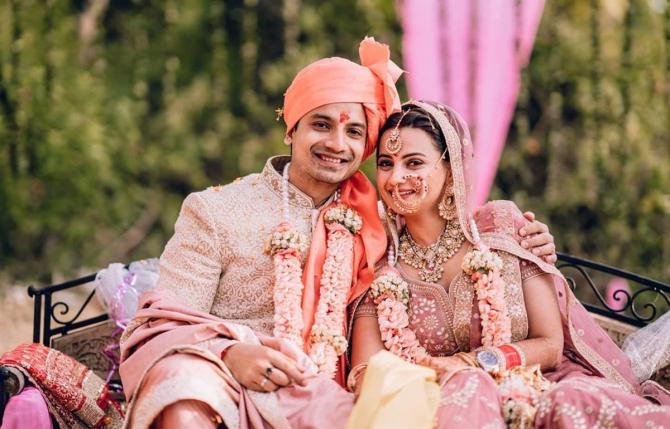 'At the start of 2020, we were comfortably coasting along, not knowing what's going to come our way,' Priyanshu writes.
'Everyday ever since has been a reminder of precious family and loved ones are. The pandemic put a halt on wedding plans across the world but we took it in our stride and decided to have an intimate gathering.'
'For those of you who couldn't be there, I know you all were omnipresent in spirit.'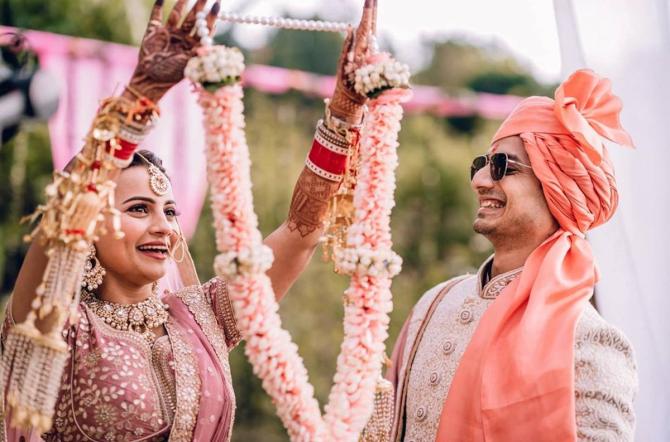 'We tied the knot as a reminder to us and everyone else that no matter where life takes us, family remains sacrosanct and must be our priority.'
'It was the best day of our lives and what made it even more special is the realisation that when everything around is so devoid of hope, God has been kind enough to bestow us with biggest joy in the world.'
'To each other, we promise a lifetime of being best friends, soulmates, partners and equals.'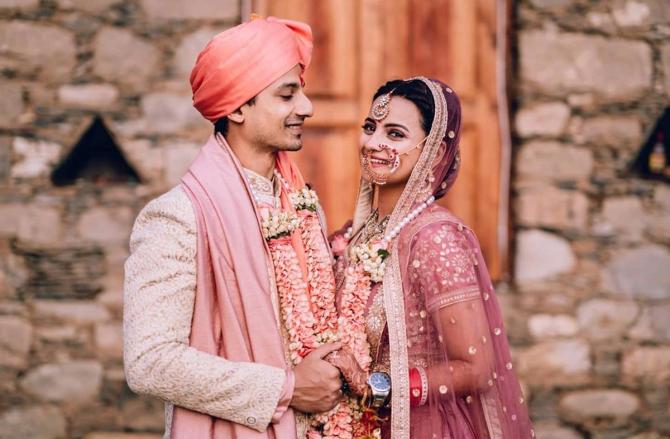 'You'd ask what's love in times of coronavirus like?'
'In the words of Gabriel Garcia Marquez, "It was time when they both loved each other best, without hurry or excess, when both were most conscious of and grateful for their incredible victories over adversity. Life would still present them with other moral trials, of course, but that no longer mattered".'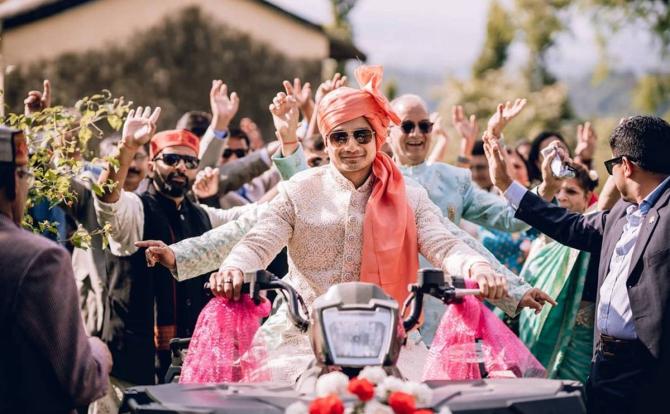 'When I am taking life with my partner @vandanajoshi to the next adventurous path, I make sure I choose the right kind of ride.'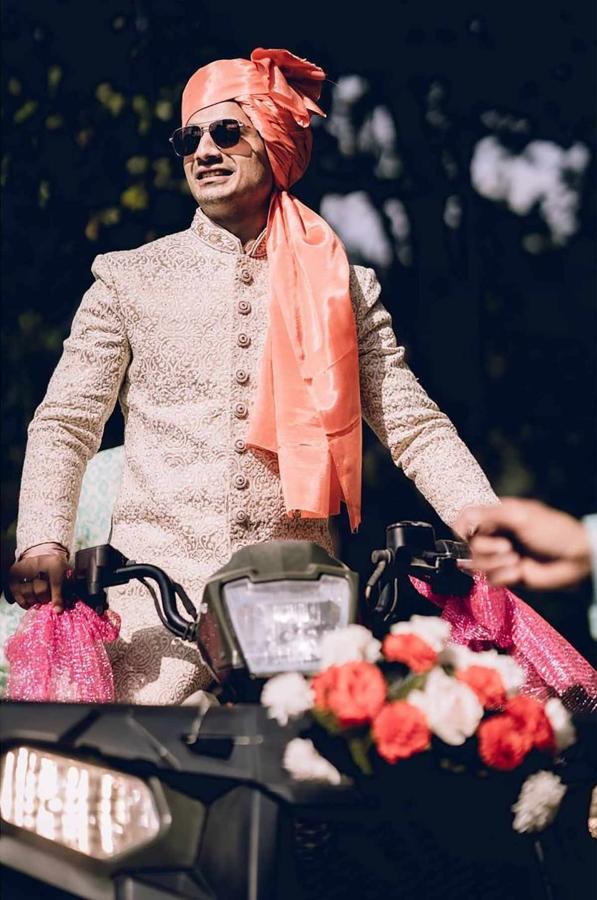 The bridegroom arrives on a bike for his wedding.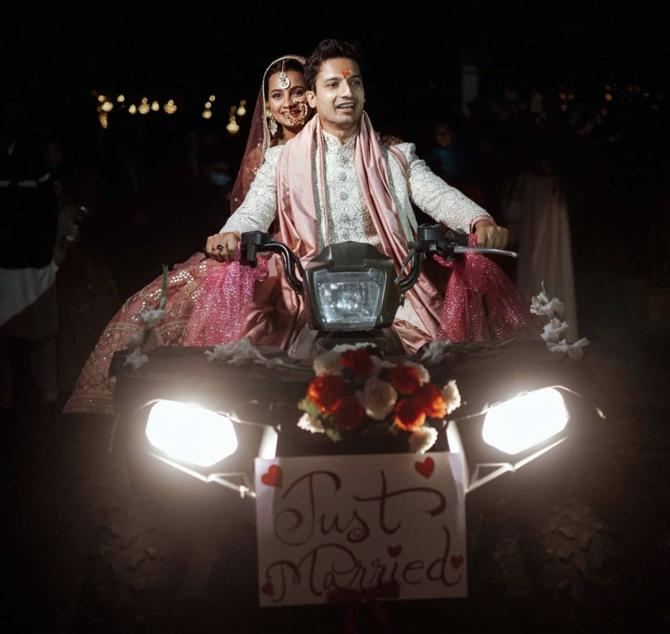 And the newly weds rode back on it as well.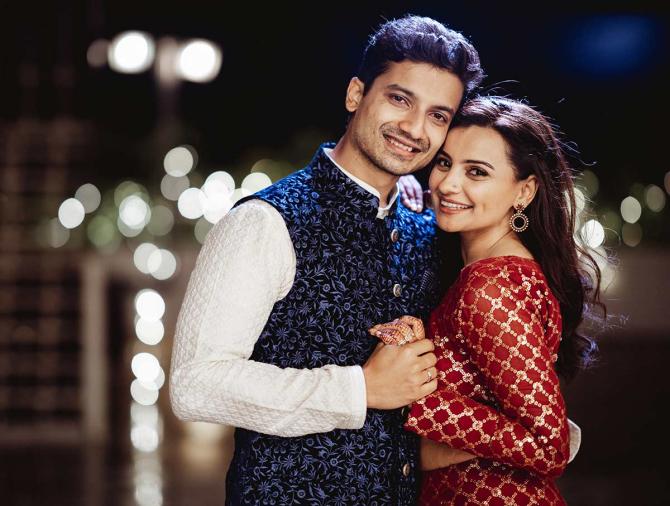 V&P.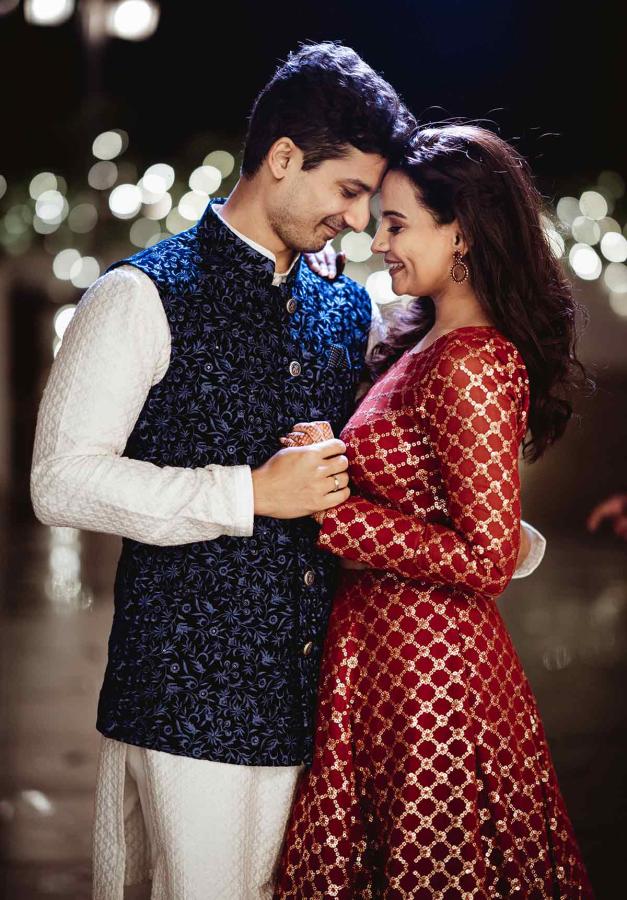 Priyanshu will be seen next in Rashmi Rocket, where he plays Taapsee Pannu's love interest.
Photographs: Kind courtesy Priyanshu Painyuli/Instagram