'Indian universities have helped to free us from the society that usually binds young people.'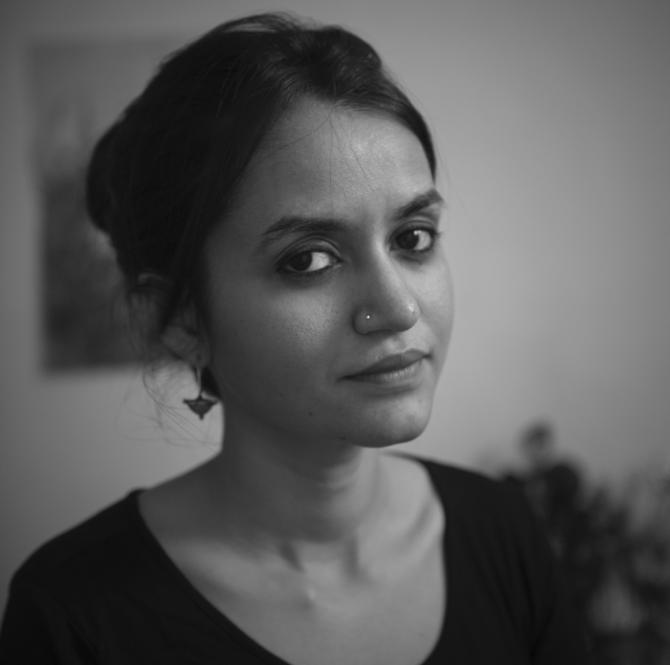 Payal Kapadia's experimental film A Night of Knowing Nothing won the L'Oeil d'Or or the Best Documentary award at the Cannes Film Festival.
It was among 27 films selected across all the sections at the festival.
A graduate of the Film and Television Institute of India, Pune, this was Kapadia's second official visit to Cannes, her short film Afternoon Clouds played at the festival in 2017.
With a found footage feel, shot in grainy black and white, A Night of Knowing Nothing opens with a statement.
'Inside a cupboard in Room S18 of a hostel in the Film and Television Institute of India, a box was found with several assorted items -- newspapers cuttings, dried flowers and memory cards.
'Amongst them were letters written by a student of the film school only named by the initial 'L'.'
L's letters to her boyfriend, read by the stage actress Bhumisuta Das, has a moody feel to it, a sense of love and life on the FTII campus.
While the letters start with the mundane life and sometimes question why the relationship between the two ended, the film transitions to student protests -- the 2015 strike against actor Gajendra Chauhan's appointment as FTII chairman. And the film also moves to other student protests in India.
"As a student and as a film-maker, the more one learns, the more one realises how little we know," Payal Kapadia tells Rediff.com long-time Senior Contributor Aseem Chhabra in an e-mail conversation.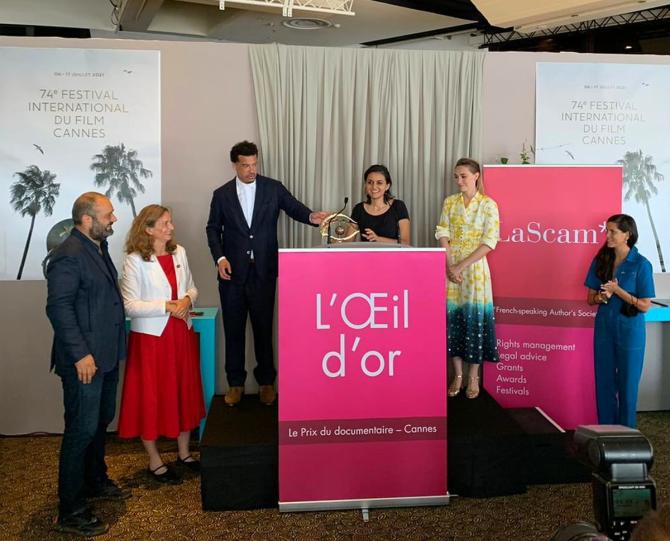 Can you explain the process of making this film? Are the letters real or were they created as part of fiction?
Why were some letters in Hindi and others in Bengali?
And how did you think of juxtaposing the letters with the political protests at FTII and later at other university campuses?
We had a lot of footage.
We had been shooting for many years and some footage was given to us by our friends.
Later, we got more footage from online archives.
After a while, even the footage we shot so long ago began to feel like 'found footage'.
So I would say this is a 'found footage' film.
We used the device of a fictional character to write letters to connect all these different footage.
As she is a Bengali girl in Pune, she has to write in Hindi while communicating with her boyfriend, who doesn't speak the language.
When she does not need to communicate with him, she writes for herself and speaks in her mother tongue, Bangla.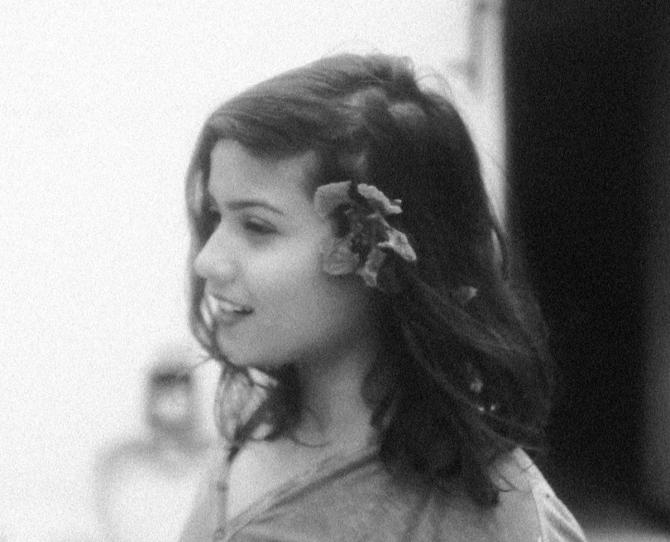 How do you define your film? Is it just a documentary -- a documentation of student protests or is it blended as well, as a love letter to FTII and your memories of being a student there?
It is a hybrid film using fiction and non-fiction elements.
It is definitely a love letter to public universities and what they stand for -- a place where ideally people of all strata of society can be together and enjoy freedom, both intellectual and physical.
Was all the footage from the same time period? The colour footage of Madhubala's birthday seems to be from another time period.
Yes, as I said, there was a lot of mix of footage.
Some old home movie footage were kindly given to us by Sumesh Sharma. They were shot by his grandfather.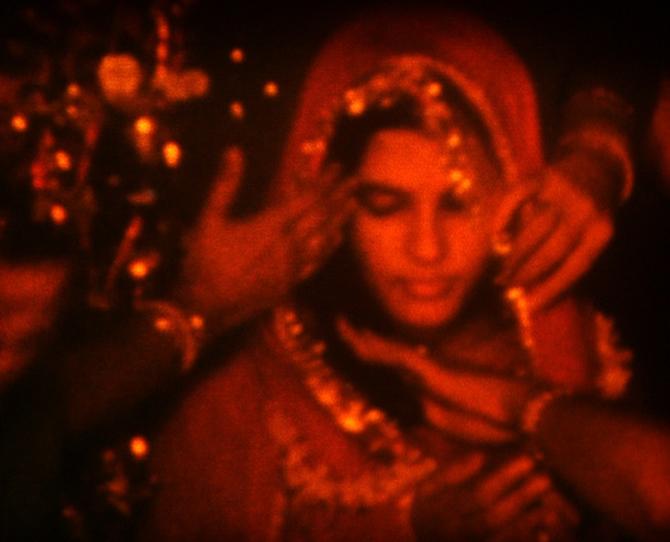 What were your best and worst memories of being a student at FTII?
FTII gave me a new family -- a family of friends. Friends who taught me a lot... through discussions and arguments or through the sharing of each other's works.
It also exposed me to different kinds of experimental cinema, which finally helped me develop my own practice.
The worst I guess was the fact that by the time we left, the fees had risen quite a lot and continues to rise every year.
This would further alienate a certain strata of society from accessing film education.
I was a student at JNU and those years made me who I am today. Do you feel that about FTII?
I agree with you. FTII made me the person and film-maker I am today.
I think it's true for all of us who studied at public universities.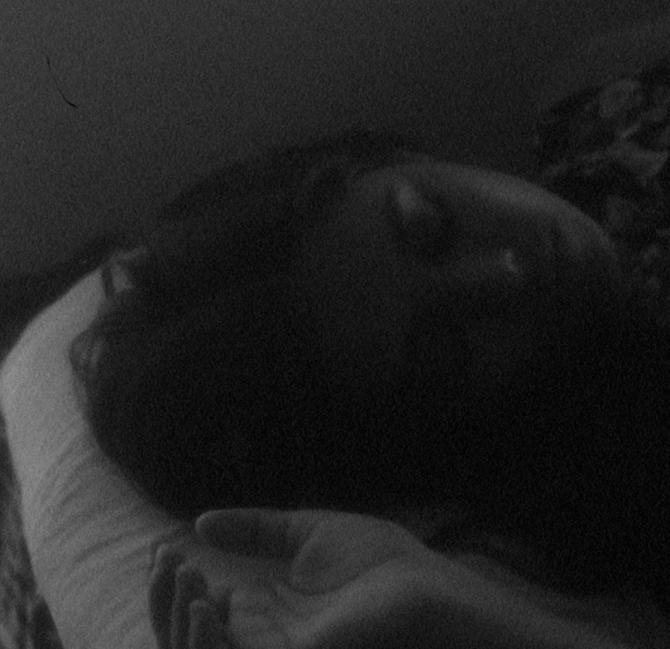 What happens to students during the years they spend in college? How do you describe the emotional bonding when they are away from their real families?
Living together, spending each day together, learning together, eating together... all these things help us to break away our inhibitions and conditioning from our families.
This new environment and new bonds help create ideas that challenge the old.
Indian universities have this quality and I think they help free us from the society that usually binds young people.
You open the film with students dancing in total abandon. Are those students politically committed or are they lost in the night of knowing nothing? What is the thought behind the title you choose for the film?
I don't believe students at all times are politically motivated and they don't have to be.
Sometimes something provokes a response from you, (while) other times you are lost in your world of fun and total abandon.
Isn't that what being young means?
The title comes from a long period of darkness when nothing is clear and even one's feelings and thoughts are full of confusion.
As a student and as a film-maker, the more one learns, the more one realises how little we know.
Feature Presentation: Rajesh Alva/Rediff.com