'I am concentrating on working in Hollywood, but if the right opportunity from the Indian film industry comes, I will be open to working there.'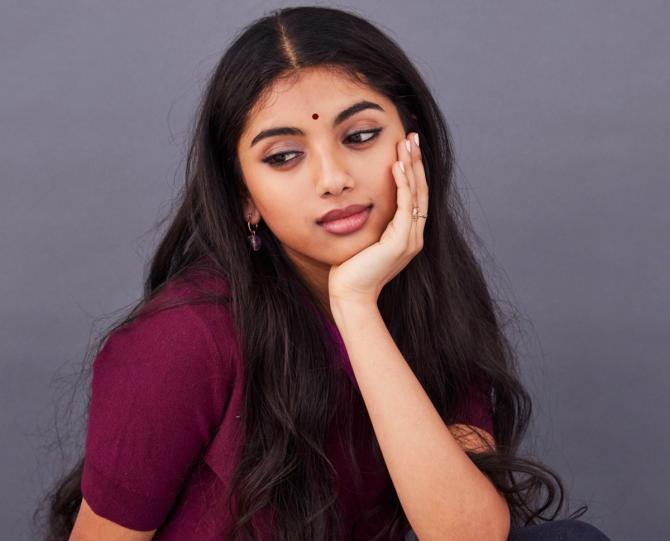 Avantika Vandanapu is the 16-year-old star of Disney's Spin, premiering August 15 on Disney+ Hotstar.
The film follows an Indian American teen, played by Avantika, who discovers the unique world of the DJ culture and creates mixes that blend her Indian heritage. Abhay Deol plays her father.
Avantika has acted in several Telugu and Tamil films and is also an accomplished Indian classical dancer.
Avantika, who currently lives in Los Angeles with her parents, tells Rediff.com US Contributor Abhijit Masih, "To have Spin, the first film with a South Asian lead, release on such a monumental day, is the icing on the cake!"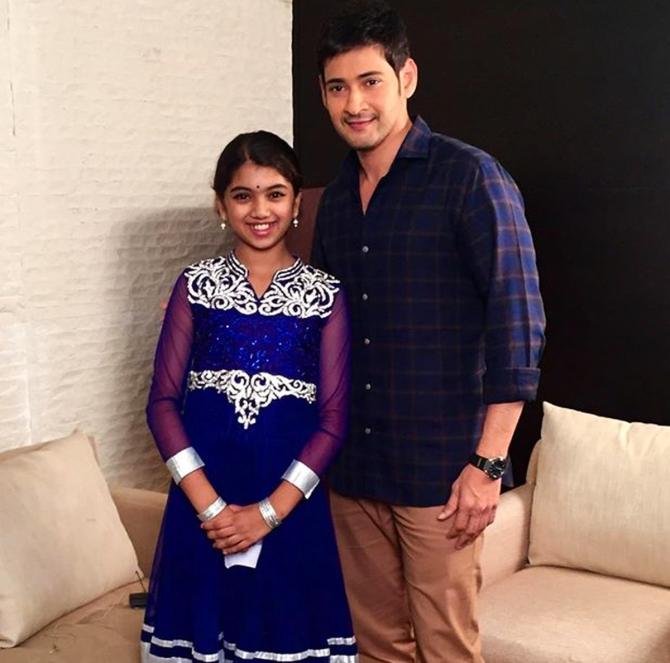 Where are you originally from in India and when did your family move to the US?
My parents moved to America from Hyderabad, a little over 20 years ago.
They have travelled all over the world for me since then.
My dad is a software engineer; even though he has a STEM (Science Technology Engineering and Mathematics) background, he supports me in my artistic endeavours.
My mom is an accountant and a real estate agent. She quit her office job to travel with me and help me pursue my passion.
You have worked in Telugu films. Any unforgettable moments while filming in Hyderabad?
In Brahmotsavam, I had a scene where I rode into the frame on a massive horse and I had to hop down.
I was frightened and didn't know how to mount a horse properly.
Mahesh Babu sir was nice enough to teach me how to climb onto a horse, how to hold it properly, and how to jump off carefully.
On the first take, he lifted me onto the horse and made sure that I was safe throughout the scene.
It was such a considerate gesture. That sort of kindness sticks with you for a long time.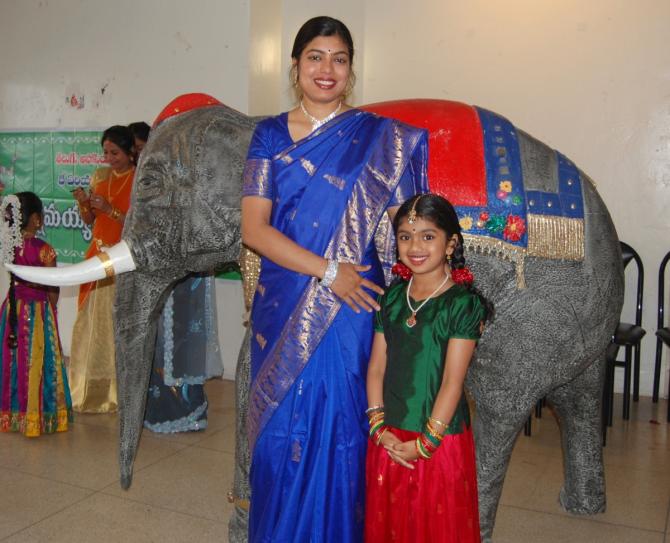 You have learned Indian classical dance from when you were a child. How has it helped in your professional journey?
My training in Indian classical dance has helped me adapt to rigorous schedules and provided me with the discipline to pursue a career in such a competitive industry.
From a young age, Kuchipudi and Kathak training also ingrained in me the relationship between movement and expression.
That has been very useful in my acting journey so far.
How was the experience working on Spin, a Disney film, after having worked in South Indian films?
It was extremely interesting. Both industries differ in so many aspects -- from content to schedules to the filming styles.
Growing up in Tollywood, I struggled to manage education and acting, as I was not provided with time to study on set.
I was performing in multiple films and worked for extensive hours.
This rigorous experience helped me adapt and manage better in the American film industry.
So even though Spin was my first film as a lead, I was able to perform under pressure.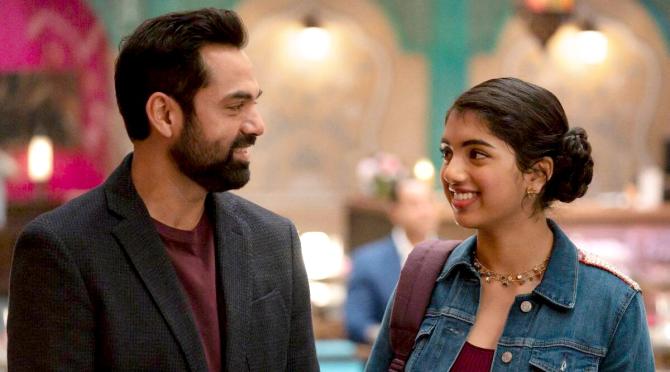 How was the experience of working with Abhay Deol and Manjari Makijany, the director of Spin?
Working with them was so surreal.
I had such a lovely cast and crew on this film, who continuously encouraged and supported me.
I am so glad that I got to work with every single one of them.
How excited or nervous are you about the release of the film on India's Independence Day?
I am so excited!
I can't wait to see the response of the audience.
To have Spin, the first film with a South Asian lead, release on such a monumental day, is the icing on the cake!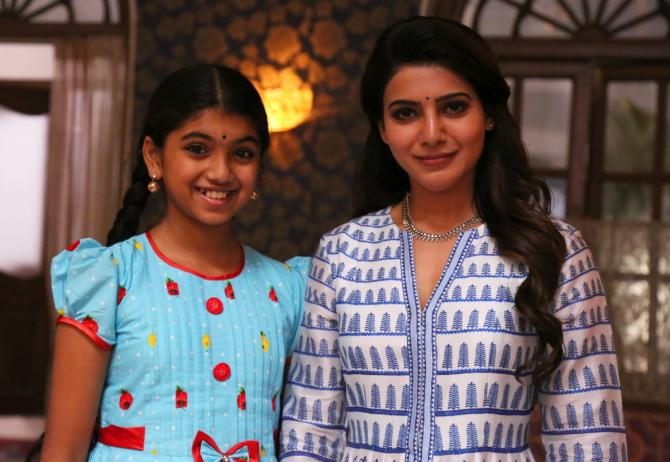 Are you going to concentrate on working in Hollywood or will you be open to offers from the Indian film industry as well?
I am concentrating on working in Hollywood but if the right opportunity from the Indian film industry comes, I will be open to working there.
You have your hands full with work and school. What do you like doing in your free time?
I love cooking food in my free time, especially Indian food.
My favourite dish that I make is just simple roti and vegetable curry.
I love to eat my mom's dosa and chutney.
I grew up watching Bollywood movies, especially classics like Kabhi Khushi Kabhie Gham and Jo Jeeta Wohi Sikandar, so I enjoy continuing that tradition even today.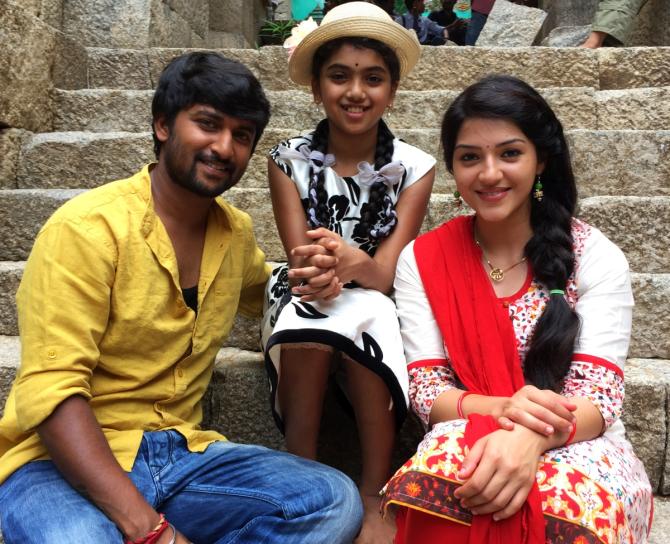 You spent almost three years in India. How was your experience living here? What are the major differences about living in India versus in the US?
My experience living in India was amazing.
It was so different from my upbringing in America, my life experiences and perspectives really diversified.
I miss being able to take auto rickshaws everywhere, going to a nearby kirana store and eating pav bhaji, custard apples, and spending time with my extended family.
You will be seen in Senior Year next with Rebel Wilson. Tell us about it.
I just wrapped the filming on Senior Year.
I play a cheerleader alongside Rebel Wilson on the Netflix movie and she is a super different character from Rhea in Spin.
Senior Year is an important film to me because it portrays a member of the South Asian community in a role that is outside of the stereotypical STEM character.
While that identity and its representation are important, it is equally important for young girls to see women who look like them, in different areas and careers.
Feature Presentation: Rajesh Alva/Rediff.com