'I don't trust these days.
'Like now, everyone likes Mimi and my phone is constantly ringing.'
'But tomorrow if I make a flop, the opposite will happen.'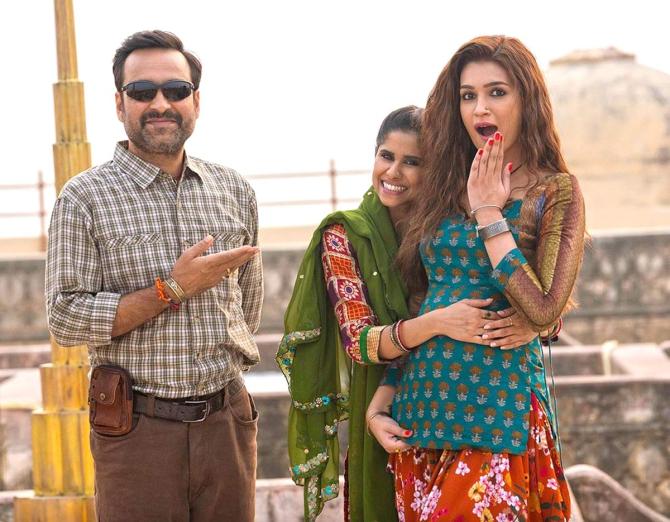 Mimi tells a brave story of an aspiring actress becoming a surrogate, and facing unexpected shocks and emotions in her life.
And while it has got good reviews, it's probably not as exciting as the life of its director Laxman Utekar.
Utekar, who hails from a village in the Raigad district of Maharashtra, lived a tough life -- even as he calls it "mazedaar" -- before he became a cinematographer in films like Dear Zindagi, English Vinglish and Hindi Medium.
His first job was, in fact, selling vada pao in Shivaji Park, north central Mumbai.
"I can make very good vada pao by the way!" he says with a laugh.
"Those days, I would make vada pao with all my heart, and people loved them. Now, I make films with all my heart, and people love this too," he tells Ronjita Kulkarni/Rediff.com.
What made you make a film like Mimi?
We had the rights to the Marathi film Mala Aai Vhhaychy!, which released in 2012.
Dinu (Dinesh Vijan, producer) told me about this idea, and I had watched the film.
I was in love with the emotions of the film.
But that film was emotionally too heavy, so we decided to approach the story differently and add some humour.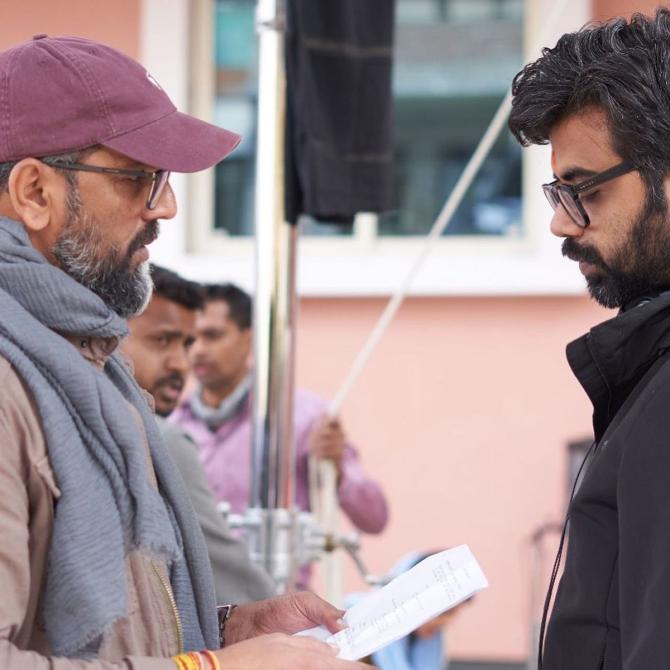 Was Kriti Sanon an obvious choice since you had directed her in Luka Chuppi before?
After Luka Chuppi, we had a good bonding.
I knew her depth and how talented she was.
For this character, I need someone I was comfortable to work with because it needed a very edgy performance.
The entire film is like that. Even if it had gone a millimetre off, the film would have been very cliché.
Kriti is talented, she has depth, she is hard working. So from the moment Rohan (Shankar, co-writer) and I started working on the film, we had imagined that she and Pankaj Tripathi would be doing it.
Mimi has a very solid message at the end about the large number of children in orphanages. How close is this subject to your heart?
When we were deciding the climax of the film, we came to know that there are so many orphans in that world that if they were a country, their population would be the ninth largest.
There is surrogacy, IVF, and so many things, but at the same time, there are so many orphans magar unhe koi haath nahin de rahe hai (no one is helping them).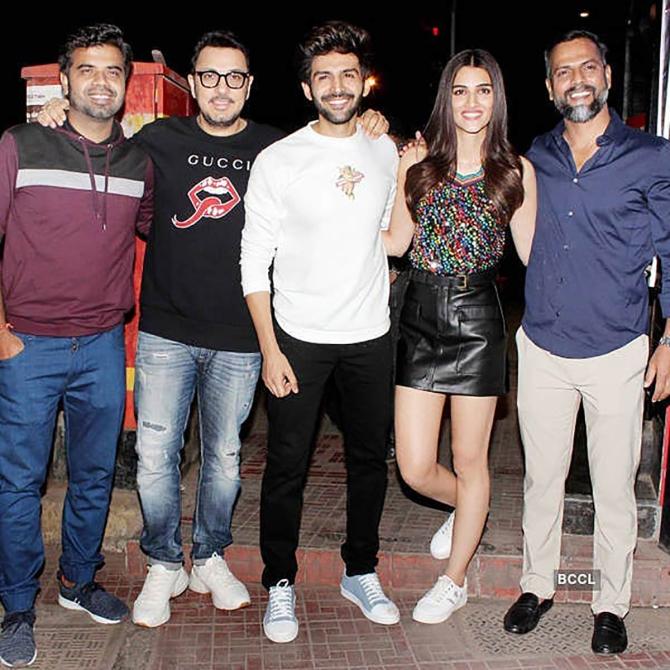 Mimi takes an anti-abortion stance too. In fact, the film packs in quite a few social messages.
Yes. Like Kriti says, bachcha pet mein bhi zinda hota hai. He eats, moves around and even listens to us. And that's the truth. Kriti has delivered those lines so well.
But that's not all.
There is a small montage in Shama's house when Kriti is getting ready in front of the mirror. She is putting on lipstick.
Then Shama throws a burkha at her and says, 'Ready ho ja.'
It's a small gesture, but if you look at it closely, that's what happens, right?
The girls, who wear burkhas, unke makeup burkhe ke andar hi hai (their makeup is under the burkha). That's the reality.
So there are a lot of such small messages jo haste haste nikal jaate hai (slip by without making much noise).
Children seem to be a recurring topic in your films, from your first Marathi film Tapaal (which looks at the friendship between a childless couple and a child) and now, Mimi. Why is this so important for you?
I think my own journey has been like that.
I was four years old when I had to leave my parents and my village and come to Mumbai to live with my uncle.
So I have gone through these fragile emotions myself.
I don't find it difficult to express these emotions because I have lived them.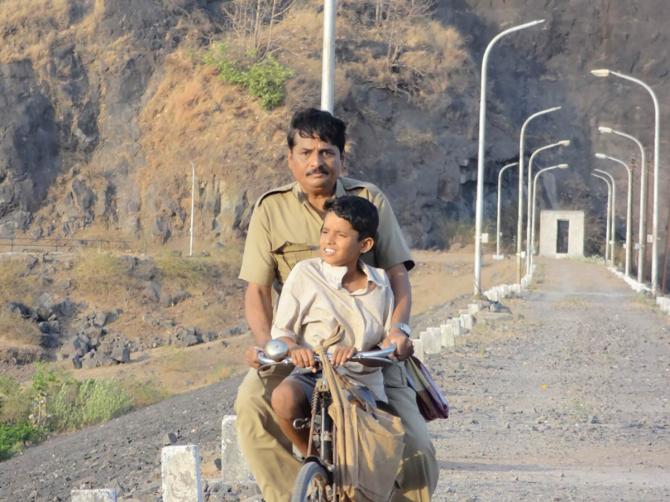 You had a rough start in life.
It has been an interesting journey.
I used to sell vada pao.
One day, the BMC confiscated my cart. I had become quite bored of selling vada pao, so I was like, acha hua.
I saw an ad in the newspaper where they needed a sweeper in an editing studio in Mahim (north west Mumbai). So I went there, and got the job.
I started loving that studio life, the editing, the camera crew, the food...
Slowly, I became a camera attendant, than a chief camera attendant, assistant cameraman, then cameraman...
I didn't have any film education nor did I go to college. My life has been my biggest education for me.
I have also earned money through Ganesh visarjan. Paisewale log aate the aur paani mein nahin jaate the (rich people would come and would not want to go into the water), so they would give me money to do their Ganesh visarjan.
But I enjoyed all those days.
Those days, I would make vada pao with all my heart, and people loved them. Now, I make films with all my heart, and people love this too.
If you do anything dil se, the result will definitely come out well.
Sirf padaee dil se nahin kiya kyunki mann nahin lagta tha (laughs). Besides studies, I did everything with full shiddat.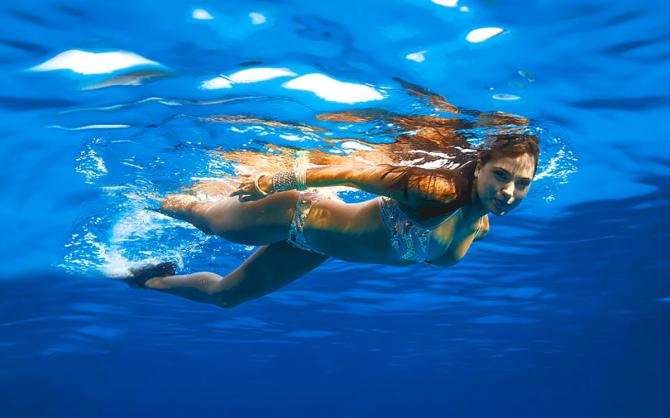 How did you get your first film as a cinematographer?
When I was working at the editing studio, they did not have camera attendants.
The chief cameraman used to crib a lot, so the owner Ashish Jain said, 'Arre, yeh betha hai, isko leke ja (he is sitting here, take him), referring to me.
That was my first day at a shoot.
During the break, I saw the buffet table. So many dishes, chicken, sweets, cold drinks...I felt this was great and I should continue doing this.
I started going for shoots as a camera attendant.
Once I directed a promo for Anthony D'Souza, who later directed Blue. He gave me my first break to shoot a music video in Rajasthan.
Subhash Ghai saw that music video and called me to shoot a Mukta Arts film called Khanna And Iyer. I shot that as a DOP (Director Of Photography).
Immediately after that, Tony was directing Blue, so he called me to shoot that.
Blue was a big opportunity for me. It was a big film with Akshay Kumar, Sanjay Dutt, Lara Dutt and Zayed Khan.
I worked hard on it.
Baat alag hai ki Blue ka faayda sirf mujhe hua, aur kisi ko nahin (Only I benefited from Blue). (lLaughs)
Baaki saare Blue ke samunder mein doob gaye aur mein terta hua aa gaya (Blue drowned everyone, I was the only one who managed to swim to the shore) (laughs).
People thought that a firang had shot Blue. But when they saw my name in the credits, they would be like, yeh kaun Ghati aadmi hai, yaar? (laughs).
After that, I got to shoot good films like English Vinglish, Dear Zindagi, Hindi Medium, 102 Not Out...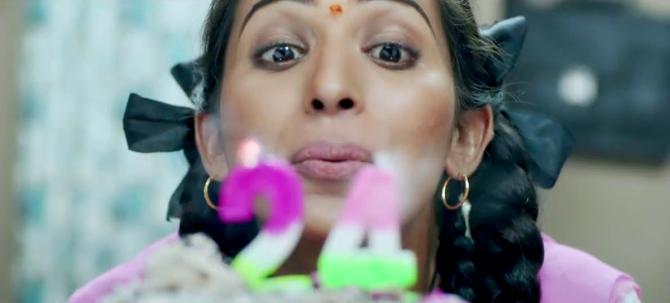 What made you turn director?
I was doing cinematography with passion, but at one point, I realised that I was done with it.
I felt I have to do something else.
I realised I could tell a story well too, so I started directing.
My first film was Tapaal, a Marathi film.
I did it because Marathi was my mother tongue and the film was based in my village, so I knew the language, the culture, the flavour of the film...
I have lived that life, so it was very easy to express myself in the film.
People liked the film and it won awards.
After that, I directed Lalbaugchi Rani.
Were you inspired to make that film since you used to do Ganpati visarjan?
No, no. When people say that such experiences give them inspiration, they are lying!
Jab aapka pet khali ho, aur aap use bharne ki koshish karte ho shiddat se (When your stomach is empty, you focus on filling it), and you concentrate on only that. You don't get inspiration to do anything else.
Jab pet bhar gaya, vada pao kha liya, paani pi liya (When your stomach is full after vada pao and water), then you are satisfied.
Was it tough getting a producer for your first Bollywood film, Luka Chuppi?
Making Marathi films is very easy for me. The performers are good, budgets are small.
But yes, to make a Bollywood film is not easy.
We had the script ready but...
I'll tell you what the problem was: Rohan, who wrote the film, is a Maharashtrian like me, and we were working on a North Indian script.
Luka Chuppi has the typical Mathura flavour.
So when we would show the script to people, they would ask, 'Kar payenge?'
So Rohan and I thought that one of us would have to change their names. That's why Rohan changed his name from Rohan Gughe to Rohan Shankar.
Rohan Shankar is confusing, you cannot make out if he is Marathi or South Indian.
But when we went to Dinu (Dinesh Vijan), he had no issues.
I had done Hindi Medium for him before.
He loved the story, and said go ahead.
As a director, it's not difficult (to base a film on a place where he is not from). Like when James Cameron made Avatar, he didn't actually go... (to Pandora) (laughs).
It's the film-maker's imagination.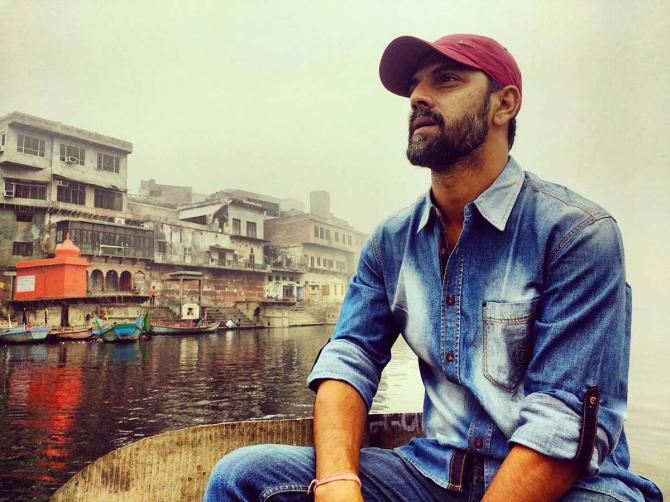 Do you take inspiration from your own life while writing stories?
Yes. When I was small, I would visit my parents in my village during my school holidays.
I would sit outside my house and look at the planes flying. They would look very small because they would fly high due to the mountains.
I would ask my mother, 'agar koi plane mein susu karta hai, toh neeche girega kya? (if you want to urinate in a plane, will it fall down?)
At the end of Mimi, the child asks that question.
In fact, the first time I ever sat in a plane, I carried a polythene bag with me! (laughs)
In Lalbaugchi Rani, there's a character who roams around the whole day, and keeps asking people the time.
That's from my life.
There was a time in my life when I didn't have a job for three months.
I didn't want to tell my family at home that I didn't have a job, so I would take my tiffin everyday and eat it at Chowpatty (south Mumbai).
I would spend the whole day there.
But the thing about just sitting there is that after some time, you feel 'arrey bahut time ho gaya.' So I would ask someone, 'Time kya hua?', and they would say, 'Do baj gaye (it's 2).
Then I would walk or sit around and after I felt I sat for a long time, I would ask someone again, 'Time kya hua?'
And he would say, 'It's 2:30.' (laughs)
So then I would sit for a long time again and then ask someone the time, and he would say, 'It's 3.'
I would wonder yeh time kyun nahin jaa raha hai? (why isn't time passing?)
That was a very funny time in my life.
I would leave home every morning and come back in the evening as if I had worked really hard the whole day.
When you look back at life, from those days to these, what's the one thought that goes on in your mind?
Those days were mazedaar (fun) and these days are also mazedaar.
The only difference is that I don't trust these days.
Like now, everyone likes Mimi and my phone is constantly ringing. But tomorrow if I make a flop, the opposite will happen.