Did you know Maneish Paul got more votes than Arnab Goswami!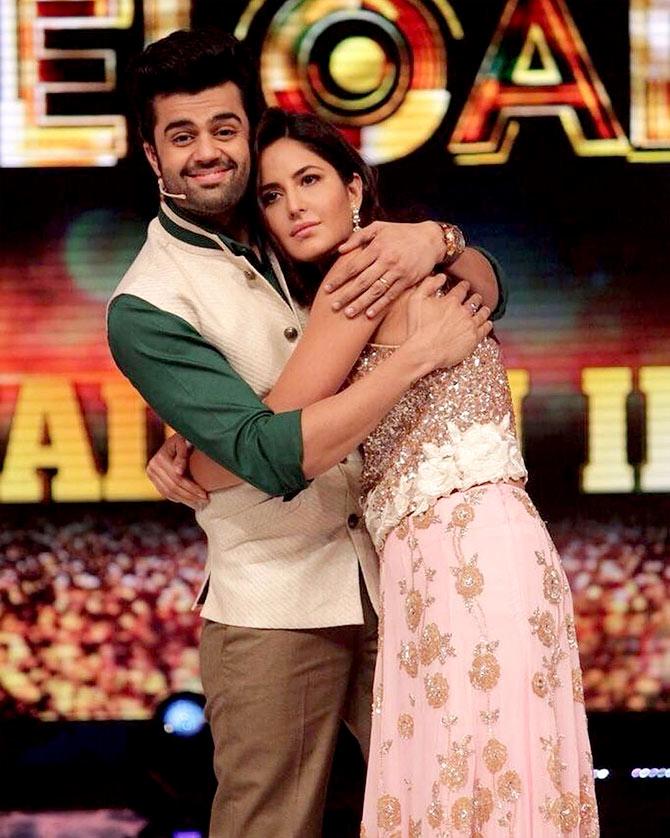 Did you know that Shikhar Dhawan is better at doing household chores than Katrina Kaif?
Or that Singham is the most feared cop in India?
Maniesh Paul got some interesting answers from India on his show Kya Bolti Public, airing currently on Flipkart Video.
"It's a game show where I ask five questions every day. Each question has two options, and the one with the most votes wins," Maniesh explains.
Of course, the question that he personally loved was: Who's a better host: Maniesh himself or Arnab Goswami?
"I can't forget that!" he says with a laugh. "I got 75 percent votes. Itne percent I never even got in Maths! So I was really happy!"
Then, on a more sombre note, he tells Ronjita Kulkarni/Rediff.com: "We're trying to find humour in these difficult times."
How are you keeping yourself busy during the lockdown?
I am keeping myself busy.
I'm shooting for this show on Flipkart, writing scripts...
I'm learning to play the piano.
I'm getting time to spend with my family which I never get otherwise because I'm always travelling.
I'm trying to make the most of this situation.
What shows/films are you watching?
I am binge-watching!
I just finished Black Mirror.
My favourite series is Breaking Bad.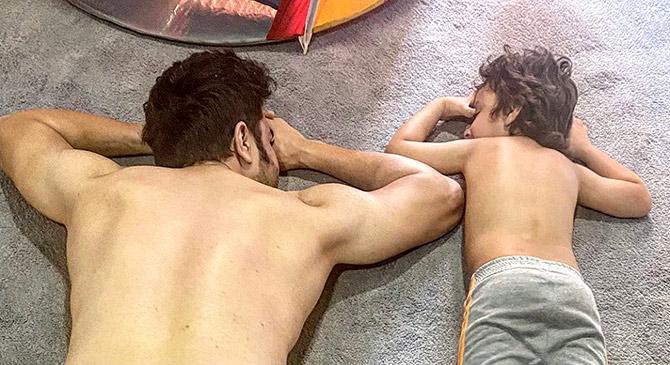 How are your kids keeping busy?
We are doing a lot of things with our kids (his son Yuvaan will be four in June; his daughter Saisha is nine).
My wife is a very hands-on parent.
She is not the type to give them an IPad to keep them busy for a while.
We've been playing a lot of Lego.
I travel a lot to the US, so I had remembered that I had got a lot of Lego sets. And they were just lying around, we hadn't even opened them yet.
During this lockdown, they have been a lot of help.
We have been reading a lot.
I play a superhero game with my son. He has a lot of superhero toys, so I've made a game for him.
My wife and I have made a castle out of cardboard. You know those cartons that we get. We are making a doll house from that.
What do you miss the most during these times?
I miss travelling.
I keep telling everyone that I'm waiting to walk the aisle.
This aisle is a different one -- it's the aisle in the airplane!
I go to different parts of the world and I'm really missing that.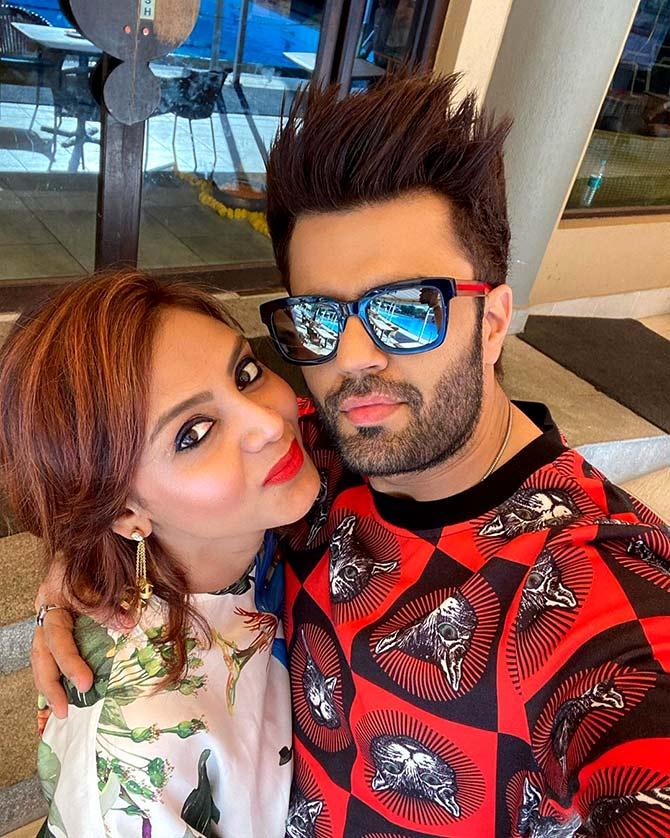 Are you worried about your career?
No, I'm not. I believe in destiny. Whatever is written will happen.
As far as my career is concerned, I'm going to work hard and focus on whatever I'm going to get.
Lockdown hai toh hai, nobody can change that.
I'm going with the flow.
I'm happy that even during the lockdown, I'm working on a show.
What would you like to do when the lockdown ends?
There are two things I will immediately do.
First, I will go to a temple and thank God.
After that, I really want to go to Delhi to meet my parents. Usually, either they fly down or I go there.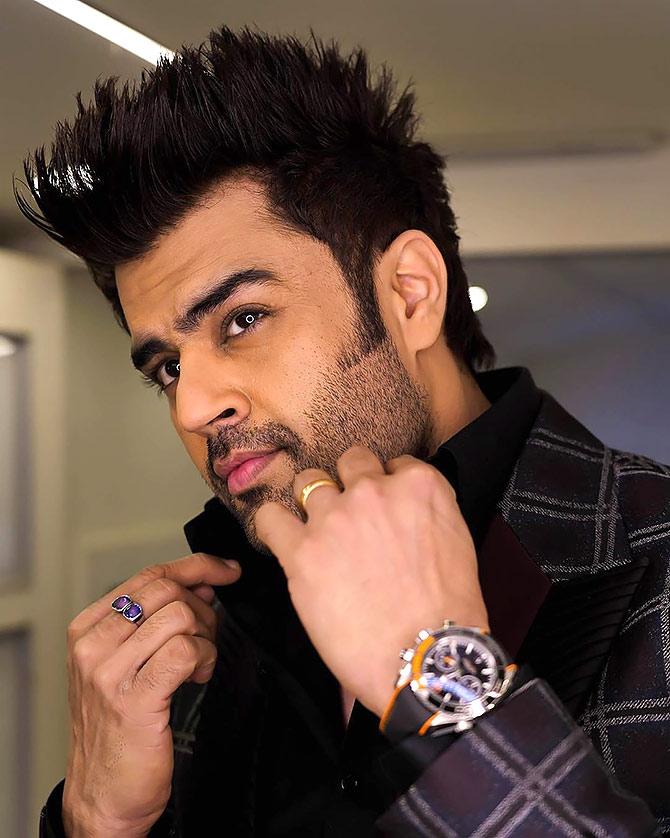 What projects were you working on before the lockdown?
Sa Re Ga Ma Pa Lil Champs was on air.
There were two-three films; I was supposed to meet the producers for the narration.
The narrations did happen on the phone now, but I don't know when the shoots will happen.