Love, memorable, throwback pix to celebrate Mother's Day.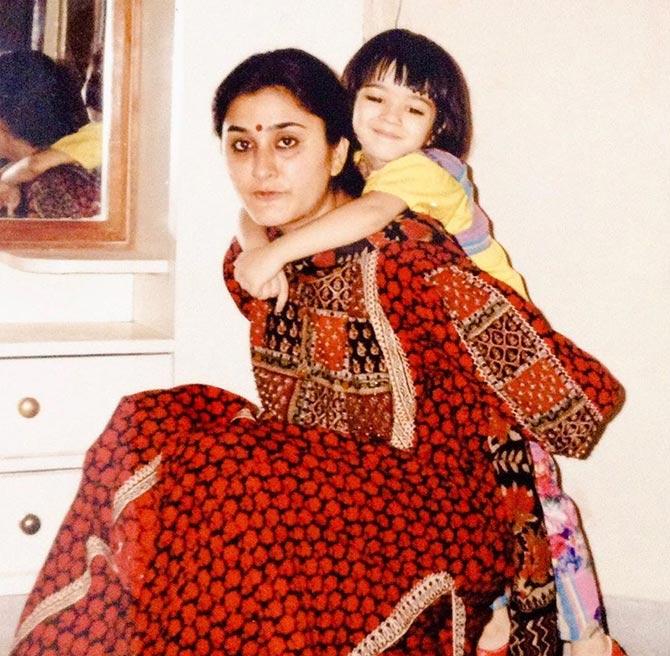 Kriti Sanon with mom Geeta Sanon.
'Happyy Mother's Day Mumma! Since you can't take me piggyback anymore, i just want you to know that your warm cuddles and your smile make my heart equally happy I love you!' Kriti notes.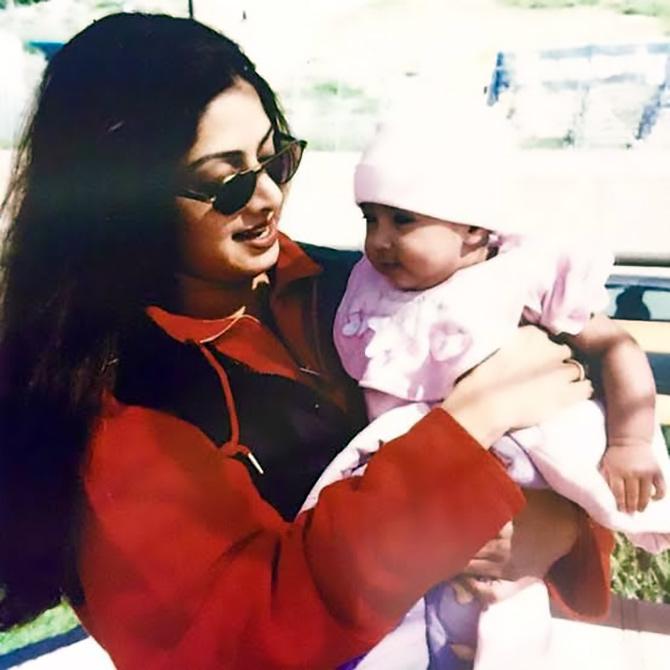 Janhvi Kapoor with her mom, the late movie legend Sridevi.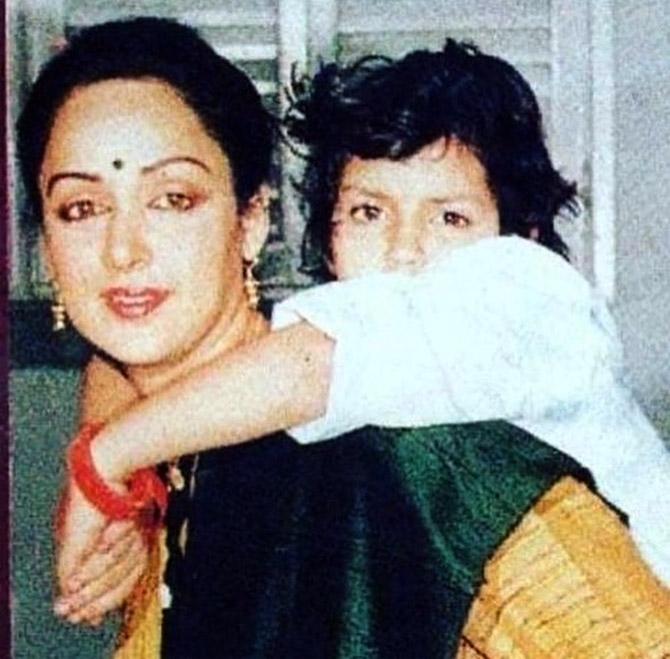 Esha Deol with her mother, movie legend Hema Malini.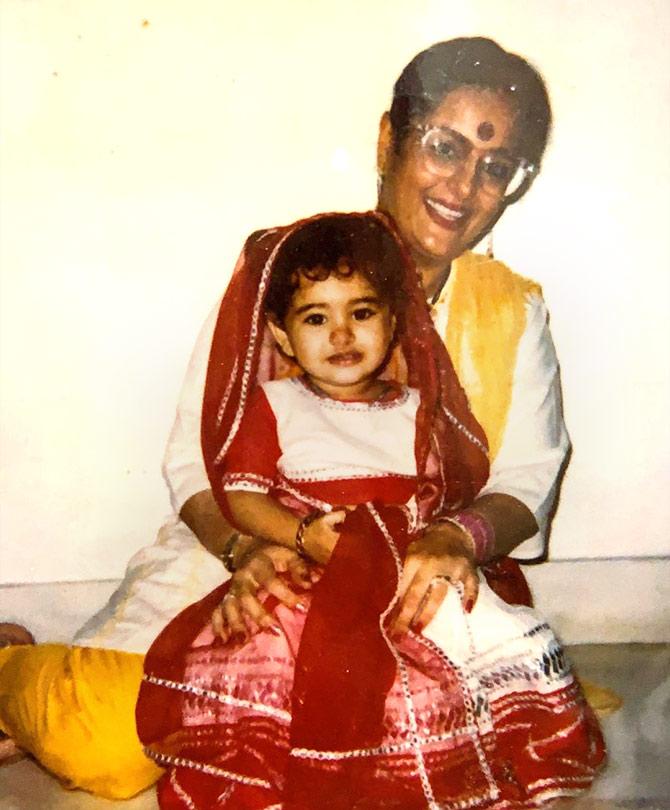 Sonakshi Sinha with mom Poonam Sinha.
'Happy Mothers Day to the strongest woman i know... everyday i find something like you in me, sometimes it freaks me out, but mostly i love it, I'll always be your little doll... love you Maa...' Sona writes.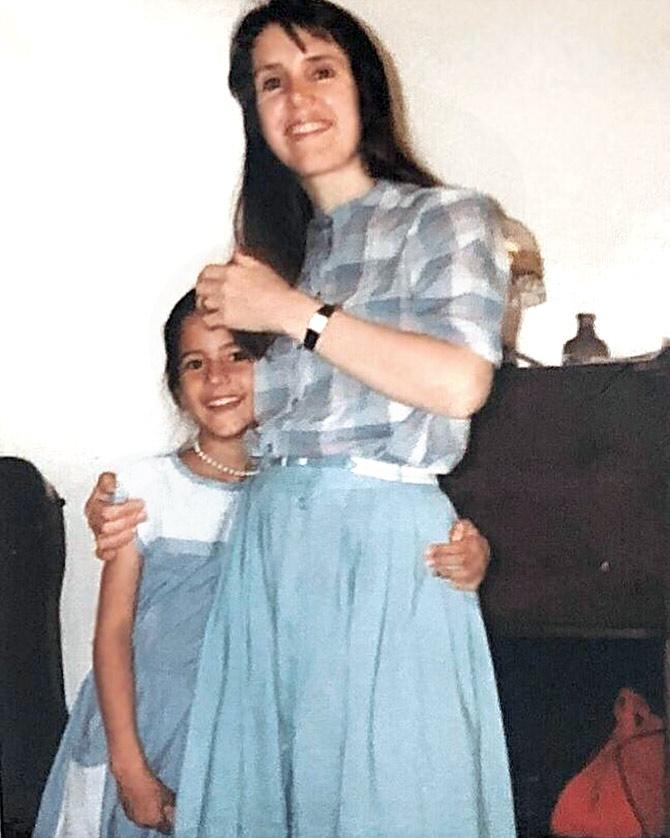 Katrina Kaif with her mama Suzanne Turquotte.
'My mama .... all I loved to do was hug and dance with my mom ... my strongest memory from Childhood is always hanging on to my moms waist'.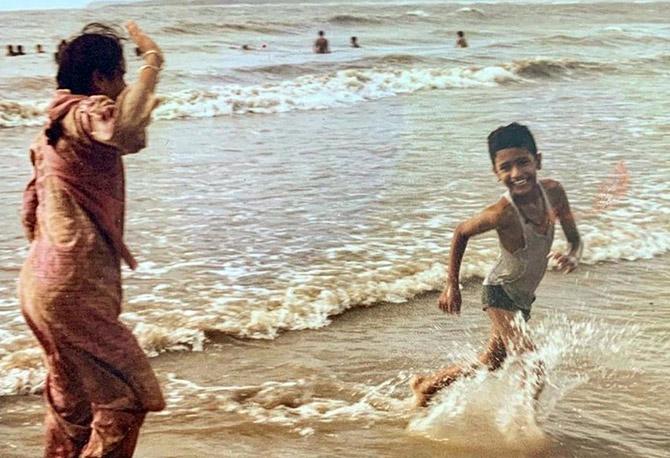 Lil' Vicky Kaushal giving his mother Veena Kaushal a hard time on the beach.
'Dodging them till date. Keep them coming Maa. Love you!', remembers Vicky.
Aditya Rao Hydari with mom Vidya Rao.
'Love you Amma. As a 5 year old child, I said to my mother that she is the luckiest person because 2 people love her mostest in the world -- her mother and her daughter... and that's true forever. #HappyMothersDay Amma and Ammamma'.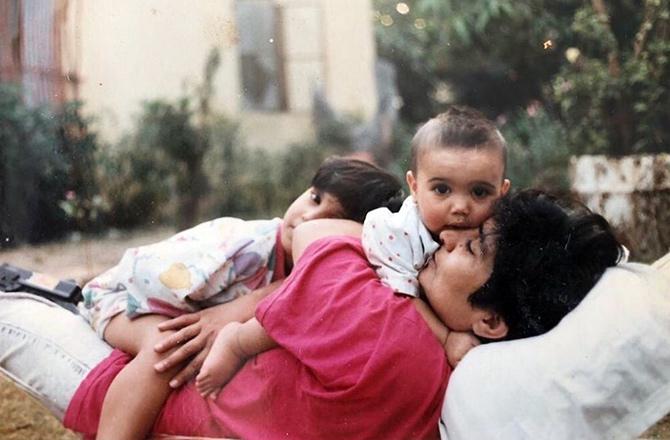 Bhumi Pednekar with mom Sumitra Pednekar and sister Samiksha.
'Happy Mother's Day Mumma. Our protector, nurturer, all in one handy man, teacher, best friend, role model, critique, shoulder to cry on, main source of happiness -- actually Super hero'.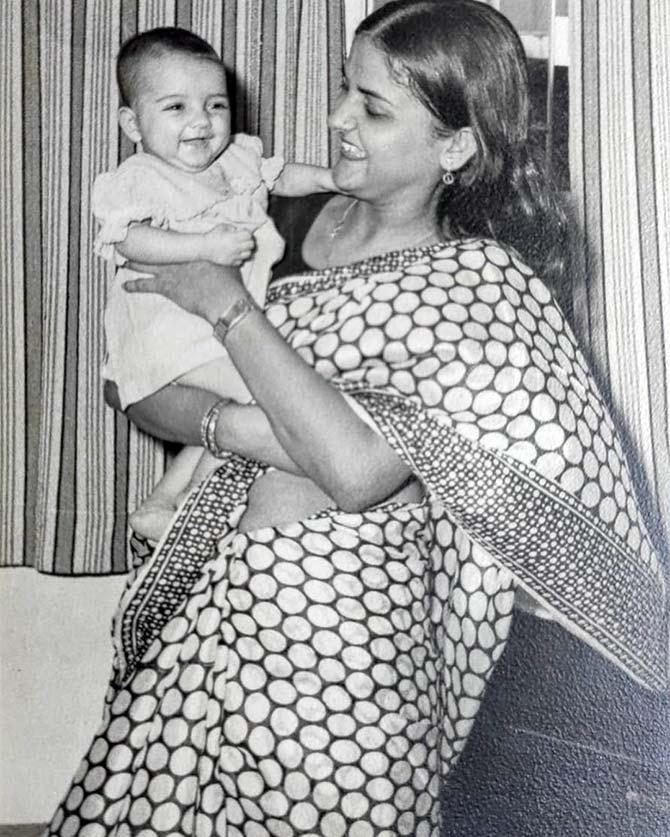 Shruti Seth with her mother.
'In the last 50 odd days I've realised how much I need to see you everyday.
'In all these years there has never been such a long period of not seeing you in spite of living next door to you. This has been the hardest part of the lockdown for me.
'You've always soothed my anxiety with your calm and positive words. Always assuaged my guilt with your blessings of abundance.
'And even now when I feel overwhelmed you somehow manage to make me see the brighter side of things.
'I really wish I could get a long embrace from you right now, but knowing you're healthy and you're safe is more important than that.
'Thanks mumma for everything that you are to all of us.
'We'd all be floundering and lost without you. You keep our family anchored. No one will ever love me like you do.
'And thank you for being such an amazing nani to Alina.
'Thank you for giving us both your infectious smile, your crinkly nose and the sharp chin. I love you Mom!
'Happy Mother's Day to all the mothers out there that keep the world from falling apart. I hope you all are safe and healthy. Thank you for everything that you do.'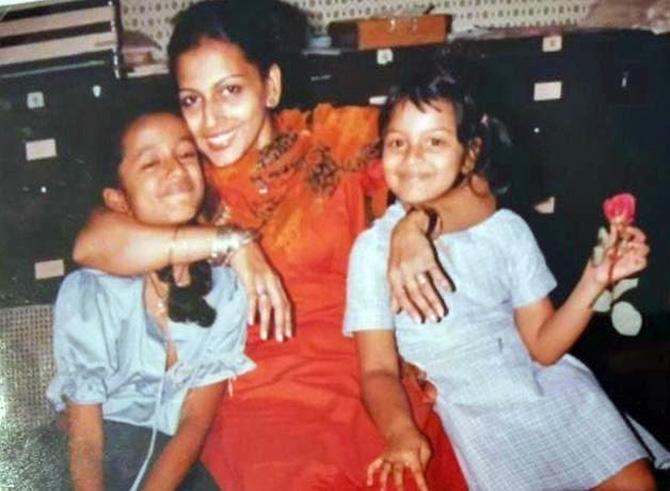 Namrata Shirodkar with sister Shilpa Shirodkar and mother Vanita Shirodkar
'Mother lessons.. when I think back ..the lessons my mother taught me .. she gave me my strength, empowered me to face the real world..
'She made me feel beautiful on a dark day.. taught me how to love.. showed me the importance of having a loving family.. gave me enough freedom to do the right things..
'Basically she showed me the way to be ME...
'Today I send her gratitude with immense love and respect for always being there for me and my sister..
'I try to be like you a little everyday n Give my kids the same love and strength and values u gave me..
'I miss u terribly and love u endlessly . happy Mother's Day maa .. Ur terribly terribly missed'.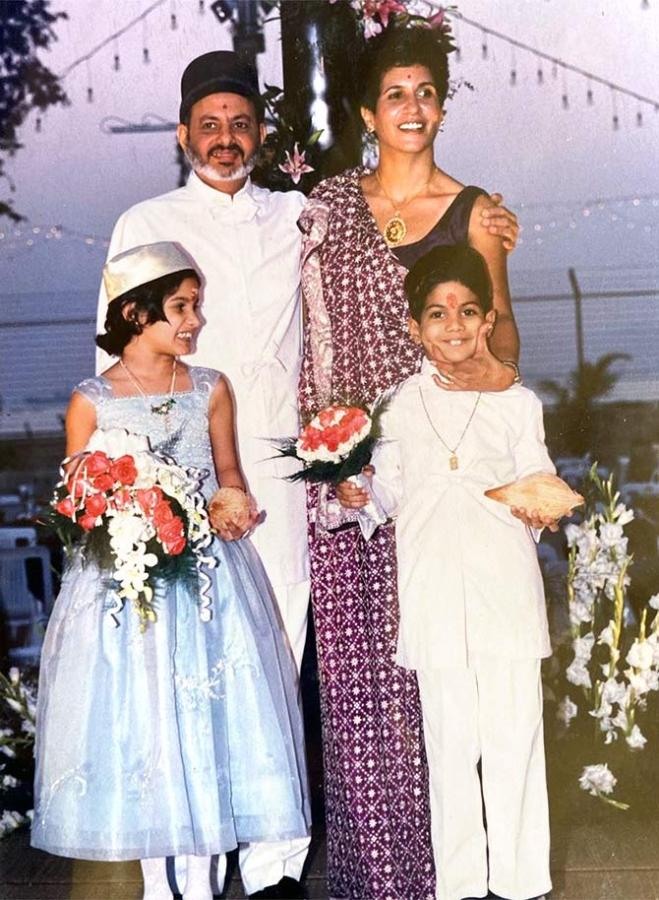 Amyra Dastur posts a pic of mom Delna, dad Gulzar, brother Jehangir, and writes: 'Happy Mother's Day gorgeous! I know you feel utterly blessed to have me as your daughter. God truly smiles upon you.
'Today is YOUR day so on a serious note I want to thank you for everything you taught me; Always sit in dad's car (you crashed two), no one can prove you're binge eating if you do it when everyone's asleep...
'The best way to learn gaalis is encouraging your road rage, there's no such thing as privacy and, of course, unintentionally embarrass your kids while they're young so they'll never feel embarrassed by others
'No, but seriously Thank you ma. Thank you for always counting to 3 before our well deserved spankings.
'Jeh and I won so many medals for running because you always gave us that head start. Most importantly, thank you for never locking the liquor cabinet.
'You allowed us (unknowingly) and a lot of our friends to make extremely stupid memories.
'Seriously though, thank you for being unconventional and different. We wouldn't be the people we are today if it wasn't for you (and dad, but mostly you 'cause dad isn't on Insta).
'Love you Ma. Looking forward to your annoyed face once your read this!'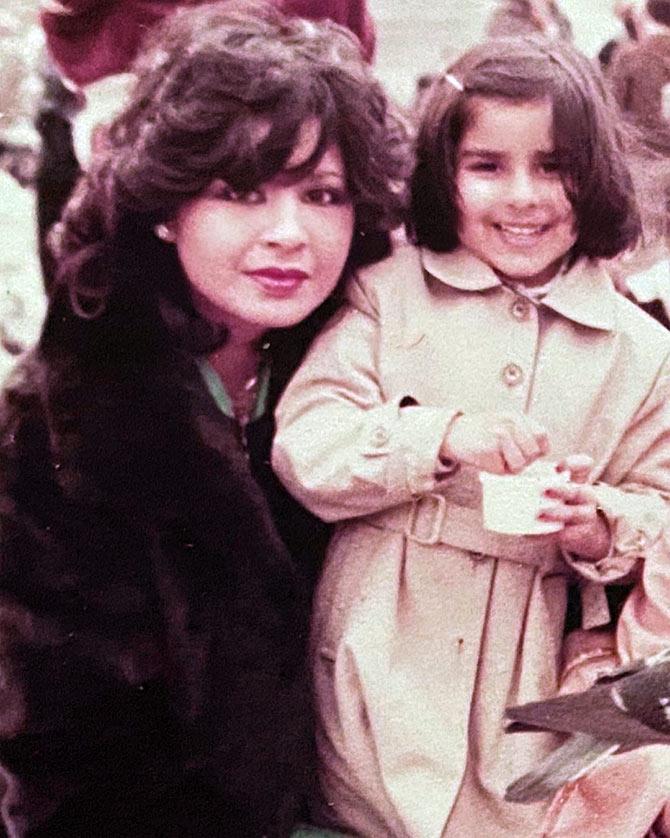 Sophie Choudry with mother Yasmin.
'Happy Mother's Day to my heart, my strength, my everything.. My supermum, the most incredible, inspiring woman ever!
'Thank you for always making me feel like nothing is impossible, showing me that's it's never to late to learn something new, for being my partner in every adventure & for always loving me so selflessly.
'Blessed to have you as my mother and pray you are in every lifetime!
'Hope I can always make you proud and be half the person you are! Love you tons'.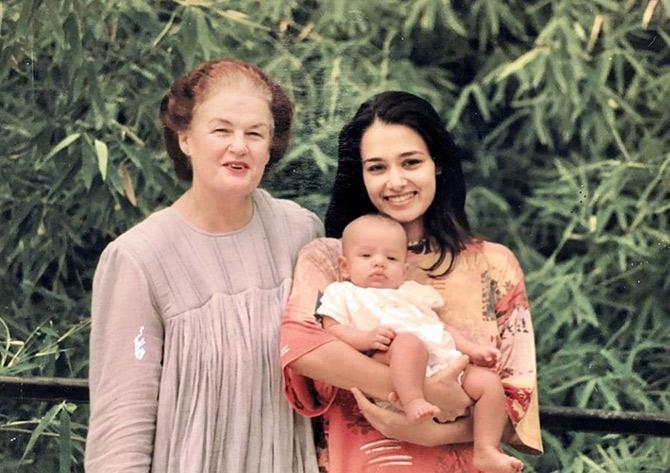 Akhil Akkineni with mum Amala Akkineni and his grandmother.
'Guess you'll always have me in your arms in some way or the other. Wouldn't have it any other way.
'Happy Mother's Day to you my dearest mother and to all you beautiful mothers in the world. We are nothing without you'.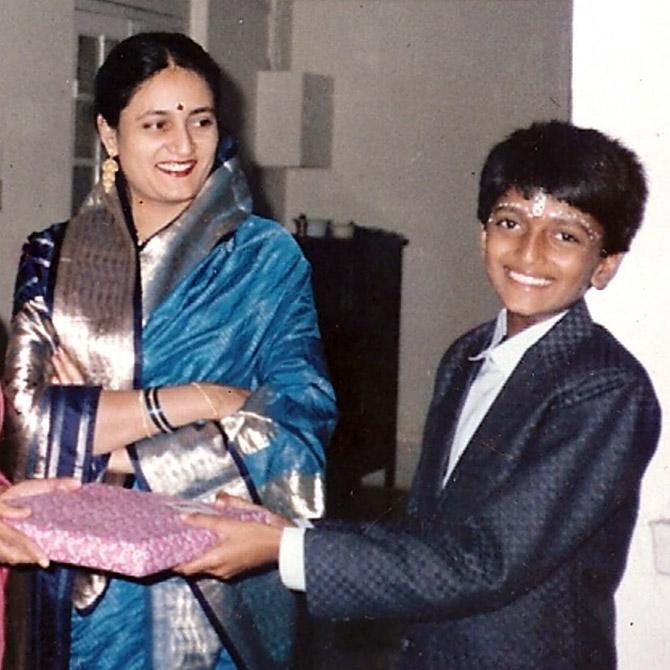 Ritiesh Deshmukh with mother Vaishali Deshmukh.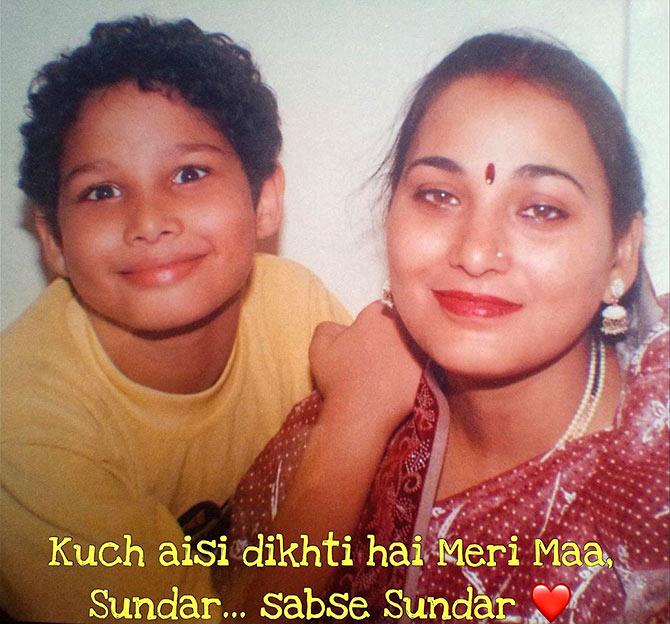 Siddhant Chaturvedi and mom.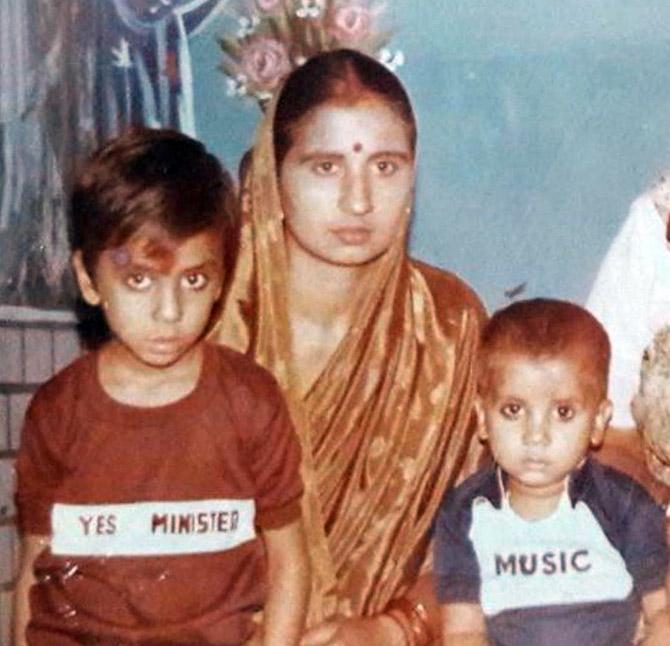 Rajkummar Rao with his late mother and sibling.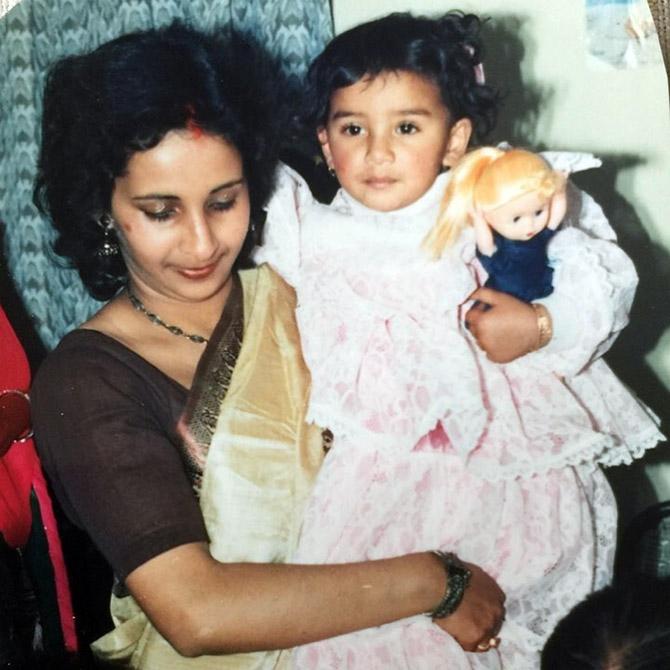 Patralekhaa with her mother Papri Paul.
'Thank you for being the wind beneath our wing', Patralekhaa writes.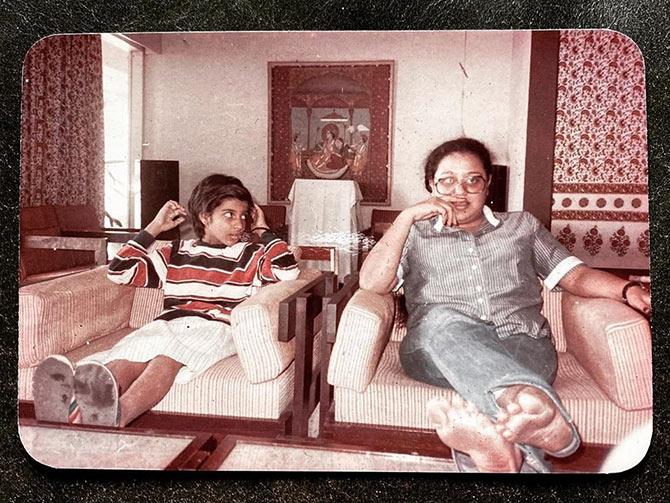 Zoya Akhtar with mommy Honey Irani, child star, movie writer, legend.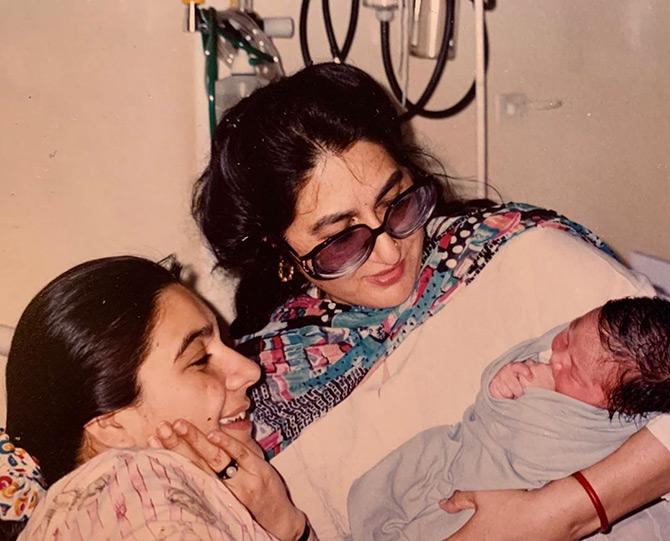 Baby Sara Ali Khan with mommy Amrita Singh and her late grandmother Rukhsana Sultana.
'Meri Maa ki Maa Thank you for creating Mommy #HappyMothersDay', Sara says in Sara style.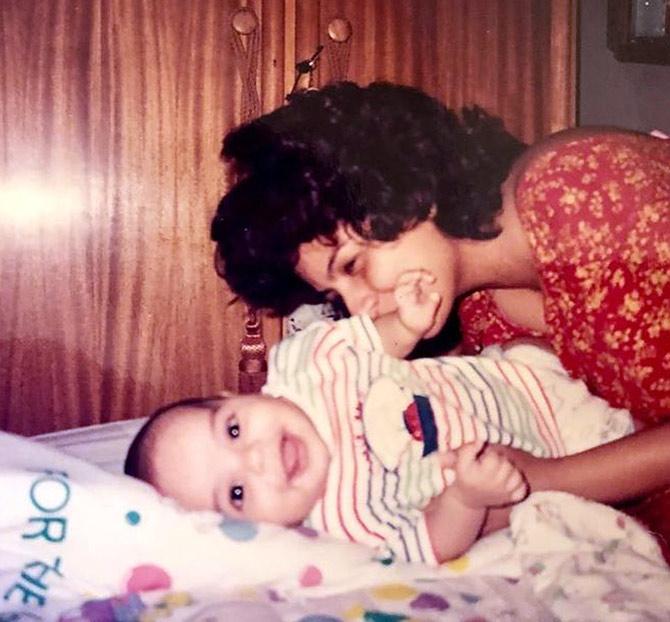 Ishaan Khatter with Neelima Azim, dancer and actor.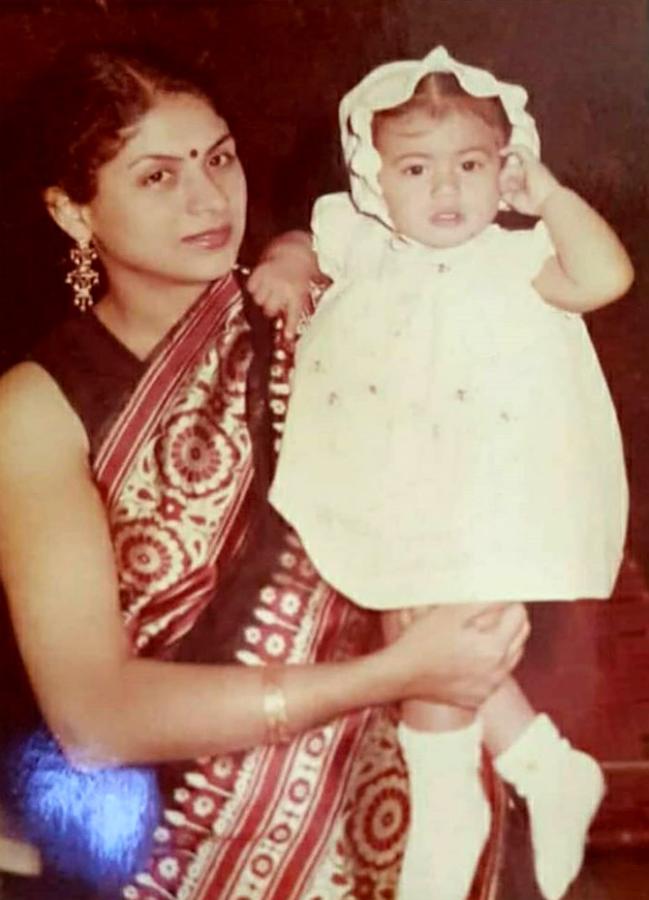 Rasika Dugal and mother Raveen Dugal.
'She answered the phone this morning and before I could say anything she said through many giggles, "So you have finally started believing in Mothers Day"...
'That's where my giggle gene comes from. Happy Mothers Day Ma!'
'And one day, while we continue to talk about recipes and dry yeast and vanilla essence and updates on small joys and dissappointments, let's also have a conversation about these clothes that I was made to wear'.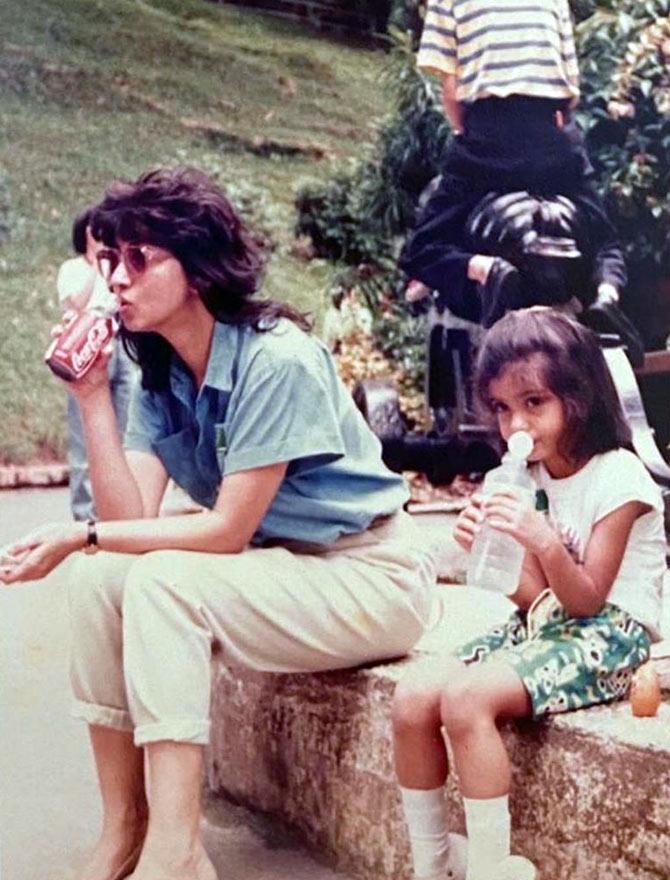 Diana Penty with her mother Noreen.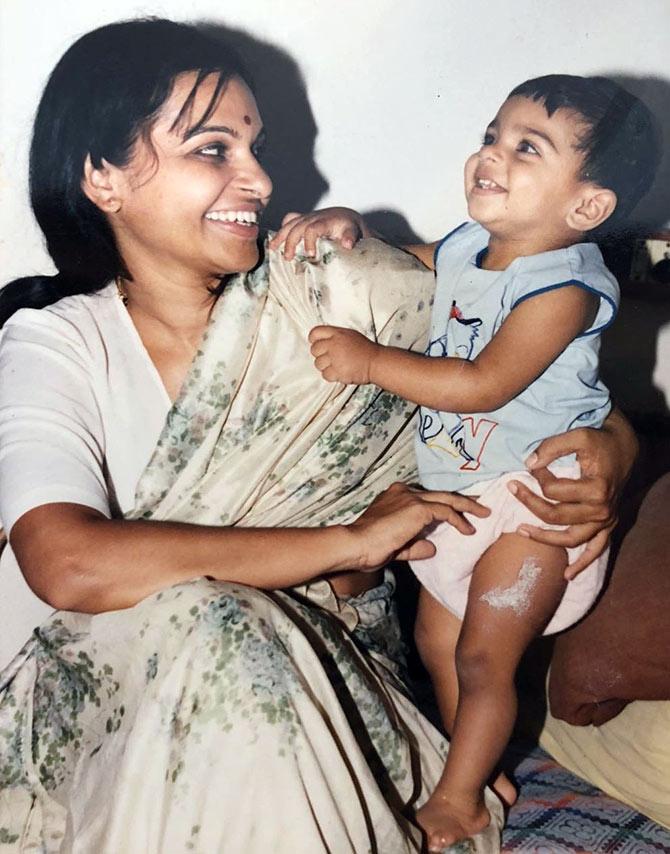 Radhika Apte with her mother Dr Jayshree Apte.
'My beautiful wonderful mummy.. I once came out of her tummy.. Enchanting smiles.. Her big loving eyes.. She's always young and the most yummy!!'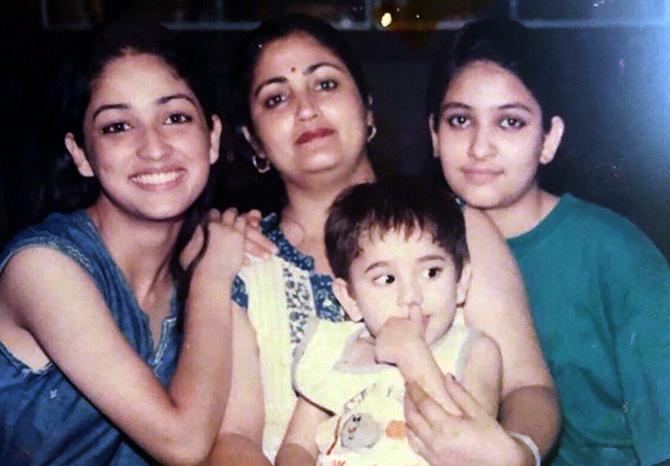 Yami Gautam with mother Anjali, sister Surilie and brother Ojas.
'To the most beautiful relation ever created...my mumma'.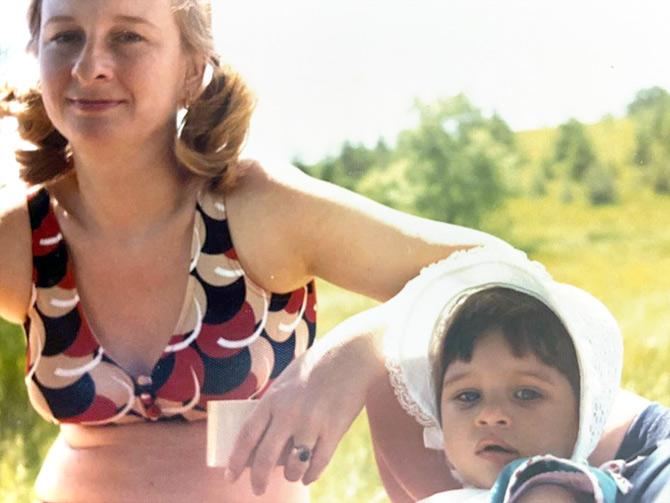 Lisa Ray with her late mother Barbara Gallus.
'My mother was a supernova, much ahead of her time, with an Indian soul.
'If you've read my book #closetothebone you will be acquainted with fiery Barbara Gallus who defied all cultural expectations of her era to marry a young PhD student from Calcutta'.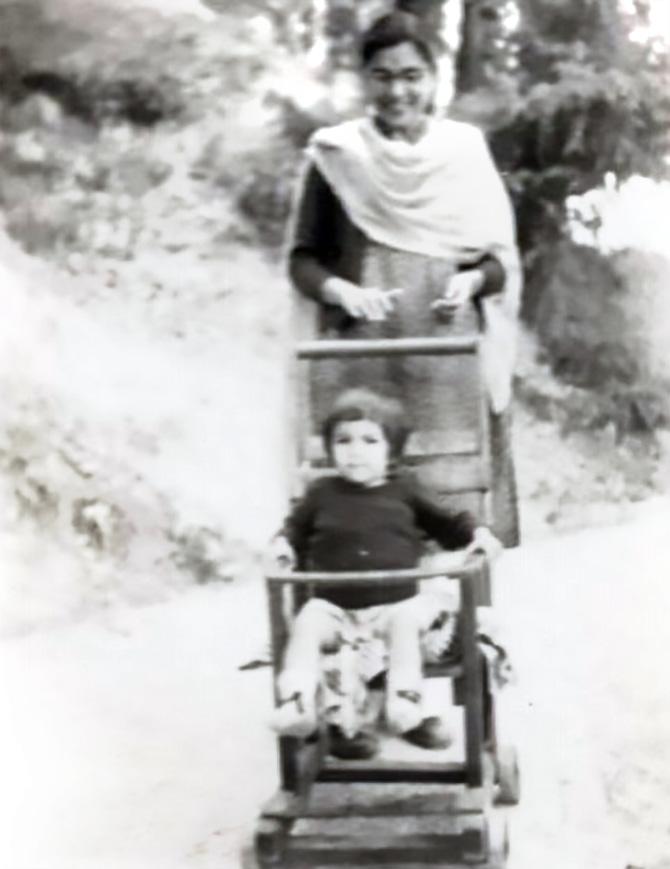 Neena Gupta with her late mother Shakuntala Gupta.
'Me and mom dhundhli yaadein', Neena recalls.