'There are a lot of lessons for everybody to learn and I hope they are not temporary.'
The coronavirus pandemic may have brought our lives to a halt, but the multi-talented Sophie Choudhry seems as busy as ever.
Besides spending time in the kitchen, she works out daily, gives interviews and goes live on social media. She also hosts a show Quranshine With Sophie.
"I am sure through this lockdown we have realised which relationship we value most, who are the people that care, and who don't," Sophie tells Mohnish Singh.
How are you coping with the lockdown?
The lockdown has been incredibly busy for me.
Between helping with household chores, spending more time in the kitchen, learning how to cook and bake, spending time with my dog and trying to help my mom, I don't know where the whole day goes by.
I also work out every day, do some interviews, go live, and my show Quranshine With Sophie.
At the start of the lockdown, I was going to binge watch a whole bunch of things, but I have not had the time to do that now.
How have you been working out and keeping yourself fit?
I work out pretty much every day.
I need to work out just to stay sane, even if it's for 30 minutes.
Thanks to Yasmin Karachiwala, I have been keeping myself fit. She has been doing a lot of Insta-Live classes.
We have a Zoom class twice a week, where a group of six girls from all over the world tune in with Yasmin and do a class with her.
I do a lot of pilates workouts and mat workouts.
I have a trampoline at home; I do that too.
I follow a lot of online videos as well.
Would you like to share some of your non-equipment exercises?
There are a lot of non-equipment exercises that you can do, like squats, floor work, towel workout, which is extremely tough.
On my digital show Work It Up on Voot earlier in the year, we had amazing guests like Katrina Kaif, Malaika Arora, Shilpa Shetty and many others who would share their fitness stories.
We said even though we work out in the gym, there is no excuse because we can all workout at home.
Now we are having to do that more than ever.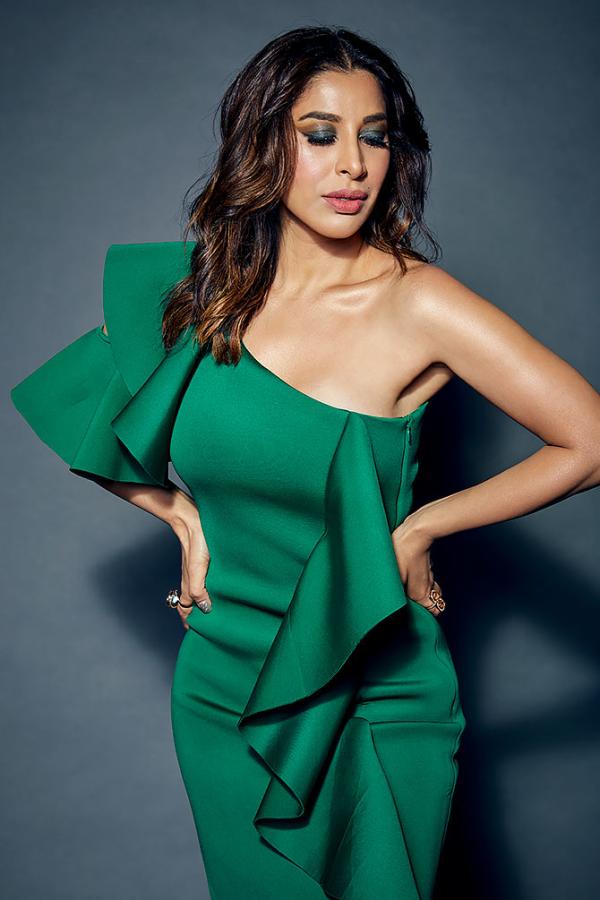 What shows or movies are you watching these days?
I had a long list, but so far, I have only completed Money Heist and Fauda, which are two of my favourite shows.
I have been watching some regional films as well.
Mahanati was very interesting and cool.
I enjoyed Allu Arjun's latest film Ala Vaikunthapurramloo.
I want to watch Caliphate and Unorthodox as well.
What are your five favourite Web shows that you would like to recommend to readers?
Money Heist, Fauda and Suits, which I am a huge fan of and can watch over and over again.
I enjoyed Special Ops and The Family Man. They were brilliant.
This Is Us is a beautiful show.
If you want something light and fun, you must watch Marvelous Mrs Maisel.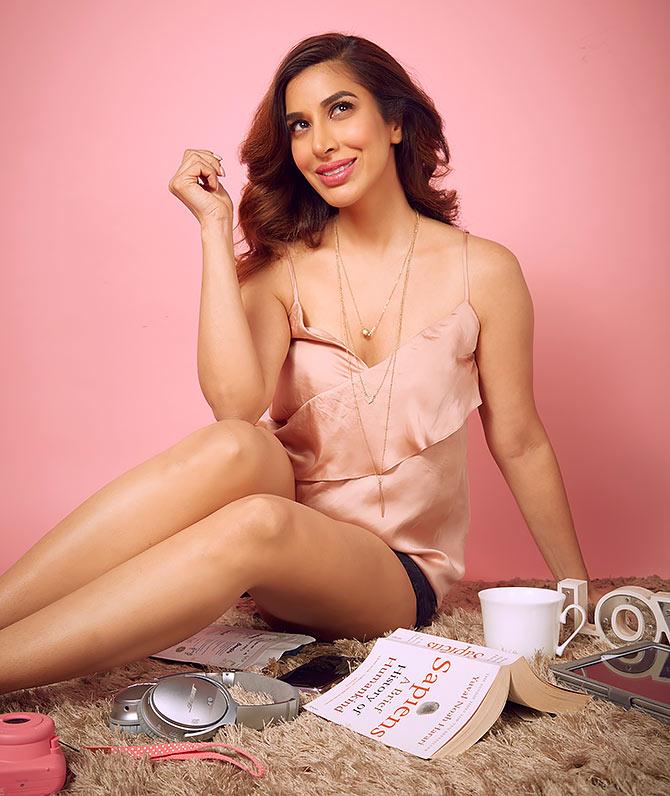 Is there any book that you would like to recommend?
I like autobiographies as I like learning about people's lives.
My favourite book is One Hundred Years Of Solitude by Gabriel Garcia Marquez.
I love books like Tess Of The d'Urbervilles by Thomas Hardy, Arthur Miller plays and a lot of different things.
What are you missing the most amid COVID-19 restrictions?
I miss seeing some of my closest friends face to face, hanging out with them, laughing, hugging them and sharing a meal with them.
I miss going to the gym, not because I need the equipment, but just for the atmosphere.
I miss my pilates, it's a huge part of my routine.
More than anything, I miss traveling, being on a flight, and performing on stage.
My work is such that I end up performing for huge crowds of people and I don't know when that will happen again.
What is the first thing you would like to do after the lockdown ends?
I would like to catch up with some of my close friends and share a meal, not necessarily at a restaurant, just a get together at a friend's house, where we share a big hug and laugh. That would be great.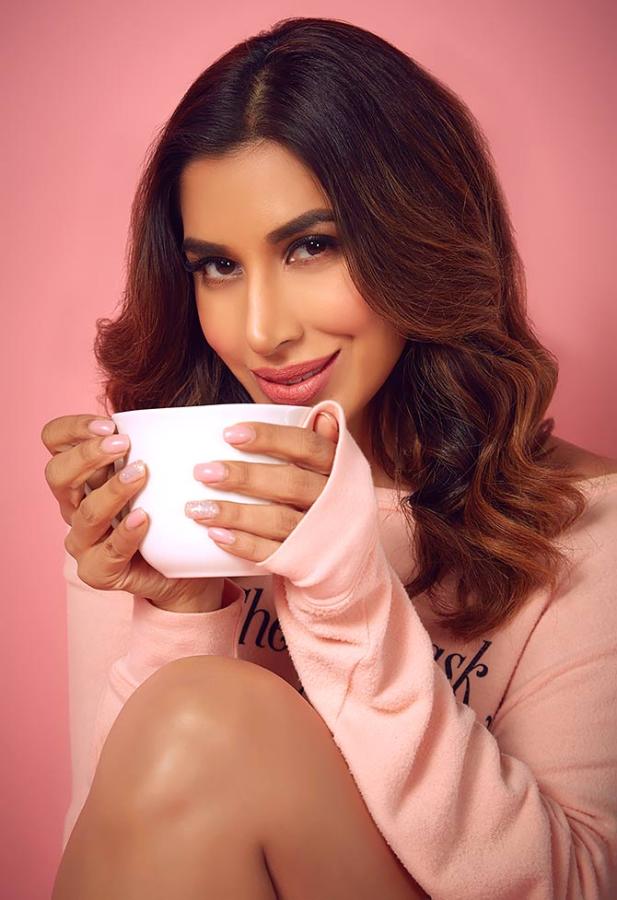 Do you think it is going to be a bit difficult for everyone to go back to their previous schedule after the lockdown is lifted?
It is going to take time for everybody to get back to their normal schedule because a lot of things will not be open and functioning.
In the entertainment world, especially with shoots and stage shows, things will take time as there are a large crew and team that works together.
I always try to stay positive and believe there is light at the end of the tunnel.
One step at a time, we will slowly get back to our lives.
I hope people will be more mindful, responsible, careful, and respectful towards each other and the environment.
I hope people are a lot more grateful and kinder and health takes up priority in everybody's lives.
Are you in touch with your friends from the film industry?
I keep in touch with my friends through my show on Instagram, Quranshine With Sophie.
I don't want people to feel stuck alone or feel negative.
I want them to know that even celebrities are dealing with this and have their issues as well.
We have had Shruti Haasan, Malaika Arora, Rakul Preet, Nushrat Bharucha, Kriti Kharbanda, Pulkit Samrat, Manish Malhotra and many more on the show where they share their experiences about the lockdown, what's helping them get through it, how they deal with good and bad days, new skills they have learned, what is the best way to deal with the lockdown...
Will the pandemic change us forever?
Apart from the fact that it's going to change the economy, which is going to take a while to recover, I hope it's going to make us realise that we can't mess with mother nature.
We have to be more respectful and mindful.
We need to learn to coexist and I hope that we come out of this learning to appreciate what matters.
There is a huge difference between what we want and what we need.
I hope people will start realising that and value what is important.
I am sure through this lockdown we have also realised which relationship we value most, who are the people that care, and who dont.
What has been your learning from this pandemic?
My learning from this pandemic has been a lot of gratitude.
There are low moments, but I look around me and I see so many people suffering.
I see people losing loved ones, I see them not being able to even give them a proper send-off, there are stories of people suffering without food and roof over their heads.
Even if there are tough days, it's nothing compared to what many people are going through.
So I wake up with a lot of gratitude every day and say thank you for everything I have.
It makes you realise that it does not take that much to make you happy, it makes you more grateful and appreciative of things around you.
There are a lot of lessons for everybody to learn and I hope they are not temporary.
I hope people do make positive changes in their lives.
I hope everybody is being responsible.
Stay home, stay safe, stay sane!