Roohi and Yash Johar will drive away all your Monday blues.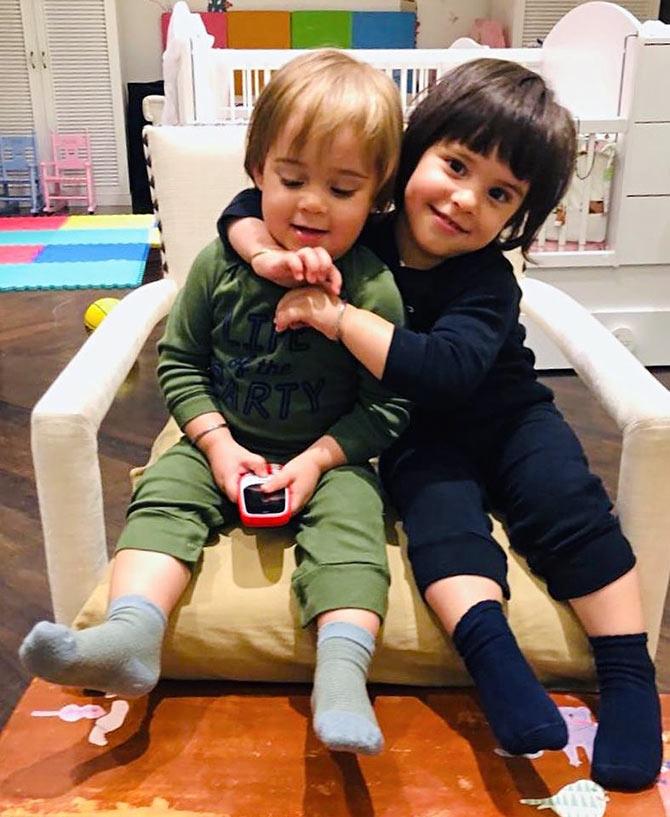 Karan Johar's Instagram account has gotten a makeover ever since he became a father to his adorable twins, Roohi and Yash.
Apart from showing off his rather bizarre style sense on Instagram, KJo never shies away from sharing beautiful pictures of Roohi and Yash every now and then.
On Sunday, Karan posted a super cute photo of Roohi and Yash and captioned it, 'The protective sister! Older by an entire minute! #mylovestory #roohiandyash'.
Awwww... Cho chweet.
Last week, Karan revealed on the season opener of Koffee With Karan that he discovered he was going to be a dad when he was on a concert tour in Europe. He was told not to breathe a word about it to anyone, not even to his beloved mum Hiroo Yash Johar.
But it all came tumbling out that very evening in a sob when Karan was with Deepika Padukone. He told Dipi not to tell anyone, and Karan says she was true to her word.
Photographs: Kind courtesy Karan Johar/Instagram