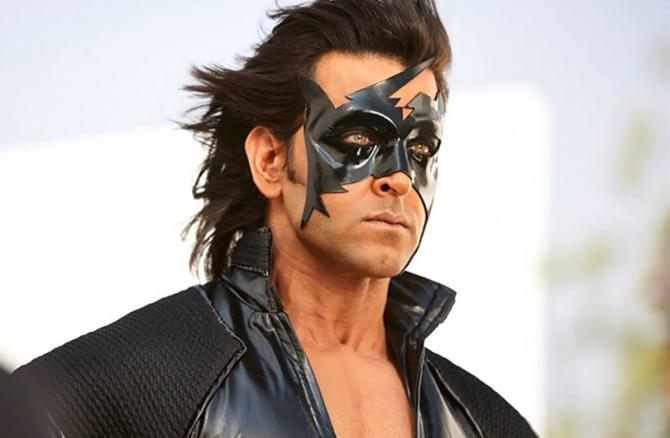 The excitement to see Hrithik Roshan in the next installment of the Krrish franchise will have to wait a while.
The script is yet to fructify.
But what we can tell you is that this time, Hrithik will deal a double whammy for his fans.
The actor, in all probability, will play both the super-hero and super-villain in Krrish 4.
"It has been Hrithik's dream to play both the parts, black and white, in Krrish," a source tells Subhash K Jha.
"The time has come now. You see, the franchise, in order to be continually exciting to its fans, must move forward. There must be some USP in Krrish 4 to make it unique."
"Hrithik and his father Rakesh Roshan have decided that this time, the USP will be Hrithik's double role."
The team of Krrish writers have been instructed to write the fourth installment of the hit franchise accordingly.
"They have the core of the plot. Now, the screenplay writers are working their way around the idea of Hrithik as superhero and super-villain," says the source.
This will be the first time in any superhero film where the same actor will play both the roles.