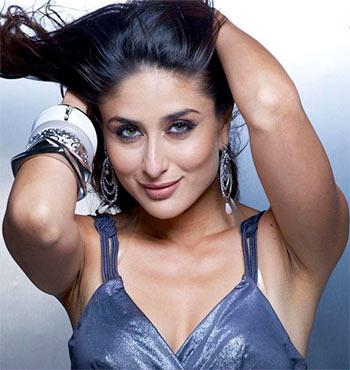 Looking at Bebo's top money-making movies at the box office.
After spending 15 years in the film industry, Kareena Kapoor has a long list of blockbusters behind her. And Bajranji Bhaijaan just added to the list!
As the Salman Khan-starrer storms the box office, we look at Kareena's big hits through the years.


3 Idiots
Box office collection: Rs 202 crore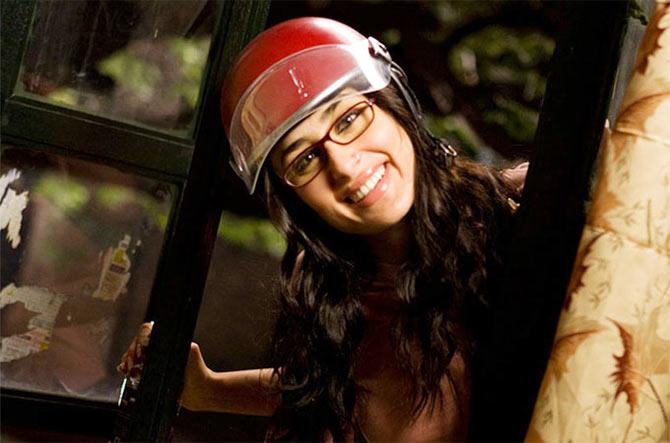 Image: Kareena Kapoor in 3 Idiots
Kareena's biggest hit till date is 3 Idiots.
Though it was essentially about three friends -- played by Aamir Khan, R Madhavan and Sharma Joshi -- Kareena registered her presence strongly in the Rajkumar Hirani film.
Bodyguard
Box office collection: Rs 149 crore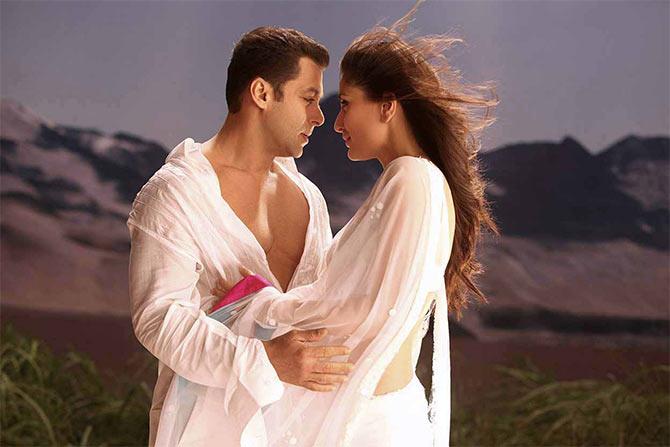 Image: Salman Khan and Kareena Kapoor in Bodyguard
Bodyguard may have been all about Salman Khan, but it was not a Salman Khan show all the way. It was a love story with Kareena Kapoor, who looked gorgeous in the film.
It was a success from day one.
Singham Returns
Box office collection: Rs 140 crore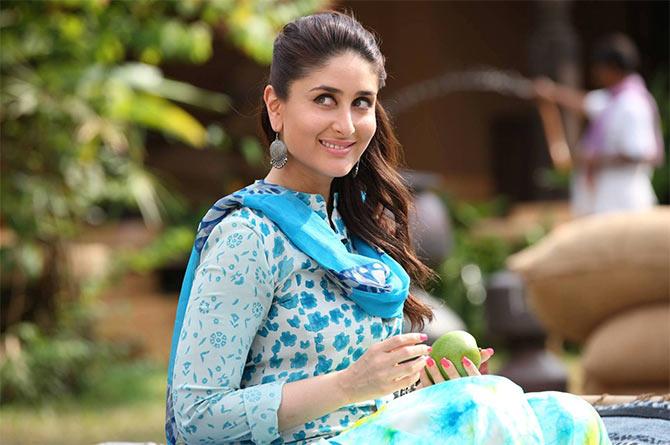 Image: Kareena Kapoor in Singham Returns
Kareena had frankly stated that commercial films like Singham Returns are necessary.
Directed by Rohit Shetty, and starring Ajay Devgn, she had a relatively smaller role to play. And she made it count.
Ra.One
Box office collection: Rs 114 crore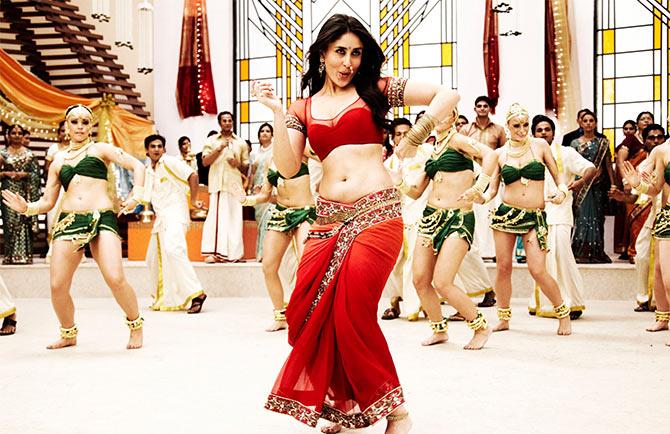 Image: Kareena Kapoor in Ra.One

Despite all the flak Ra.One got, it was a part of the Rs 100 crore club.
Shah Rukh Khan played the superhero, but Kareena's role was integral to the plot.
She is best remembered for her Chammak Challo number in the film.
Golmaal 3
Box office collection: Rs 106 crore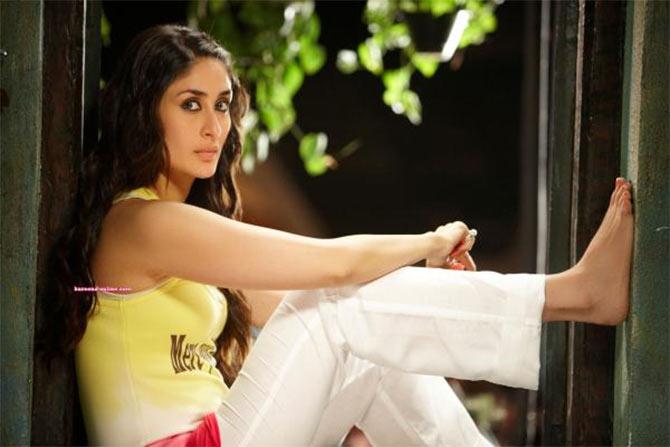 Image: Kareena Kapoor in Golmaal 3

Kareena loves Rohit Shetty and his films, and hopes to be a part of them all.
Even though the superhit franchise starred a lot of actors like Ajay Devgn, Mithun Chakraborty, Arshad Warsi, Shreyas Talpade, Kunal Khemmu, Tusshar Kapoor and Johnny Lever, Kareena had her own fun track.
Talaash
Box office collection: Rs 91 crore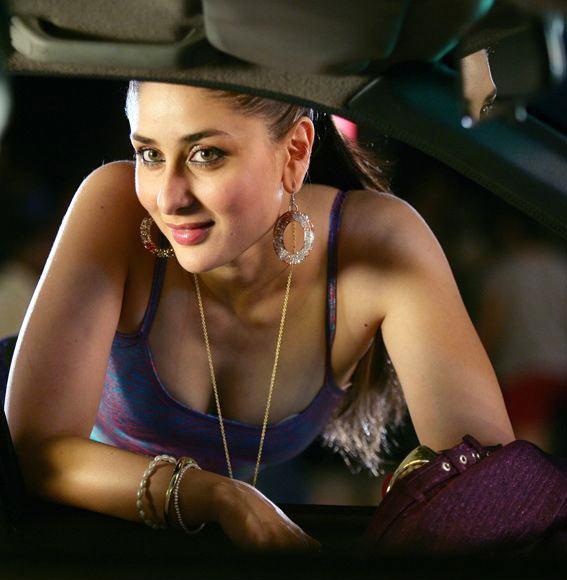 Image: Kareena Kapoor in Taalash

Aamir Khan led the show in Talaash, but Kareena Kapoor Khan (yes, this was the first film where her name changed to KKK after her marriage to Saif Ali Khan) was at the film's core.
It was her 'spirited' act that kept the audience engaged even though she did not have a song-n-dance sequence.
Satyagraha
Box office collection: Rs 65 crore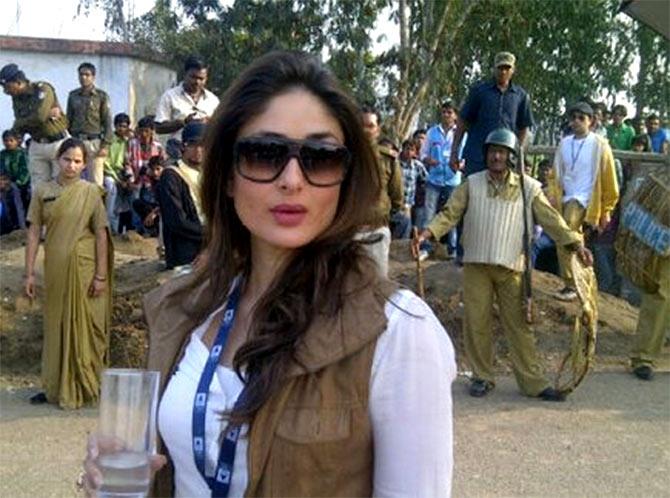 Image: Kareena Kapoor in Satyagraha
Satyagraha isn't director Prakash Jha's best film.
Still, it gave each of its lead protagonists -- Amitabh Bachchan, Ajay Devgn and Arjun Rampal -- ample scope to perform.
Kareena made sure that her act was noticed too.
Golmaal Returns
Box office collection: Rs 52 crore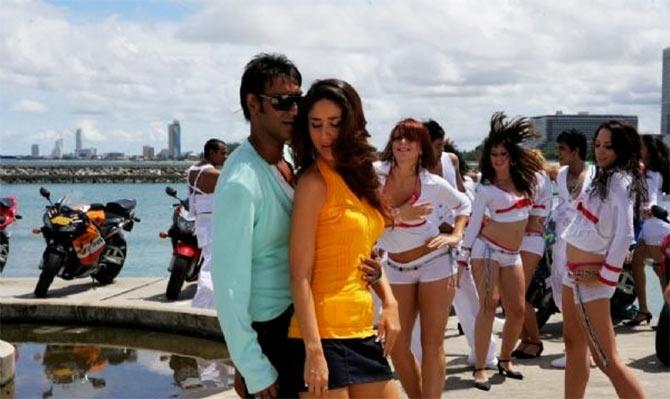 Image: Ajay Devgn and Kareena Kapoor in Golmaal Returns
In her first collaboration with director Rohit Shetty, Kareena managed to impress as a young wife, who was inspired by Ekta Kapoor's saas-bahu television dramas.
This was the first of the Golmaal series to have a star as a leading lady and though the male cast remained intact with Ajay Devgn, Arshad Warsi and Tusshar Kapoor, Kareena took the film's stature to a different level.
Kambakkth Ishq
Box office collection: Rs 50 crore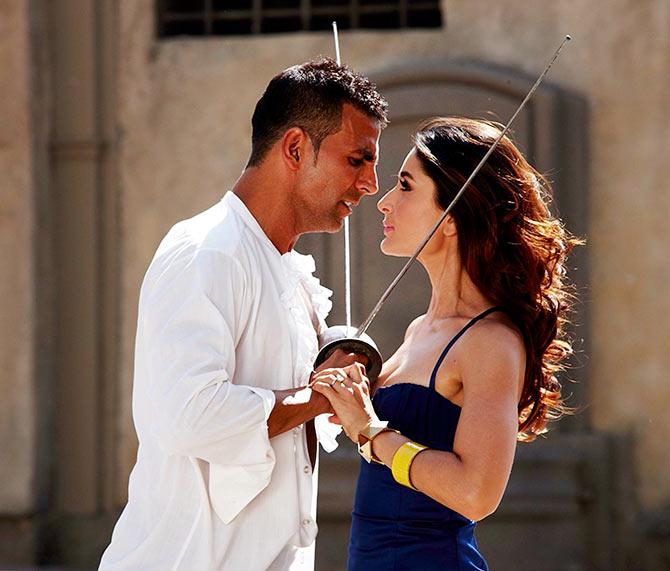 Image: Akshay Kumar and Kareena Kapoor in Kambakkth Ishq
Kambakkth Ishq had one of the biggest openings in Bollywood and enjoyed a superb weekend.
It established once again that Kareena (and her costar Akshay Kumar) is a superstar with a huge fan following.
Though the film was panned and got some of the worst reviews ever, it managed to find a decent audience and crossed the Rs 50 crore mark.
Kabhi Khushi Kabhie Gham
Box office collection: Rs 47 crore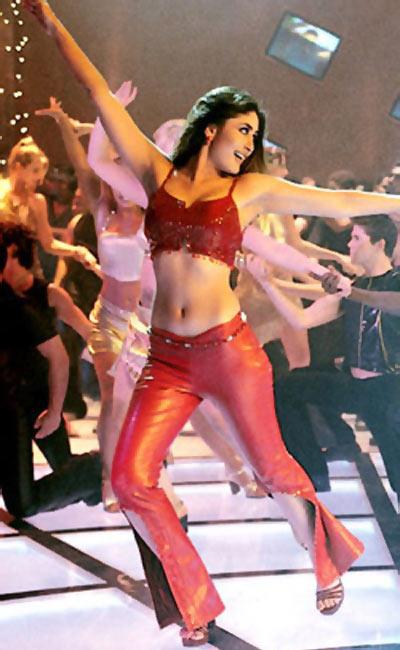 Image: Kareena Kapoor in Kabhi Khushi Kabhie Gham

Released in 2001, it was Kareena's first real success.
The box office takings of Rs 47 crore may seem small today, but more than a decade ago, it was big money.
Kareena played her 'Poo' character superbly, and despite being the junior-most of the star-studded cast, she held her own.