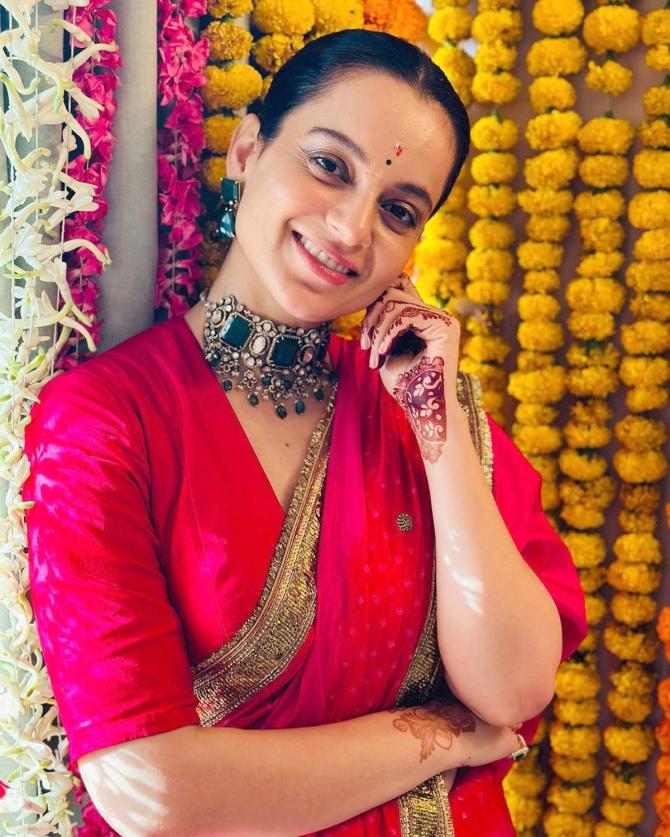 Will the Kangana Ranaut-Karan Johar war ever end?
It seemed Karan was reaching out to Kangana to make amends, when he spoke about Ms Ranaut's film Emergency at the Express Adda session hosted by The Indian Express newspaper.
When Karan was asked about a political event that he wishes to watch in a film, he replied, 'Emergency is being made and I am excited to watch it.'
But Kangana is in no mood to forgive and forget.
She tweeted, 'Last time, when he said he was excited to see Manikarnika, the worst smear campaign of my life was unleashed upon me on its releasing weekend... almost all main actors working in the film were paid to sling mud on me and sabotage the film and suddenly the most successful weekend of my life was turned into a living nightmare for me...
'Ha ha I am scared now, very scared... because he is excited again.'
The feud began in 2017 after Kangana exploded on a Koffee With Karan episode, and after six years of hostilities since, there seems to be no peace in sight yet.