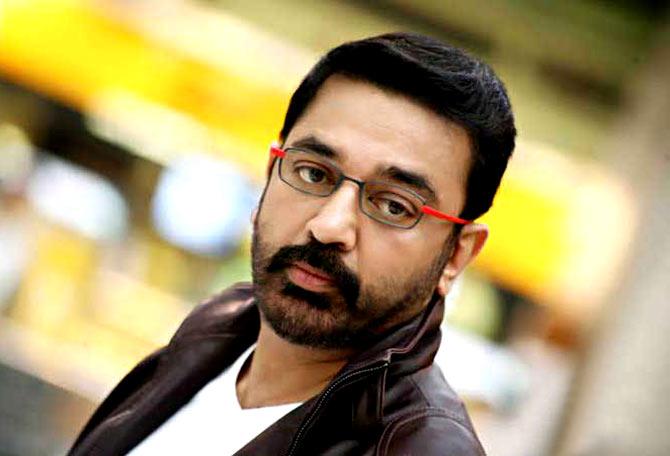 Noted playwright, actor and director Girish Karnad passed away at his residence in Bengaluru on Monday. Celebs from all walk of life paid their respects to the departed legend.
Kamal Haasan: Mr.Girish Karnad, His scripts both awe and inspire me. He has left behind many inspired fans who are writers. Their works perhaps will make his loss partly bearable.
Sonam Kapoor: Rest in peace. I loved his work'
Ali Fazal: One of my first big production at the Doon School, was #GirishKarnad's 'Hayavadana'. A masterpiece that I got to perform. I remember it so vividly. An extraordinary man. He will be remembered for his unique sense of style and persona. In writing in acting and in life
Shruti Haasan: May you rest in peace Girish Karnad sir. Your talent humour and sharp intellect will be missed."
Pritish Nandy: Girish Karnad, great playwright, much respected thinker, wonderful person. RIP
Prakash Raj: THANK YOU GIRISH KARNAD JI for an ENRICHING..EMPOWERING..INSPIRING LIFE YOU LED ..RIP .. Every moment I lived with you is ALIVE . Will miss you ..but will cherish you for life ..
Manoj Bajpayee: Huge huge loss for the world of theatre cinema and literature!!! The creative world will always be indebted to him .we lost our inspiration.RIP GIRISH KARNAD SIR !!
Tillotama Shome: 'I wish I were a magician.On television every week there is a show I watch it religiously.The more you know how it is done,it doesn't disillusion you,it makes you think a marvellous,wonderful world is possible.' #GirishKarnad (interview with Arundhati Nag).Sir, you are a magician
Siddharth: Rest in peace great sir. #GirishKarnad
Shruti Seth: Terribly sad! Love and prayers to @rkarnad and family. RIP #GirishKarnad
Tisca Chopra: Deeply saddened at the passing of #GirishKarnad... He was kind to let me rent his house in #Bandra when I first came to Mumbai. Spent many evenings chatting with him about theatre and writing... Those chats had a deep impact on my choices at work.. #RIP dear friend. You will be missed
President of India: Sad to hear of the passing of Girish Karnad, writer, actor and doyen of Indian theatre. Our cultural world is poorer today. My condolences to his family and to the many who followed his work #PresidentKovind
Prime Minister of India Narendra Modi: Girish Karnad will be remembered for his versatile acting across all mediums. He also spoke passionately on causes dear to him. His works will continue being popular in the years to come. Saddened by his demise. May his soul rest in peace.
Chief Minister of Delhi Arvind Kejriwal: Sad news coming in the morning about the passing away of veteran noted actor and playwright Girish Karnad. Girish ji's views and artistic contribution will be missed by the country.
Chief Minister of Karnataka H D Kumaraswamy: Deeply saddened to hear of the demise of Jnanpith laureate writer and iconic actor/film maker, Sri #GirishKarnad. His outstanding contribution to literature, theatre and films will always be remembered. In his death, we lost a cultural ambassador. May his soul rest in peace.
Politician and CPI (M) general secretary Sitaram Yechury: Heartfelt condolences on passing away of one of modern India's treasures, Girish Karnad. A writer, dramatist, director and actor par exellence. He stood out for his commitment to social upliftment, equality and secularism. It is a huge personal loss too.
BJP state president B S Yeddyurappa: Saddened to hear the demise of veteran actor-playwright and jnanapeeta awardee Sri Girish Karnad. My deepest condolences to @RKarnad and his family.