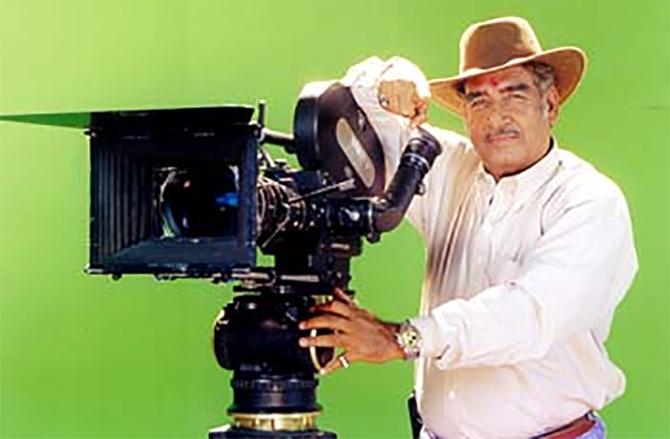 There was much more to Veeru Devgan than being Ajay Devgn's father and Kajol's father-in-law.
He did to action direction in Bollywood what Saroj Khan did to choreography.
Because of Veeru Devgan, action direction became known as an art form.
"I heard the news and wept like a baby," says action director Shyam Kaushal (Vicky and Sunny Kaushal's father), who is currently in Kochi.
"He was an action director ahead of his time and a human being par excellence. He ruled action films from the mid-seventies to the nineties.
"On a personal front, I owe everything to him as I became a stuntman with his blessings. He signed my application form in August 1980 and I became a stuntman. He made me part of his team.
"My first day's shoot as a stuntman, as a stunt double and my first outdoor shoot was under him.
"He fed me at his house when I did not have anything to eat.
"I will always be indebted to him," he continues.
Devgan had composed some of the most audacious and daring action pieces for our leading men.
"He was the greatest action director," says Shatrughan Sinha. "I worked with him in some of my biggest hits like Kranti and Dostana. In Kranti, he even played a role.
"He made us look larger than life. The fights looked real when Veeruji composed them.
"Just like every heroine wanted Lata Mangeshkar to sing for her and Saroj Khan to choreograph for her, every hero of my generation wanted Veeruji to compose the fights to look heroic."
Veeru Devgan did the maximum number of films with Amitabh Bachchan.
He started his career as an action director with Amitabh Bachchan in Desh Premee (1982). They proceeded to collaborate in several films including Lal Badshah, Shahenshah, Aaakhri Raasta, Inquilaab, Khoon Pasina and Do Aur Do Paanch, among others.
In 1999, when Veeru Devgan turned director, Amitabh did an extended cameo in his film, Hindustan Ki Kasam.
The Bachchans have remained close friends with the Devgans.
"Right now I am unable to say anything. He was a friend and a colleague," says Amitabh Bachchan, in grief.
"I am honoured that I was part of his directorial venture," he adds.
Rakesh Roshan is overwhelmed with grief.
"Very sad to hear about Veeru, a dear friend from the days when I was a leading man. He used to be my body double for stunts.
"When I turned producer-director with Khudgarz, he composed the fights.
"We had a great understanding and, in a way, we were best friends. He was a person full of love and a great technician. My condolences to the family."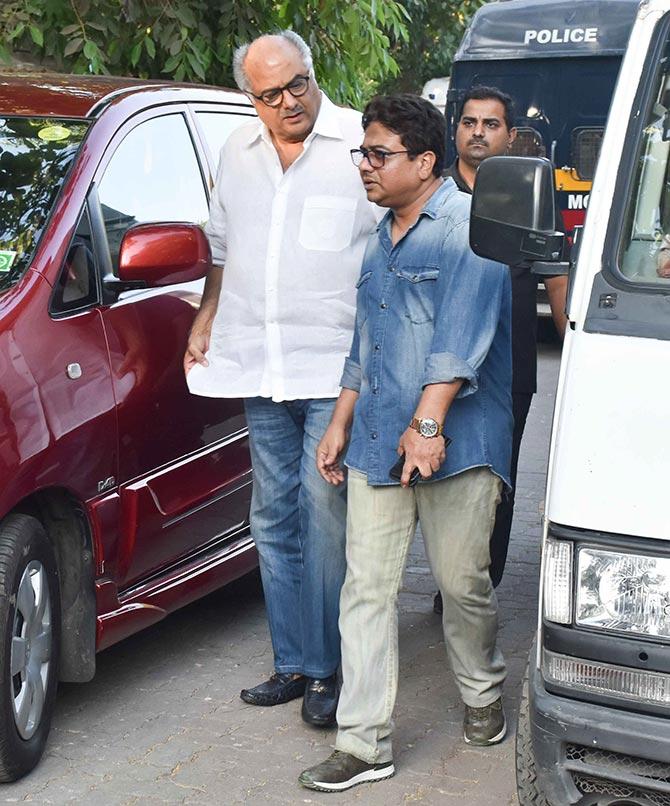 Boney Kapoor, who also attended the funeral, says, "He was a fighter, a stunt man and an action director, the master of all things rugged. Yet, he had the softest heart."