'He was intelligent beyond belief and some of you can barely read.'
'And you know what? He didn't care about all of you or your dumb opinions then. He won't care any less now.'
'But I do.'
'Protecting his legacy is important to me.'
'So setting the record straight once and for all.'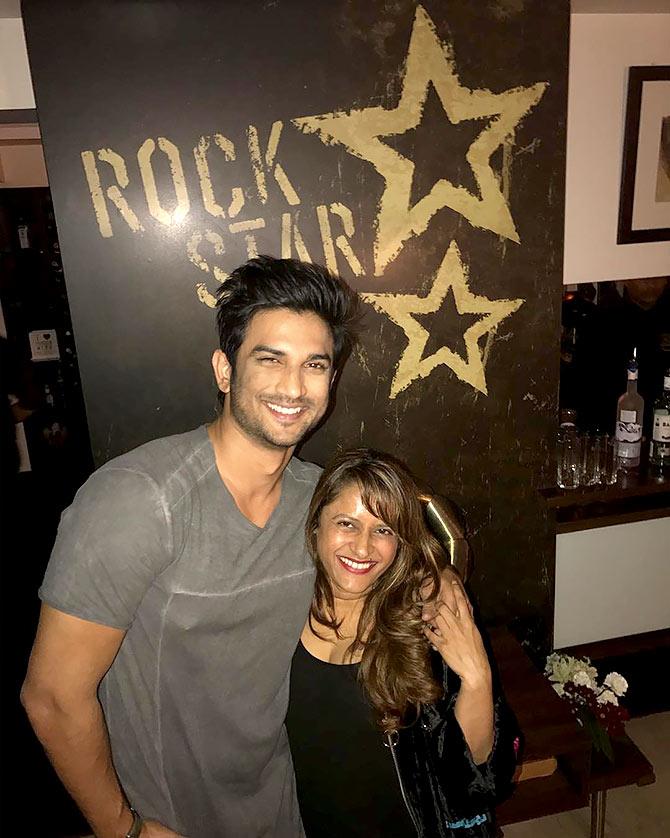 Quite a few revelations have spilled out after Sushant Singh Rajput's shocking suicide.
Many of his friends have condemned some of the tweets and posts, calling out his 'fake friends'.
Among them is Sushant's friend, movie publicist Rohini Iyer, who tells us who the 'real' Sushant was, through an emotional post:
'This has to be said. My best friend is no more.
I still have a bloody hard time accepting that and whenever I check social media to check up on news on him.
I read fiction and instead of finding people online, I see peddlers. Peddlers pushing their agendas to promote themselves and their causes.
Every single person who wants their two bit fame has an opinion on his life.
Firstly, he didn't give a f*** about fame or your opinions.
He didn't care about these people who are busy posting about not being in touch with him. For the record, he didn't care about being in touch.
He hated fake friends, phone calls and small talk.
He rejected your parties, you didn't shun him. He rejected your lobbies. He didnt need camps, he had his own kingdom.
He was a fighter. He made his own place in the sun.
He was an outsider and he never cared about being a insider. That's because he had a life beyond films.
The industry was a small part of his life, he had many worlds beyond that. He didn't give a shit about success. He never failed.
He has given more super hits than any of his other contemporaries. He just didn't care about the 100 crore club. He didn't want to belong to any club or be part of the rat race.
He didn't care about awards. He walked out of an award function just cos he got bored. This was even before they announced his best actor award.
You had to be a lot more interesting than a bloody trophy to hold his attention.
He was a force of nature.
His accomplishments are multifold. He was as simple as quantum physics.
He was a crazy genius. He read Sartre and Nietzsche, he studied astronomy and stoicism. He wrote poetry, played the guitar, wrote with his left and right hand.
He cared about saving the planet, the world, about going to Mars.
He invested in charities, in science projects and innovations that were beyond your comprehension.
So please don't try to make sense of him or reduce his talent to serve your mere agenda.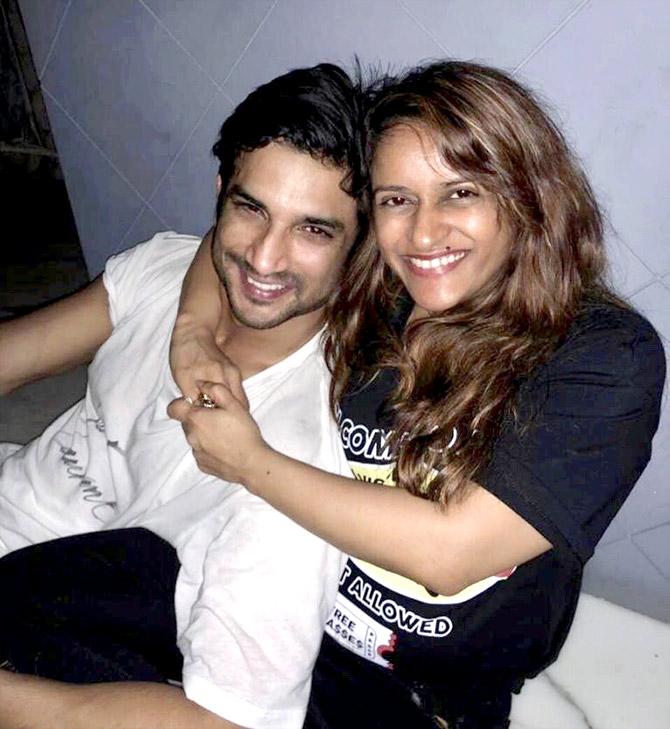 If you want to talk about him, celebrate his life.
It was larger than life like the movies he aspired to make. Celebrate his work.
He put his heart and soul into his craft, he was bothered more about research than make up.
He was about quality, not vanity. He was a bright star. That's why he shined sheer magic.
Celebrate his brilliance. He thrived for excellence, mediocrity affected him.
He rejected anything conventional as easily as he rejected godfathers and big ticket films that he didn't believe in.
He didn't take calls of the high and mighty if he didn't want to.
He didn't care about money. I've seen him return pay checks worth crores.
If he wanted to switch his phone off and go farming or fishing, he would.
He broke every rule and burnt bridges sometimes just to light his way. Cos frankly my dear he didn't give a damn.
He was my best friend, my special son.
He was my Mozart. He's given me music, culture, art, stars, poetry, books and, most importantly, memories.
He didn't care about most people or what they thought of him.
I think he barely had three friends that he really cared about. I was one of them and for that I will always be thankful.
He touched every single person's life and path he crossed.
Knowing Rajput was loving him. I just want everyone to know and remember him for the person he really was. Not this manufactured version the peddlers are trying to sell.
Maybe he was too good for all of you. He was pure diamond. Maybe you all didn't recognise that cos you are only used to plastic.
You didn't deserve him.
He was intelligent beyond belief and some of you can barely read. And you know what?
He didn't care about all of you or your dumb opinions then. He won't care any less now.
But I do. Protecting his legacy is important to me. So setting the record straight once and for all.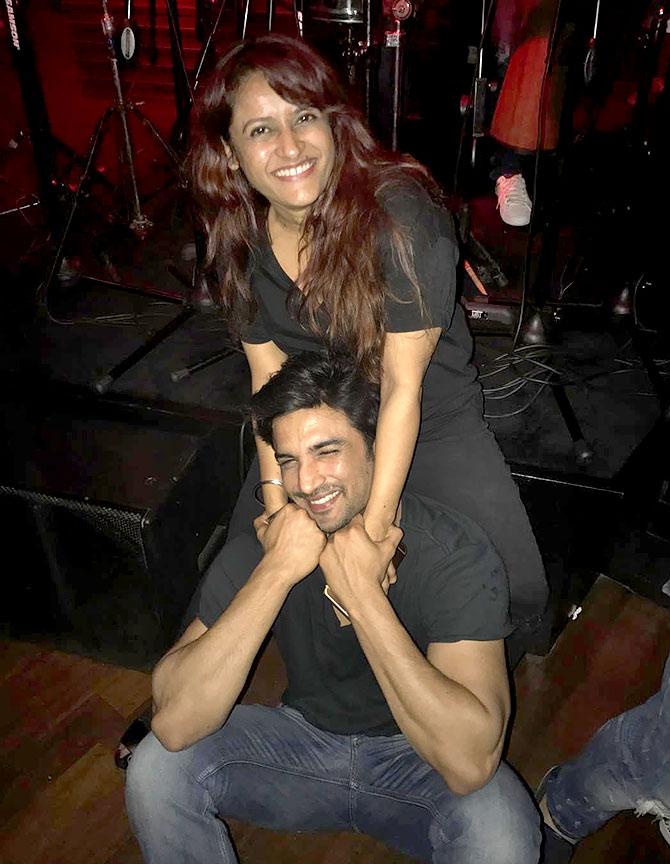 I didn't come to say goodbye to you today because saying goodbye means going away and going away means forgetting.
I will remember you every single day of my life and specially every insomniac night.
I will not search for you in the stars you loved because I know you are around me smiling and shining like the entire galaxy you are!
'Missing you, my blood group .. Dharti Maa Ki Kasam. I love you so much it will never stop hurting.
तेरे जैसा यार कहाँ, कहाँ ऐसा याराना
याद करेगी दुनिया तेरा-मेरा अफ़साना
मेरे दिल की ये दुआ है, कभी दूर तू ना जाए
तेरे बिना हो जीना, वो दिन कभी ना आए
तेरे बिना हो जीना, वो दिन कभी ना आए ...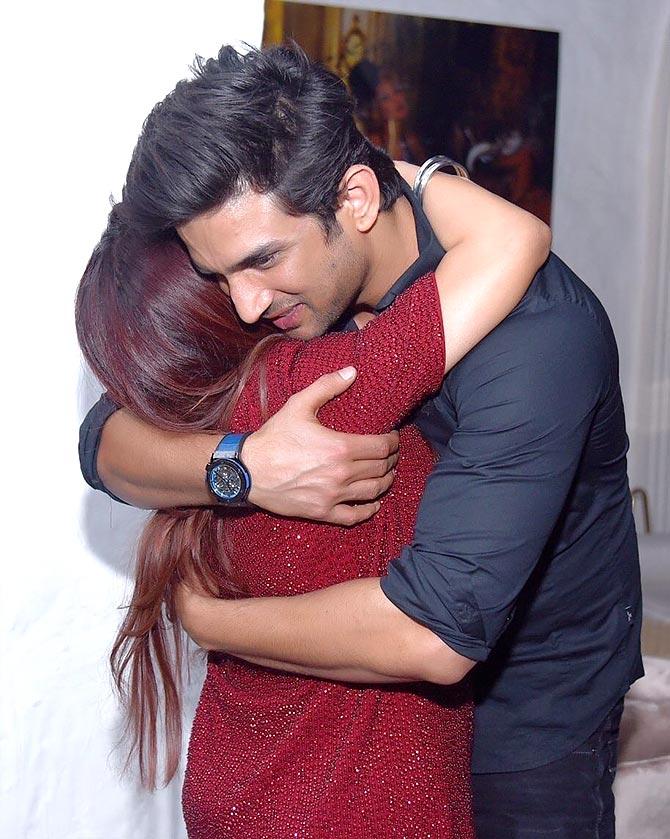 You promised you would be with me forever. And I promised I would keep smiling no matter what.
It seems we were both wrong, my son.'