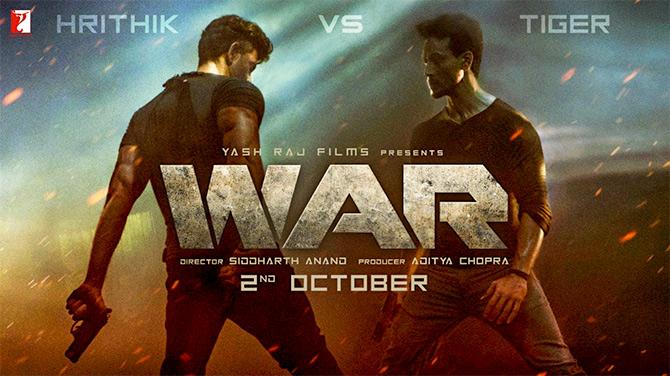 We asked readers to help Tiger Shroff out by suggesting titles for his new film with Hrithik Roshan.
We got many responses -- from Yodha to Thandav to Khatarnak Fighters to Fast Forward.
Yash Raj, the film's producers, have decided that the much anticipated action entertainer will be called WAR.
'When you bring two of the biggest and the best action superstars of India in one film and pit them against each other, you need a title that justifies the promise of a massive showdown,' says Director Siddharth Anand.
'Hrithik and Tiger will be seen going at each other ferociously and mercilessly and audiences will want to see who outwits whom in this incredible fight,' Anand adds.
WAR -- which will release on October 2, the 150th birth anniversary of a man who deplored vilence and war -- is 'the only title that could have delivered on this big promise,' explains the director, 'and justifies the level of an action spectacle that the film is trying to present to audiences globally.'