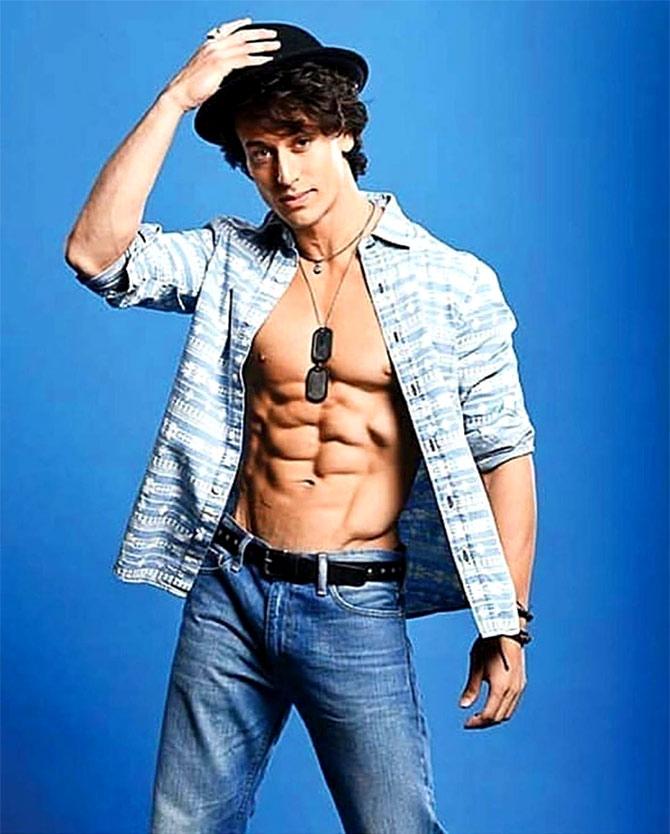 Tiger Shroff obviously has a lot of fans out there.
We asked readers to help him out by suggesting titles for his new film with Hrithik Roshan, and we got many responses!
Directed by Siddharth Anand, the film reportedly has a lot of dance and action.
Here's a look at some of the titles sent by our readers.
Tiger, we hope you're reading this!
Mumbai's Pawan Rajani, 30: Yodha
Kolkata's Aninda Banerjee, 27: Koi Nahi Tere Kaisa, Koi Nahi Mere Jaisa.
Nasik's Rohit Ghodke, 27: Capoeirans
Capoeira, Rohit explains, is an Afro-Brazilian martial art that combines dance, acrobatics and music and people having this skill are called Capoeirans.
Pune's Nikhil Vincent Dass, 39: Vigour.
Mumbai's Shweta Mehta, 33: Ek Se Badhkar Ek.
Delhi's Dibyendu Kumar Roy, 42: Ladai Jackson.
Delhi's Vikas, 38, has four options Coin (as both of them are two sides of a coin; a picture of the coin can show the face of Tiger on one side and Hrithik on other). Sweat, Breathe, Level Next.
Nagpur's Gopikumar, 52: Dhasu.
Goa's Natasha D'Souza, 31: Double Gutts.
Guwahati's Parag Saharia, 34: Hum Se Hain Toofan.
Bangalore's Ashraf Hussain Mazumder, 38: Guru Chela.
Surat's Yash Dugar, 29: Headliner.
Ohio's Unnikrishnan G, 39: Thandav.
Surrey, British Columbia's Anita Swami, 32 has three options: Muqabla, Pratiyogita, Zabardast.
Pune's Aftaab Shaikh, 37, also has three options: Tehelka, Boom, Thrill.
Pune's Nazia, 39, has quite a few options: Kshitij: The Horizon (because Tiger and Hrithik coming together is like the earth meeting the sky). Then, there are Shadow/Saaya/Humsaaya (because Hrithik is training Tiger to be like him), Baadal, Drona Arjun or simply, The Next Step.
Have a good title for Tiger's next film?
Please mail your title to moviesdesk@rediff.co.in (Subject: Tiger's Title) along with your NAME, AGE, LOCATION.
We'll publish the best ones right here on Rediff.com