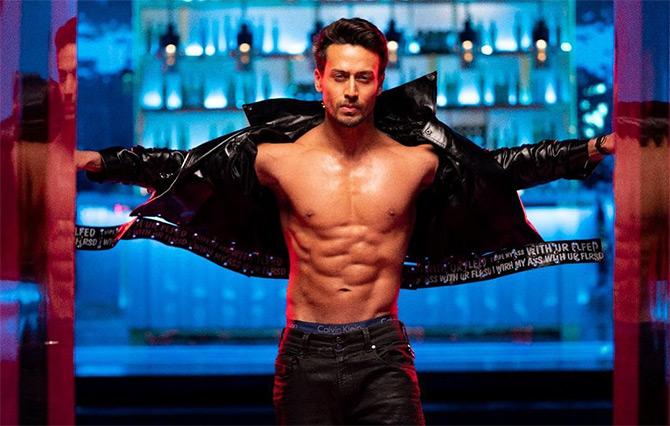 Tiger Shroff obviously has a lot of fans out there.
We asked readers to help him out by suggesting titles for his new film with Hrithik Roshan, and we got many responses!
Directed by Siddharth Anand, the film reportedly has a lot of dance and action.
We published the first lot of titles last week.
Here's a look at some more titles sent by our readers.
Tiger, we hope you're reading this!
Surat's Kamlesh Rana, 50: Banda Yeh Bindaas Hai
Silvassa's Akash Acharya 22: has two options Rangmanch, The Competitor
Mumbai's Sachin Seth, 38: Shaana Sardar
Goa's Santan Dsouza, 38: has two options: Khatarnak Lover Boys, Khatarnak Fighters
Noida's Shailendra Gupta, 38: also has two options: Tigers, Hero ho to Aaisa
Mumbai's Conrad J Lobo, 42: has five options: Tango & Django, Hritik & Me, Mein aur Guru, Guru aur Chela, Mera Action Uska Jackson
Hyderabad's Sanjiv Srivastav, 40: has three options Hum Dono, Dewaane Dost, Dosti.Com
Jabalpur's Siddharth Batra: Toss
Palghar's Dev Raj Gosain: Sangharsh
Patna's Lalit Kumar, 46: Baaziyaan
New Delhi's Amit Babbar, 48: Dance Mania
Indore's Swapnil Vashishth, 37: Drona Arjun
Pune's Meenal, 38: Chanakya
New Delhi's Megha Nair, 32: Dhamekdaar Ajoobe
Mumbai's Rajesh Bhatia, 49: Fast Forward
Kerala's Siju N Antony has 8 options: Mudbag, Hit wicket, Swansong, Gulab Jamoon, Steps, Motion, Gharam Halwa, Khoobsurath
Delhi Ankush Rai, 43: Trigger, Bang Bang Dance Dance
Kerala's S Abhinav, 28: Kaboom
Have a good title for Tiger's next film?
Please mail your title to moviesdesk@rediff.co.in (Subject: Tiger's Title) along with your NAME, AGE, LOCATION.
We'll publish the best ones right here on Rediff.com