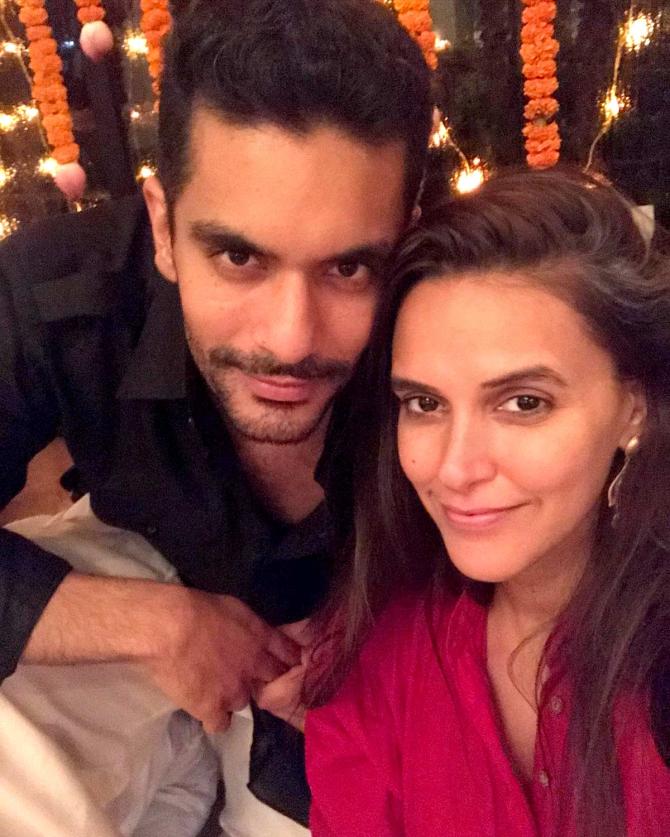 Neha Dhupia has moved into a new home along with husband Angad Bedi and their children, Mehr and Guriq.
It made the actor quite emotional, as she leaves the house where she lived for 19 years (Here's a closer look at it).
She pens a heartfelt note:
'05.04.2004 - 30.04.2023 - Title - "Home"
'Yes it's a true story ... a place I called home for almost 19 years of my life ... saying good bye was just the hardest...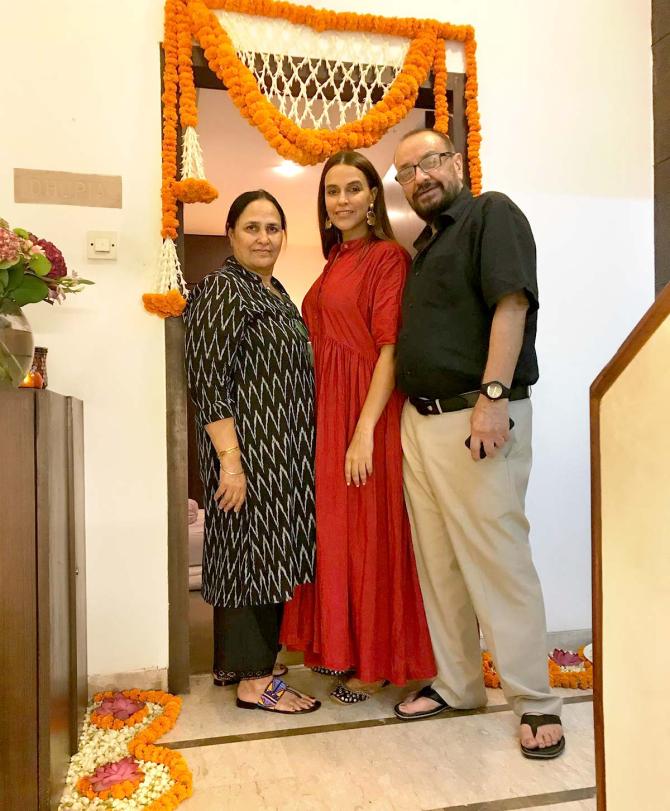 'I still remember as a 23 year old as soon as I walked into this little house I knew I would call it mine forever.. and we did stick to that promise.
'All I'm doing now is going away for a little bit jus so that we both get a little breathing space.
'It's been just a day and gosh I miss it so much already...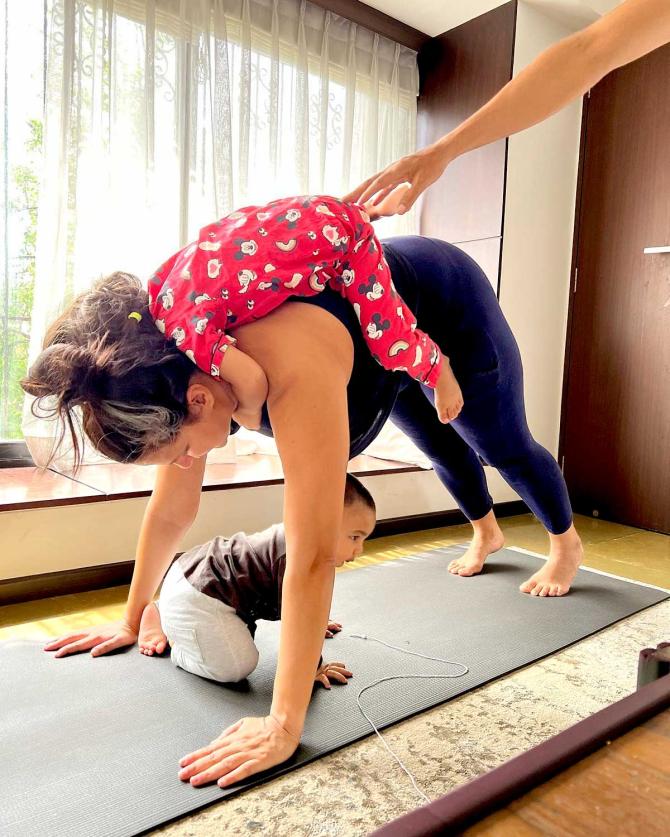 'Every room, every side, Every wall, every nook, every corner has a story to tell ... this place I called home saw me grow, laugh, cry, scream from rooftops literally n figuratively.
'From my first piece of slightest success to my heart breaks to those crazy games nights and those gorgeous Diwali lights and my obsession with multiple things that I would hoard it just embraced everyone and everything with love and positivity and a view to write "home" about.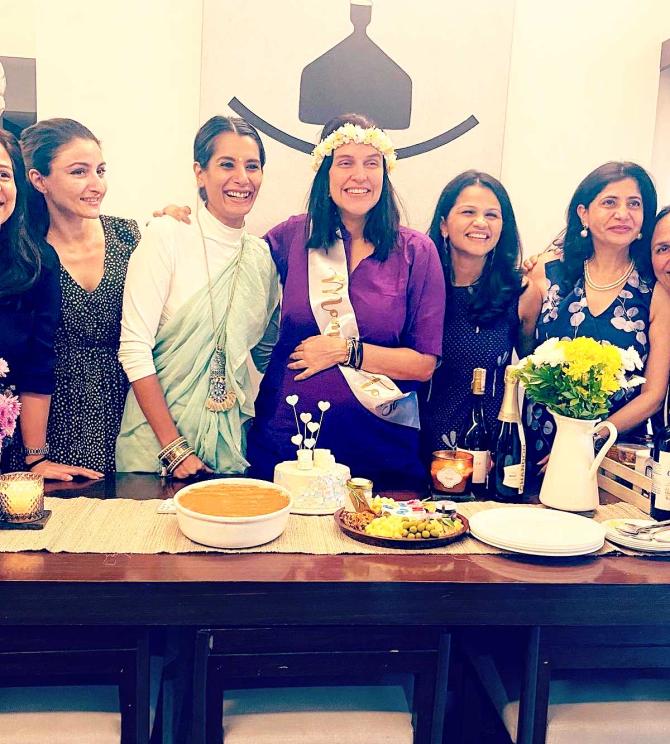 'My crazy casting calls to my endless fittings to my evenings with friends and my midnight munchies and those occasional lovers tiffs to many unreasonable conversations with my team I never ever wanted to be anywhere else but home.
'No complaints as I sit and write this in a brand new home with a promise of brand new beginnings but I feel there will be no bigger and more adventurous story to tell in my life than my time spent there.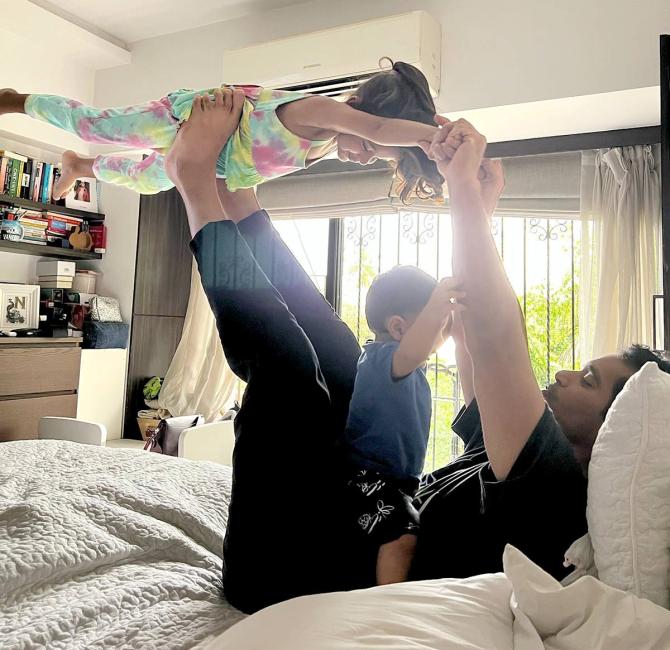 'These walls welcomed me home after a long day and sometimes kept me home endlessly with the hope of having long days ... this home welcomed our love and our babies and I would have wanted any other corner to keep our cot than by the view of the famous mango tree...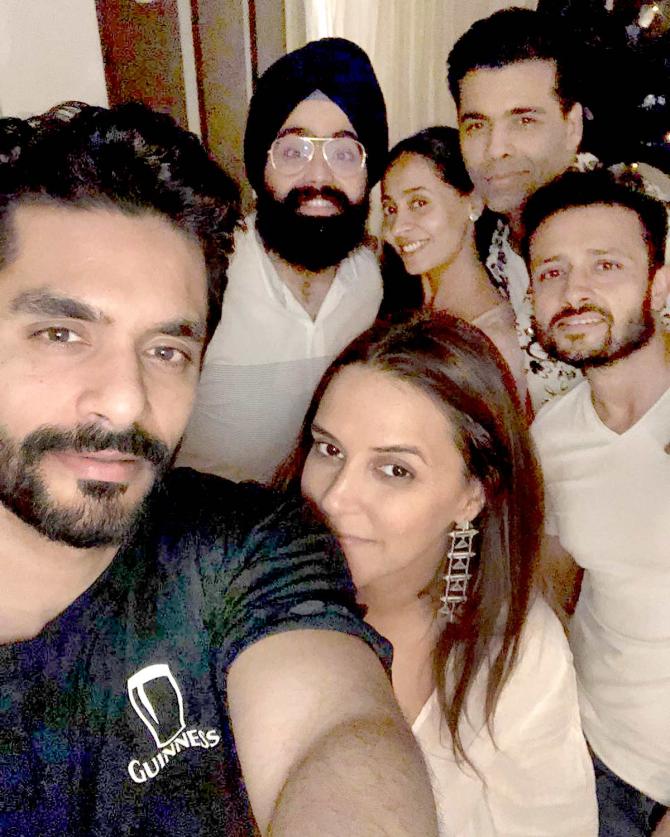 'I would not want any room to be occupied by my parents and family and friends each time They visited than they did and I could nt have asked for a better set of neighbours and friends in the building (very little chatter but we always knew we were there for each other ) I miss , I miss , I miss it all ...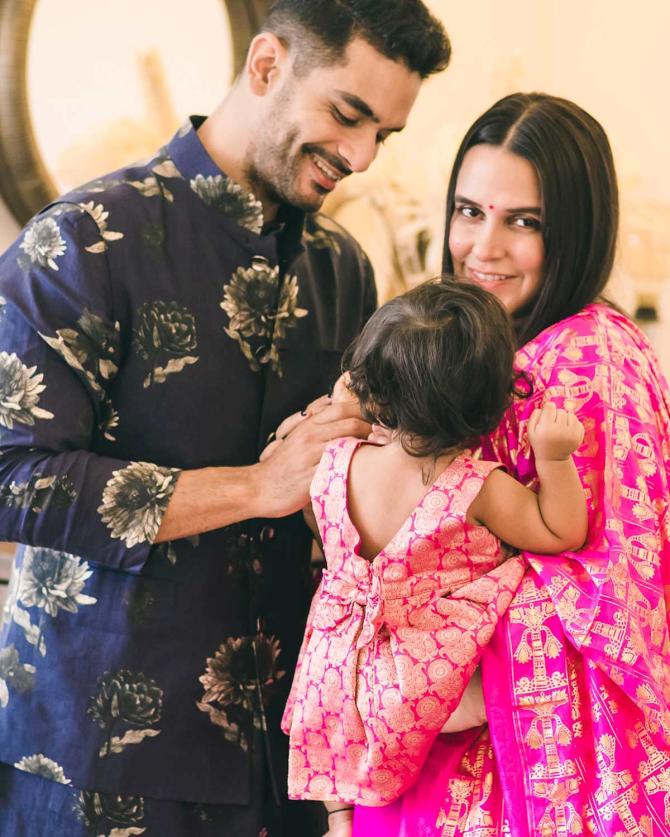 'For the ones who know , it's a life stage crossed and onto the next one... ( also our little love nest had way more memories than just these wonderful photos .. wish I could share all ... ) ... Going to set up our gorgeous new home.. Bye'
Her friends supported her with encouraging posts:
Karan Johar: To new beginnings with the best baggage of memories.
Gul Panag: Congratulations and all the best.
Bhavana Pandey: All the best Neha !! Lots of love.
Aakriti Ahuja: Happy new home to you guys.