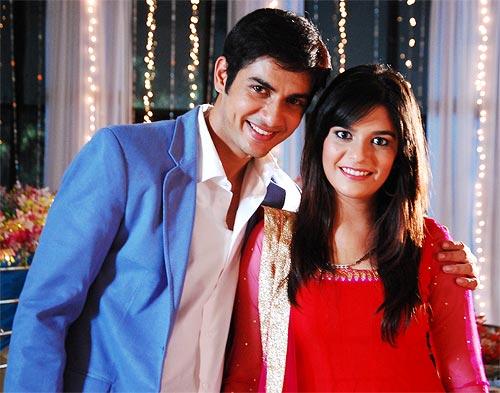 Ekta Kapoor has been promoting her upcoming film Ek Thi Daayan in a novel way -- she has launched a new show called Ek Thi Naayika, in which each episode features an actress launched by Kapoor herself.

This weekend's episode will see Pooja Gor, in a story about a happily married couple who face trouble in their life when they confront a spirit in their new home.

Gor, who acted in Pratigya, and Vishal Gandhi play the protagonists in the two-part episode.

"I cannot reveal much about the story except that I play a Delhi girl. She lives in a high-rise building where weird things start to happen to her," says Pooja.

She says she doesn't believe in ghosts, witches or evil spirits "as I have no experience of it, but I cannot totally discount the possibility. I am slightly superstitious in the sense that if a cat crosses my path, I will utter God's name and move on. But I will not think about it for long."

She finds it fun and challenging to play the role. "It's a brilliant concept and I think we should come up with more
such ideas so that we get to play these different kinds of roles."
On Ekta Kapoor, she says, "It is great to be working with Ekta again. I began my career with
Kitani Mohabbat Hai.
Ekta is my godmother and it is always an honour to be associated in any project with her."
Pooja is currently hosting special episodes of the crime series
Savdhan India -100 Days, 100 Fight backs
on the same channel, Life OK. "I feel proud that I get to host such shows again and again.
Savdhaan India
is a show about people fighting for their rights. It has helped me grow as a person," Pooja says.
She is also getting ready for the second season of the popular serial
Pratigya.
"Yes, it is surely happening and I am part of it. However, it is too early to talk about the story and whether we will have the same characters and actors playing the roles," she says.
There were reports that she might play a double role -- that of Pratigya and her daughter.
"I haven't got the complete creative brief so I can't tell you anything. I have no issue playing a mother. People have already seen me as Pratigya, who was the mother of a small child then," Pooja clarifies.