'There are times when I have to convince myself to go on the sets to shoot.'
After Arjun Patiala, Diljit Dosanjh will be seen in yet another comedy, Good Newwz, also starring Akshay Kumar, Kareena Kapoor Khan and Kiara Advani.
Debutant Raj Mehta's comedy is about a sperm mix-up.
"I don't consider myself as a part of the Hindi or the Punjabi film industry. For me, a project is everything, " Diljit tells Rediff.com Contributor Divya Solgama.
With superstars like Akshay Kumar and Kareena Kapoor in it, Good Newwz is a big film, up for release. Excited?
Yes. But I have no idea what kind of feedback the film is getting.
I know everything when a film is about to release in Punjab because I do a number of shows there.
But I enjoyed working for this film. I didn't realise when it started and completed.
Why did you sign up for this film?
I liked the story and my role. I liked the whole goof-up idea.
Also, there is an emotional touch at the film's end where the climax is written from the family point of view.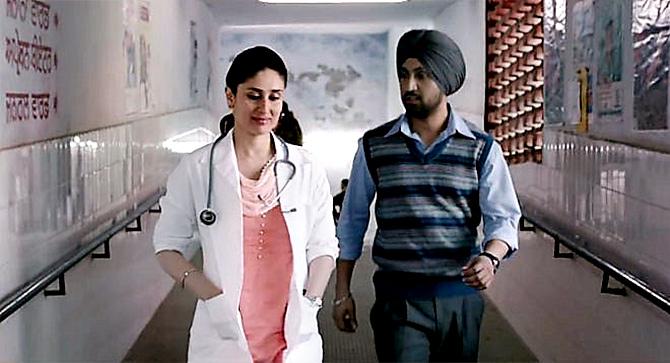 You are working with Kareena for the second time after Udta Punjab. How comfortable were you this time?
Very much!
I was comfortable during the shoot of Udta Punjab also.
I am quite comfortable working with any actor on screen.
Although I was a bit nervous while working with Akshay and Kareena, as I am fan of their work, when the camera is on, I am much comfortable with anybody.
Any fan moments between Akshay and you on the sets?
I saw Mohra several times when we used to rent video cassettes and watch it on the VCR.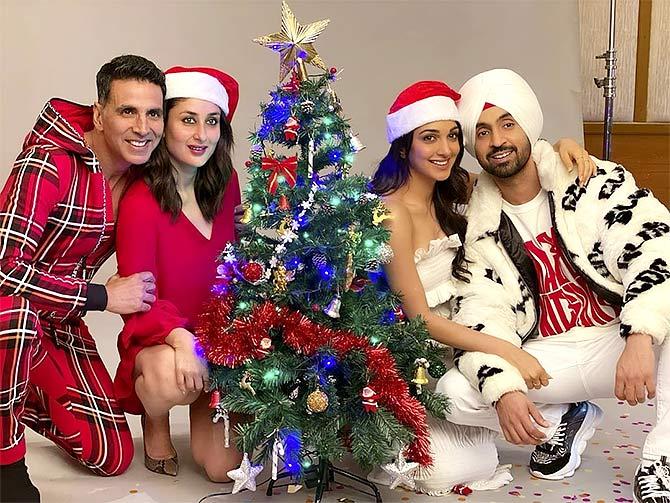 When you were approached for Good Newwz, did you know that Akshay and Kareena were a part of it?
I was approached quite later, when everybody was already on board.
It does not matter whether I am approached before or later or who was already signed on.
What matters is the role.
I have declined a lot of films with great casts where my role was not interesting.
How tough is it to do comedy?
Comedy is a bit tough.
Eventually, the film belongs to the captain of the ship, the director, because he brings out the character from the actor.
I would like to add that Akshay paaji has one of the finest comic timings and excellent body language in the industry.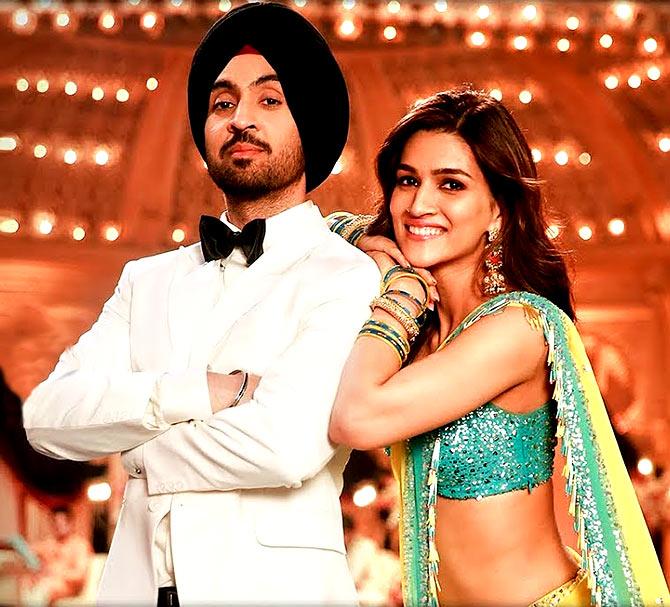 Arjun Patiala did not do well at the box office.
That happens. But still, you have to be on the film's side because you have chosen to do it.
Sometimes, films are not being made from your point of view. It's made at the hands of the director.
My comedy films have done well in Punjab and I hope for the same here as well.
Earlier, I used to get offers of serious films in Bollywood.
I hope to get more family and comedy films because kids get more connected to you. With that, I get more offers to do shows.
Now you are getting so many offers from Bollywood, have you offered Akshay any Punjabi film?
I have never asked for favours from actors.
I concentrate on my work and never interfere with others.
Akshay paaji is already doing a lot of Hindi films. He can try it out there if he wants to.
If we talk about his Sardar roles, I liked him very much in Kesari.
Soon we will get to see Aamir Khan playing a Sardar in his next film Laal Singh Chaddha.
Even Saif Ali Khan did wonders when he played a Sikh in Sacred Games.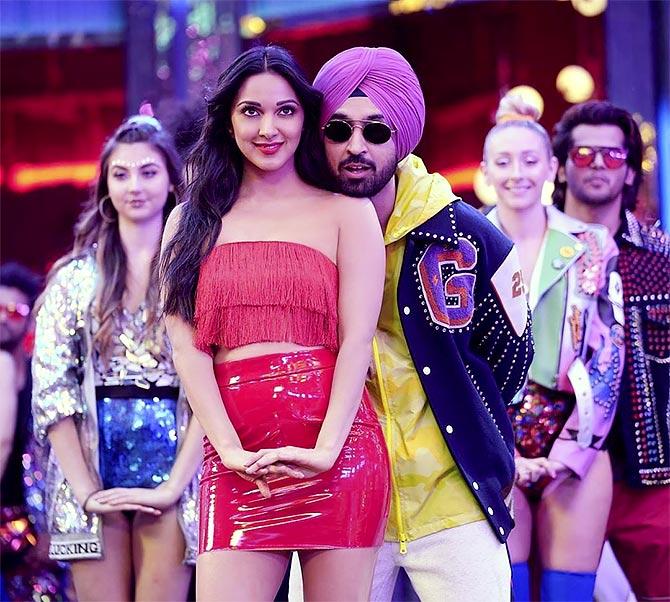 You have been working in Bollywood for the last three years. Do you still feel like an outsider?
I don't believe in such things.
I don't consider myself as a part of the Hindi or the Punjabi film industry.
For me, a project is everything.
I consider myself a part of a particular project, whether it's a Hindi or a Punjabi film.
How do you choose your films?
To be honest, my team and I don't know anything about films.
We have no idea which film will work at the box office and which won't.
After choosing the script, there are times when I have to convince myself to go on the sets to shoot (laughs).
---
Divya Solgama loves masala entertainers as well as hard-core realistic films. Divya can be contacted at movies@rediff-inc.com
---