'India is called the largest democracy in the world and one cannot believe that there are two Constitutions, two penal codes and two sets of laws.'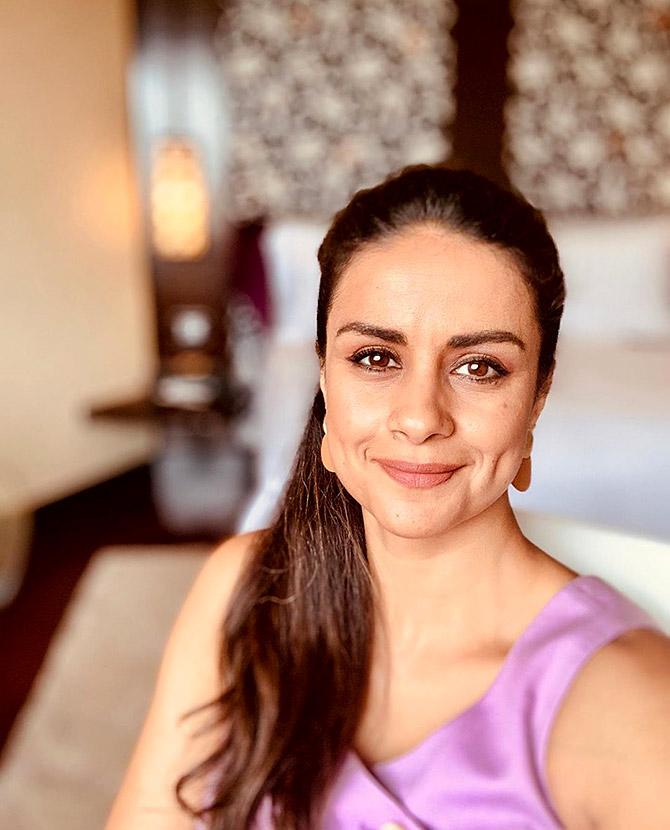 Gul Panag made everyone sit up and take note of her in The Family Man, where she has a brief but pivotal appearance.
The actress, who is a part of the Kashmir angle of the story, feels strongly about the current situation in India's newest Union Territory.
"If Kashmir has its own Constitution, penal code and laws, every other state should have it too. But if every other state doesn't have it, then Kashmir should not have it either," she tells Rediff.com Contributor Divya Solgama.
What feedback have you been getting from The Family Man?
That I look badass!
I got an instant positive message from my nephew in Canada.
It's very rewarding when there is instant feedback due to social media.
Of course, one cannot replace the 75 mm experience of a film but you come one step closer to the audience with the web platform.
My Instagram DM is filled with messages like 'Watching the show', 'It's extremely amazing'...
Somebody saw it in Hong Kong before it came out in India because of the two-hour time difference. That person messaged me with screenshots that he was watching the show right then!
Raj and DK are stellar filmmakers.
Apart from their quirkiness, what's interesting is the sub-text. That requires a lot of intelligence and hard work.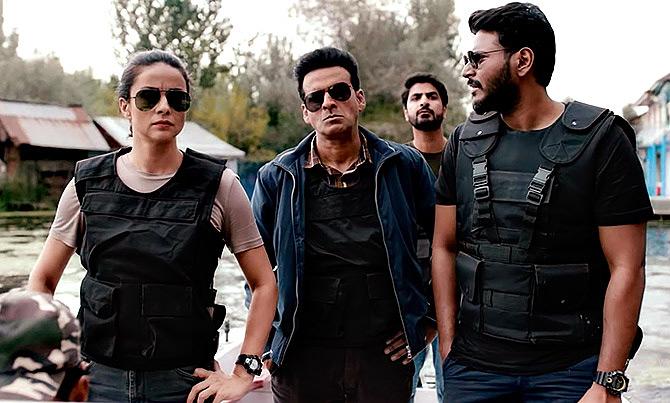 You have been a part of unconventional films like Fatso and Straight. Do you think these films would have fared better if they had been released on the OTT platform?
I think every production has a plan to release their films on the OTT platform.
The way things are working now is very fortunate for creators, actors and directors.
This is a very interesting time for us, not just in India but the world over, in terms of creating content and acting in front of the camera.
Ever since you made your Bollywood debut with Dhoop in 2003, your process of selecting projects has been different.
When you work with Om Puri and Revathi on your very first acting project, you realise that acting is nothing but reacting.
And if you draw out some authentic reactions, your job as an actor is done.
For instance, in The Family Man, where you are acting with someone like Manoj Bajpayee, I don't have to do anything.
I simply have to react to what he is doing.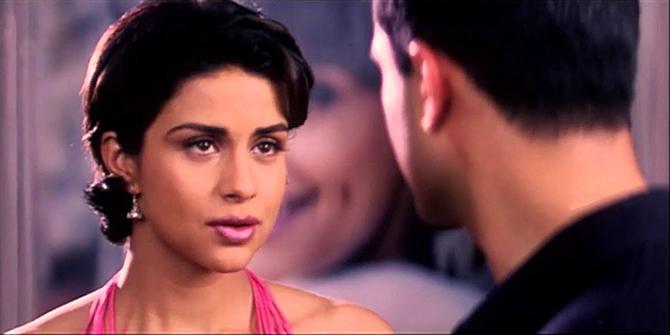 You have played a Kashmiri before in the TV serial Kashmeer. Was it difficult to speak in Kashmiri?
A lot of people assumed I was Kashmiri when I did Kashmeer because it was my first acting assignment!
When you speak Kashmiri, there is a similarity with the Urdu language where it shortens the words. Once I understood that, I was confident about speaking it.
I understood the trick of speaking in Kashmiri.
You have always been quite vocal about your thoughts. What do you think about the situation in Kashmir?
One thing I want to say is that Section 370 and 35(A) had to go.
We should all know the basic laws and sections of the IPC (Indian Penal Code) because tomorrow, if we are being dragged into something, we should at least know what the sections stand for.
As a political science student, I'm keen on studying the law.
I have begun to understand that 99 percent of the acts -- including termination of pregnancy and the Consumer Protection Act -- are being applied all over the India, except Jammu & Kashmir.
The IPC does not apply to J&K because they have their own version of the IPC called the Ranbir Penal Code.
India is called the largest democracy in the world and one cannot believe that there are two Constitutions, two penal codes and two sets of laws.
We are not a federal country like America, where certain things are legal in some states but illegal in others.
So, if Kashmir has its own Constitution, penal code and laws, every other state should have it too.
But if every other state doesn't have it, then Kashmir should not have it either.
A lot of states have their own special status... for example, Assam, Mizoram, Meghalaya, Nagaland, Tripura, Sikkim, Arunachal Pradesh and Manipur.
States like Uttarakhand and Himachal Pradesh have special status as well, so people who do not officially reside there cannot buy property in that state.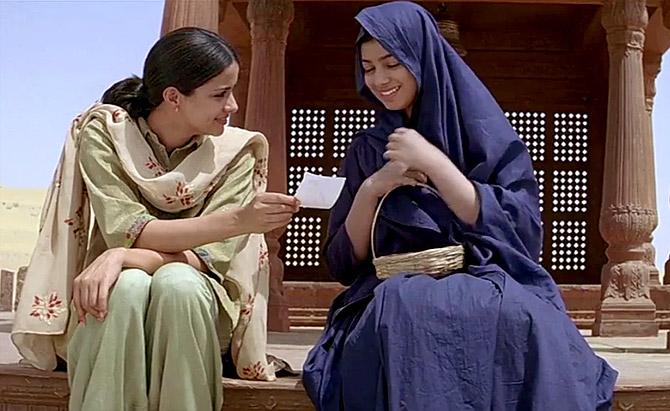 Your critically acclaimed film Dor was shot in Himachal Pradesh. Did you ever think that it would become a classic someday?
Yes, I did.
When I saw Nagesh Kukunoor's Iqbal, I saw a truly gifted filmmaker who told things as they are.
After that, I hounded Nagesh to give me an opportunity to work on his next film.
At that time, I didn't know what his next project would be but rumour had it that he had roped in two big stars.
In those days, big stars were very apprehensive about doing experimental films.
I met him at the screening of Iqbal and chased him relentlessly until he agreed to audition me.
Later, I was finalised to play Zeenat in Dor.
I knew right then that the film would have an incredible impact on the lives of people.
Indian web shows are getting nominated for international awards. What do you think about that?
It feels great that two of our Indian web series have been nominated for the Emmys.
It's a very big achievement because it shows that we always had the talent; we just did not have the canvas to showcase it.
Now that we have that canvas, (we can see that) filmmakers like Anurag Kashyap and Vikramaditya Motawane are ahead of their time.
The web does not discriminate between what's happening in India and the US or other countries.
We are competing with global content, which we could not do earlier because of the lack of canvas.
Earlier, web content had a lot of violence and sex-based shows but that's changing now.
A lot of filmmakers use nudity, sexuality and violence to make stories more authentic, whereas others will use the same to just titillate the viewers.
I think we should have a rating system because we can't have censorship in India, the largest democracy in the world.
There should be no question of censorship.
So you have to rate the content for a particular audience age.
We have always lacked in the implementation and execution of our great ideas.
I think the rating system is better because censorship holds the film's idea hostage.
Further, there has to be a degree of self-censorship exercised by filmmakers themselves.
If there is something in a show or film that is not needed, it should not be there.
Also, filmmakers should be very clear about making and showing the content to certain audiences.
There is a significant portion of our country that get easily influenced by what they see on screen, especially on the web platform which is available to everybody.
So a degree of self-censorship is required because I have a gut feeling that, soon, we will have censorship on the internet.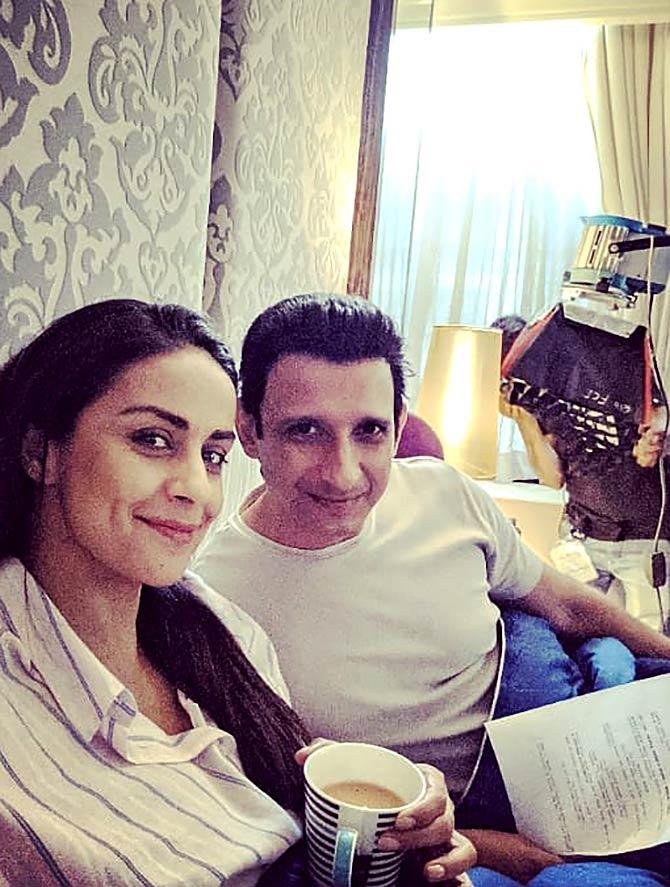 What's next for you?
After The Family Man, I will be seen as an antagonist in Bypass Road, which is directed by Naman Nitin Mukesh.
It's a whodunit murder-mystery, written and produced by Neil Nitin Mukesh.
After that, I will be seen in a Web show called Pavan And Pooja. It will tell the story of three couples at different stages of their lives.
I play someone who is married for about 15 years and there are complexities in their relationship.
I am paired opposite Sharman Joshi; we are seen together after our film Hello (in 2008).
The younger couple will be played by Taruk and Natasha Bharadwaj and the older couple one will be played by Deepti Naval and Mahesh Manjrekar.
It is directed by Shaad Ali and Ajay Buwvad.
Right after, I will be seen in Rangbaaz 2 with Jimmy Sheirgill.
I will also do a Web series called Patal Lok with Jaideep Ahlawat. It is a crime show and is produced by Clean Slate Films.