Bollywood seems to be making the most out of staying at home.
From spending time with family to singing and making music, here's how they are keeping themselves busy.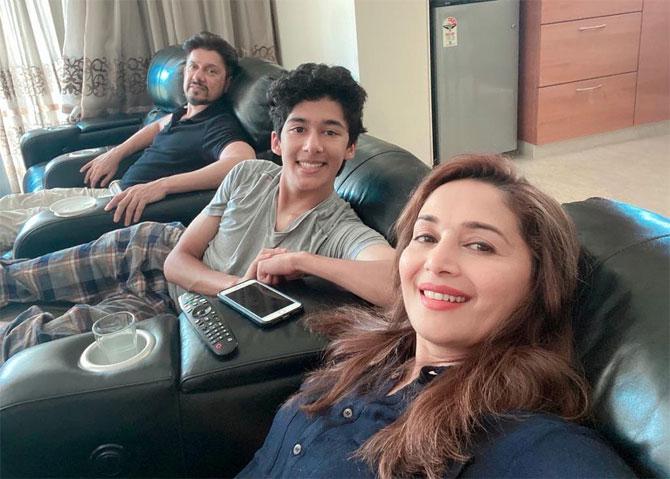 Madhuri Dixit is spending time with her family, and keeping the television remote close at hand as well!
Katrina Kaif makes music.
But the sound she says will come in a few days. It's a 'work in progress'.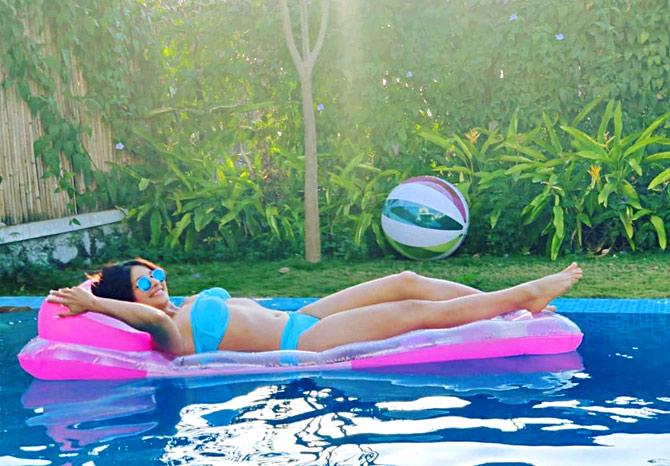 Tanishaa enjoys some pool time and writes, 'Take this time to realise the good things in life are free! Love laugh cherish urself!'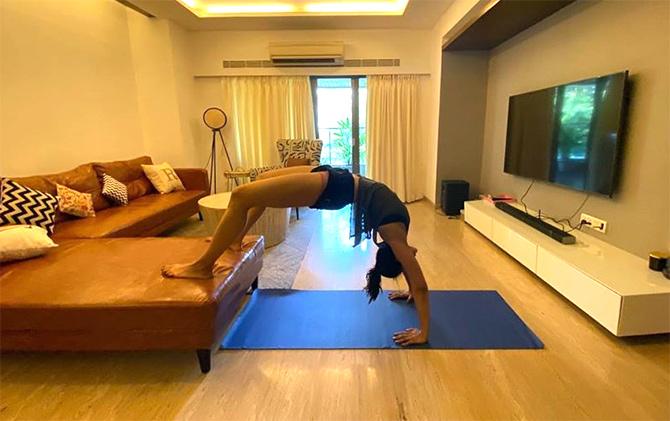 Rakul Preet finds new ways to exercise at home.
'Do things that you never found the time for.'
Sayani Gupta does just that and gives wings to the singer inside her.
Video: Kind courtesy Radhika Madan/Instagram
Radhika Madan takes time out to practice her piano.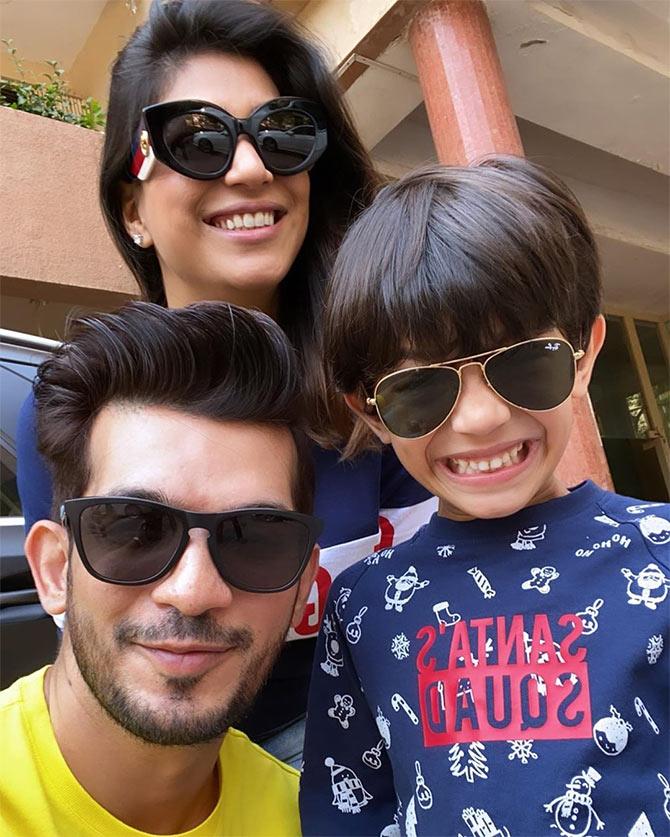 Arjun Bijlani takes his family for a quick holiday to Lonavala.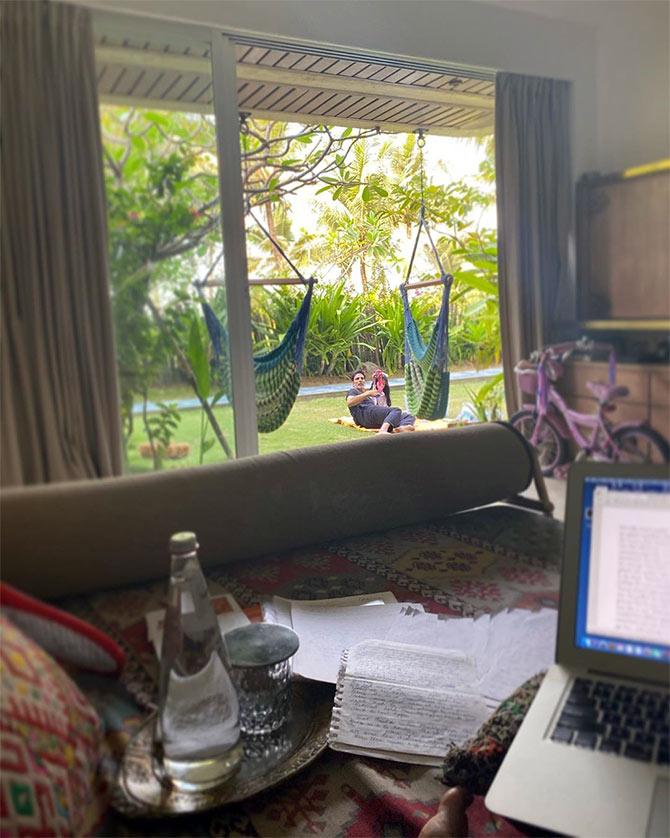 Twinkle Khanna spends some time outdoors.
She writes: 'Thought I would work on my book while he keeps her busy but the people that live inside my head don't talk to me when the people I live with are chattering away as well.'
Preity Zinta gives her mother the classic champi massage!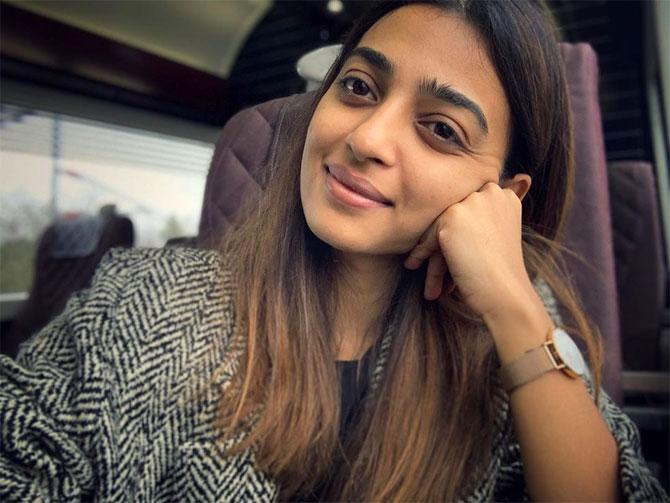 Radhika Apte recently took a flight to London, and she writes about her experience: 'For all the many msgs I received from friends and colleagues with concern and curiosity. I'm back in London safely. There was no issue at immigration. It was rather empty and had a wonderful chat with them!'
'The Heathrow express was literally empty and barely anyone at Paddington either. That's all for now! Thank you for all msgs. PS. BA flight was full! (though two days ago when I went to India from London it was empty.) More PS. The immigration officers had no information to share regarding UK closing borders.'