Whadya gonna do?
Some options for you, folks!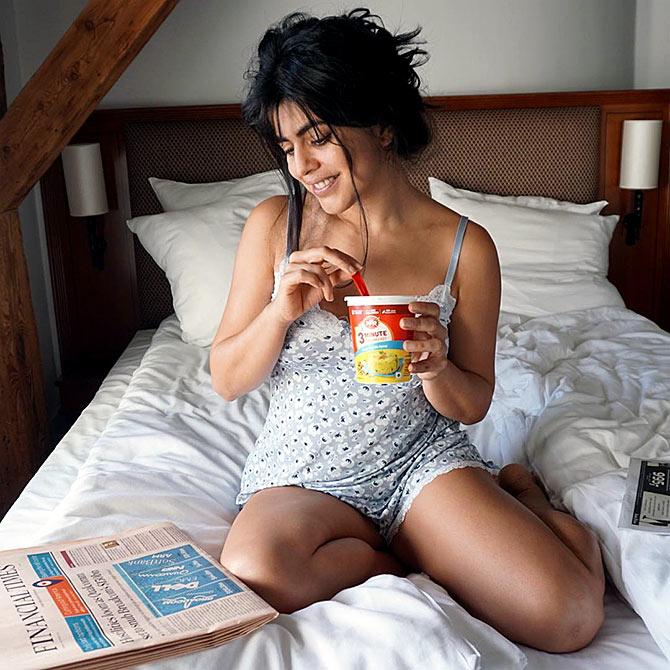 Kicking your heels at home right now?
Are you one of the millions across India tied down at home by COVID-19 panic?
Either self isolating. Or social distancing.
What if you're boooooored?
What's there to do!?
1. Become a TikToker
'Cause Facebook is for parents and grandparents and dead bores. And Instagram is way too much effort.
You don't need to fly a parachute or wink to be an Internet star overnight.
Aim low(er). Sign up on TikTok.
Jump on the #fliptheswitchchallenge bandwagon and try going viral.
2. Take a bubble bath
Take hygiene to the next level and have a bubble bath instead. Use that charcoal mask that's been very lonely on your sink top.
3. Play with your hair, try some makeup hacks
It is unlikely that you'll visit the salon any time soon.
So try as many DIY hair and makeup tricks you can afford till your mom labels you a narcissist and secretly tosses all your stuff.
4. Sext your boyfriend or crush
Ah... Naughty! We know you always wanted to do this... you were just waiting for approval.
Alright, just hit 'send'. You already have your message ready, don't lie.
5. Play Sudoku or or ace the Rubik's cube (you can't; but no harm in pretending you could)
Set higher goals. Get nerdy. Challenge yourself to solve a puzzle in less than a minute.
Or catch up on reading. Improve your geography/GK -- learn all states on the map of a country you want to visit one day.
6. Make a more ambitious bucket list
Go crazy! Say you want to be a billionaire by the end of 2020.
Or make a realistic one. Visit Goa with friends (before you die).
7. Dance Lil' Lady, Dance!
Dance is all about expressing yourself. So let it flow!
8. Recreate a Masterchef recipe
Remember all those mindful nail-biting hours you spent watching contestants on Masterchef Australia cook up the perfect souffle or brioche... Don't let them go in vain.
Recreate at least one dish at home. One? Please try! And do we need to add? Take a pic.
Or have a cook-off with your family and see who makes the sexiest entree!
9. Sign up for an online course
Alright, we know this is serious. But you can't let sinister Madame Corona ruin your career, can you? Use this time to pad your future.
10. Update your CV
While we are on career, don't forget to update your CV.
And try applying for that dream job. Like taking care of 55 cats on a Greek island. Or becoming an ice cream taster or a professional clapper.
Part II: 15 Ways to Take Care of Yourself at Home