Who says romance is dead in the age of covid-19?
You are the die-hard romantic, aren't you?
Without the tadka of love, the masala of flirting, your life seems rather empty.
We truly empathise.
Which is why we can understand your frustration in these trying times when social distancing, self-quarantine and dirty looks if you as much as dare to sneeze, cough or even sniffle are the norm.
You can't kiss or hug your love, or even hold hands.
No romantic walks or long hours whiled over a cup of coffee... you can't even sit at the beach or by the river side and whisper sweet nothings to each other.
No chocolates or gifts or even flowers to be exchanged.
It's a Romeo and Juliet situation where Juliet needs to remain confined to the balcony and Romeo can only gaze at her lovingly from the ground below -- three feet distance at least, remember?
But not to worry. Apply the art of jugaad and keep those fires of love buring.
Here's how you can keep romance alive in the age of coronavirus.
You have eyes for the lovely next door?
Offer to help your mom. Hang out the clothes to dry at the same time she does...
That's how, ahem!, you kill two birds with one stone.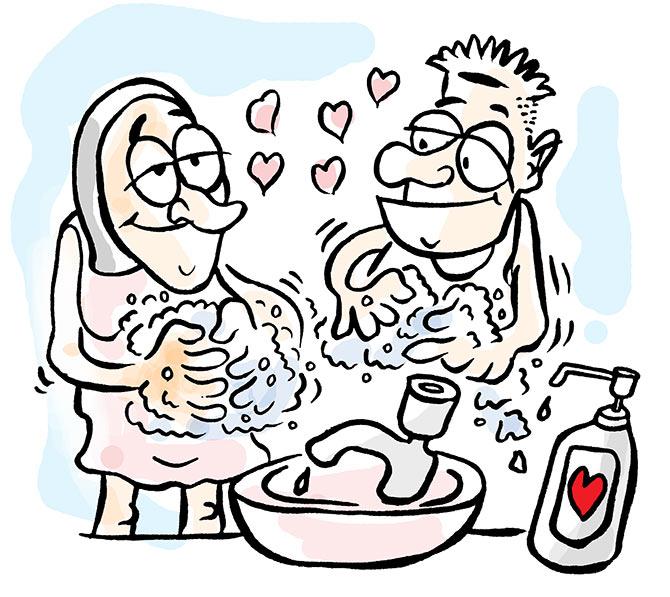 What can be more romantic these days than good old handwashing?
Go, lovers, go, wash hands together.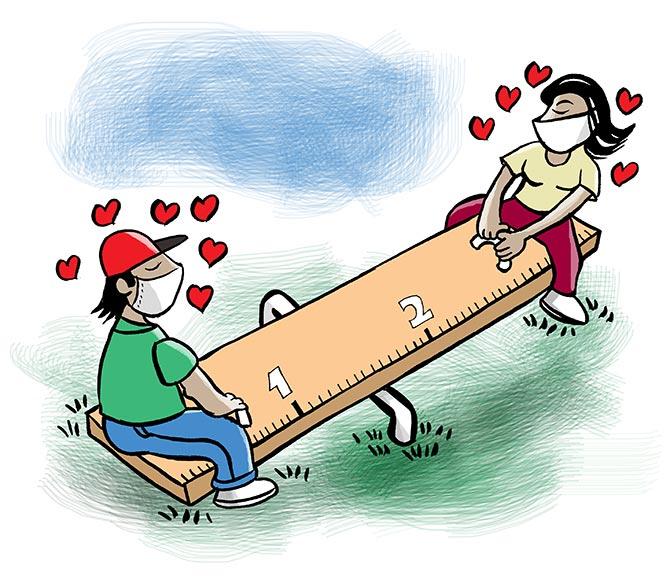 Now that's a great way of maintaining that three feet (or one metre) distance!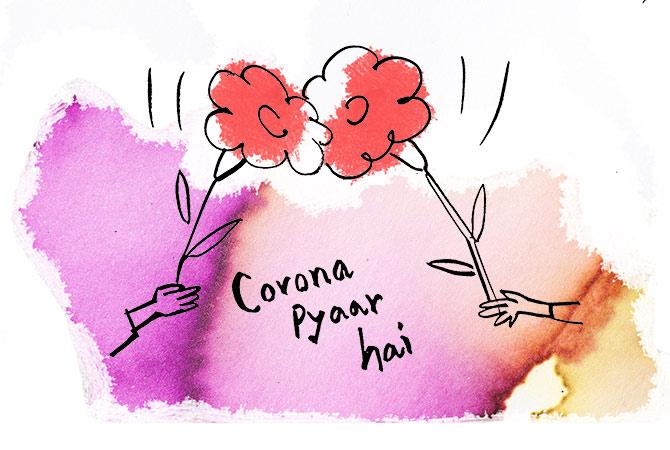 Can't hold hands? Take inspiration from 1970s Bollywood romances -- sing a love ditty and use, use, use those flowers.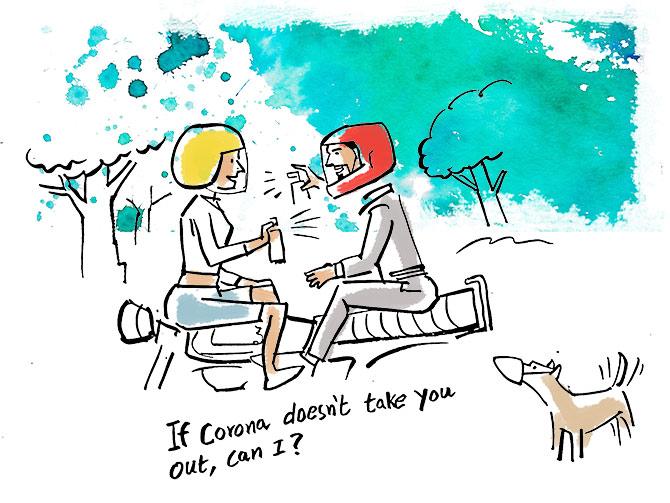 Cheesy lines always work!!!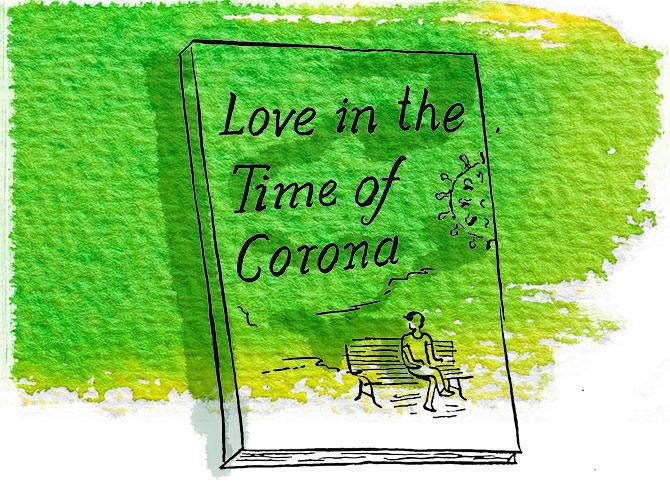 Can there be anything more romantic than a novel penned for your love?
After all, you have all the time in the world :)