'It wouldn't be a happy birthday if I'm not working.'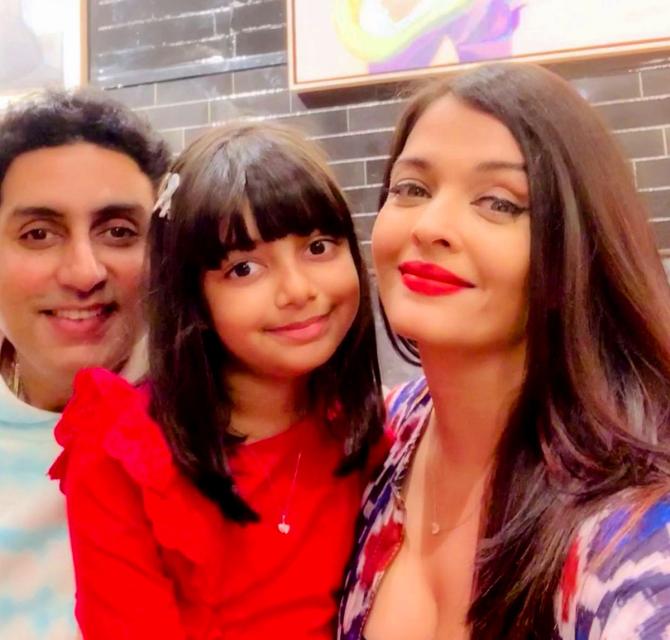 Abhishek Bachchan's birthday on February 5 turned out to be a hectic affair.
He shot for a film in the morning and then took a flight to Hyderabad to be with wife Aishwarya and daughter Aaradhya.
Aishwarya is in the city shooting for Mani Ratnam's new film.
"I am about to board a flight to Hyderabad to join my girls," he tells Subhash K Jha.
"They insisted I join them there and it didn't take much persuasion to convince me. Of course, I wanted to be with them on my birthday," he adds.
Abhishek loves a working birthday.
"For me, the best way to celebrate is to work," he says.
"I like to spend my birthday with my family if I can. But it wouldn't be a happy birthday if I'm not working," he adds.
This has been the birthday routine for Abhishek since his debut.
"Every year since I started my career in 1998, I have made sure that I'm shooting. I remember I was shooting with J P Duttasaab on my 23rd birthday. The only year I missed shooting on my birthday was the year when I was in New York, promoting Delhi 6. I hope to continue working on all my birthdays."