Abhishek Bachchan is 20 years old.
In show business, guys!
His first film Refugee, directed by J P Dutta and co-starring Kareena Kapoor, released on June 30, 2000.
Abhishek has been posting fond memories and interesting anecdotes on Instagram, recapping his #RoadTo20.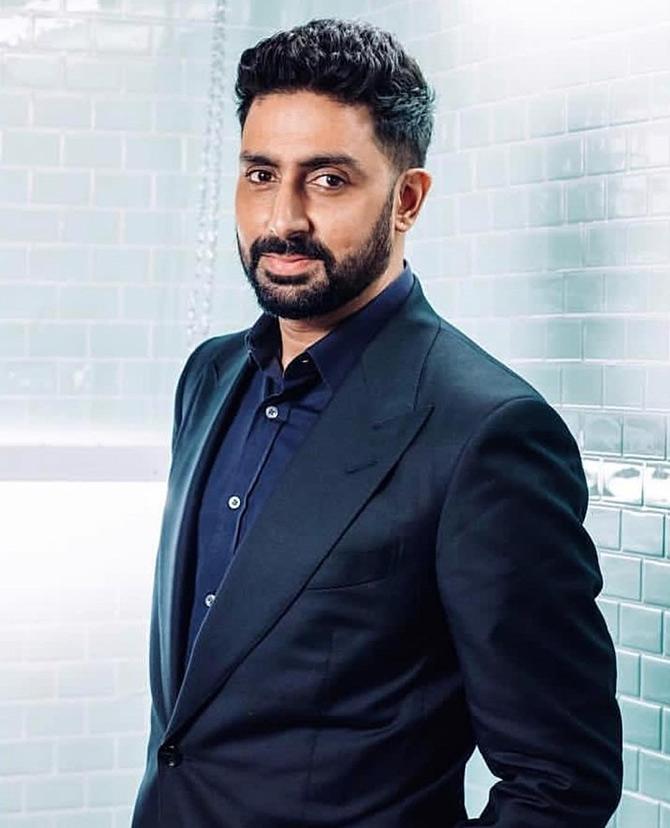 Time flies when you're having fun! #RoadTo20.
Today, 20 years ago J P Dutta's Refugee released. Marking the introduction of yours truly and @kareenakapoorkhan into the world of films.
Your first film is always most dear and special; Refugee was no different.
An amazing experience! A newcomer could not have asked for anything else. JP sahab was the best teacher. Caring, nurturing and has since been an amazing guiding force for me.
The entire cast and crew were so patient, supportive and encouraging. My love and respect for all of them is boundless. Thank you!
It is a blessing and a privilege to be able to look back and recount the last 20 years. Any actor will tell you, getting to make a film is a huge honour.
Surviving 20 years seems unimaginable. The best part is I feel like I'm just getting started.
I have so much more to prove. So much more to do and I can't wait....
However, none of this would have been possible without my family!
They have been my inspiration, my strength, my silent support and my raison d"être.
They allowed me the freedom to figure out whatever I needed to without ever pressurising me, burdening me with expectation.
They let me know when they didn't like a performance and showered me with love when they did.
I am because of them and I hope, some day whey they look back and reminisce they feel proud of me.
But now this is sounding like the end.... nowhere near it. Like I said, I'm just getting started.
And "miles to go before I sleep". Like the great Sinatra said: "The record shows, I took the blows And did it my way!"
Year 2018: Manmarziyaan
I didn't have a release in 2017.
2018 saw the coming together of @anuragkashyap10 @aanandlrai @taapsee @vickykaushal09 @kanika.d and @itsamittrivedi
I've written so much about my experiences of working on Manmarziyaan (if you scroll back on my feed you can read it) a young energetic unit who gave it their all.
Made a wonderful film about modern love.
Made good memories and ate the best food and drank the best lassi in Amritsar.
I have an idea... Anurag, let's make s documentary on food across India. Vicky and I will host it. Kanika can write it. You and Anand direct it. Amit will give the soundtrack.
Taapsee will handle all public relations and production (since she will probably not eat anything!!) I'm on! Over to you.
Year 2016: Housefull 3
A franchise that has brought smiles to so many faces. Was a pleasure to be a part of one of them. Reunited with so many friends @akshaykumar @riteishd @jacquelinef143 @lisahaydon @nargisfakhri @boman_irani @sajid_samji @farhadsamji
Akshay ensured that Riteish, Boman and I would wake up early and work out with him before breakfast...
RD, Bomzi and I ensured that we would put all those burnt calories back on during the course of the day much to @jenniferlegs dismay.
A fun film, a super fun team and great memories!
Year 2015: All Is Well
Which actor is going to refuse to do a film with the great Rishi Kapoor. Certainly not me.
When Umesh Shukla told me the story and that Chintu uncle had agreed to be a part of the film... it was an instant yes!
Although I had worked with him in Delhi 6 it was just a handful of scenes. Here, Umesh gave me an entire film.
So much to learn from him on set as well as off set. Definitely one of my favourite co-stars. I miss him! @simply.asin #SupriyaPathak @smritiiraniofficial #UmeshShukla @aryacam
Year 2014: Happy New Year
A film filled with some of my most favourite people.
@farahkhankunder had discussed the idea of HNY with me soon after Main Hoon Na. I guess it didn't work out then and she went on to make #OmShantiOm (she had me in a cameo in the film too).
When they (@iamsrk and Farah) finally decided to make Happy New Year I was the first one in line to sign up.
It was such a happy film and one of the most memorable and fun shoots I've ever been a part of.
Never ever did Shah or Farah differentiate between any of the actors. We were all one BIG gang!
The outdoor in Dubai at the magnificent Atlantis hotel was like staying in a college dorm, and Farah was the headmistress/matron trying to discipline and herd this unruly bunch of kids (yes, @boman_irani you too!! )
I didn't even realise when we started and finished the shoot. It was such a happy unit for such a happy film.
Each actor counted themselves so lucky to be a part of such an extravagant production.
Smiles and laughter everyday. We worked together, played (FIFA) together, worked out together, ate together, travelled together, rehearsed together, went out together and partied together.
The only thing we didn't do (thank god) was sleep in the same room together (Farah isn't at her best early in the morning).
All of this was only possible due to the leadership, friendship and largesse of Shahrukh. He selflessly allowed us to hop onto the HNY express and took us on one of our most memorable journeys.
I can go on and on about the cast, the crew/production and our experience.
I feel a true measure of a wonderful memory is that it always brings a smile to your face when you think about it; and when I think about the time we made Happy New Year I ALWAYS smile.
I will never be able to thank Shah and Farah enough for making me a part of this film, ever.
Teem Diamond forever! #NanduBhideDimaagMeKeede @deepikapadukone @boman_irani @sonu_sood @therealvivaanshah @apnabhidu @sarahjanedias @anupampkher I love you all.
Year 2013: Dhoom 3
Back in the saddle of the Dhoom franchise. This time directed by Victor, an old and dear friend of mine. Victor was the writer of the first 2 Dhooms.
He also wrote the dialogues for Guru and Raavan. To be directed by him was... I guess, overdue.
My brother @udayc is always a blast to work with. And if that work entails him playing Ali then it's even more fun.
This time the Dhoom boys were joined by @katrinakaif My second film with her. She did her first-ever Hindi film with me, Sarkar.
Dhoom gave me the once in a lifetime opportunity to work with @_aamirkhan and if given another opportunity I wouldn't act with him, I want to be directed by him!!!
So Aamir, if you're reading this, kindly consider my request. Aamir was so warm and forthcoming as a co-actor.
Very helpful and accommodating. I can only imagine what a wonderful director he must be. Apart from his great talent he is so down to earth and fun loving on set despite what scene we would do.
One of my fondest memories was when we shot a few scenes in the Six Flags amusement park in Chicago. The park was shut and it was just the unit that was allowed in.
The minute Aamir and I would get the shortest of breaks, we'd run off the the closest roller-coaster and ask them put it on just for us. What a luxury!!! Good times!
Year 2012: Players, Bol Bachchan
Players was the official Hindi remake of The Italian Job. Helmed by the legendary Abbas Mustan! I had always wished to act in a film directed by them and thankfully got the opportunity in this film.
Again a big cast @iambobbydeol @bipashabasu @sonamkapoor @sikandarkher @omionekenobe @neilnitinmukesh and the great @iam_johnylever who's genius in unbound. We shot a lot of the film in New Zealand.
I remember it was my birthday and @aishwaryaraibachchan_arb had flown down to be with me. The same evening New Zealand had also won the Rugby 7s tournament in Wellington. Needless to say it was a memorable night. Everybody was on the streets in celebration. It was amazing.
In the middle of all this chaos we all managed to bump into another desi there who was playing the dhol. You can imagine what we all did after that.
Wellington was jamming to the beats of the dhol and the streets were filled with New Zealanders dancing the Bhangra thanks to the 'players'.
Bol Bachchan was the reunion of team Zameen! It was so nice to see @itsrohitshetty grow and evolve from his first film -- Zameen to the mega director of Bol Bachchan.
@ajaydevgn and Rohit are like brothers to me. Very protective and loving towards me.
I was so honoured to work with all the wonderful cast they had put together for this film. A cast filled with some of the best comedic talent we have in India.
To be honest it was intimidating. You had the bring your 'A' game to set every day or these actors would have you for breakfast.
So exciting. A very challenging role and I hope I managed to fulfil Rohit's vision for Ali/Abhishek.
Rohit believes in treating his entire unit like one big happy family from everyone eating together to playing together to travelling together to making a superhit together!
What an experience!
@ajaydevgn @itsrohitshetty @simply.asin @prachidesai @archanapuransingh @krushna30 Asrani ji and the rest of the cast and crew.... wow!
Year 2011: Game, Dum Maaro Dum
Game was a very cool and slick whodunnit.
A genre I've always wanted to do being a big fan of Poirot. The film gave me the opportunity to work with wonderful actors and an awesome crew helmed by Abhinay Deo and produced by my good friends @ritesh_sid and @faroutakhtar. Farhan also wrote the dialogues.
Never in a million years would I have dreamt that as two young kids at each other's birthday parties participating in the 'dance competitions' (unsuccessfully) that I would act in a film that was produced by and mouth dialogues written by Farhan; something our fathers did rather successfully a supercast filled with talent and fun.
@boman_irani, #kanganaranaut , @anupampkher, @sarahjanedias, @jimmysheirgill, @shahanagoswami, #GauharKhan such a fun crew. Such fun times shooting the film, especially when we shot in Greece and Turkey!
Dum Maaro Dum was my 3rd film with @rohansippy and a totally different genre to his last two films.
A rom-com to a cool con film to now a gritty thriller! Speaks volumes about his range and versatility as a director. We shot this film entirely in Goa except for the Thayn Thayn video. Rohan, through the shooting of the film introduced me to a Goa that I had never seen.
Locations I wouldn't have even imagined existed. Again, a huge cast of (then) young energetic talent. @bipashabasu, @ranadaggubati, @_prat, @deepikapadukone (in a special appearance), @balanvidya (in a cameo) and @gulshandevaiah78 an actor who just blew me away with his ease and talent. So exciting to watch. I would love to get the opportunity to work with him again.
Not many know, Bipasha was the first actor I ever faced the movie camera with. We had both screen tested together for JP saab. Kamalistan studios in the year 1998. That was for a different film/script. We've remained dear friends since.
Year 2010 Raavan, Khelein Hum Jee Jaan Sey
Raavan has been the most challenging film, both physically and emotionally for me in my career. It's a wonder how the team managed to pull it off.
Mani and I reunited for our 3rd film together. By far the most ambitious story, for him to execute and tell ( in my opinion ).
My 8th film with the missus. She was an absolute trooper during the making of the film.
The dedication, and sheer strength it took for her to perform the complexities of her role is just awe inspiring. And she did it all with her trademark smile.
To think that she had to perform each scene (regardless of how emotionally and physically challenging) baffles me. And to do it twice each time -- as we were shooting the Hindi and Tamil versions simultaneously. Huge salute!
Raavan also gave me the opportunity to work with @the_real_chiyaan I've been a huge fan of his (must have watched Dhool, his Tamil film over 17 times ) he has always been so loving towards me and I learnt so much by just observing him.
A great actor! A film truly ahead of its time.
Later that year was Khelein Hum Jee Jaan Sey with my dear friend @ashutoshgowariker I had 1st met Ashu on the sets of my father's film Indrajeet in which he was acting way back in 1991.
We tried several times to work together and finally managed with #KHJJS. A HUGE cast comprising of @deepikapadukone, my childhood best friend @sikandarkher and a host of others was a story very close to my heart.
When Ashu told me the story of Surya Sen and what he managed with 60 of his students, I felt compelled as a patriotic Indian to be a part of the telling of their immense courage and sacrifice.
I'm so proud that we could bring their story to life and tell it to a new generation who might not have known about it.
Wonderful vivid memories of the making of this film. The premiere in Kolkata and our shenanigans post the show with our cast and crew is a night I will never forget. What fun!
Year 2009: Delhi 6, Paa
Many don't know that in 1998 @rakeyshommehra and I wanted to start our film careers together. Him directing me in a script we both worked on called Samjhauta Express. Both not able to get anyone to launch us despite trying very hard.
I forget how many producers and directors I met and requested to give me an opportunity to act. But to no avail!
We both were friends and decided that we would develop something that Rakeysh could direct and I would act in and that's how Samjhauta Express was conceived.
Alas, the film never got made (a regret we still have in our hearts). Rakeysh went on to make Aks with my father and I was luckily spotted by JP saab.
He liked my 'look', I had grown my hair long and a beard for SE. JP saab was thinking of making Akhri Mughal (a historical) and was on the lookout for a young fresh face... I got lucky. He never made Akhri Mughal but made Refugee instead.
Over 10 years later Rakeysh and I finally managed to work together in the beautiful and still oh-so-relevant Delhi 6.
Such a beautiful cast. We were all like one big family, always together even after wrap. Great senior actors that I could have only dreamt of acting with. Such a special experience. @sonamkapoor in only her second film.
My second with the stunning Waheda Rehman aunty. And my first with an actor I was always a fan of and was praying I would get the opportunity to work with. Mr Rishi Kapoor.
Although Chintu uncle and I had just a few scenes together, they were so memorable to shoot!
Paa, saw me reunite with my Pa! Our 6th film together. My first with Balki and second with @balanvidya, also my first film as a Producer.
It was such a unique concept and so sensitively handled. Only by the quirky mind of Balki!
The film went on to great box-office success and won several awards for everyone.
We also managed to win 3 National Film awards. @amitabhbachchan for best actor, Arundhati Ji for supporting actress and yours truly, as producer, for best film (Hindi) all of it entirely due to Balki.
None of it would have been possible without his vision and conviction. I'm told dad and I even hold a Guinness Book of World Record for our film.
Year 2008 Sarkar Raj, Drona, Dostana
The year started with the reunion of the Sarkar team with the addition of the Missus.
My 3rd film with #Ramgopalvarma my 5th with @amitabhbachchan and my 7th with @aishwaryaraibachchan_arb.
Drona was my second collaboration with @goldiebehl and @srishtibehlarya, my second also with my mother and @priyankachopra and with @kaykaymenon02 (big fan of his).
Drona was a very ambitious project and I still look back and wonder how Goldie and Srishti managed to complete this most challenging shoot.
It didn't pan out the way we intended but we enjoyed making it and learnt so much. The silver lining was the birth of the ABCDs. Those who know, know the meaning and importance of this.
I ended the year with Dostana. My second film with @thejohnabraham and third with @priyankachopra, 2nd with my dear friend @boman_irani and @iambobbydeol and my first film with someone who is like family to me and has seen me grow in front of her eyes... @kirronkhermp.
Directed brilliantly by @tarun_mansukhani with awesome music by @vishaldadlani and @shekharravjiani.
John and I became quite the Jodi still looking forward to working with him again.
Year 2007: Guru, Shootout at Lokhandwala, Jhoom Barabar Jhoom, Laagaa Chunari Mein Daag
A landmark year for me both personally and professionally!
Guru brought me back together with Mani for the 2nd time, @aishwaryaraibachchan_arb for the 4th and #Mithunda, @balanvidya and @actormaddy for the first time.
Guru was one of the most creatively satisfying films in my career.
A film we all worked so hard on and enjoyed making immensely. Great music by @arrahman (Tere Bin remains my favourite).
The huge talent and dedication of the entire cast made my job so easy. And my 'phiphty percent partner' was truly the wind beneath Gurukant Desai's wings!
@lakhiaapoorva after Mumbai se Aaya Mera Dost, told me that in no matter what capacity, he would have me in every film he made.
Staying true to that promise was #ShootOutAtLokhandwala. Yes, career decisions are important and you need to think and decide very carefully.
But I've always believed that we must also do films for fun and for friends! And Apu is one of my closest.
The year was capped off with #JBJ from the brilliant, mad and creative mind of another dear friend... @shaadalisahgal (our next after B&B ) My 4th film appearance with @amitabhbachchan.
My second film with both @realpz and @larabhupathi and my first with my friend @iambobbydeol Still one of the coolest soundtracks out there by the legendary @shankar.mahadevan @ehsaan @loymendonsaofficial @shankarehsaanloy
Bob and I even got the opportunity to pay homage to our fathers and their legendary song Yeh Dosti.
Great memories... that's also what it's about-- making memories. And in 2007 I made some of the best ones.
Year 2006: Kabhie Alvida Na Kehna, Umrao Jaan, Dhoom 2
All three films hold a very special place in my heart. KANK was my first collaboration with @iamsrk @karanjohar and @realpz.
My third with @amitabhbachchan and my fourth with Rani. All dear friends and colleagues I've learnt so much from.
Umrao Jaan was my third film with JP saab and my third too with @aishwaryaraibachchan_arb and @suniel.shetty.
JP Films is like home for me and working with them always seems to be more of a holiday than work.
Umrao is very special to me also because.... well you know why!
Dhoom 2 (my favourite of the series so far) saw a whole bunch of my childhood friends and some newer ones come together to make such a fun film.
We had a blast making this one!!! Everyday was like a huge school picnic.
@hrithikroshan @udayc @aishwaryaraibachchan_arb @bipashabasu @sanjaygadhvi4 @anaitashroffadajania we all made memories for a lifetime.
Year 2005: Bunty Aur Babli, Sarkar, Dus, Antarmahal, Bluffmaster
The year the flood gates opened!
#Buntyaurbabli #Sarkar #Dus #Antarmahal #Bluffmaster Wow. All these films in a year.
Any actor will tell you that it is a dream of theirs to act with 'The Amitabh Bachchan'. In 2005 this fan got not one but two opportunities.
There is so much to share about all the films I did in 2005... perhaps, some other time and some other medium.
For now, as I reminisce... I'm eternally grateful to get the opportunity to be a part of these films.
Never had I imagined that I would be a part of even one 'career defining movie' (you always hope) to be a part of 5, that too in the same year is unbelievable! @amitabhbachchan
Year 2004: Run, Yuva, Phir Milenge, Dhoom, Naach
The year that changed everything!
Yuva will always be very special to me. It's the first time I received an abundance of acceptance from the critics and audience. A film that boosted my confidence immensely.
A film which was the 1st of a wonderful collaborative journey with another mentor of mine... Mani Ratnam.
I had begun to start questioning my ability as an actor leading up to Yuva. No matter what I tried, it just wasn't working.
Mani and Yuva gave me confidence I needed. The acceptance of my work reassured me that I actually had what it would take to be a good actor.
A few months after #Yuva, released #Dhoom And as they say... the rest is history!!!
Dhoom was my first out-and-out commercial success. Also my first full length film/role for #Yashrajfilms carrying on a family tradition.
Both my parents had worked extensively with Yash uncle and his production and now, Adi, @udayc and I (the next generation) made our first film together.
Dhoom was such a blast to make. A bunch of friends (@thejohnabraham @udayc @imeshadeol #RimiSen @sanjaygadhvi4) started what has grown into one of India's biggest film franchises. #DhoomMachale
Year 2003: Main Prem Ki Diwani Hoon, Mumbai Se Aaya Mera Dost, Kuch Naa Kaho, Zameen, LOC: Kargil
The year of friends! This year gave me the opportunity to work with so many of my friends. Every film had a personal connect.
#MaiPremKiDiwaniHoon with my childhood friend @hrithikroshan and my second with @kareenakapoorkhan. #MumbaiSeAayaMeraDost with my friends @lakhiaapoorva @larabhupathi and @vickablo.
#KuchNaKaho with @rohansippy and the Missus @aishwaryaraibachchan_arb.
#Zameen with @ajaydevgn @itsrohitshetty @bipashabasu
L.O.C with JP Saab again and his what I like to call 'band of brothers' @suniel.shetty @duttsanjay #Saif #Akshaye @ajaydevgn @nagarjuna_akkin.eni and countless more.
All such wonderful memories.
Kuch Naa Kaho is still one of my favourite music albums. Composed brilliantly by the awesome trio Shankar Ehsaan and Loy. Still listen to it regularly.
Now that I think about it, I've been blessed with such good music in my career.
Year 2002: Haan Maine Bhi Pyaar Kiya, Desh, Om Jai Jagdish, Sharaarat
A year of many firsts!!! But the top would be getting to be part of a film with my mother. Desh was a Bengali film she was acting in (directed by Raja Sen).
I was in Kolkata for a function when she called me and asked me to visit her. She was shooting near Siliguri in West Bengal. I did. And ended up doing a small cameo as her on screen son.
The other would be, being directed by one of my acting teachers, my guru... @anupampkher Om Jai Jagdish was Anupam uncle's 1st film as a director.
He helped me immensely in 'opening up as an actor' and shedding my 'awkwardness'/. One of the best teachers I've ever had!
Year 2001: Bas Itna Sa Khwaab Hai
Two childhood best friends who wanted to make a movie together ever since they were thrown off the set of their father's film for breaking the props because as a 5 yr old and 6 yr old we got excited seeing fake swords on set.
The movie was #Pukar and @goldiebehl's father (the great Ramesh Behl) was the Director and my dad the lead.
During the climax shoot in Goa we chanced upon the fake swords and started playing with them and then eventually breaking them.
We were promptly sent back to the crew hotel. 19 years later we made our first film together. @goldiebehl @srishtibehlarya @amitabhbachchan
Year 2000: Refugee, Tera Jadoo Chal Gaya, Dhaai Akshar Prem Ke
It's been a wonderful journey thus far.
I'm not one to look back and dwell on the past, but, once in a while it's nice to remember the good and (sometimes) bad times.
#RoadTo20 is an attempt to take you through these 20 years of my life as an actor.
Maybe relive some of the memories and experiences.
It is a celebration of all the people that have made all this possible.
The countless people who had faith and belief in a tall, slightly awkward, foreign returned 22 year-old-boy who had a lifelong dream... one that he has spent the last 20 years living.