'I decided to go on a sabbatical because I wanted to change a few things.'
'I felt I was becoming very complacent towards the approach to my work. I wanted to change that.'
'Whether you want to call it a comeback or not is your choice.'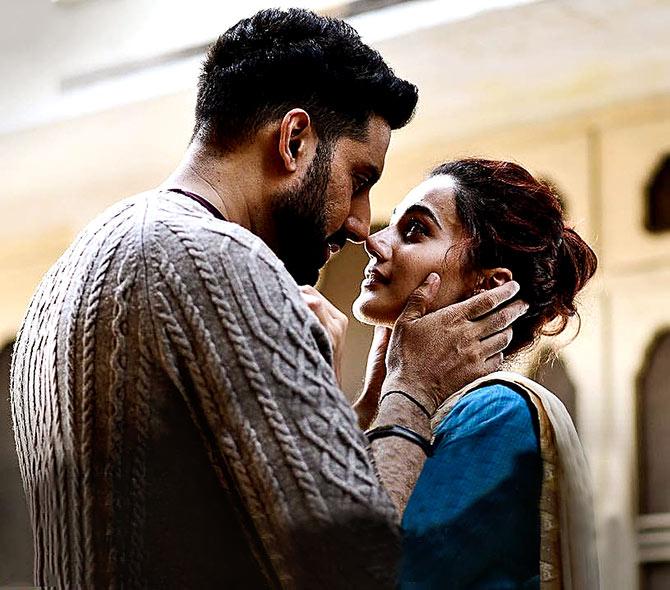 Abhishek Bachchan returns to the movies after two years, and is gung-ho about Manmarziyaan.
Last seen in 2016's Housefull 3, Abhishek insists the break was "intentional and it was to change a few things."
Dressed in blue jeans and a red hoodie, the actor is busy giving interviews charms the people around him with his chivalry and warmth -- whether it is making the receptionist smile by giving her a selfie just before rushing into the lift or goofing around with the media during the interaction.
Abhishek settles for a chat with Rediff.com contributor Urvi Parikh.
How excited are you about Manmarziyaan?
Very excited!
More than excitement, I am happy.
I am happy with the movie, to be working again.
I am happy and looking forward for the release and want to see everyone's reaction.
What made you say yes to the film?
I liked Anurag Kashyap.
I liked his perspective of the script; it is a nice script written by Kanika Dhillon.
It is a nice theme, but I loved how Anurag saw it. That's what made it different.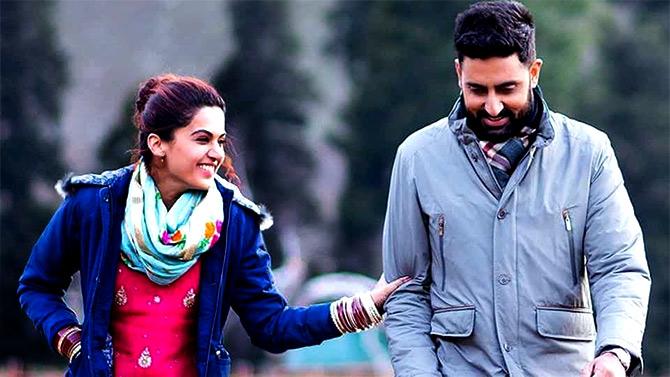 Anurag Kashyap is known for making dark films. This is a romantic film and from the trailer, it looks nowhere close to what he has made in the past.
Isn't that fun?
You don't see Anurag and love stories together.
How he would interpret the story, coupled with him working with Aanand (L Rai, producer), was exciting.
Aanand is such a definite voice in terms of creativity. It was a mix of nice minds.
This is the first time you team up with Vicky Kaushal and Taapsee Pannu.
I knew they would do something different and novel.
I haven't worked with anyone of them except one person who plays Taapsee's Daarji -- we had worked on Dhai Akshar Prem Ke.
Everybody else was new, so it was so fresh for me. I worked with renewed energy.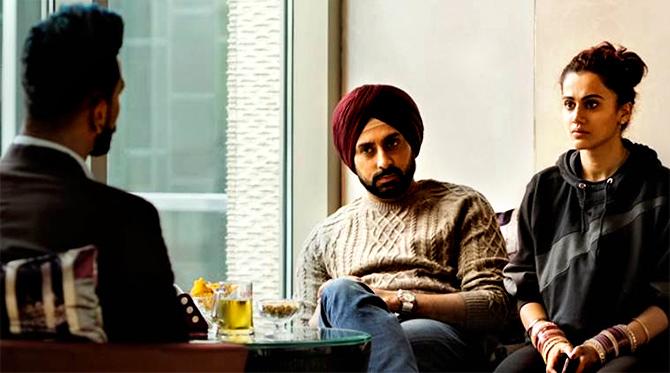 Were you nervous?
The prep and preamble to getting on set was terrifying.
But once I was on the set, it was back to business.
It didn't throw me off and the credit goes to Anurag Kashyap. He understood what I was going through.
He understood the expectations I had of myself.
He was so helpful and loving. I will always be thankful for that.
People are calling this your comeback film. Do you feel it is unfair?
I have been around for too long, and these things are trivial.
Yes, I did take a break.
I decided to go on a sabbatical because I wanted to change a few things.
I felt I was becoming very complacent towards the approach to my work. I wanted to change that.
Now, I am back to work.
Whether you want to call it a comeback or not is your choice.
I am just happy to be making movies again.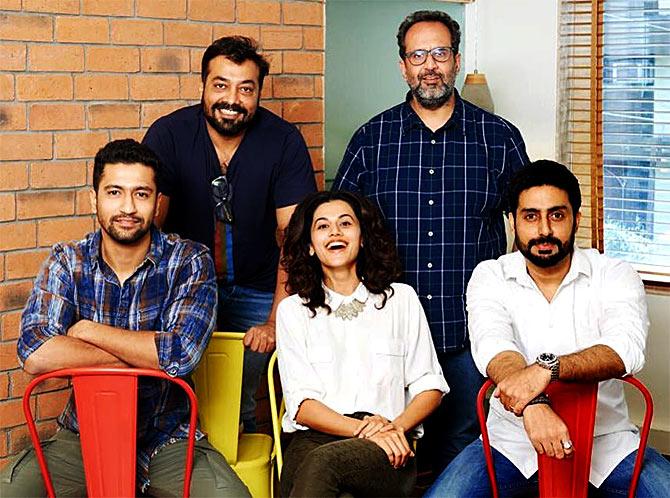 What is the one thing you learnt from Anurag Kashyap?
Karan (Johar, who Anurag directed in Bombay Velvet) had told me that Anurag gives the best notes between takes. Notes, as in the way he briefs.
After the first day of the shoot, I called up Karan and told him he was right.
Maybe because Anurag is an actor, writer and director, he understands an actor's approach to a role or a scene. So he gives you the right pointers.
I was pleasantly surprised.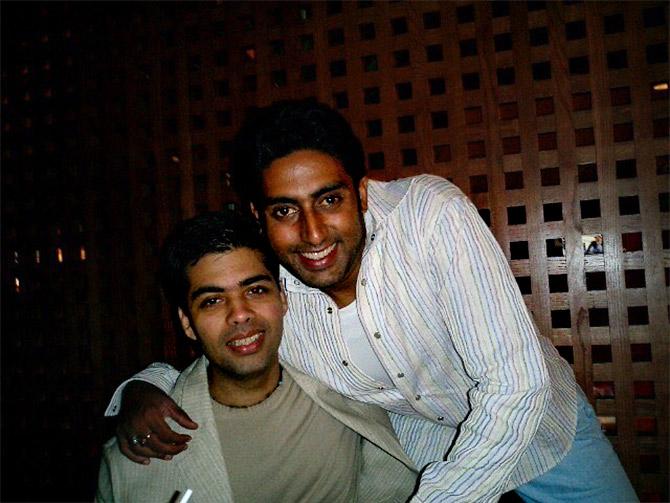 Despite some of your movies not doing well, people have appreciated your acting. Then what do you think went wrong, why do the films not fare well?
(Pauses) If anyone has an answer to this question in the film industry, we would probably only make hit films.
You should keep trying.
You have to do what you think is correct.
What goes up must come down, but it doesn't have to stay down.
You have to bounce back.
Keep working in the films and see the mistakes.
I don't know any actor who has only given hit films.
Despite your role being appreciated, if the film doesn't fare well, is it your fault?
Of course it is.
I can't say, 'Oh I was good in it'.
I am not an island; I am a part of the film.
If your work is so good, why didn't the film work?
I have had my share of films that didn't do well. I have done movies which did extremely well. It is a team effort.
I don't believe in the blame game.
Take everything in the stride and do what has to be done.
You said, 'What goes up must come down'. Now you are bouncing back. But in your two phases, in your highs and lows, did the reactions of people around you change?
I think success teaches you humility and failure teaches you strength.
You have to learn from both.
If you are not learning, you are doing something wrong.
Of course, people's reactions change.
Tomorrow, if 10 of my films, back-to-back, are hits, they will be all over me to sign me up.
But if I give three flops, they will not want to work with me.
They will not even answer my call.
This happens with everyone. I have seen it happen to the biggest of the biggest.
You cannot take it personally.
It is business.
Don't miss Part 2 of this interview next week: Abhishek on Aaradhya, Aishwarya and Amitabh.