Baba Bachchan is 43.
Abhishek Bachchan, who made a brilliant comeback to films with Anurag Kashyap's Manmarziyaan last year, is a year older today, February 5.
While the actor doesn't grace the big screen as often as we would like him to, he makes his presence felt through social media.
Whether it's shutting up trolls or posting throwback pictures, Abhishek's Instagram account is as fun and witty as his sense of humour.
So after stalking his Insta feed thoroughly, we bring you some amazing candid photos and a lot of trivia along with it on his birthday!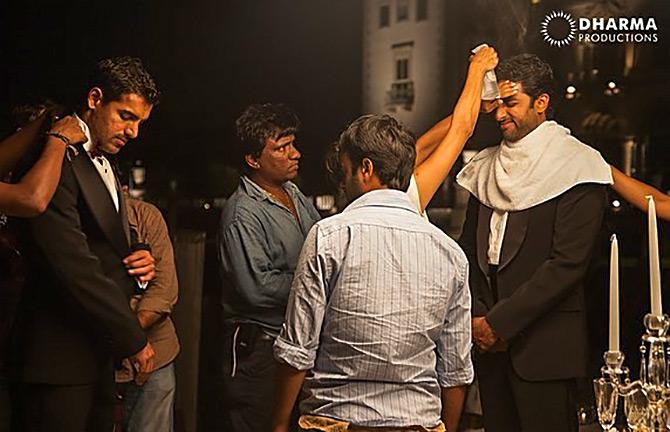 Abhishek and John Abraham get ready for a shot on the sets of Dostana.
'2005 was the first time @karanjohar and @tarun_mansukhani told me the idea of #Dostana. I still remember driving with Tarun to location in New Jersey for the shooting of Kabhi Alvida Na Kehna from Manhattan (Tarun was the 1st AD on the film) when he made me hear a scratch recording of the song Kuch Kam. That was the beginning of our journey to make Dostana,' Abhishek recalls.
'Cut to - Miami 2008. We started the shooting and within a few months completed and released the film. The rest, as they say, is history! Nothing about Dostana - for me - has got anything to do with history. All of it is still so fresh and vivid in my mind. But more importantly in my heart!'
'A group of friends came together and made a fun film and had a ball makin it. And it showed.'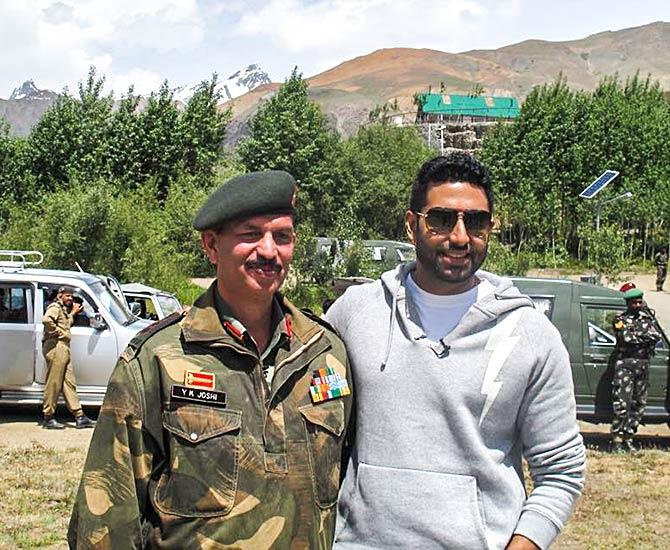 Abhishek with Colonel Y K Joshi (now Lieutenant General Yogesh Kumar Joshi AVSM, VrC, SM, current commander of the Indian Army's XIV Corps).
Sanjay Dutt's role in J P Dutta's LOC Kargil was based on then Colonel Joshi, a legendary military commander during the Kargil War.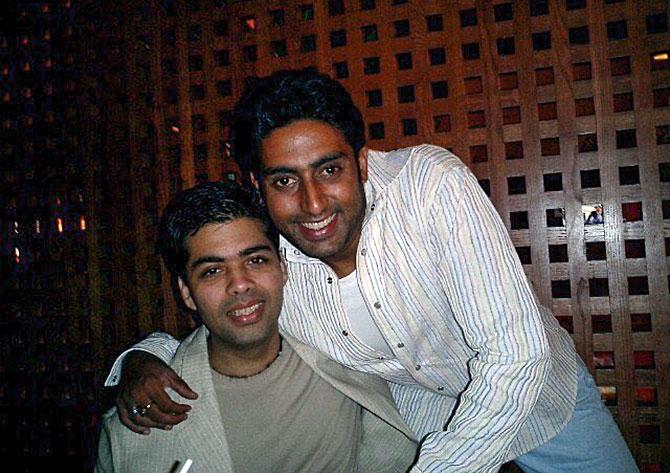 Karan Johar and Abhishek in 2004 at the premiere of Mani Ratnam's Yuva in Singapore.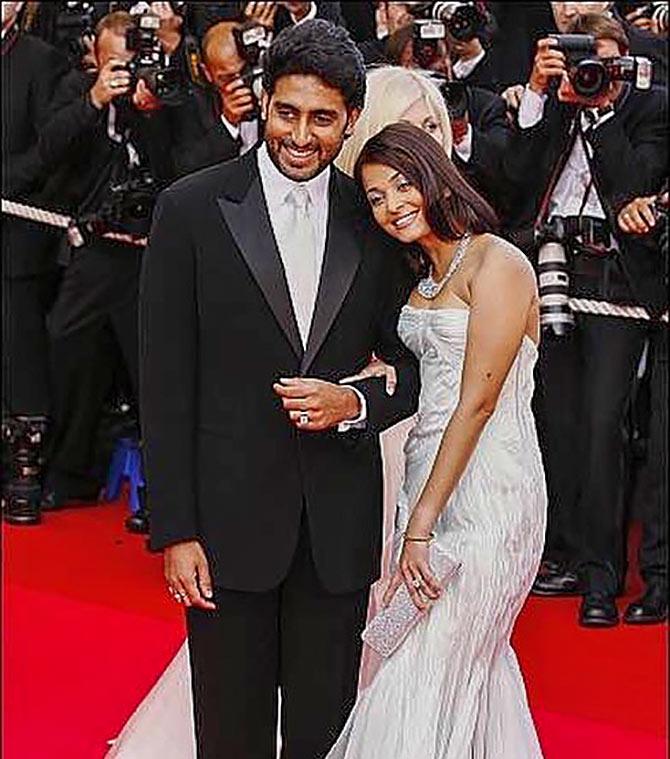 Junior Bachchan at Cannes with the missus in 2007, a few days after their wedding.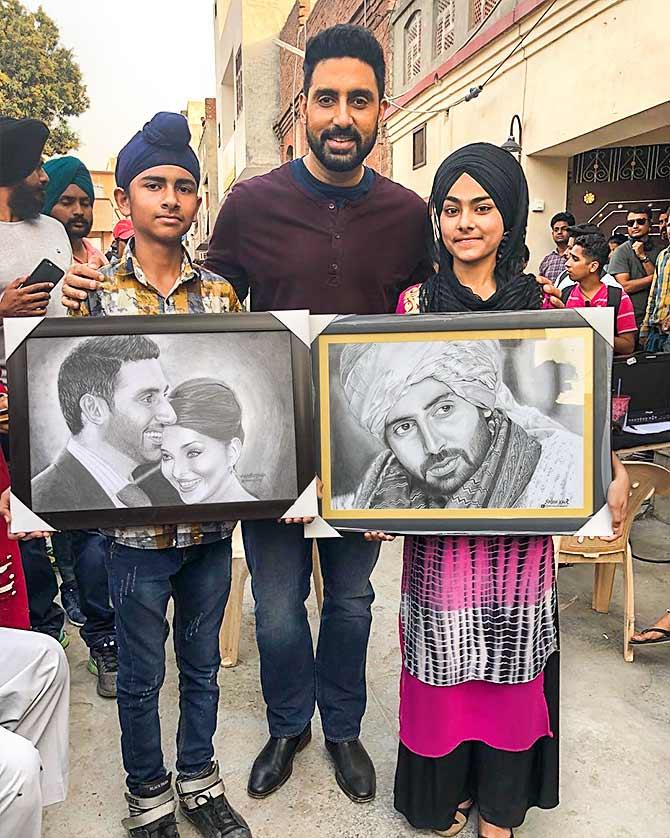 'Was so touched by @simranfineartist and @picasso_singh they came all the way from Patiala to present me with these two beautiful sketches that they made themselves. Thank you very much guys. Keep up the great work and shine on!#coolestcrew #onset #Manmarziyaan #TakeTwo #fanart'. AB Jr revealed.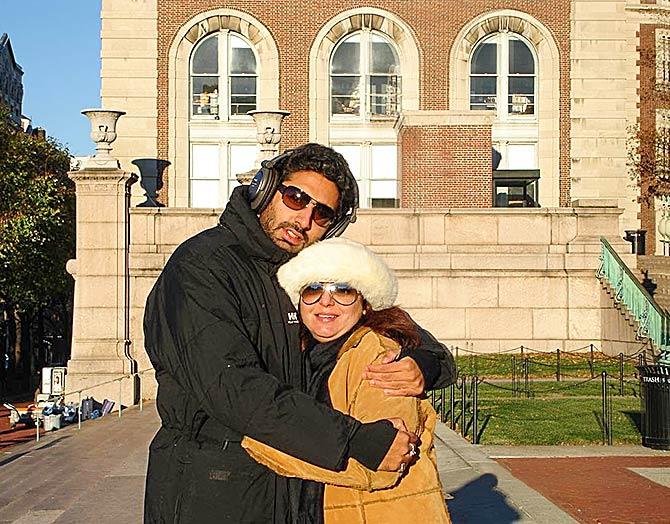 Abhishek hugs Farah Khan on the last day of his Kabhi Alvida Na KehnaNew York shoot.
'We were shooting at Columbia University. It was freezing!! That morning @karanjohar, @farahkhankunder and I drove to set together. The two of them wanted to hear Hindi film songs and I was subjecting them to rap.'
'We only realised how cold it was once we reached set. We took this photo after I had finished my work (they were carrying on with Shahrukh).'
'As she will also tell you, that entire schedule I kept liberally "borrowing" Farah's "टोपी's " as she calls them. Evidently, on that day I wasn't going to.... I mean, just look at what she's wearing!!!'
'She knew my ears were about to fall off so she asked for my headphones and put them on me. Although at the time I joked saying she was ensuring I don't make her listen to my music anymore, I know it was done out of love and to try and protect me from the cold.'
'It's these little things that endear me to her. Inside the hard, loud, careless exterior demeanor she tries to project, she's actually a very emotional, loving and caring person. Especially towards me and I appreciate that immensely.'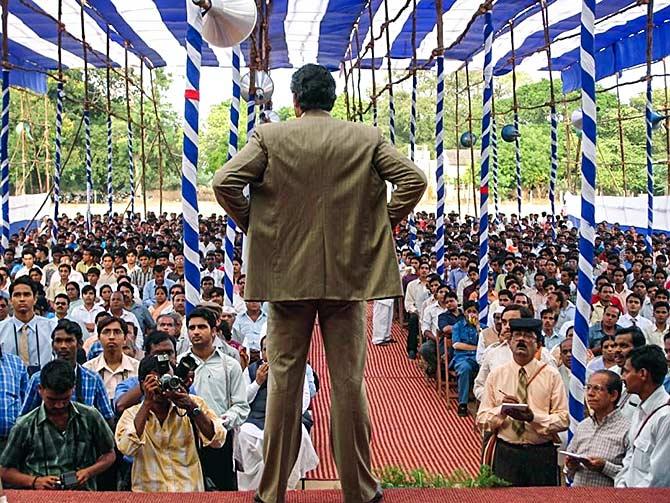 As Guru completed 11 years, Abhi posted this pic and revealed how hard it was for him to shoot this particular scene.
'Literally a "behind" the scene shot of me rehearsing the now famous AGM scene from the film. A very demanding and difficult scene for me. Turned out beautifully entirely due to the genius of Mani Ratnam and @dirrajivmenon.'
'Great times, even greater memories'.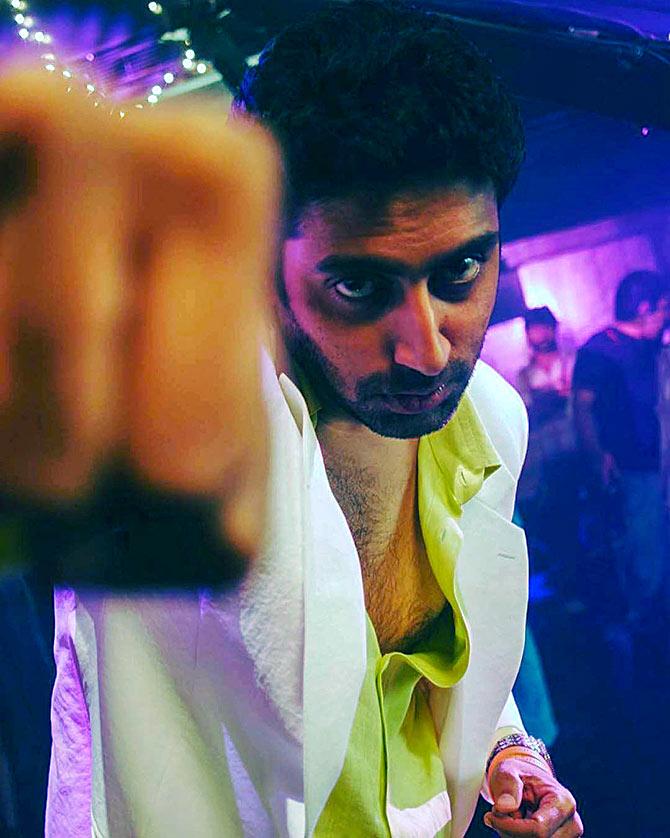 Abhishek on the Bluffmaster sets, a movie which also featured Priyanka Chopra and Riteish Deshmukh.
'Taken whilst shooting the song "bora bora". Can't believe how time flies the memories of making this film are still so fresh. This photo was taken by my dear friend and @rohansippy's big sister @sheenasees'.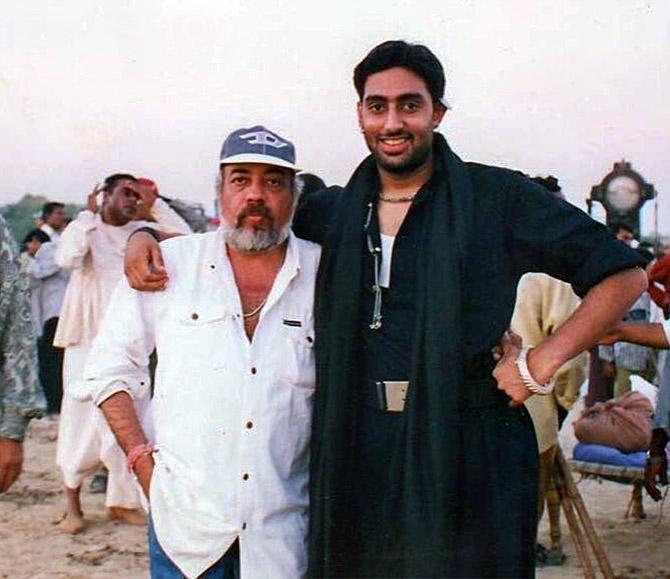 Abhishek with J P Dutta after giving his first ever shot for Refugee.
'Can't believe it's already been 17 years. Thank you JP saab for having faith and belief in me (and continuing to) dont know if I'll ever be able to thank you enough for introducing and guiding me through the world of cinema.'
'To Bebo, Jaggu dada, @suniel.shetty, @anupampkher and the rest of the coolest and most loving cast and crew... Thank you for being the best co-stars a newcomer could ever ask for. For your patience, love, support and compassion. #17yearsofRefugee'.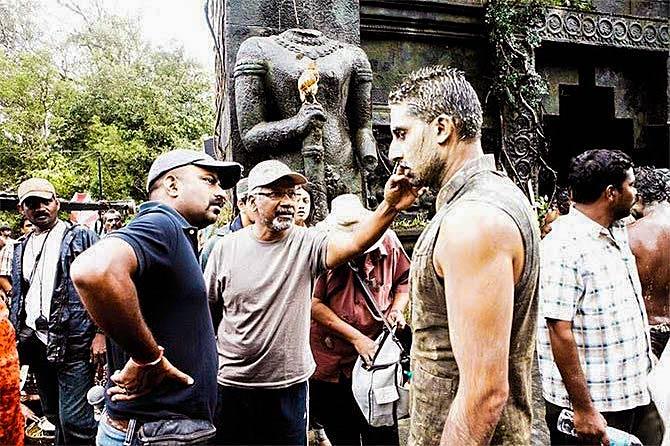 Abhishek on the sets of Mani Ratnam's Raavan.
'The 2 manis discussing something on my face! Mani Ratnam and Mani Kandan (cinematographer). This was whilst filming the song Thok De Killi. A very difficult song to shoot because of the location.'
'We had built the set on top of a river. The flooring was extremely slippery making it difficult to walk let alone dance. I was recovering from a septic leg wound I got during shooting a few weeks earlier and a high fever.'
'But all of this paled in comparison to having to be careful of the few dozen snakes that had decided to make the set their temporary home! Can't remember too many people sitting in between takes (ha ha ha) funny now, terrifying then. FYI I don't like snakes.'
'We would occasionally see them swimming around in the water, yes, they swim!! Highlight was, at the end of the song suddenly Mani comes up with the idea that we should all jump into the water in the last shot!!! Perfect.'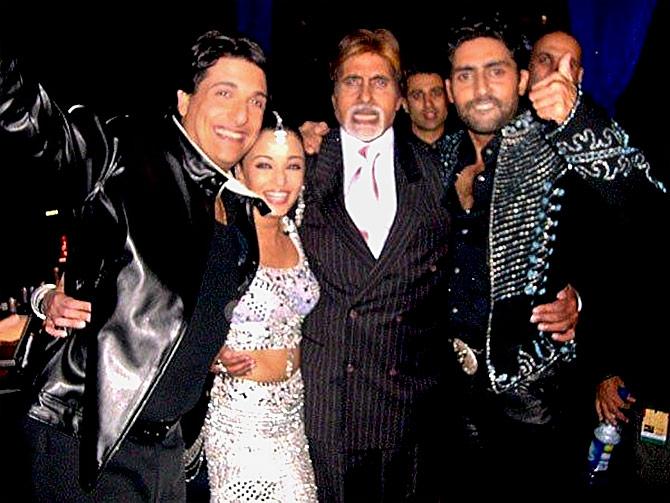 IIFA 2005. Amsterdam. Abhishek performs on stage for the very first time.
'My 1st ever stage performance. This photo was taken in the wings just as we got off stage. The finale was Kajrare with 'the B' and 'the Mrs'. Choreographed by my dearest Shiamak Davar. It was an amazing night and the performance especially the finale when dad and Aishwarya joined on stage was insane!'
'Remember all of us being so pumped that we couldn't sleep all night after the show ended. My full love and respect to Shiamak and his dancers for making the show such a smash. They're the best! Such a wonderful memory. Must do another stage show again soon'.
Photographs: Kind courtesy Abhishek Bachchan/Instagram