'I got a very simple one-line brief from Ekta Kapoor that this character is like the Ramayan's Ram -- ideal husband, son and maryada purushottam.'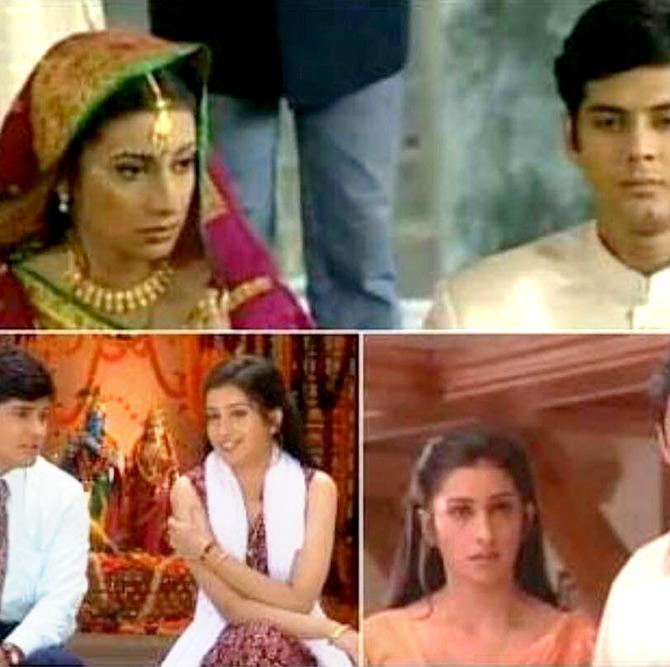 Twenty years ago, on July 3, Producer Ekta Kapoor's Kyunki Saas Bhi Kabhi Bahu Thi appeared on the Star Plus television channel for the first time and changed the grammar for Indian television for the next two decades.
The saas bahu soap opera launched the careers of its leads, an actress named Smriti Irani and an actor named Amar Upadhyay.
Mihir Virani, the character Amar played, was so popular that women turned out in the streets to protest when the character was killed on the show.
"It was crazy! The entire nation was mourning Mihir Virani's death," Amar tells Rediff.com Contributor Sameena Razzaq.
Kyunki Saas Bhi Kabhi Bahu Thi completed 20 years.
I don't feel that it has been 20 years.
People still remember the show and call me Mihir Virani.
Because of social media, the pictures keep floating up.
The actors and fans keep tagging me every year on July 3.
Social media has kept the show alive.
Every time I see the episodes, I get goosebumps.
Smriti (Irani, now India's minister for textiles, women and child welfare), Baa (Sudha Shivpuri), I -- everything makes me feel so fantastic.
I wish it could start again and I could come back to the show.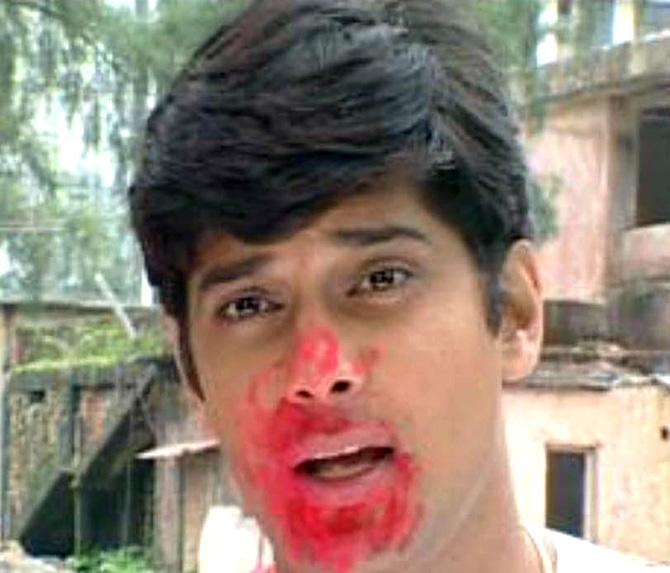 Mihir Virani became a phenomenon. What was the brief given to you to ensure that the character remained etched in people's hearts?
I got a very simple one-line brief from Ekta (Kapoor) that this character is like the Ramayan's Ram -- ideal husband, son and maryada purushottam.
Arun Govil's picture flashed into my mind and I knew what I had to do.
After that, I didn't even need to get into the character or think much about it.
Mihir's character was beautifully written, but at every step, episode and scene, Ekta really took it upon herself to promote Mihir. That's how the character became larger than life.
How unfortunate I threw it away.
The show released on July 3, 2000.
We were shooting nonstop, day in and day out.
We didn't even know what kind of reception we would get.
We came to know that we would be releasing on the same day as Amitabh Bachchan's Kaun Banega Crorepati and we were excited like kids.
Everybody called us and said they liked the first episode.
I was introduced in the fourth episode and people said they liked me.
People were not used to daily soaps then and they got hooked.
I knew I would be knocked off after 125 episodes.
So when the time came and Mihir had to go, I was a little depressed and disappointed because I had to leave such a lovely show.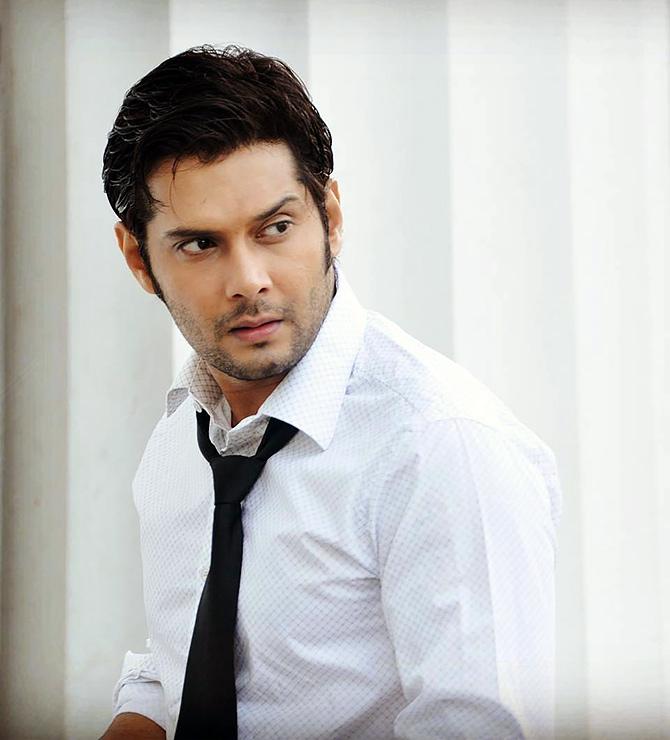 People mourned when your character died on the show. Had you expected that?
It was a big surprise.
I did not expect such a reaction from people.
When they killed me, I was wondering how they would get me back, as that kind of thing had never happened on television earlier.
I was worried how they would convince the audience that Mihir is not dead.
When the telecast of my death scene went on air, I received innumerable calls.
People were crying.
I was asked to come to the Balaji office and speak to the audiences.
The phone never stopped ringing.
It was crazy!
The entire nation was mourning Mihir Virani's death.
It was on the front page of every newspaper.
I said to myself this is big.
One fine day, some 60, 70 women stood outside the Balaji office demanding the return of Mihir Virani. They even pelted stones at the office, asking why Mihir was killed.
Star Plus then told Ekta that you have to get this guy back.
Within a month, I was back on the show.
Fortunately for me and for everyone else, when I died they had not shown my face.
Anurag Basu shot my comeback scene and Mandira Bedi was introduced opposite me in the show.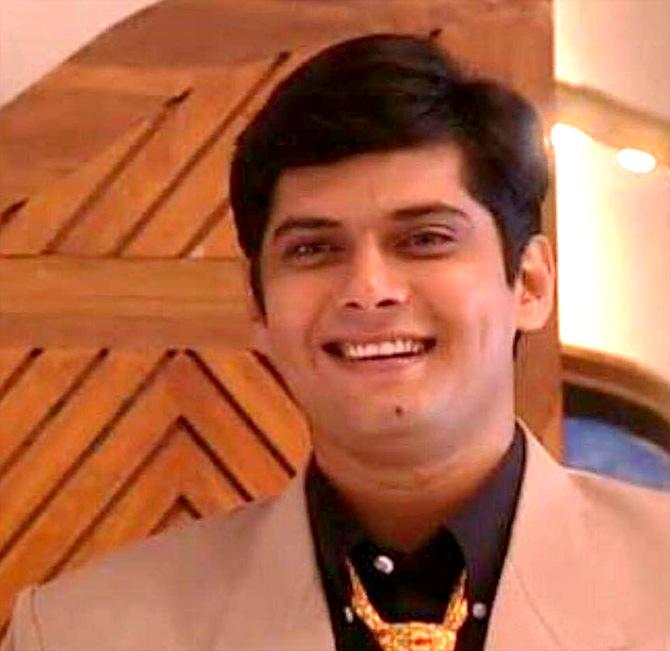 Why would you leave the show that gave you such popularity?
I made a miscalculation.
At that time, many things were happening in my life, so I got confused.
A lot of big producers and directors told me that you cannot do television if you do films.
I asked the channel for a break, but they refused, so I was left to choose between the two.
I felt so cornered that I snapped and decided to do films.
I could have been a trendsetter and done both simultaneously.
I still kick myself everyday. Why the hell didn't I go back?
But Ekta never gave up on me.
She and Shobhaji (Shobha Kapoor, Balaji Telefilms's boss and Ekta's mother) kept calling me, but I was scared of doing television and films together.
Since 2009, things changed completely.
People started doing both television and films.
Salman Khan does TV every year.
It was stupid of me to give it all away for films when I could have easily done both.
Though I have done many hit shows, it's my good fortune that people still remember me for Kyunki Saas Bhi Kabhi Bahu Thi.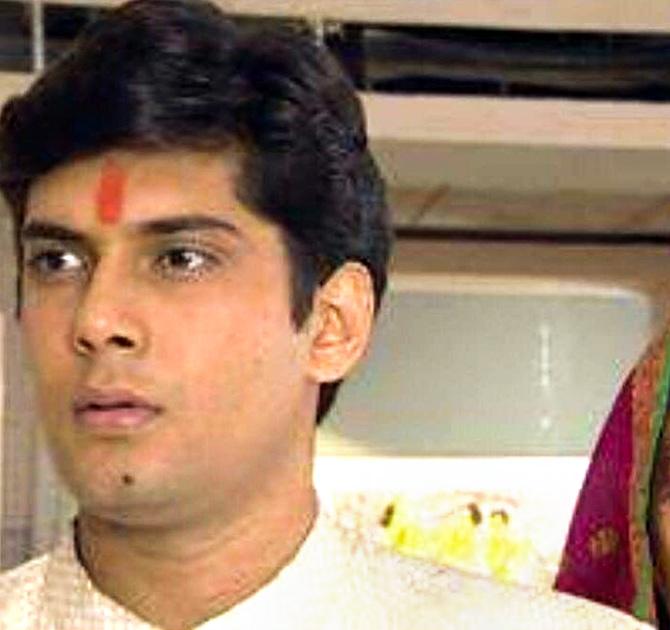 You were not the first choice to play Mihir Virani. Jignesh Gandhi was.
Yes, right.
That guy shot for one day, on April 7.
I am forever grateful to Ekta for casting me.
It's very mean of me to say this, but I don't know what happened (to him). Maybe he could not handle so many scenes in a day or could not go beyond the first episode's shoot.
They were hunting for an actor and I was asked to give an audition.
I gave a screen test and my tapes were seen by Ekta, Shobhaji and everyone.
I got selected and was told to shoot a scene with Apara Mehta for the telecast.
Which other characters from the show are close to your heart?
Tulsi was a fantastic character.
Being a poor Pandit's daughter, she held her own.
Smriti did a great job.
Other characters that were close to my heart were Baa and Dadaji. They were so good and beautiful in their performances.
The audience could really empathise with them, see their pain in them and relate to it.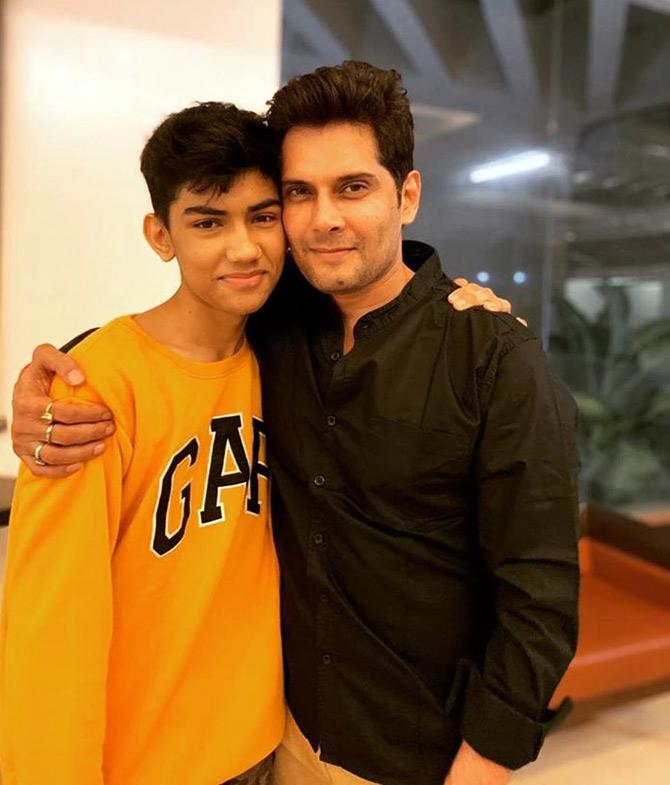 You feature in Bhool Bhulaiyaa 2, with Kartik Aaryan, Tabu and Kiara Advani.
Yes. The film has Tabu in a double role.
I want to thank Mukesh Chhabra and Anees Bazmee for giving me this opportunity.
I am one of the primary characters in the film and have scenes with all the leading actors.
I got this role last December and I partied hard.
The year ended well with Bhool Bhulaiya in my pocket.
We shot in Jaipur and Lucknow.
Then the lockdown happened and we came back.
Now we have no clue when the shoot will resume.
You feature in the Abhishek Bachchan starrer Bob Biswas.
I have a cameo in Bob Biswas.
The film is a part of the Kahaani franchise.
In Kahaani, there is a character called Bob Biswas who tries to kill Vidya Balan.
He was shown going into a coma.
In the third franchise, Bob Biswas is played by Abhishek Bachchan and he comes out of the coma.
Abhishek has done a mindblowing job. This film will be a major hit.
I play Chitrangda Singh's boss who harasses her and makes her life hell.
Abhishek doesn't like what my character does to Chitrangda in the film.
This film will see Sujoy's daughter Diya Annapurna Ghosh debuting as director.
You play a negative role in Kagaaz, which co-stars Pankaj Tripathi.
Kaagaz is jointly produced by Salman Khan, Karan Johar and Satish Kaushik.
The story is based in UP and it's about land grabbing.
It is based on a real life incident.
Pankaj Tripathi plays the main lead. He is a superb actor and person. We clicked very well and did some amazing scenes.