'This pandemic has only made my belief stronger that we should live for today because we do not know what tomorrow has got to offer.'
'Tomorrow is not even guaranteed.'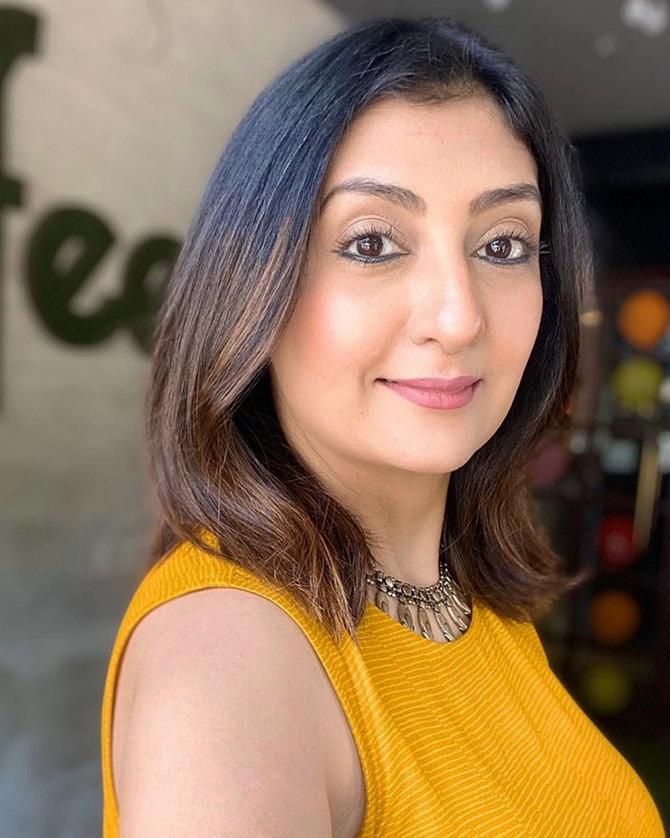 Juhi Parmar, the beautiful star of telly shows like Kumkum, Devi and Karmaphal Daata Shani, has been spending time with her daughter and parents.
Just what is her biggest passion apart from work?
"I am obsessed with my daughter," she tells Rediff.com Contributor Mohnish Singh.
How have you been surviving the lockdown?
I have been at home with my daughter and my parents.
We have not been stepping out at all.
I only go out for essentials, things that could not be delivered at home.
I have been the busiest during the lockdown -- from doing household chores to cooking to taking care of my daughter to playing with her, making her study, I have been doing everything.
I have also been making my YouTube videos.
I am a tarot card reader, so I have been taking tarot card reading appointments over the phone.
So my day goes in a blink!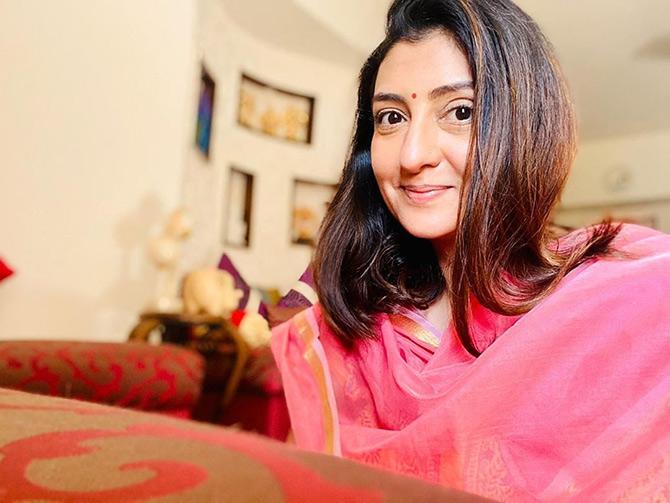 What shows are you binge-watching on?
I have watched a couple of series.
I watched Four More Shots Please! I think the show started streaming one-and-a-half years ago, so yes, I am one-and-a-half years late. But I was able to catch up on it.
I watched both seasons back to back and loved it.
What are your biggest passions away from work?
Apart from work, I would say that my biggest passion is my daughter.
I am most passionate about being a mother and taking care of her.
Apart from that, I am very, very fond of reading books.
How do you look back at your two decade-long journey in the television industry?
I feel blessed and grateful for the kind of journey I have had in the television industry.
I really hope that the journey continues to be as great or even greater.
Acting is my passion.
I wish to continue to do great shows in future too.
Did you always want to become an actress or did acting happen by chance?
I always wanted to be an actress.
I was only 12 years old when I told my parents that I want to be an actress.
I am living my dream.
How has motherhood changed you as a person?
I used to live for myself earlier. Now I live for my daughter.
Everything begins and ends with my daughter.
My life revolves around her.
She has totally changed my life.
I try to balance between being a strict mother and a mother who pampers her child.
I am obsessed with my daughter.
Does your daughter know her mother is a celebrity?
Yes. She feels proud of the fact that people love me.
Initially, she would find it very weird when people would come and call me 'Kumkum' (Juhi's character's in the show Kumkum: Ek Pyara Sa Bandhan).
She would ask me, 'Why are you saying yes when they ask if you are Kumkum? Your name is Juhi.'
With time, I made her understand what her mother's profession is, and she knows that well now.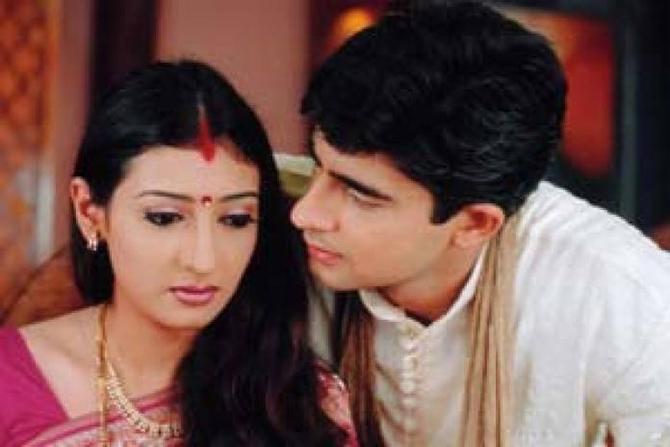 What has been your learning from this pandemic?
This pandemic has taught me something that I learnt more than a year ago when I landed up in hospital.
I almost lost my life.
At that time, I realised that we live for the future whereas we should only live for today.
My thinking, my point of view, the way I live, everything I do changed completely last year.
Today, I am totally a different person.
This pandemic has only made my belief stronger that we should live for today because we do not know what tomorrow has got to offer. Tomorrow is not even guaranteed.
So live for today and do things that make you happy.
People you love, show them that you love them. Be with them because we do not know who has got how much time on this planet.
Have any of your forthcoming projects suffered a setback due to COVID-19?
No. I was in talks with a couple of people, but nothing was confirmed yet.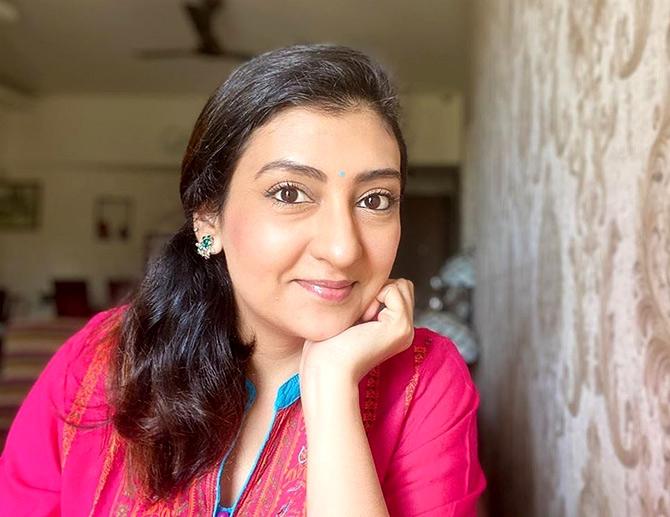 There are a lot of actors and technicians who want production houses to lift the 90-day delayed payment policy in the television industry. What is your take on the issue?
It is very difficult to say what should be done about the payment policy because, you know, the entire industry is hit very badly.
Everyone is facing this setback, not just actors and technicians but producers and channels too.
So it is difficult to be on just the actors's side and not think from the other side.
Some decisions should be made mutually.
Sushant Singh Rajput's sad demise has brought back the issue of mental health and depression. What would you like to say about it?
A few days prior to this unfortunate incident, I had spoken about it in one of my videos on Instagram.
I really feel that mental health should be our priority.
Not just when we grow up but right from childhood, we should teach our kids to be able to cope with failures and setbacks.
If they know that life is a mix of winning and failing both and it is okay to win, fail and lose too, they will be fine.
When they grow up, it will not hit them so badly.
Every parent should speak to their children and give them life lessons through small examples because after we grow up, it is difficult to change our thinking. We need to shape it when we are kids.