'We felt like we were a part of something bigger than just a film.'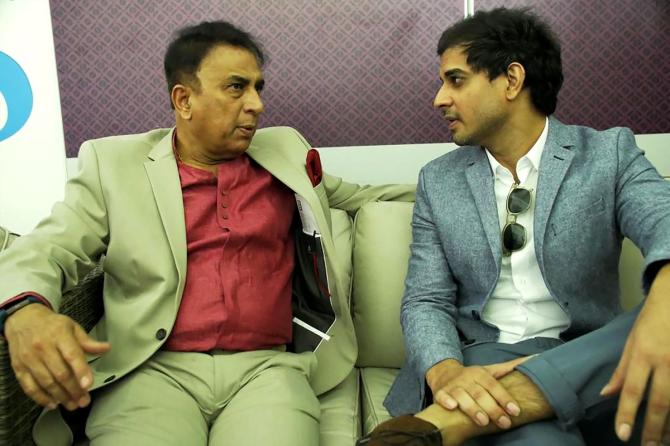 Tahir Raj Bhasin got his big break in Mardaani, and went on to do movies like Force 2, Manto and Chhichhore.
He hopes that movie theatres re-open with his next big project, Kabir Khan's '83, where he plays Sunil Gavaskar.
He tells Rediff.com Contributor Rajul Hegde more about the 'event film', saying, "Making a film like that would be almost impossible today."
How has the lockdown been for you?
In the beginning, there was a lot of anxiety.
But as the weeks went by and when you see the larger picture of the kind of hardships people had to endure, you realise that you are very blessed in the kind of lifestyle that you lead.
Now, the routine has become part of a template that you follow, in terms of work meetings on zoom and actor rehearsals that are happening digitally.
Of course, one does miss socialising but that's a small sacrifice.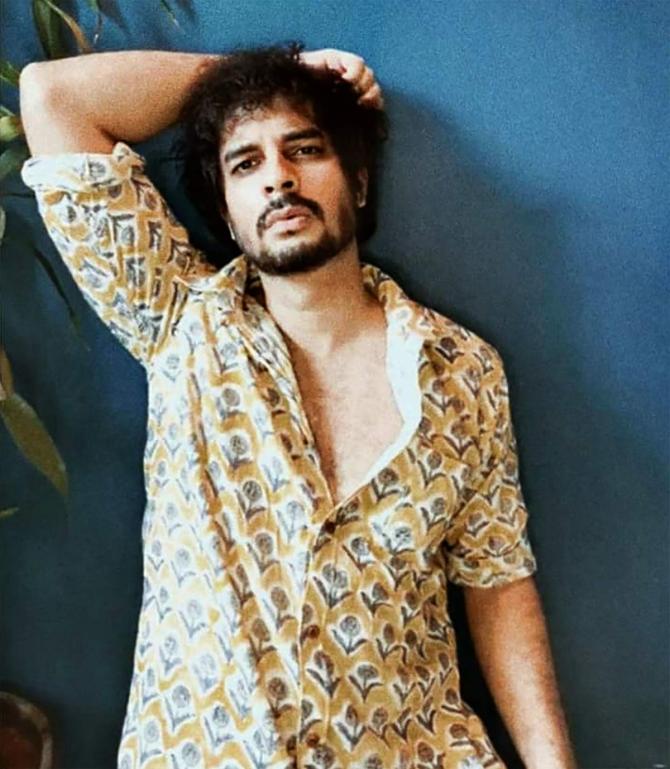 Did you pursue any hobbies during the lockdown?
I have to talk about the mandatory tasks that people have had to do during this time, which is, you know, washing and drying your clothes, cleaning your house...
They feel like menial tasks, but it's just giving you so much more respect for the work people around you were doing before the lockdown.
As far as new hobbies are concerned, cooking would definitely be one of them.
Although I haven't reached Master Chef level, I can now survive by myself, which is good.
I've also experimented with writing.
It's not something that I'm doing to publish or to get made but it keeps me connected to the creative process and keeps the imagination going.
Were you upset when the release of your film '83 got postponed due to COVID-19?
Firstly, we are very lucky that the film was shot when it did because we moved to the UK exactly this time last year.
Making a film like that would be almost impossible today.
I wasn't disappointed because it's a period film and it doesn't matter if it's pushed by a few months because the look of the film will not get dated.
It's an iconic event, something the whole country knows about.
It's going to resonate with the audience regardless of when the film releases.
Normally, there is a sense of disappointment if you feel the people might lose interest in a story, but cricket and film are two things that the country is very passionate about. I really hope that this is the film that brings the audience back into the theatres later in the year, when it's safer.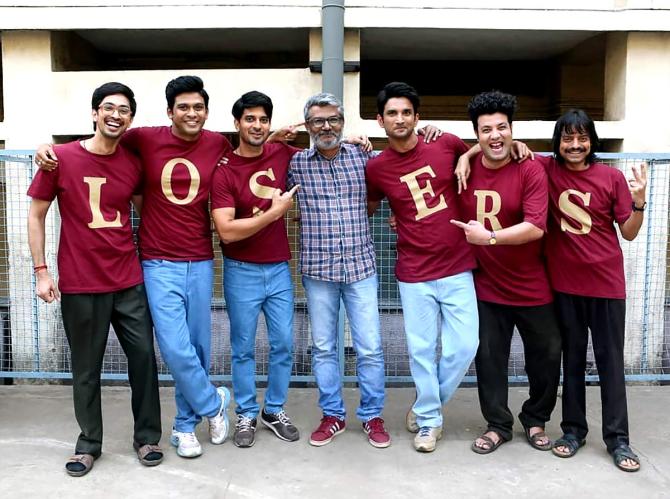 You play Sunil Gavaskar in the film. How did you get the role?
I was actually doing a rehearsal with the Chhichhore team when I met with Kabir sir (Khan) for the first time.
He was prepping for '83, but he never mentioned it.
It was only after Casting Director Mukesh Chhabra watched Manto that he got me to meet Kabir sir.
I was floored with the concept and the scale at which the film was going to be made.
It was such an event film; all of us were going to the UK and live as a team.
How much do you play/follow cricket?
As much as any Indian boy.
I have played galli cricket, but I've never been part of a professional team.
To learn the technicalities of the sport, in terms what is the exact professional grip of the bat?
What is your stance?
I'm not just learning the technicalities when I'm prepping for the part, I had to learn them like the master of the game.
I had to learn it as Sunil Gavaskar, and that was a major challenge.
It took six or seven months of detailed training on the physicality of the part.
Balwinder Singh Sandhu, who was a part of the 1983 team (which won the World Cup), was coaching the actors on this film.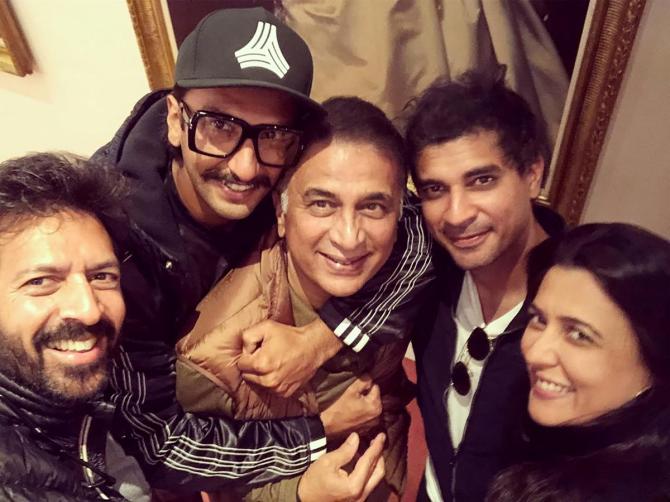 Did you get to meet Sunil Gavaskar?
Yes, quite a few times.
He happened to be in London when we were shooting; he was commentating for the World Cup.
I had done a lot of research, in terms of reading his biography and watching his interviews, but when he walked into the room, there was this aura.
It definitely gave me perspective on the way a champion thinks about the sport when he is walking on to the pitch.
As an actor, you want to try and get into the head of the character as much as possible.
Everybody talks about the swag in his walk, understanding why he did that definitely added a lot to the performance.
What was it like to shooting in stadiums where you will never get to play cricket in real life?
It was like a little boy's dream come true!
The balcony of Lord's is etched in our memories because those visuals of the team lifting the World Cup is something we've all grown up on.
To actually stand on that balcony as a team and live through the experience, I don't think there was a single eye that wasn't moist at that time. It was a very emotional moment.
We did net practice at the Oval, rehearsals at Lord's.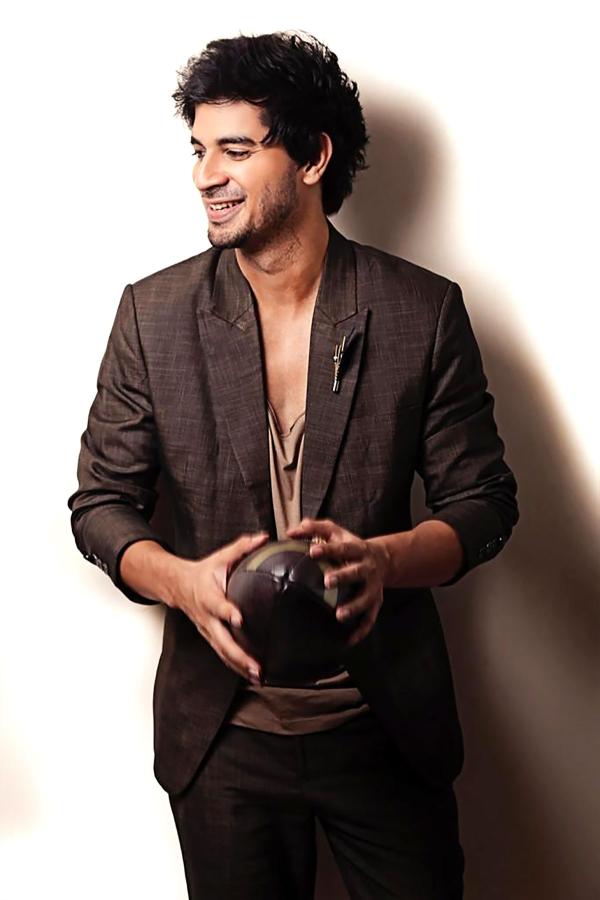 Did you meet Kapil Dev?
Yes, briefly. He is such a charming gentleman.
He still looks like an athlete.
As a team, we felt like we were a part of something bigger than just a film.
We were re-telling a slice of important history.
How was it working with Ranveer Singh?
He's a fireball of energy.
I think when you're the captain of the team, both in terms of the part and as the senior actor, he brought that energy to set.
It was very encouraging for everyone to see him be the first one to practice and the last one to leave.
Kabir Khan is a film-maker any actor would want to work with.
The amazing thing about his process is that he's intensely involved in the preparation.
He was constantly giving me visual and audio references for my part as Sunil Gavaskar.
At the same time when it was time to roll, he gave me my space.
That's a mix of absolute control and complete freedom and makes him great to work with.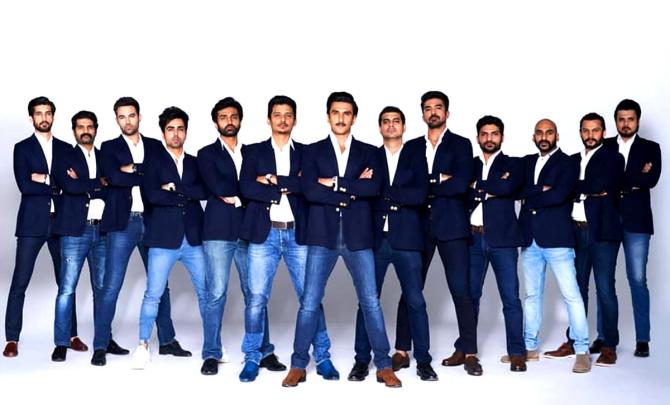 You are a part of Looop Lapeta, the Hindi adaptation of Run Lola Run, with Taapsee Pannu. Have you watched the original film?
Yes, I have. I was blown away when I saw it in college.
Never in my wildest dreams did I think I was going to be a part of its Indian adaptation.
We will start shooting for it after the lockdown, after the monsoon ends in Mumbai.
I'm really excited because it's the first time I play the romantic lead.
It's a heist film, with the touch of romance.
Taapsee is someone I've seen grow with every film that she's done.
You are also doing a Web series, Bebaaq.
Jio is producing it and Mahesh Bhatt is the creative director.
It's a period series. It's about the behind-the-scenes of Bollywood from the '70s.
There's a love triangle.
We're lucky we managed to finish shooting before the lockdown.
How do you pick your roles?
I look at it as an adventure ride, and I want every ride to be different for myself as well as for the audience.
Mardaani was a crime thriller, Force 2 was a spy film, Manto was a biopic, Chhichhore was a college drama, '83 is a sports biopic and Looop Lapeta is a heist thriller.
It helps me grow as a person and as an actor.
What's great is at the moment, the audience is accepting and really celebrating stories and stars who bring them something different.
Everybody has their own share of struggle in the industry. What was yours like?
It took me three years before I got my first big part in Mardaani.
I don't look at it as a struggle, I look at it as an aspiring phase because I had a very clear vision of making it.
I would have meetings and give auditions but if I didn't get a part, I would work on why I didn't get it.
I was constantly meeting actors who were doing better parts than me.
I took feedback from them, did workshops, dance classes and martial arts classes.
So the idea was to acquire skills so that they cannot ignore you any more.
That's the most interesting thing about this line of work: the learning never stops.
Also, I was very lucky to be surrounded by close friends and family. It's important to have a couple of people who believe in your dream.
Every time you go out and have a meeting, it doesn't always convert into the project that you want.
But to be aware that there's a silver lining at the end of it is something that friends and family helps with.