Dia Mirza has started shooting a Web series Kaafir.
Kaafir is set in Kashmir, but it is being shot in Himachal Pradesh.
Directed by Sonam Nair, produced by Siddharth Malhotra, co-starring Mohit Raina, Kaafir will stream on the ZEE5 platform.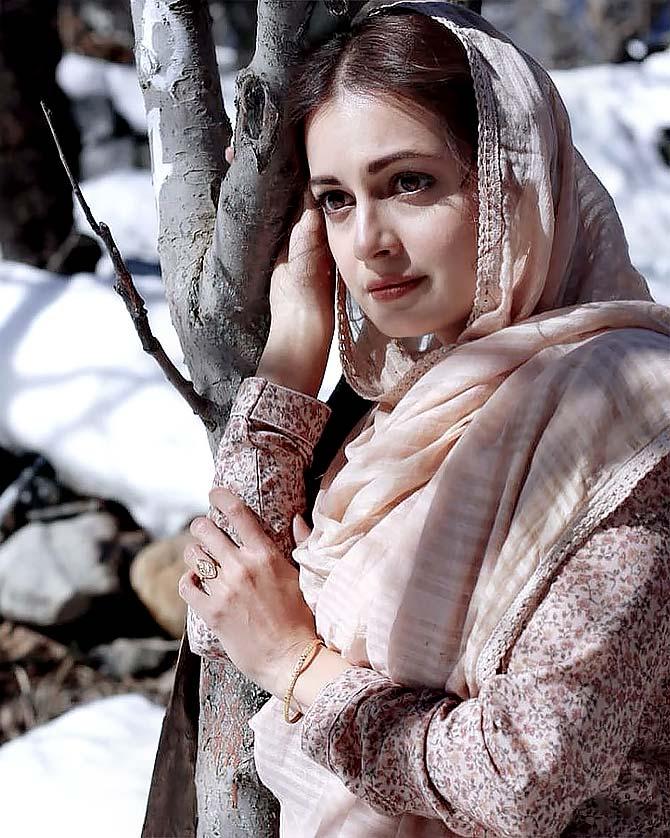 'Meet kainaaz Discovering her has been an incredible experience... Her truth is now my truth', Dia introduces her character in Kaafir.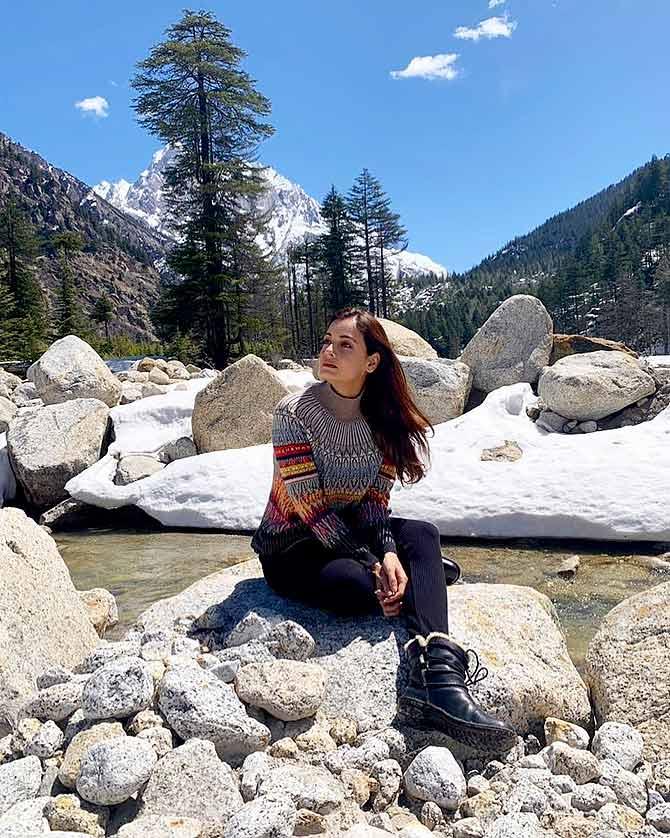 Soaking in the scenic beauty, Dia says 'Here to start something really special... Will tell you what it is soon! Until then, let me soak in the beauty of #MereDeshKiZameen #NewBeginnings'.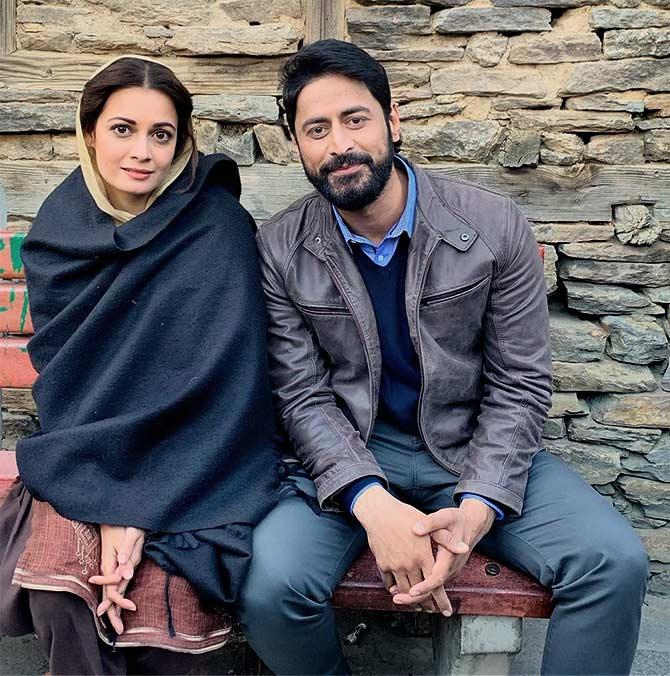 'First day of shoot with this mastikhor, kind soul @merainna!', Dia says about Mohit.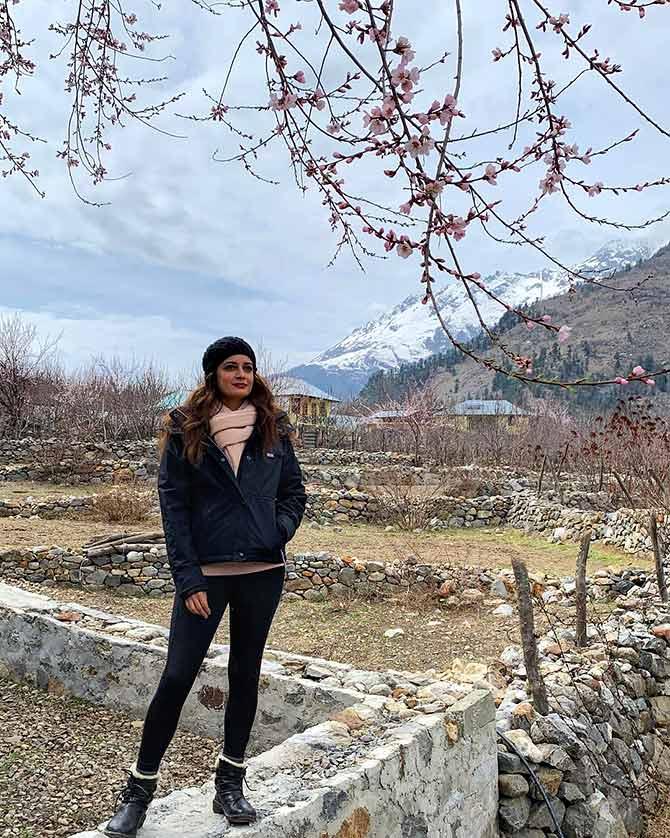 'Moments between moments of light and dark... moving ahead from Sangla where we made incredible memories'.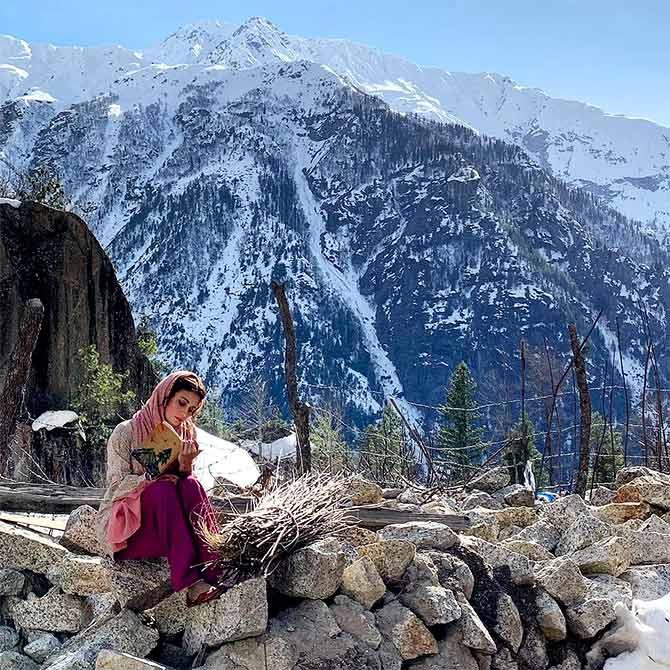 'We don't see things as they are, we see them as we are'. Dia quotes the writer Anais Nin.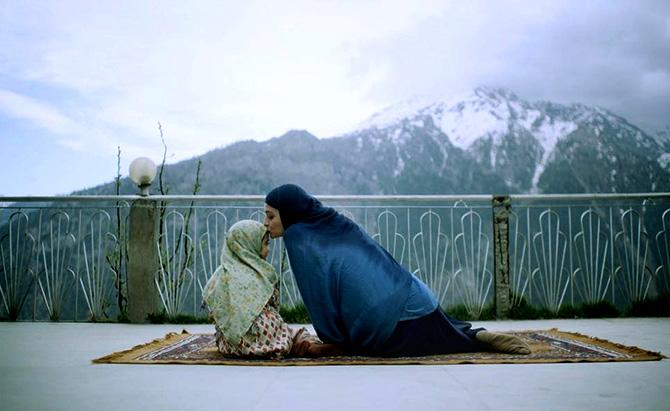 'The truth is, no one of us can be free until everybody is free' This time, Dia turns to the poet Maya Angelou for inspiration.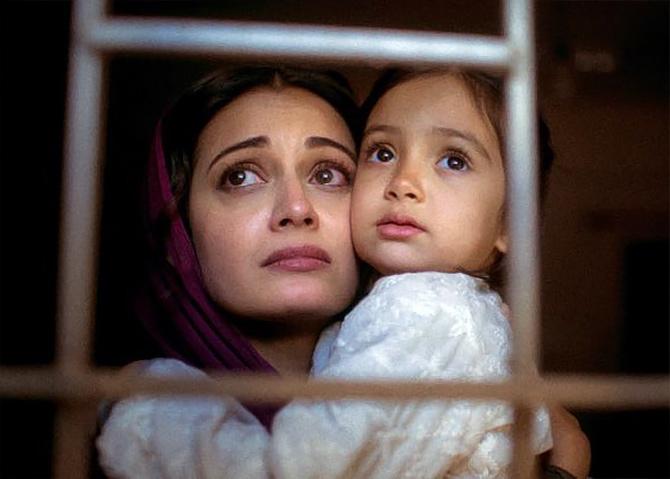 'The only impossible journey is the one you never begin'.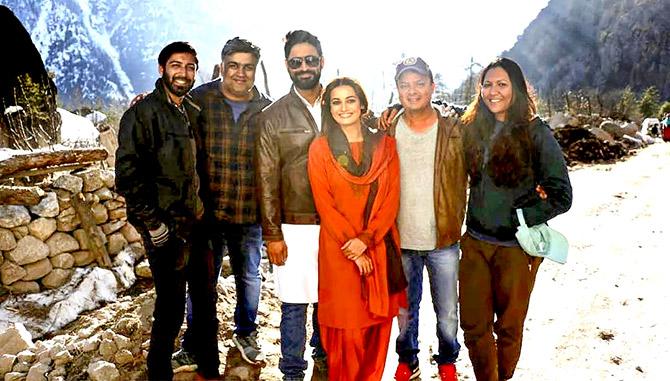 'A special show & an even more special team that's driven by passion and love to tell a story that hopefully will leave a mark in all your hearts'. We can't wait, Dia!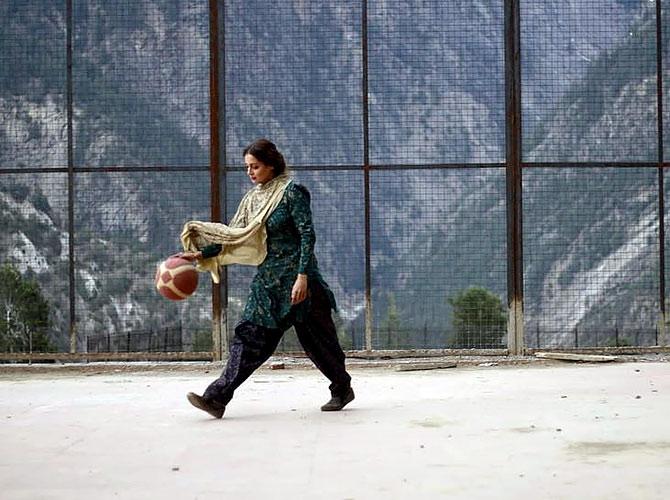 Dia plays basketball between shots and writes 'Triple threat! With a new friend'.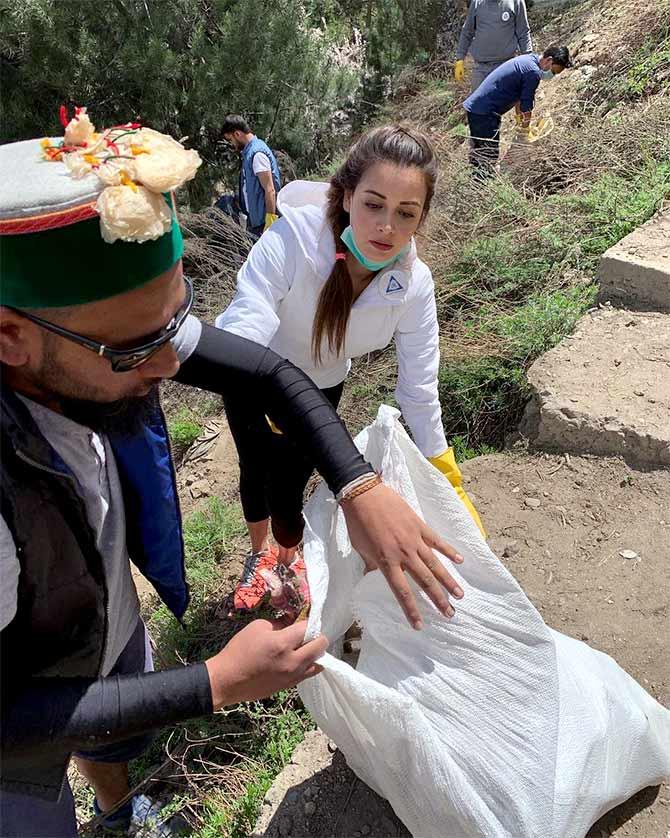 Dia, an UN Environment Goodwill Ambassador for India, does good work on her off day during the outdoor shoot: 'Our #SundayMotivation came from @healinghimalayas! We trekked through the hills and picked up 120 gurney bags of plastic. There is more. And we will not stop till we've made all accountable for plastic waste. #BeatPlasticPollution @unenvironment @earthlingfirst'.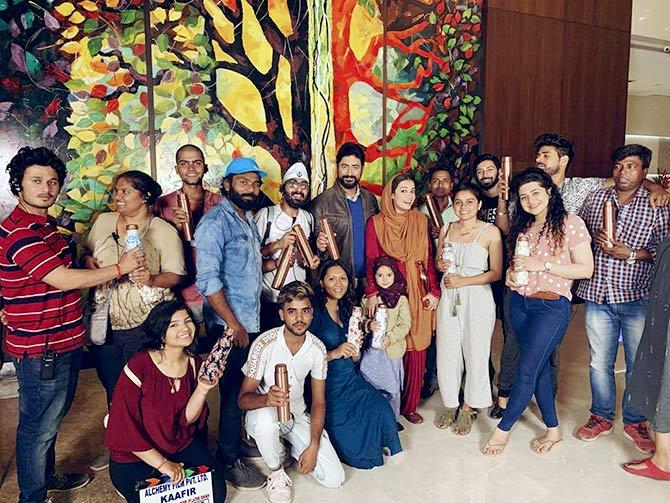 Dia got customised metal bottles for the Kaafir crew for the second schedule in Mumbai.
'Saying NO to #singleuseplastics! Team #Kaafir now has their own copper bottles The best gift, is the gift of health. #BeatPlasticPollution #CleanSeas #BeatAirPollution @unenvironment'
Photographs: Kind courtesy Dia Mirza/Instagram