Adnan Sami's daughter Medina turned two.
The singer and wife Roya Faryabi are celebrating Medina's birthday in Munich, Germany.
Adnan turned to Instagram to share pictures and a heartwarming message for Medina.
'Today is the most special day in my life... It's my angelic darling Medina Jaan's 2nd Birthday!! 2 years ago when Allah SWT blessed us with her arrival on this earth, I was overwhelmed with infinite joy & gratitude.'
'Her arrival into my life opened up a whole new ocean of love from within the depths of my heart which I didn't even know existed...'
'I had heard of the special bond between a 'father & daughter' but was clueless what that truly meant until the moment Medina jaan entered my world...'
'All night after her birth, I was awake, sitting next to her cradle & staring at her with love & absorbing a new emotion within myself which I had not felt ever before, consisting of an abundance of love, protection & overzealous possessiveness...'
'I knew right then, that without even uttering a word, "Medina jaan had me at hello!"; I knew hence on, if she says 'it's day', I would say that 'it's day' & if she says that 'it's night' indeed I will say 'it's night'...'
'.THAT IS WHAT THE PRECIOUS BOND BETWEEN A FATHER AND DAUGHTER IS!! 2 years on, by the grace of Allah SWT, she has me wrapped around her tiny adorable finger!'
'I make the world dance & she makes me dance!! I am eternally grateful to Allah SWT for Medina jaan as His ultimate gift to me... I am extremely grateful to my beloved Roya Jaan for giving birth & Mothering such an angelic daughter.'
'I may compose the most melodic tunes in my life but for me the most beautiful & melodic sound is when Medina jaan says "BABA"!!'
'For her I can just sum it up in these words.... "Tu Agar Kehde Mujhay, Chand Bhi Le Aaon Jaan-e-Jaan, Ek Taara Maang Le, Aasman Le Aaon Jaan-e-Jaan..." Happy Birthday my lovely, beautiful & dearest angel Medina Jaan... Lots of Love & Duas always, Baba...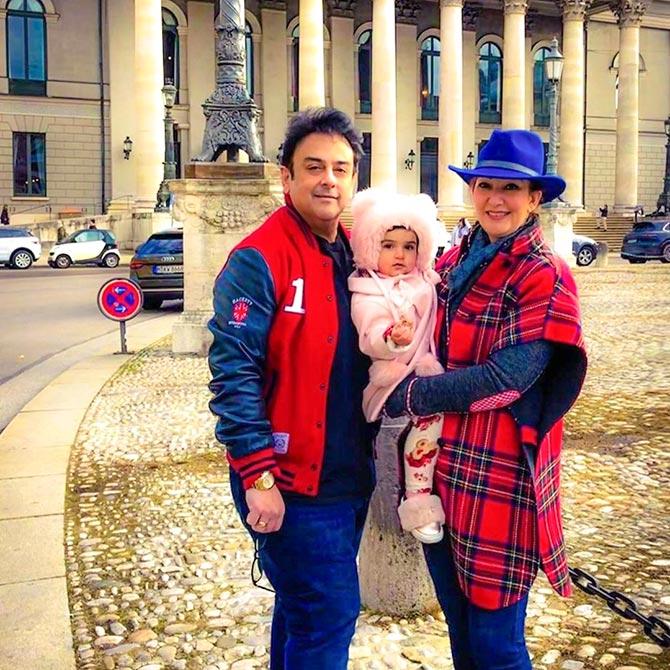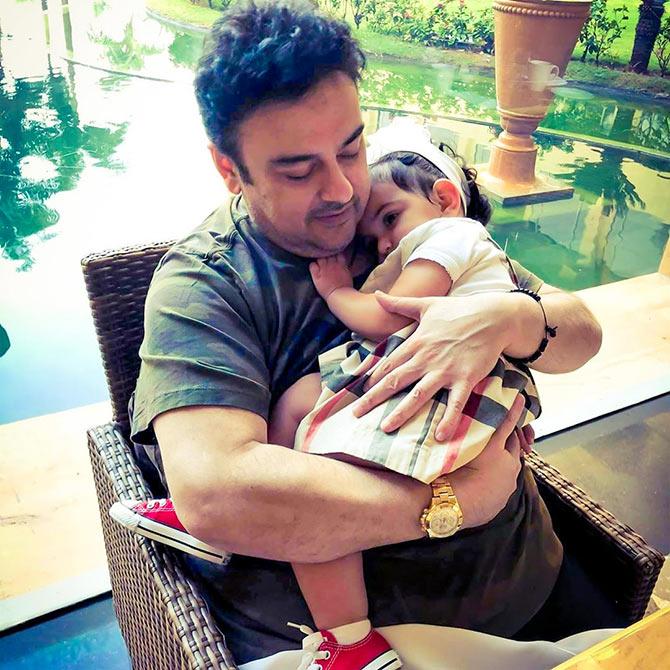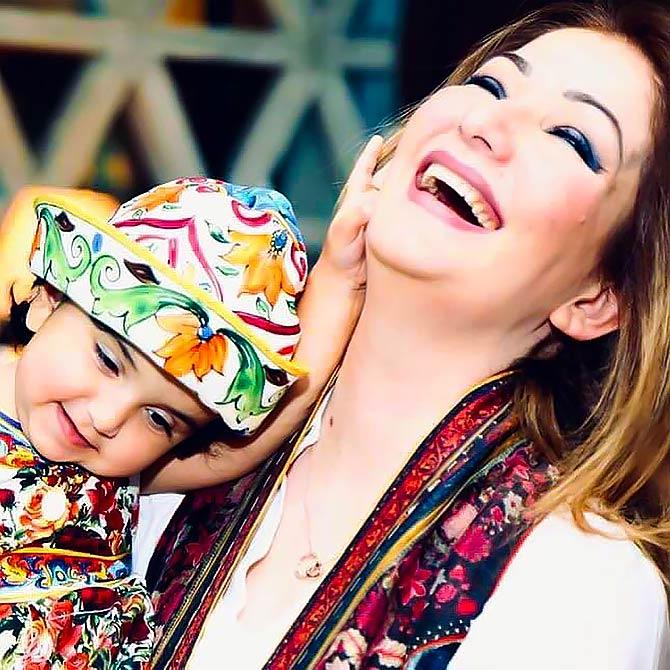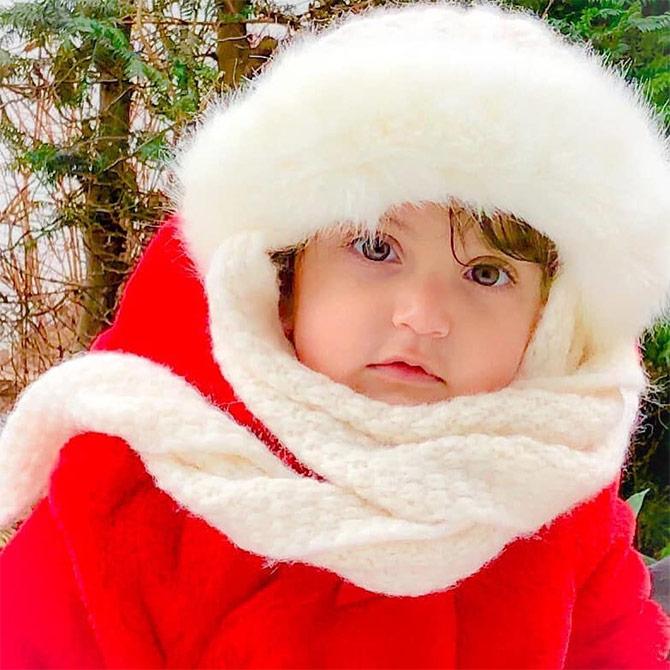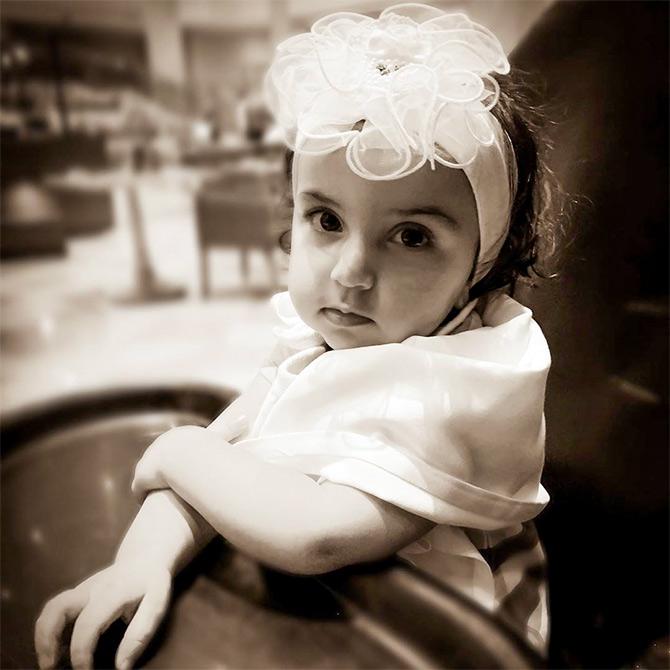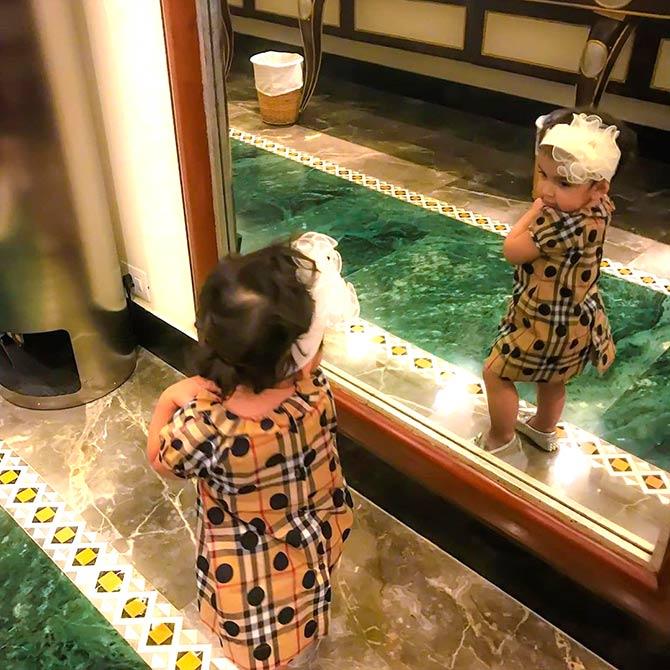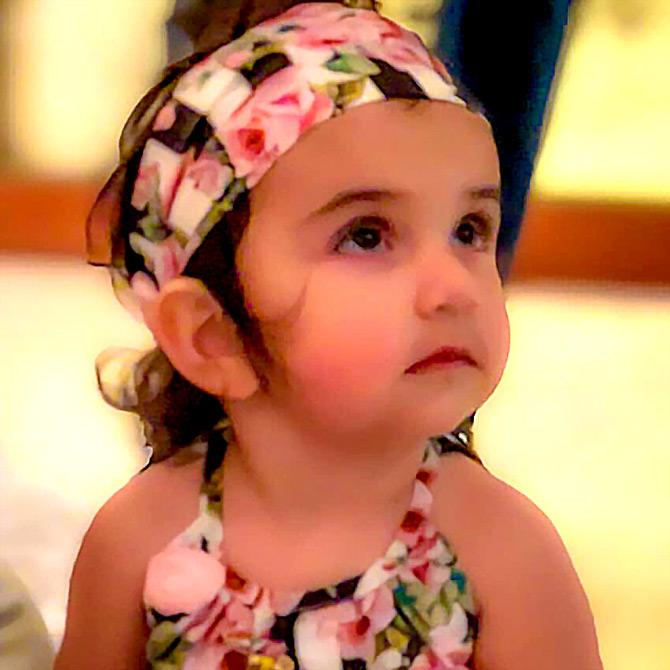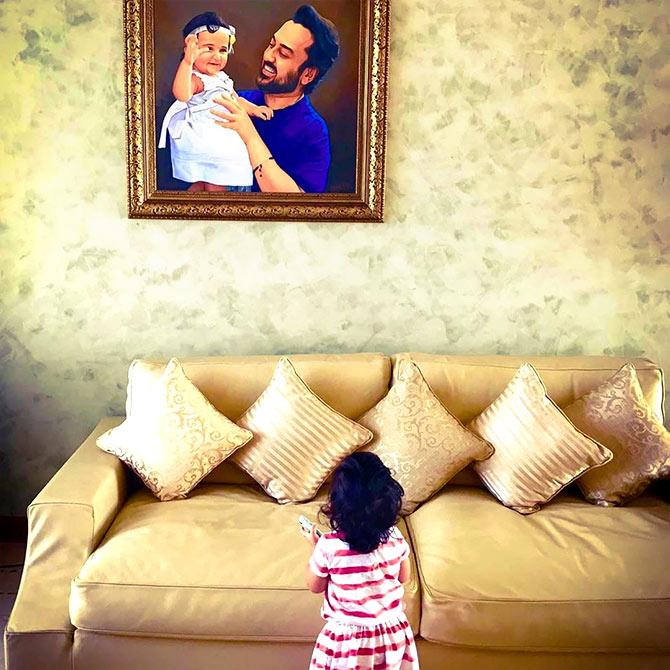 Photographs: Kind courtesy Adnan Sami/Instagram