'After 23 years of making films, you feel vindicated that you stuck to your guns and continued to try different things.'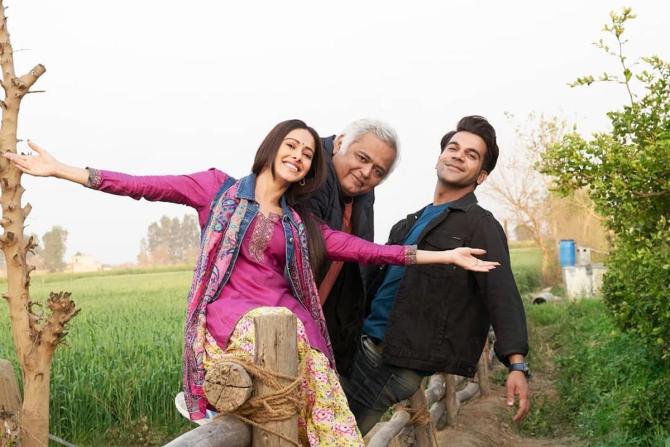 "Whatever I make, the day I deliver it, I know I have done my best and I move on to other things," Director Hansal Mehta tells Ronjita Kulkarni/Rediff.com.
It's certainly true.
The day his latest film Chhalaang releases, Hansal is on his way to picturesque Ranikhet in Uttarakhand.
This interview is done while he is passing through a forest in Almora, so we keep it brief and restrict it to the 10 Essential Questions Hansal Mehta needs to answer.
Let's start:
The light-hearted Chhalaang is very different from the kinds of films you have made with Rajkummar Rao.
I have troubled people enough with serious films.
I have forced people to think about their lives, I have told them so much about what is wrong with the world.
For a change, it's time to smile as well.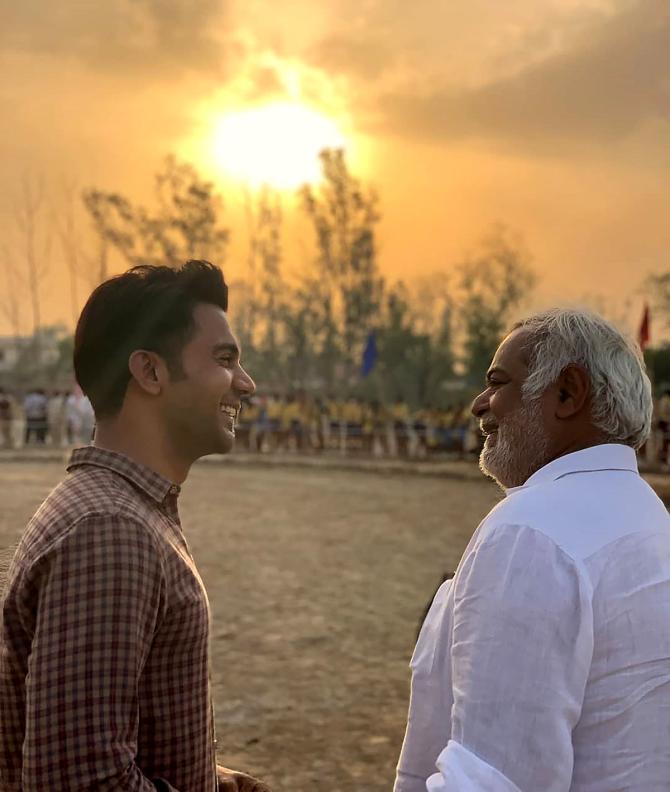 It has been seven years since you first worked with Rajkummar in Shahid. How has the bond changed in all these years?
It is difficult to describe the bond because we are so close.
We mean a lot to each other in our lives.
The only thing that has changed over the years is that it is much easier to raise money in the films that he does.
You have made your best films with him. Which is the closest to your heart?
It will always be Shahid.
Omerta is a close second.
They come from a place of emotions. They were made without any kind of expectations, especially commercial.
And Rajkummar's performance in both those films! They were landmark performances.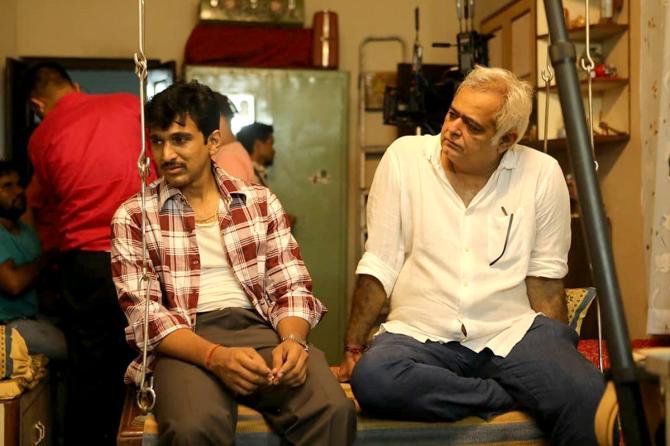 Where do you get your story ideas from? For instance, what made you do a Web series on Harshad Mehta?
I always say that I a;m lucky that these stories come to me.
I read the book by Sucheta Dalal and Debasis Basu (The Scam: Who Won, Who Lost Who Got Away) way back in 2002-2003.
I tried to pitch it as a film the,n but nobody wanted to make it.
Ultimately, it took Sameer Nair (CEO, Applause Entertainment Limited), who had acquired the rights of the book.
He offered the show to me, so the story came to me.
The feedback has been amazing, hasn't it?
Yes, it is the biggest blockbuster of my career.
It is gratifying and also very humbling.
After 23 years of making films, you feel vindicated that you stuck to your guns and continued to try different things.
I have never shied away from things, no matter how risky they were perceived to be.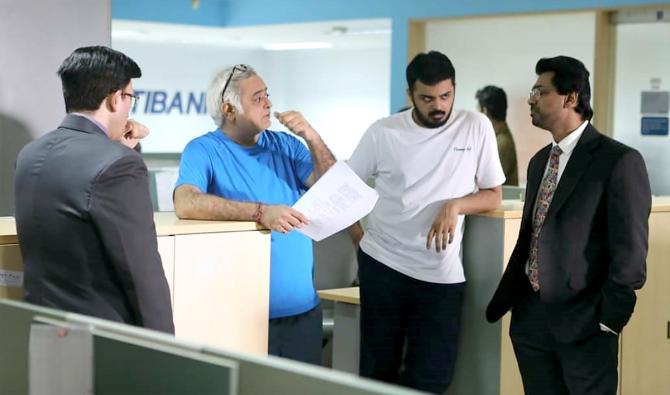 Do you feel you are getting your due now?
I think with every film that I made, I was getting more than I deserved.
Just to be able to tell these stories, to be able to see the world watching them, discussing them, applauding them, that itself is like being paid in kind.
Scam is the icing on the cake.
I don't measure success the way others do. The fact that we still talk about Shahid seven years after its release is a measure of its success.
How many films released that year are still discussed today?
Shahid is one of those.
The legacy you create is far more rewarding than the Friday that the film gets.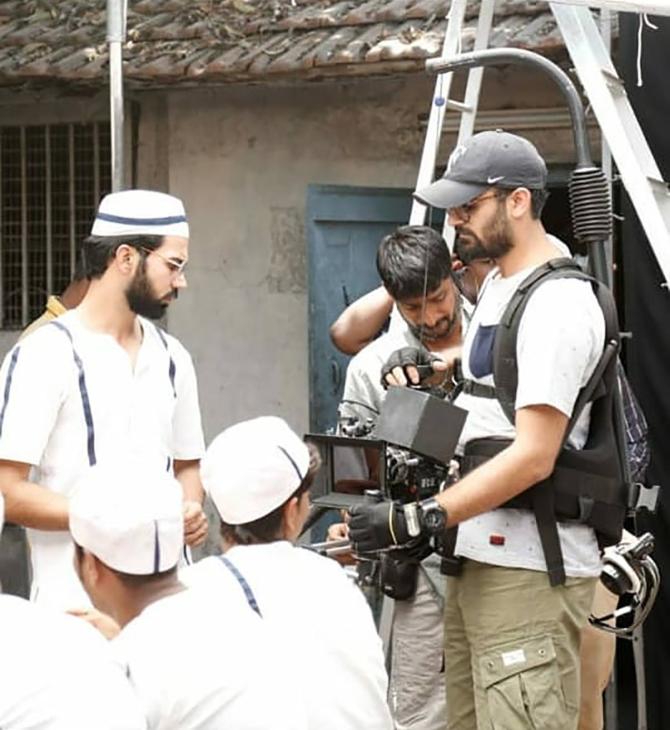 Do you feel bad when a film is made so well and with such hard work but they don't get as many eyeballs as they should?
Yes, you do get disappointed because the world around you evaluates you on a very fragile benchmark.
Having said that, whatever I make, the day I deliver it, I know I have done my best and I move on to other things.
Moving on is most important to me.
I can't complain about everything.
I have received enough love to be satisfied.
Shahid, Omerta, Aligarh, Citylights, all these have only given me happiness and pride over the years.
When you look back at your journey, how difficult was it, especially when you were starting out?
It certainly was not a bed of roses, but then I knew it.
I entered this profession knowing that it would not be a cakewalk, but I think I have emerged with my head held high. That's what matters.
I have lived life the way I wanted to.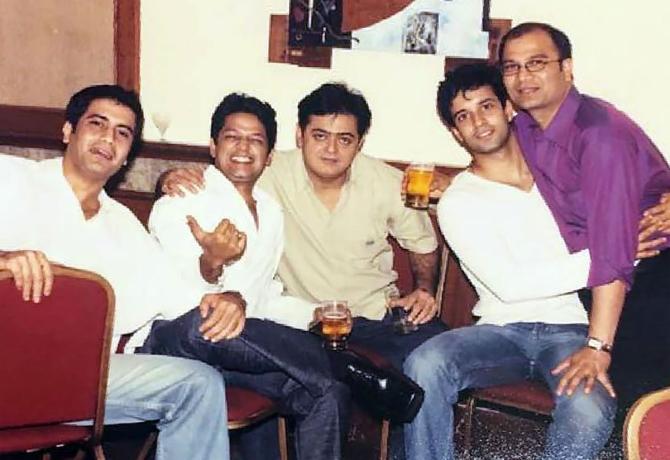 The first decade of your career was tough.
Yes, it was a difficult time.
Everything that I did, some of the bad films I made, it was all a part of me evolving in whatever I am today.
It was a process of learning rather than being dejected.
You do get your dejection -- it is human to feel dejected -- but what saw me through was that if I looked at it as evolving there would be much more in store for me.
After Woodstock Villa in 2008, you took a few years off and returned with Shahid in 2012. Your cinema before this break and after it, was extremely different.
The films after, like Shahid, Citilights, Aligarh, Omerta were deeper in comparison to your earlier films like Dil Pe Mat Le Yaar, Chhal and Yeh Kya Ho Raha Hai.
What prompted this change in your cinema?
I realised that I don't need to make everything that people ask me to make.
I need to make films that I need to make.
I wanted to do what I felt challenged about without worrying about the consequences.
I had that breathing time to reflect, to spend time with family, to re-energise.
I keep trying to reinvent myself in everything I do, whether it is my craft, a story, in terms of performances.
But I never had illusions about the world, so victimisation was never a part of my build up.