Or does Priyanka Chopra's love for Assam go beyond that?
Priyanka Chopra is the latest actor to join the list of actors promoting different Indian states.
The Quantico actor will reportedly promote Assam as a tourist destination.
As Ms Chopra gets ready for her new role, we list the actors who are dedicated brand ambassadors to various causes.


Assam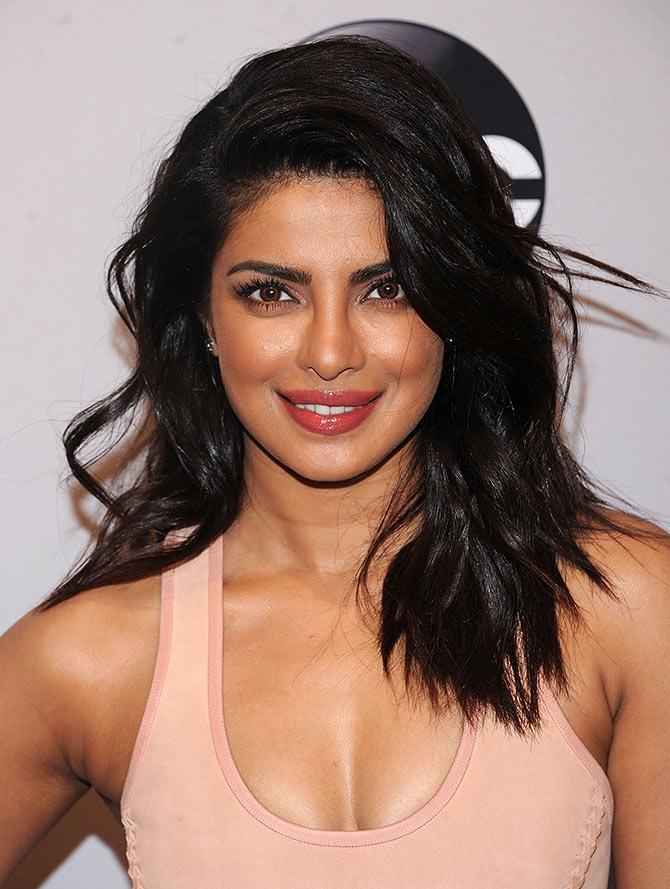 IMAGE: Priyanka Chopra. Photograph: Brad Barket/Getty Images
Priyanka Chopra, who is now a force to reckon with globally, will be promoting the North Eastern state as 'Awesome Assam'.
But it's not the rhinos, which Assam is widely known for, that has attracted this gorgeous actress to its cause.
The Assam government reportedly paid Pee Cee a whopping Rs 15 crore to promote Assam as a tourist destination.
When the news created a furore, the Assam tourism department quickly issued a rejoinder that the figure quoted was wrong. However, they did not mention how much she's actually being paid.


Rajasthan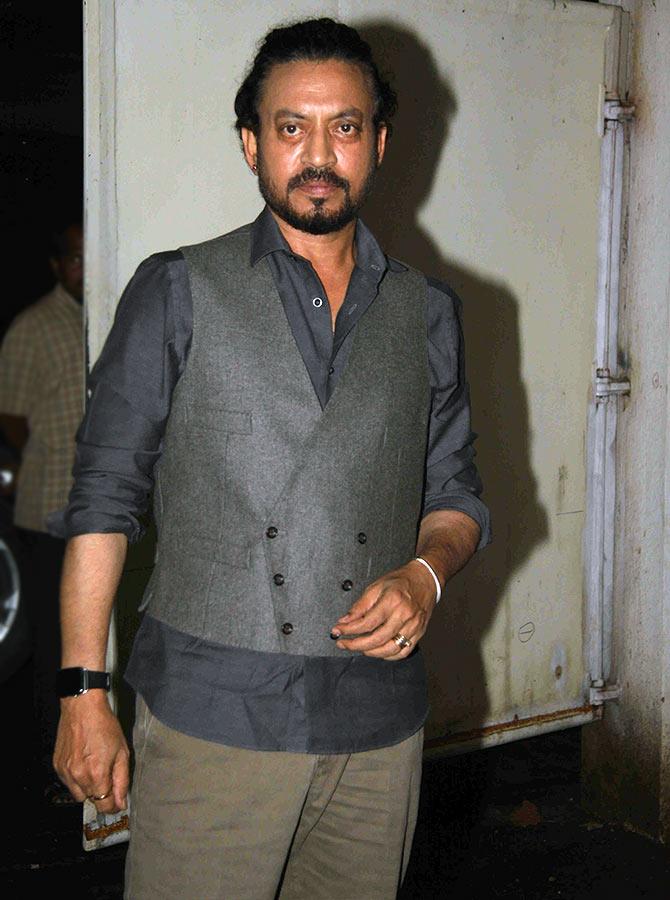 IMAGE: Actor Irrfan Khan. Photograph: Pradeep Bandekar
Not many know that Irrfan Khan hails from Jaipur, Rajasthan.
So when the BJP government in Rajasthan, led by Chief Minister Vasundhara Raje, decided to call the versatile actor to promote the state, Khan readily agreed.
The Madaari star promoted the state as 'Resurgent Rajasthan' last year and is still the brand ambassador for the state.
He also promoted the state as a major destination for investment.


Gujarat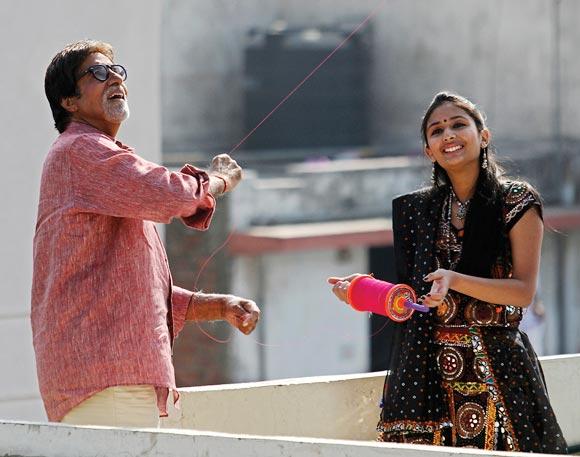 IMAGE: Amitabh Bachchan shooting for a Gujarat tourism ad. Photograph: Reuters/Amit Dave
When Narendra Modi was chief minister of Gujarat, he requested Amitabh Bachchan to promote his state as a tourist destination.
Bachchan apparently has not charged a single penny for the job. His campaign for Gujarat tourism put the state on the world map. The advertisement was shot beautifully with the tag line 'Kuch din toh gujaro Gujarat mein.'
Before Gujarat, Bachchan was the brand ambassador for his home state Uttar Pradesh, where he famously said, 'UP mein dum hai kyunki idhar jurm kam hai.'
It's a different story that the UP campaign flopped as the Samajwadi Party, for which Bachchan was campaigning, lost badly in the 2007 Uttar Pradesh assembly elections.


Maharashtra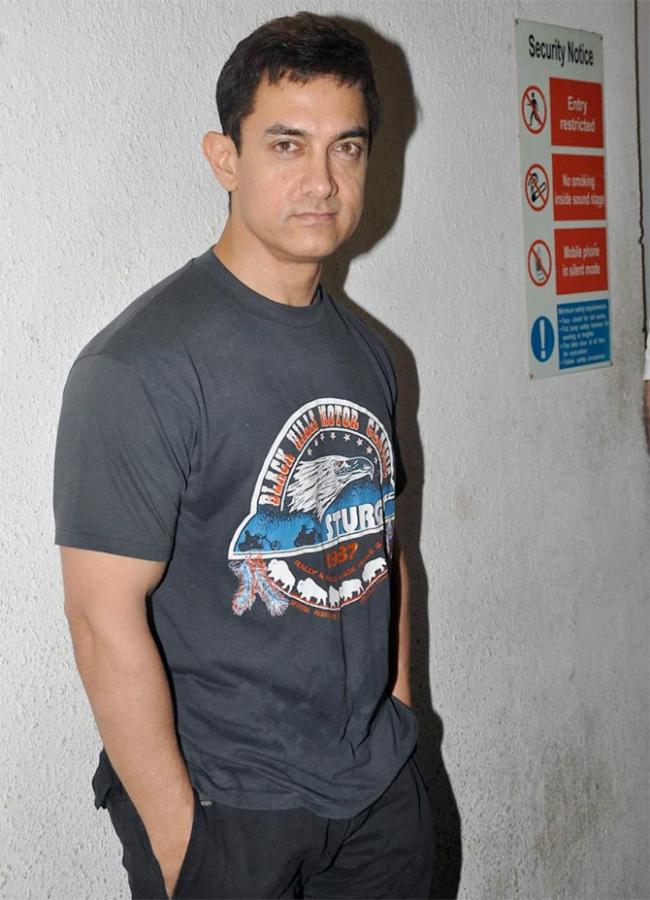 IMAGE: Actor Aamir Khan. Photograph: Pradeep Bandekar
Aamir Khan, who was the brand ambassador of Incredible India, lost his job after the row over India being an intolerant nation.
However, within a year, Mr Perfectionist was made the face of the Maharashtra government.
No, Aamir is not the brand ambassador for Maharashtra but he has associated himself with the state's Jalyukt Shivar Abhiyan, which aims to make Maharashtra a drought-free state. It is the most ambitious programme of the BJP-led government of Chief Minister Devendra Fadnavis.
One must add that it was Nana Patekar who was the first person to highlight the plight of Maharashtra's farmers suffering from severe drought and it was only after this that Aamir pitched in.


Andhra Pradesh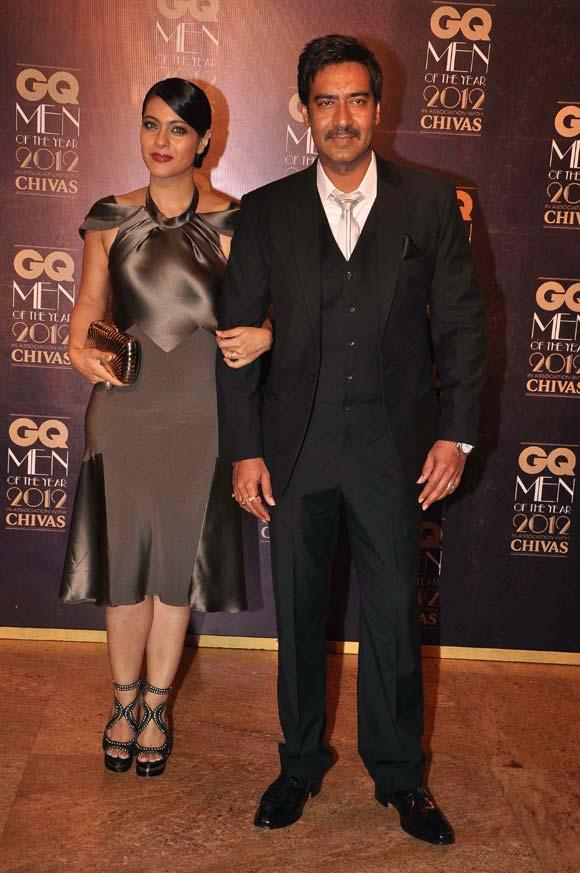 IMAGE: Ajay Devgn with wife Kajol. Photograph: Abhijit Mhamunkar
In April, there were reports that Ajay Devgn and his actress wife Kajol were going to be the brand ambassadors of Andhra Pradesh.
Apparently, when Devgn went to meet AP Chief Minister N Chandra Babu Naidu with a business proposal, the latter was very impressed.
He immediately asked the Shivaay actor to become a brand ambassador of his state.
Naidu requested that his wife Kajol also join him, and together promote the state as a tourist destination.
Last heard, the deal is stuck in bureaucratic hurdles.


West Bengal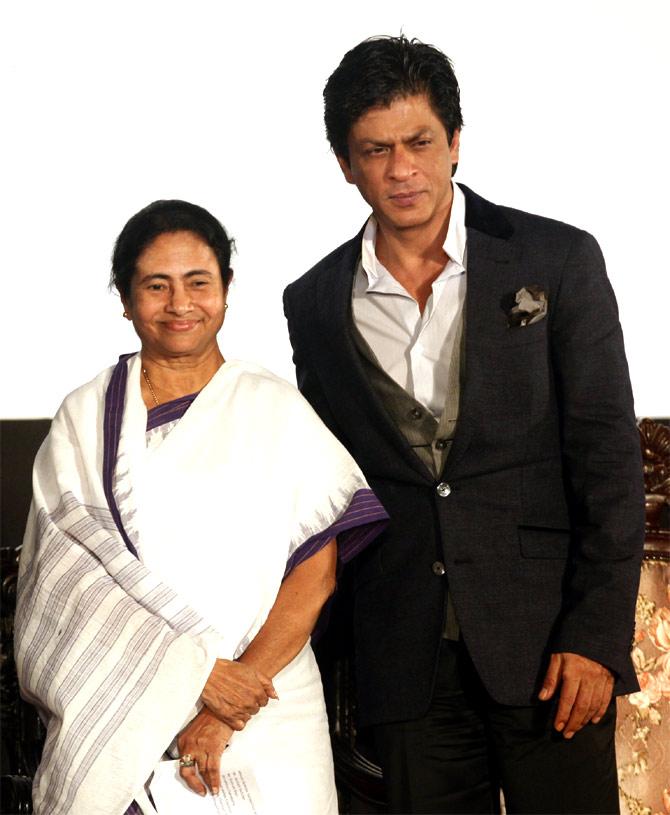 IMAGE: West Bengal Chief Minister Mamata Banerjee with Shah Rukh Khan. Photograph: Reuters
Shah Rukh Khan's connection with West Bengal started after he bought the IPL team Kolkata Knight Riders in 2008.
The bond with the state became stronger after Mamata Banerjee became the chief minister in 2011.
One must not miss the advertisement of Shah Rukh promoting West Bengal, 'There is something special about Bengal.'
A must-watch.


Jharkhand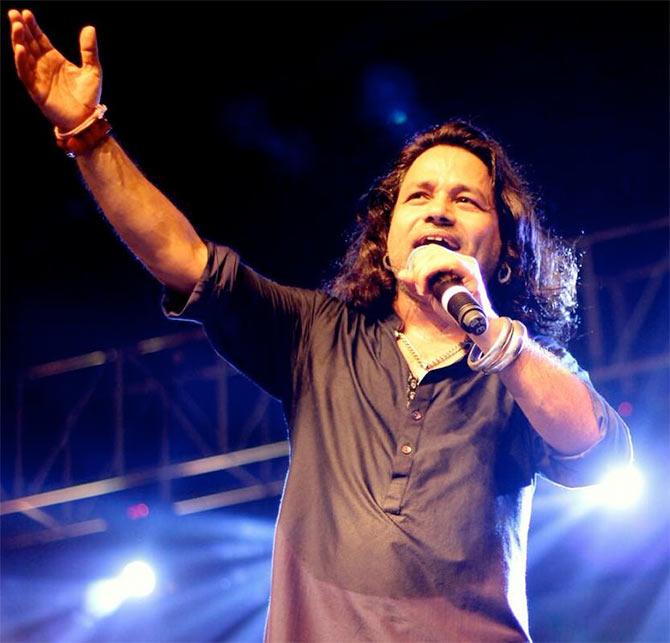 IMAGE: Kailash Kher/Twitter
Singer Kailash Kher may soon add another feather to his cap -- he may be the voice of Jharkhand.
But last heard, tourism heads of Jharkhand government are re-thinking on using Kher's voice as he has earlier lent his voice to promote other states like Madhya Pradesh and Rajasthan.