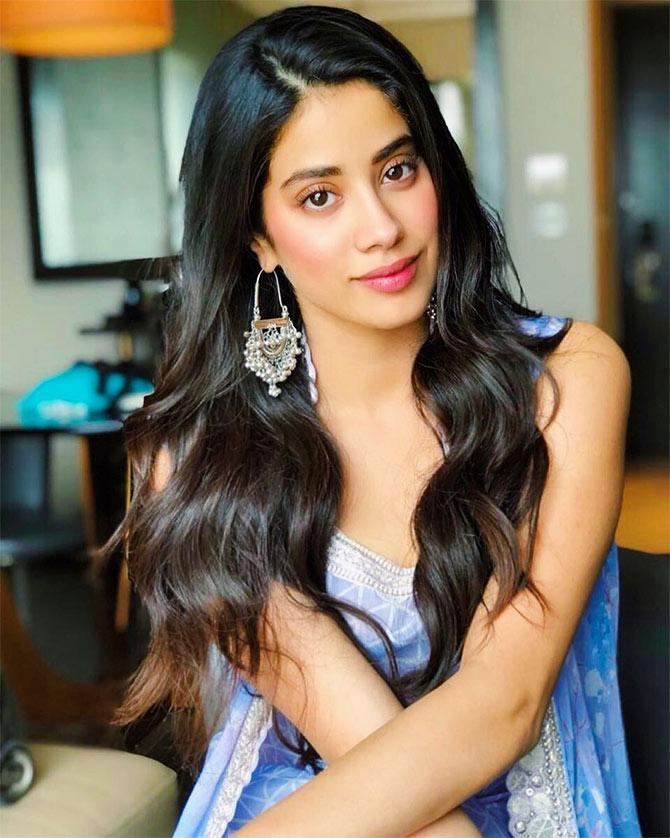 Will Janhvi Kapoor be Vijay Deverakonda's leading lady in the Jagannath Puri action film, Fighter?
Sources inform that she's a long way off from saying yes to the project.
"She has been approached," the source tells Subhash K Jha. "But there's no indication of her being in Fighter. Janhvi had said no to plum assignments with Mahesh Babu and Ramcharan Teja in Telugu but she has to have something to do in the script before she agrees."
"Fighter has little for the girl to do," the source adds. "Also, the way heroines are projected in Puri's cinema makes Janhvi and her father (producer Boney Kapoor) uncomfortable. In any case, she has just started in Bollywood. It's too early for her to go south."
The whole excitement of Sridevi's daughter working with Deverakonda seems to have started on Karan Johar's chat show Koffee With Karan, where Janhvi confessed to have a crush on the actor.
Now, whether it finally works out or not, we can't help but wonder if they'll have amazing chemistry on screen.
Would you like to see Vijay Deverakonda romance Janhvi in a film? VOTE!