'Jeetenge Hum is a thank you to the frontline workers and to show our country how beautiful it is.'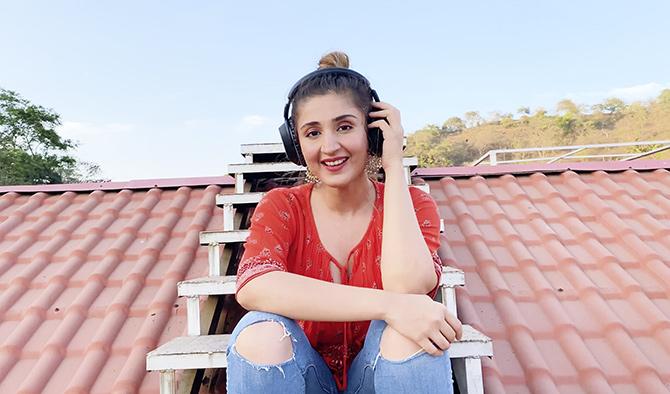 Singing sensation Dhvani Bhanushali has released a new music video, Jeetenge Hum.
The Dilbar singer tells Patcy N/Rediff.com "I have recorded four songs since the lockdown."
How did the Jeetenge Hum idea came about?
We were just sitting at home when my dad (Vinod Bhanushali, T-Series President), said, 'Why don't you do something to thank the frontline workers?'
Manoj Muntashir wrote the lyrics and DJ Chetas and Lijo George collaborated together to make this song.
We were not sure at first whether to make a video and release it on YouTube.
But then it turned out so good that T-Series decided to put on their YouTube channel.
It's just a thank you to the frontline workers and to show our country holistically how beautiful it is and how we will win at the end of these dark days.
How did you shoot the video?
My dad shot the video with the help of Guarav from Trigger Happy. He came online and directed us on what to do.
The video has some stock shots and some that we took at home. They compiled it.
We recorded the song for two-and-a-half hours.
Since I was recording myself, it took some time. Then we shot for 10 hours the next day.
I didn't have any makeup artist, so I did it on my own.
Anyway, I don't put on too much makeup even in my other videos, so it was pretty easy to do it by myself.
I wore clothes that I wear at home, not some fancy clothes. It was pretty chill, so we didn't put so much effort into what I should wear.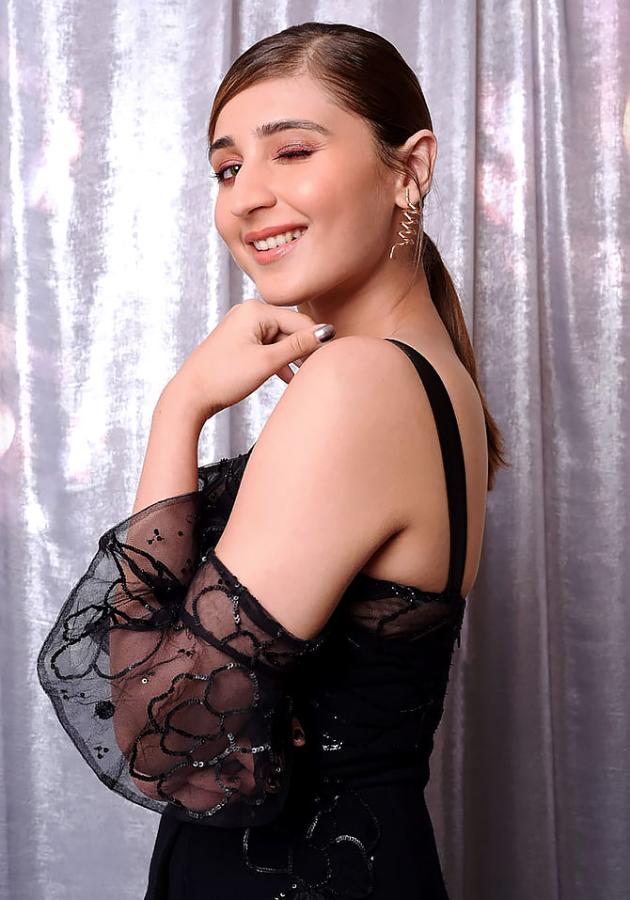 How has work been affected due to lockdown?
My work is not affected.
I am a singer; I can record at home.
It's not like we need a camera.
I just need to have a setup at home. Of course, the video part is affected.
Film shoots are not happening, so playback singing is not happening that much.
How many songs have you recorded since the lockdown?
I have recorded four songs since the lockdown. The composer sends me the track and I plug it in my system.
Then I sing over it, and send it back to the composer.
You know, a little bit back and forth happens.
You just need to have understanding, and it can be done.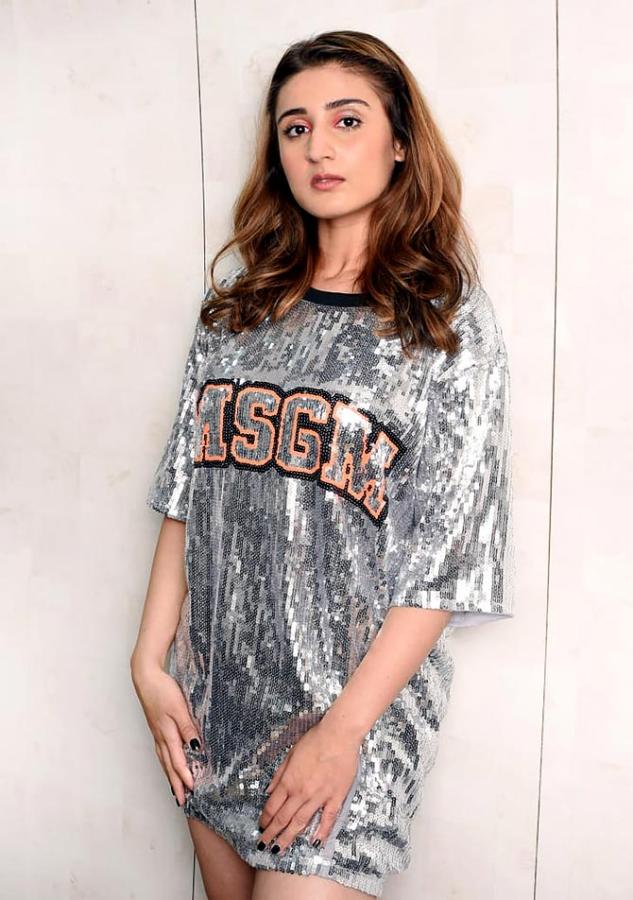 How are you spending your days?
I try to work out. If I can't, I don't.
I do some tutorials of Western and classical singing. If there's some dubbing, I do that.
I play with my dog, watch movies and Web series.
What are you watching right now?
I was watching a documentary on Michael Jordan.
Before that, I was watching Gilmore Girls.
I have watched half of Netflix!
What will you do post lockdown?
First, I would like to go to a mall and shop.
Then I want to go to a parlour and get my eyebrows done, get a clean-up done... I think all our pores are clogged! I am getting pimples.
I will meet my teachers -- now I am only meeting them on WhatsApp calls or Skype.
I will meet up my friends too.
I will go to a restaurant and eat something amazing.