Meri Pyaari Bindu is special for both actors.
Ayushmann Khurrana's Meri Pyaari Bindu, co-starring Parineeti Chopra, is three years old, and the stars relive some cherished memories.
'Its been 3 years,' says Parineeti, 'but the climax of this film still gives me heartache'.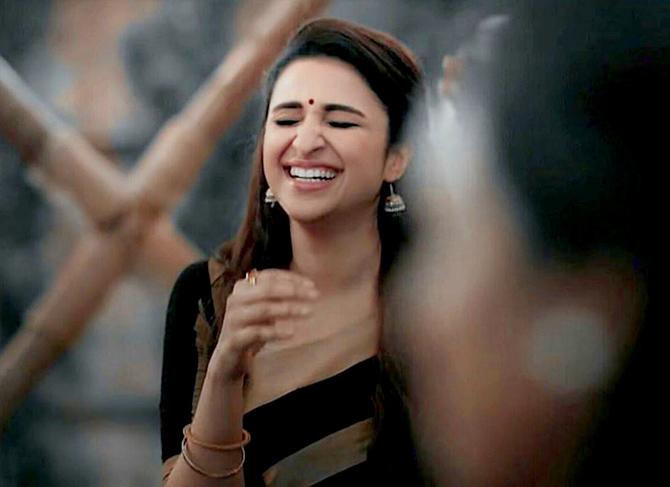 'I can't listen to my own song #MaanaKiHumYaarNahi without my stomach doing a flip. If you have ever experienced a broken heart, well then, this film...' says Parineeti whose career went for a kind of toss after the film didn't do well.
'#MeriPyaariBindu did not get love at the BO, but its the most special film. Kolkata, the 90s, dost, baarish aur music. Sigh.... ...' asserts Parineeti.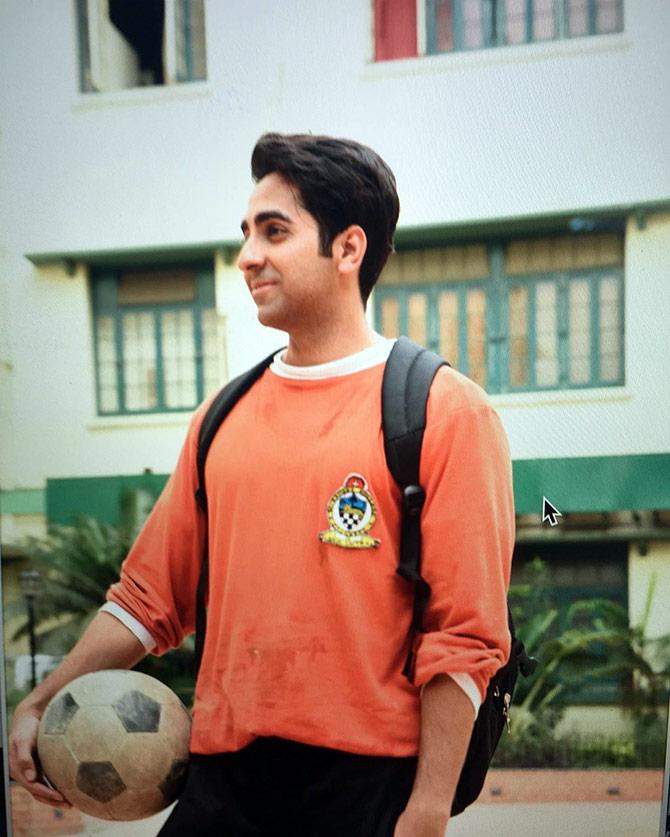 Despite its failure, Meri Pyaari Bindu is one of Ayushmann's favourite films.
'Abhimanyu Bubla Roy was just like me. He loved old songs, was a compulsive writer and a sucker for nostalgia,' Ayushmann remembers.
'The box office didn't pamper this gem, but this film will always be special'.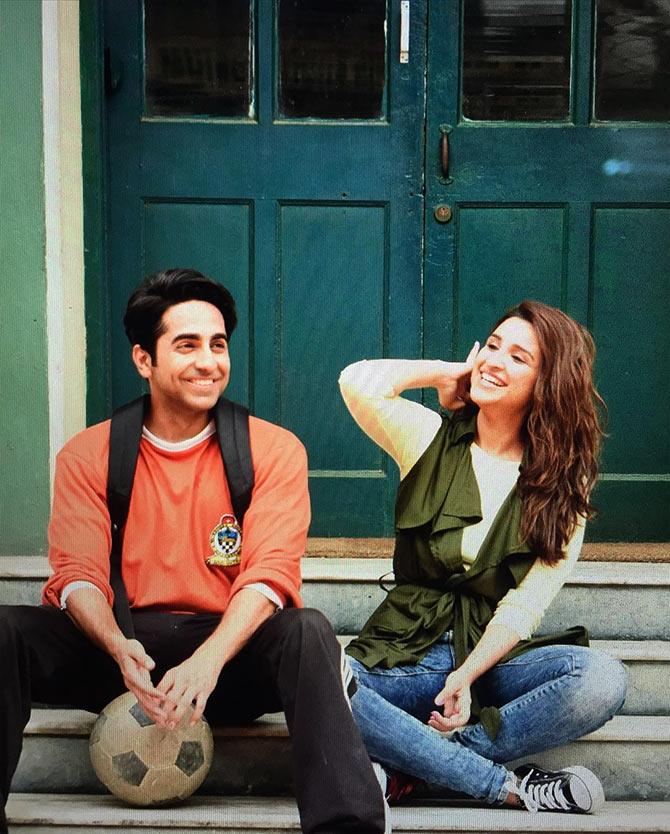 'This was clicked at St Xaviers college in the summers of 2016. We witnessed kaal baisaakhi the next day. It was my first. And I fell in love with Calcutta. Dhonobaad for all the love', Ayushmann adds.
Watch Parineeti and Ayushmann dance to Hawa Hawa on the sets of Meri Pyaari Bindu:
Photographs, videos: Kind courtesy Parineeti Chopra/Instagram, Ayushmann Khurrana/Instagram