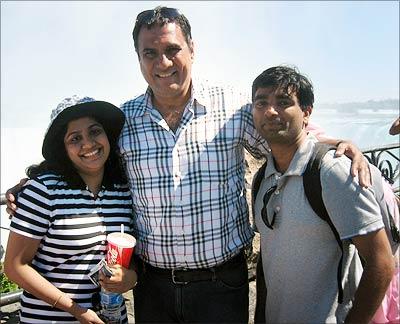 Reader Beena K and her husband were holidaying in Niagara Falls, Canada, and as they were enjoying the falls, they realised that the person standing next to them was none other than Boman Irani.

Beena writes, 'He was very cool and down-to-earth and asked about us. He told us that he was in the US to drop off his son in college in New Jersey and was visiting his relatives in Canada.'


If you encounter/meet/see film or television personalities and take a photograph or a video of the star(s), please scan the photograph(s) and mail the pictures and video clips to us. We will feature the best images and video clips right here on Rediff Movies.